| Advertisement |
Is it autumn yet? Yes it is! Summer finally is over – but hey this has been an amazing summer with so much sun and it even looks like we will have a sunny and warm September as well. Keeping the fingers crossed for that!
So the time for wearing just short shorts and tank tops is over and layering is the thing now! Mornings and evenings can be chilly, during the daytime the sun can really be strong. I really like this time as I do like layering. You can create outfits with more than just two pieces that will cover as less as possible to stand the heat.
As a start for this years autumn season I decided to pic one of my favorite topics: denim!
I love denim in als forms, patterns, colors and prints and I have a lot of it in my wardrobe and only chose "old" items for this outfit – so stuff I already had – to create an outfit inspiration for a perfect autumn day.
That menas to me: a nice and chilly morning with great and fresh air where you need a jacket and maybe also a scarf.
If you´re at the office the denim shirt is just enough – you can wear it closed or open to show the shirt you are wearing underneath.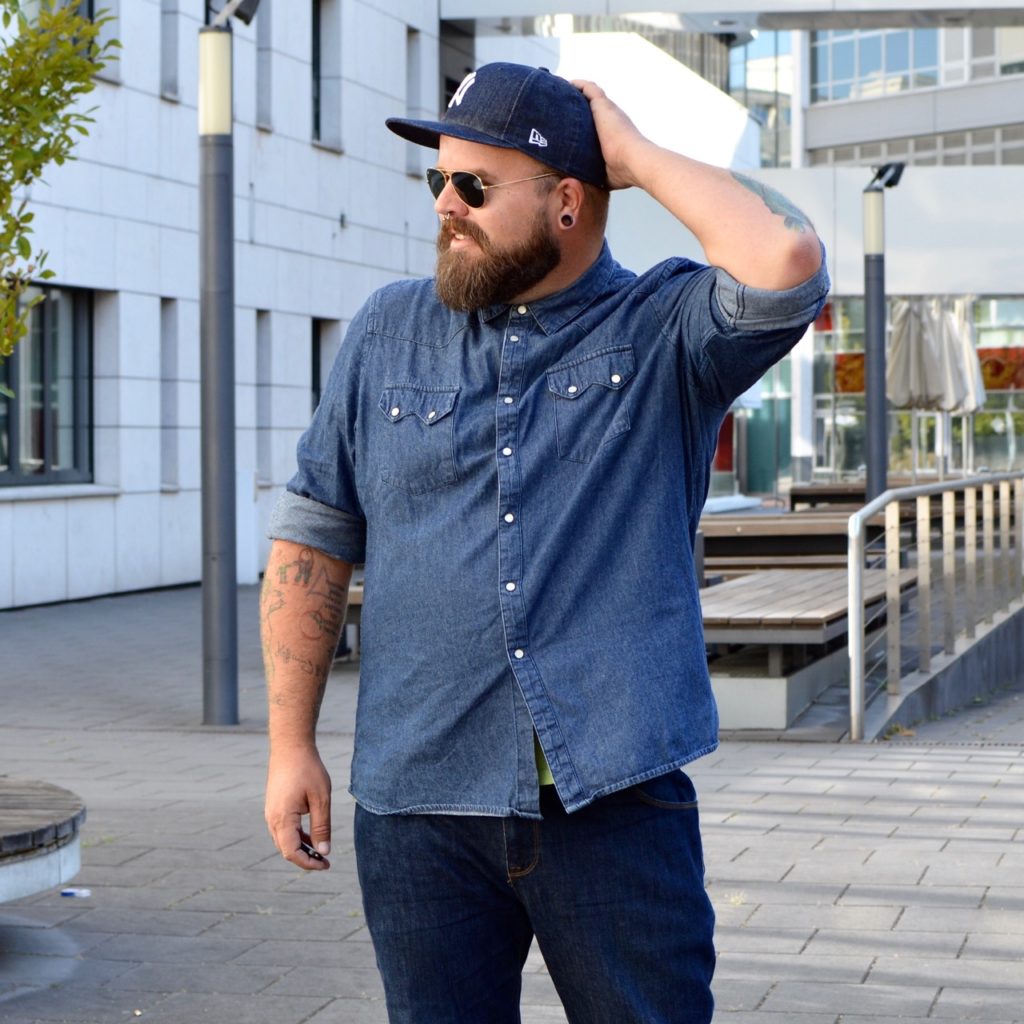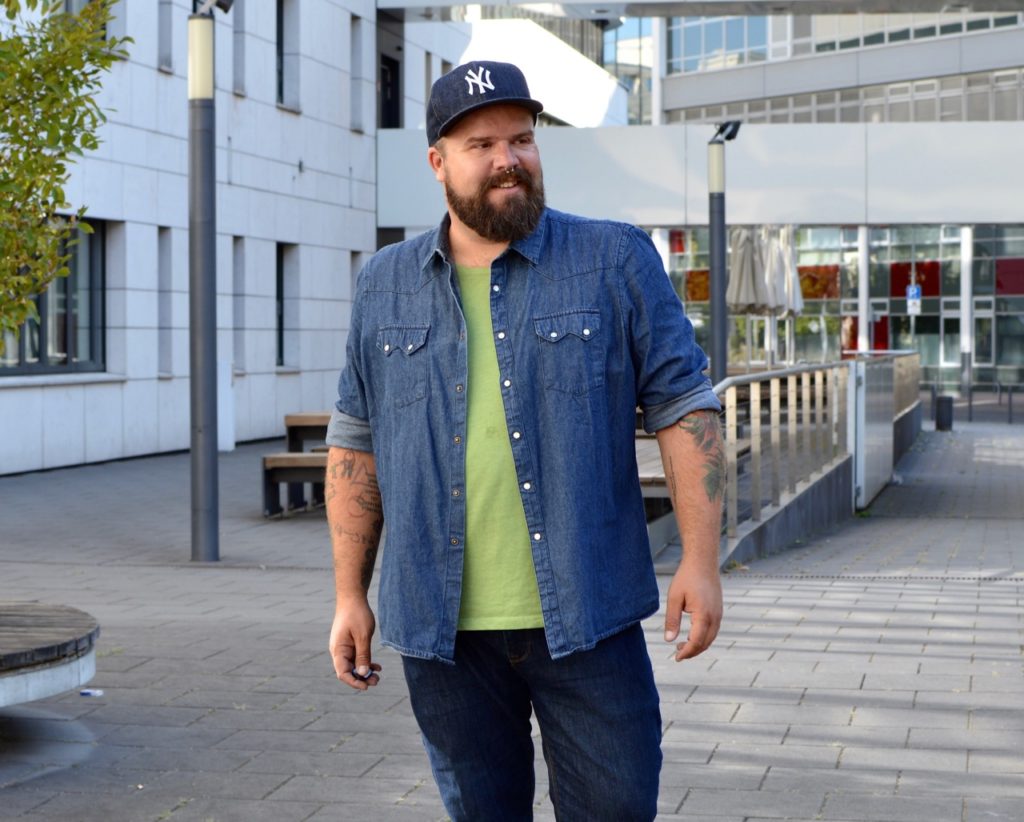 A sunny lunchbreak? Just take of the shirt and enjoy the sun just wearing the t-shirt.
If you are not wearing the jacket or the shirt, just put it around your waist.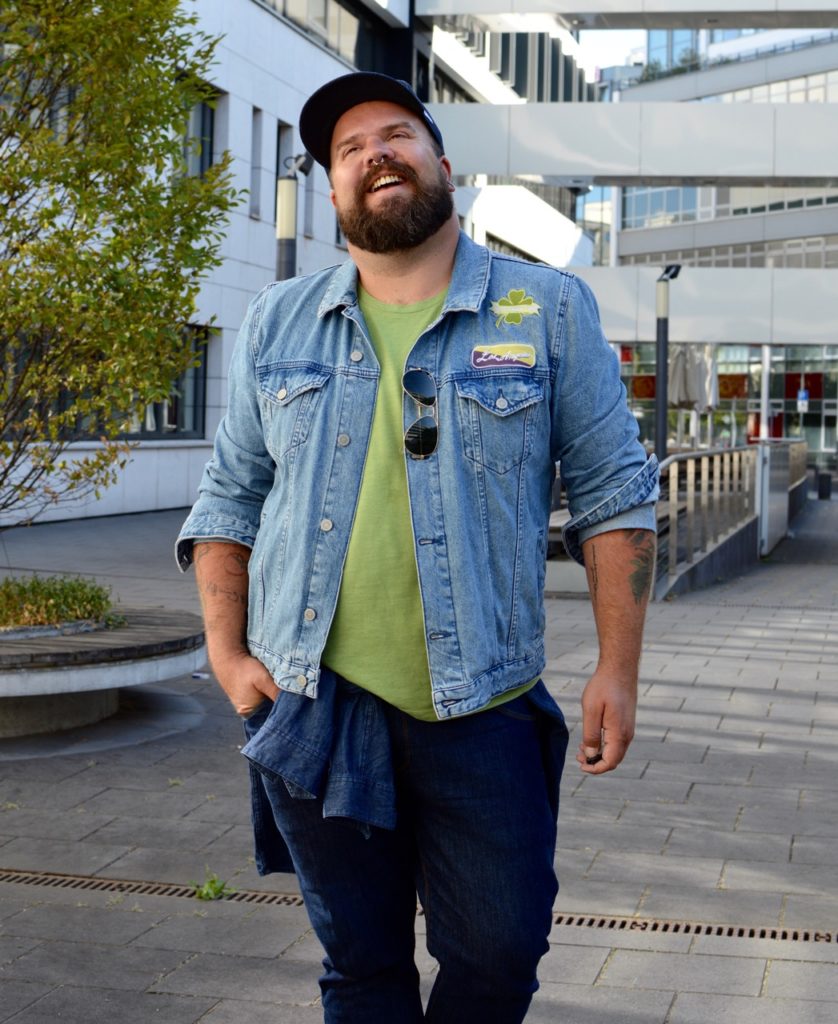 Check your wardrobe, I bet you have everything you need already at place. Especially for the seasonal change it´s great to do this chek – it can be like shopping sometimes cause you might find things you haven´t thought of and that can be combined in new ways for new looks.
If some pieces are missing, check the links below 🙂
Accept your Extra-Inches – love yourself!
Shopping-Links:
Follow me! INSTAGRAM & FACEBOOK