| Advertisement |
For me scandi style means straight lines, nearly geometrical patterns, modest colors and nearly no prints. Stylish understatement with looks that are on point, not exaggerated and really fashionable.
That might sound a bit boring at the first read, but like the outfits themselves a second look on them is worth it… The most scandi style pieces have a special twist like little details, a small embroidered logo a great and unexpected pattern in combination with a special fabric – things that turn a basic piece into something special.
For this post I chose four items from the ASOS PLUS collection to create two different looks – both based on the same shirt and pants.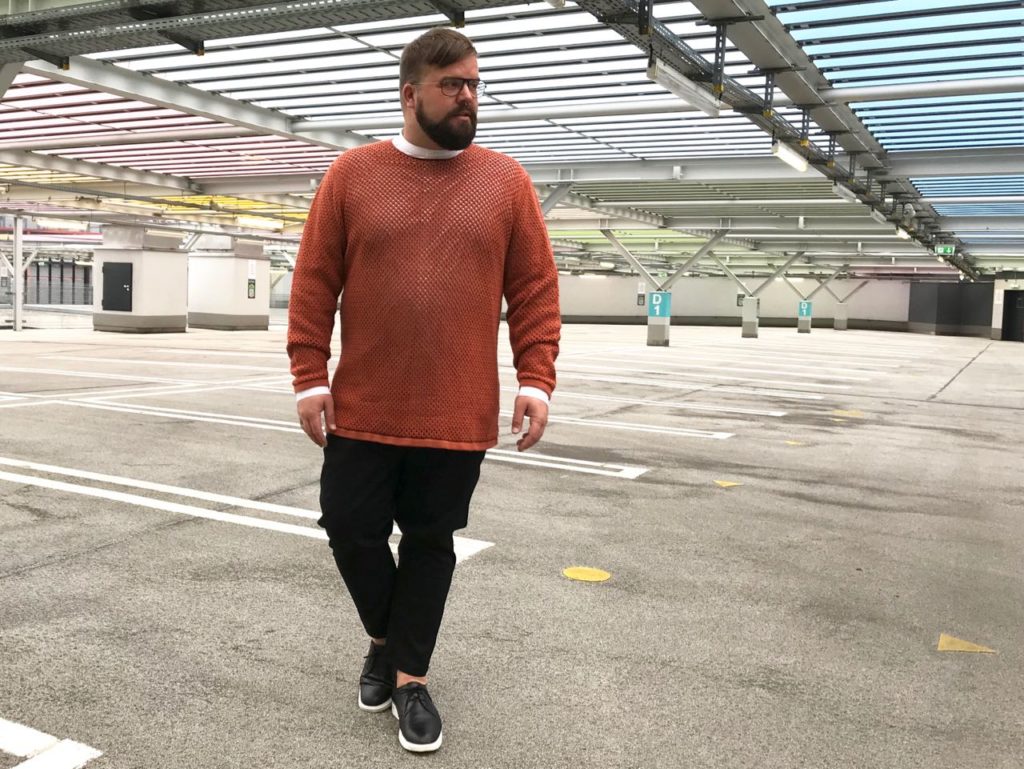 I often try to show you really crazy and unusual outfits to let you and the world know what plus size men can do by enjoying and playing with fashion. Those looks are often nothing for every day life. But those two outfit are stylish AND wearable. Simple but striking looks.
When you pair the pants and the shirt with a grey knitted blazer you create an elegant and cool look…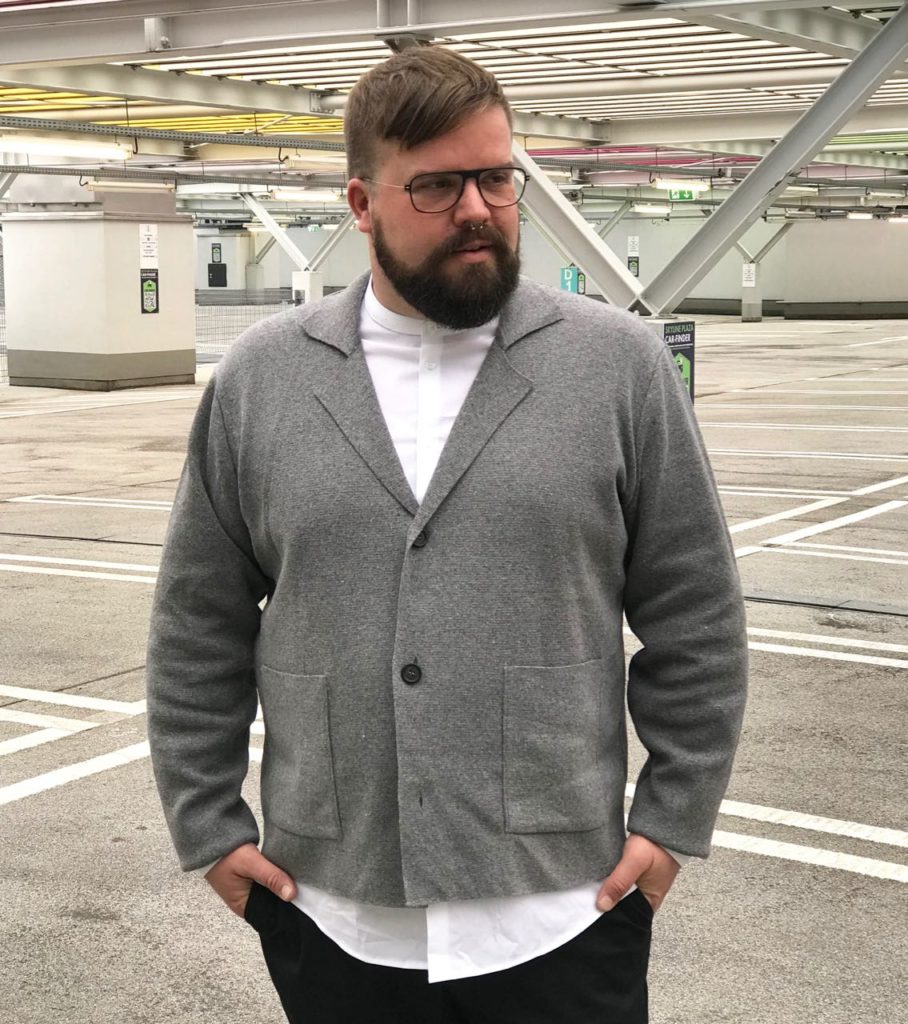 The orange knitted mesh jumper softens the look due to its warm color…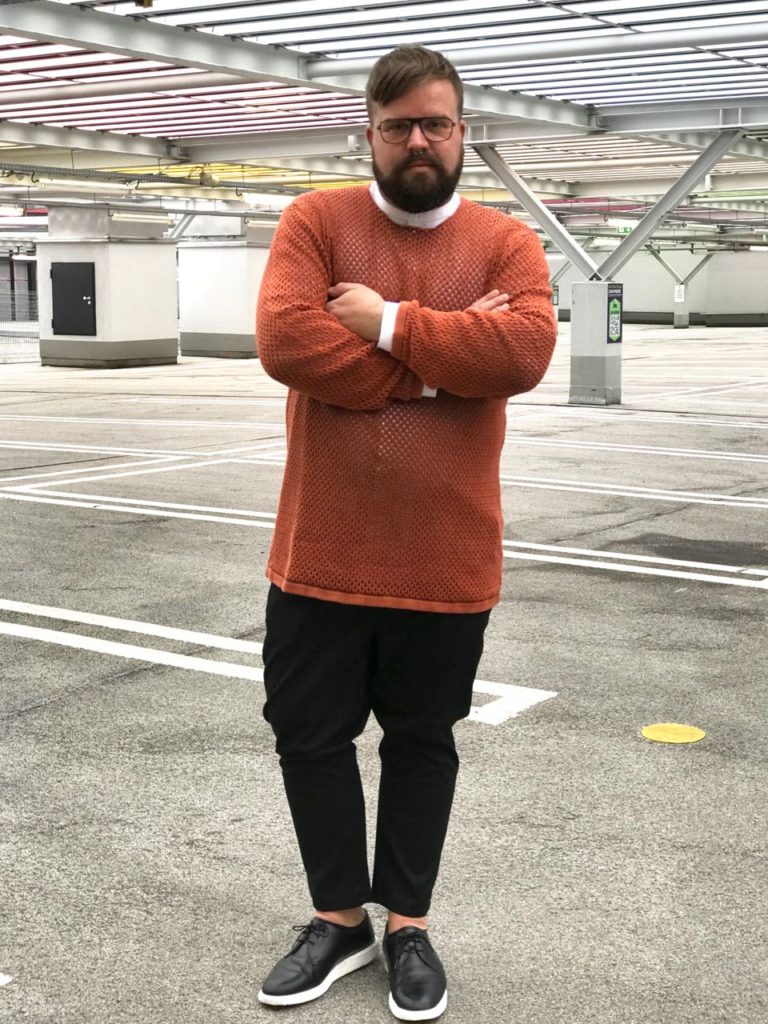 I really love the effect given by the mesh when the shirt is shining through. Again: simple but striking, modern and stylish!
Surely both pieces can be worn with just a t-shirt underneath, but for me the really special look is created through the granddad collar – that makes it scandi for me – as the collar is the little twist I was talking about in the beginning.
Buying a few new pieces that can be combined together in different ways is great. With those four items you have two great and stylish outfits – even more if you think about combining them in a complete causal way with jeans and a t-shirt… Another good way to shop and to stock up your closet is to pick your favorite pants or jumper and look for new items that can be paired with them – think out of the closet and try something new… like styling your favorite pair of jeans with typical scandi pieces…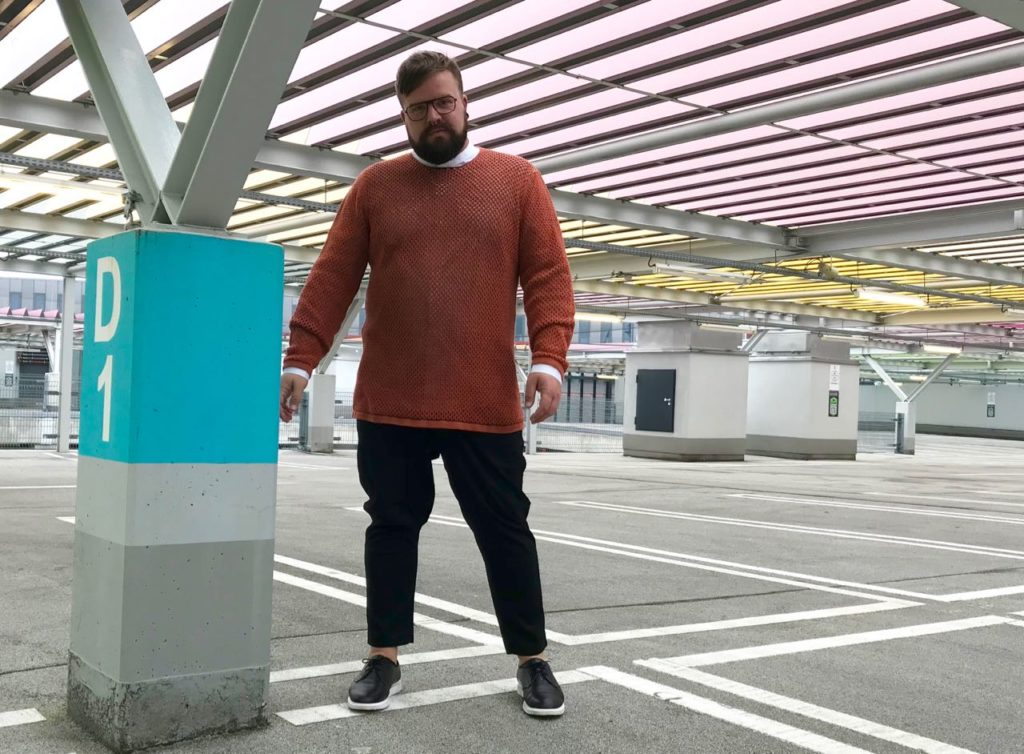 So it´s not necessary to always shop a complete look (would be way too expensive anyway…). Just keep in mind what you already have and try to create new variations. Clean and basic items like those four I showed you are a really good base to create many new outfits. The more looks you can create with one piece, the more fun you have with it.
Accept your Extra-Inches – love yourself!
Shopping-Links:
Please see my size guide for comparing your measurements with the provided sizes I wore the clothes for this blogposting.
Follow me! INSTAGRAM & FACEBOOK
*tagged articles have been provided by the named brands or shops for this blog posting