| Advertisement |
Every body is a beach body and a beach outfit stays a beach outfit – even without a beach! Period. even if Miss Rona is still on the run, fashion can be a nice way to change the mood and the help to feel different. Even if it is just a bit dressing up for a sunbath on your balcony!
I looooove co-ords as you know hence I posted loads of them. I ordered this one to wear it at the beach. At the sunny beaches of Florida during a long planned vacation that was planned for May. well… that did not happen, so the category is: Balcony instead of beach! Making the best of the moment.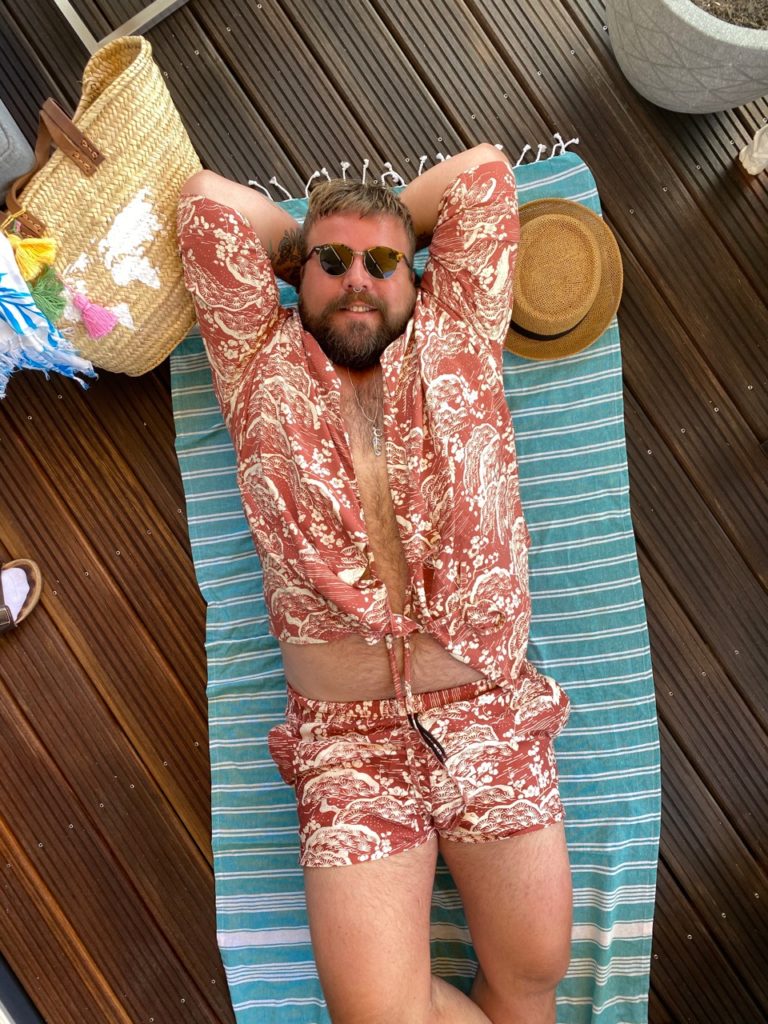 Yeah, itms just my balcony and neither Miami South Beach, Key West, Disney World nor Fort Lauderdale. But hey… sunshine is sunsihe no matter where you enjoy it!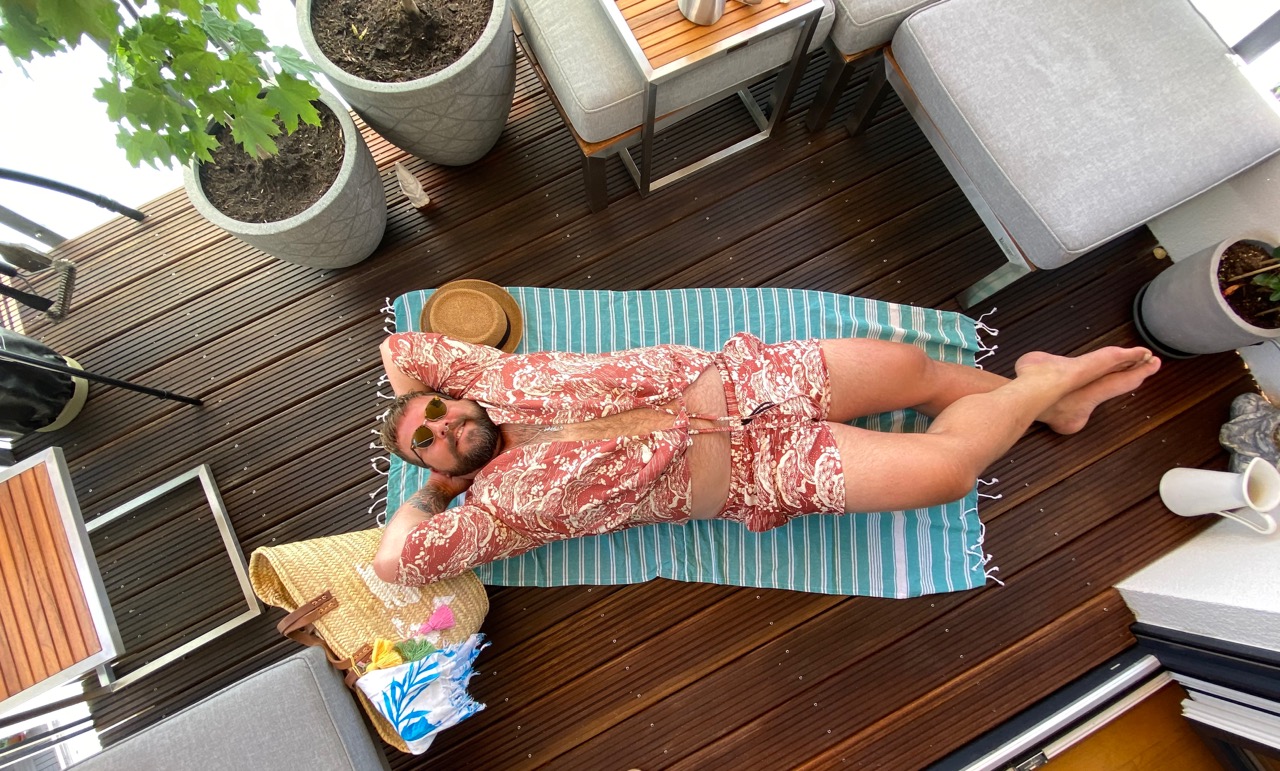 Until everything is not back to normal I refuse to complain too much and to make the best out of it. Being happy about the little things that already work again, meeting friends having dinner outside and so on. I hope you are alright and able to see the few good thing in this situation!
Accept your Extra-Inches – love yourself!
Shopping-Links:
Kimono / Shirt by ASOS PLUS (size 3XL) – via ASOS (hier…)
Swin short by ASOS PLUS (size 3XL) – via ASOS (hier…)
Please see my size guide for comparing your measurements with the provided sizes I wore the clothes for this blogposting.
Follow me!
INSTAGRAM,  FACEBOOK, PINTEREST & TWITTER
Extra Inches is you place for inspiration and ideas for plus size mens clothing