| Advertisement |
… isn´t always the easiest thing for us guys. The ladies just throw over a little dress, the don´t have to sweat and are dressed appropriate! Thats kind of unfair as we need to wear a full suit for a formal occasion. If the is a dresscode you need to wear a suit, the only thing you can do is choose a light and cooling fabric.
But if you are invited to a more elegant summer party and the dresscode is not formal but you want to dress up – or you´re going to a nice beach club or a roof top bar with friends – what to wear?
Neat bermudas and a polo are the best thing in summer to not to be underdressed – at least thats what I think. 🙂 Tank tops, a shirt and jersey shorts are comfy af and can look really cool – but if you want to dress a little bit more dapper, there´s got to be more.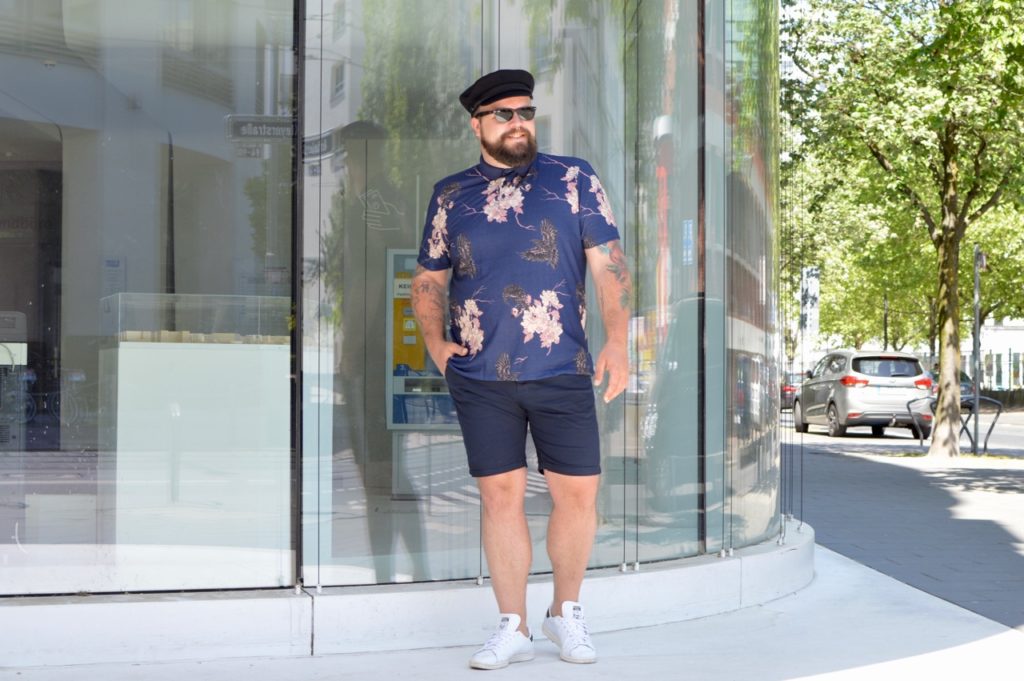 That polo is light and soft, so just perfect for hot days and the dark marine bermudas look nice and kind of like short suit pants. As always: pimp your style with accessories like this fisherman´s hat, sunglasses and the right shoes.
A detail I really love are the side stripes who have been seen since last autumn on jeans, chinos and track pants. They are trending in summer as well. As I think that they are really cool I´m totally happy with that!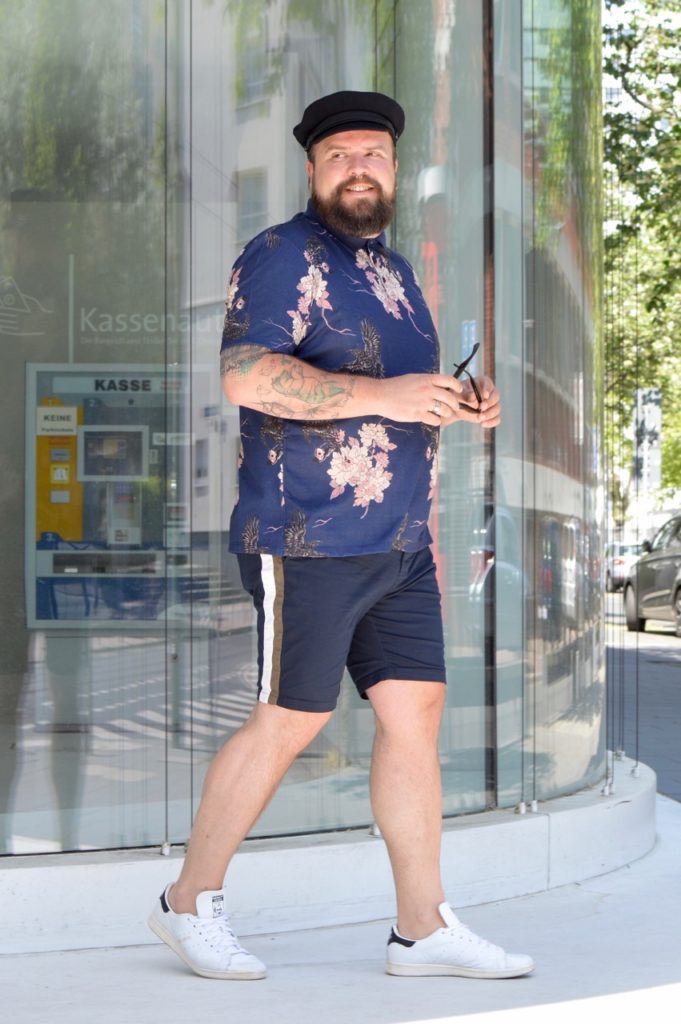 I really like the contrast of the dark marine and the colorful stripes on the pants and those colors are repeated on the shirt. Great match and that makes it a complete look where people might see that you really cared about what to wear!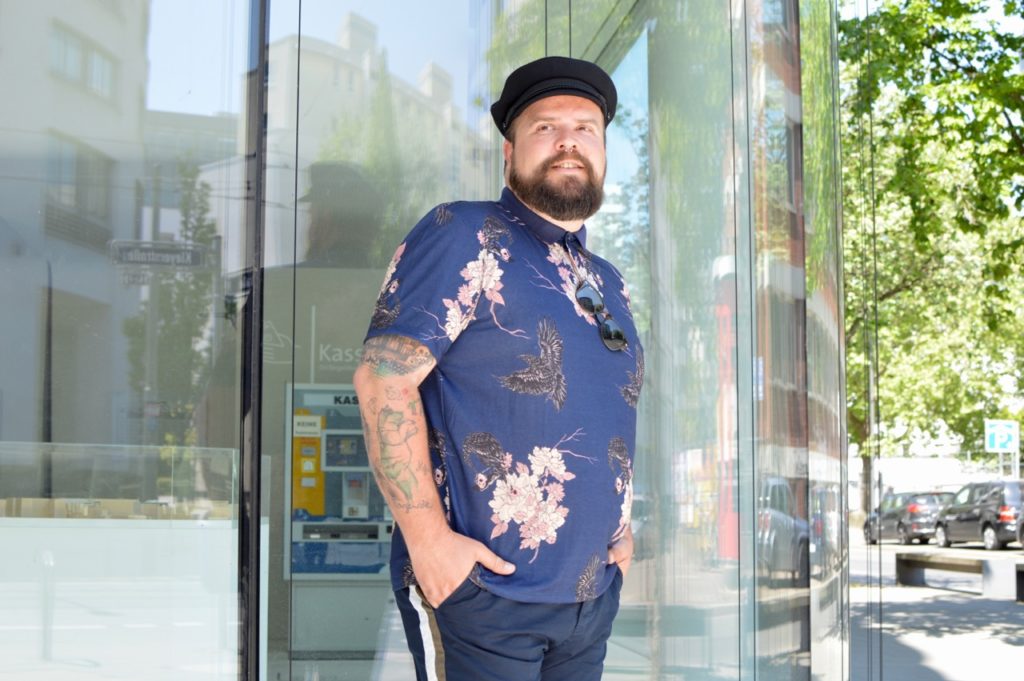 So you see that it is possible to dress up in summer without the need of wearing a full suit! Another great variation would be to wear those bermudas with a white shirt and a light summer suit jacket – a bit more elegant and airy at the same time.
Let´s hope that this summer will be great and that there will be many reasons to dress up and shine!
Accept your Extra-Inches – love yourself!
Shopping-Links:
Bermudas* by ASOS DESIGN PLUS (size 40) – via ASOS (shop now…)
Polo* by ASOS DESIGN PLUS (size XXXL) – via ASOS (shop now…)
Please see my size guide for comparing your measurements with the provided sizes I wore the clothes for this blogposting.
Follow me! INSTAGRAM & FACEBOOK
*tagged articles have been provided by the named brands or shops for this blog posting