If you follow the big numbers of the fashion blogger scene, you can´t get around to see lots of Coachella Festival posts in social media. I love those pictures! The light, the mood, the backgrounds and of course the amazing outfits! Coachella takes place on two weekends in April and I loved to see all the postings during that time!
Two influencers that inspire me the most are Riccardo and Troy.The are always a huge inspiration for me! They are wild, colorful, shrill and they don't care about conventions and restrictions.
As I was inspired by their looks, a wanted to create a Coachella outfit as well and I found these great plus size pieces for it.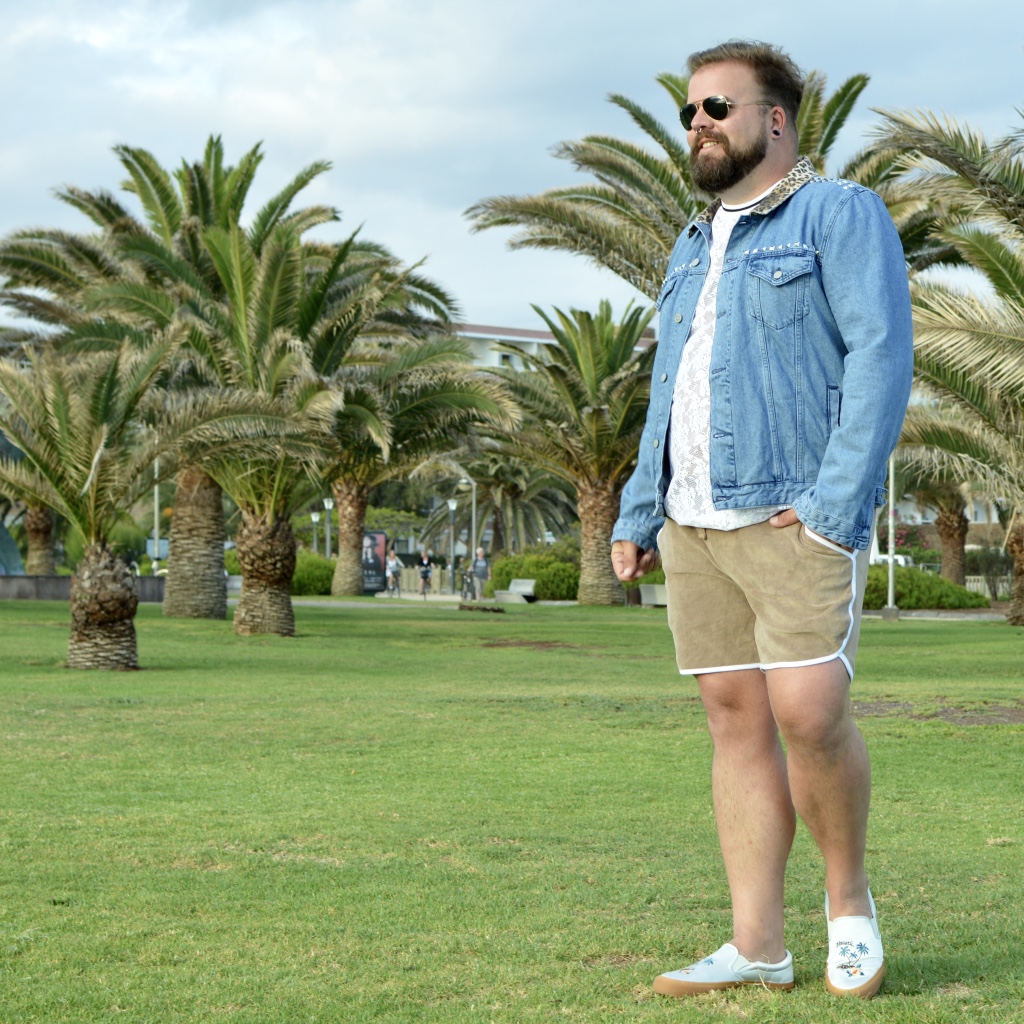 The studded denim jacket with a leopard print on the collar paired with velours runner shorts and a shirt in white lace (yes… LACE! Just like granny´s tablecloth!) together with those great embroidered satin plimsolls make a great Coachella inspired outfit that would have been perfect for the festival under the Californian sun!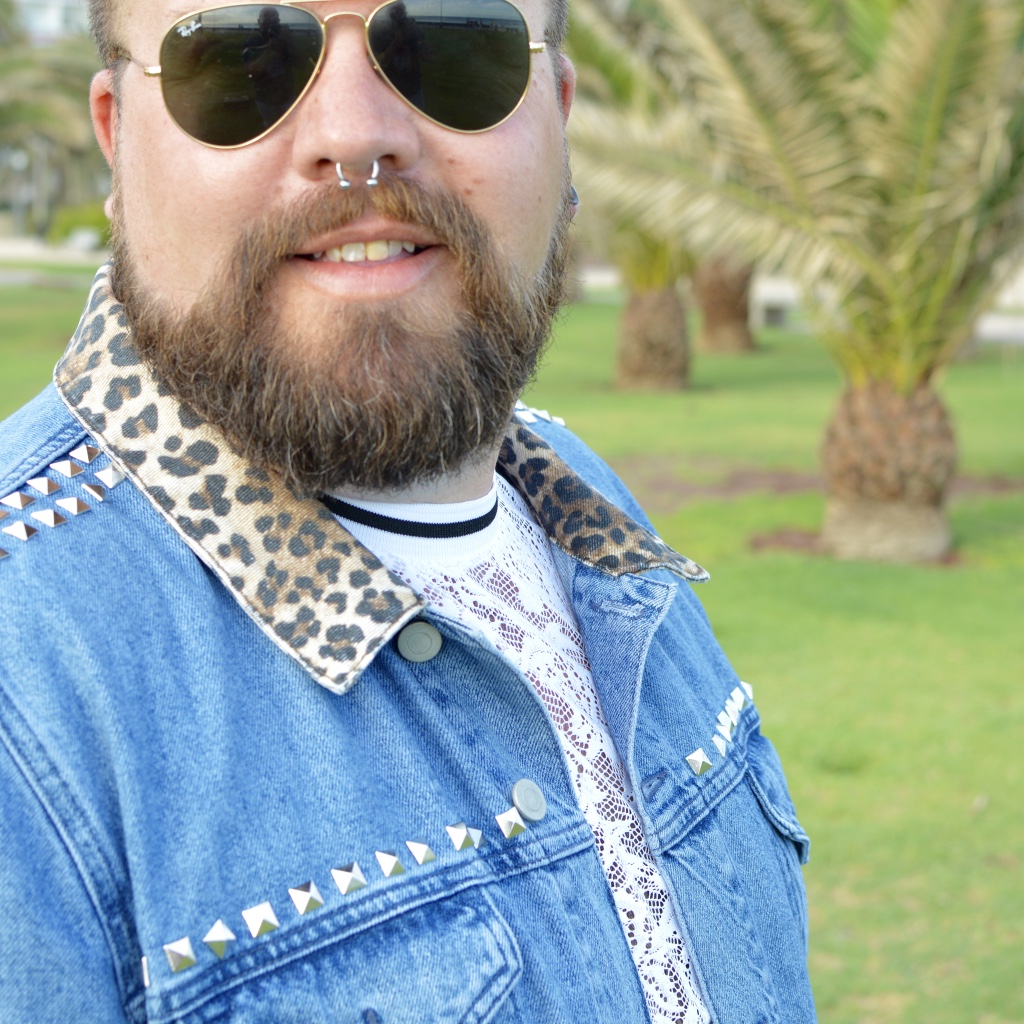 As I wasn't there in lovely Coachella Valley, I tried to at least find a suitable location for the shooting of that outfit and found it during my vacations on Gran Canaria. If there is someone out there reading that who wants to invite me to Coachella next here: FEEL FREE! 🙂 Im there! Cause for tickets, accommodation etc I would need to take out a loan…
The shirt is really special and not everybody might like it… but hey: I love experiments and trying out new things – even if they are wild! If you like the shirt as well, but you think it´s too see-through, just wear a white tanktop underneath it and it´s not that in-your-face anymore. 🙂
I love crazy outfits like that and the fact that we as plus size men now have the option to choose between wild stuff like that! It´s so much fun to not take fashion too serious and to just wear what you want!
Accept your Extra-Inches – love yourself!
Shopping-Links:
Please see my size guide for comparing your measurements with the provided sizes I wore the clothes for this blogposting.