| Advertisement |
Here´s another outfit for that I got inspired by the latest issue of InStyle Men Germany.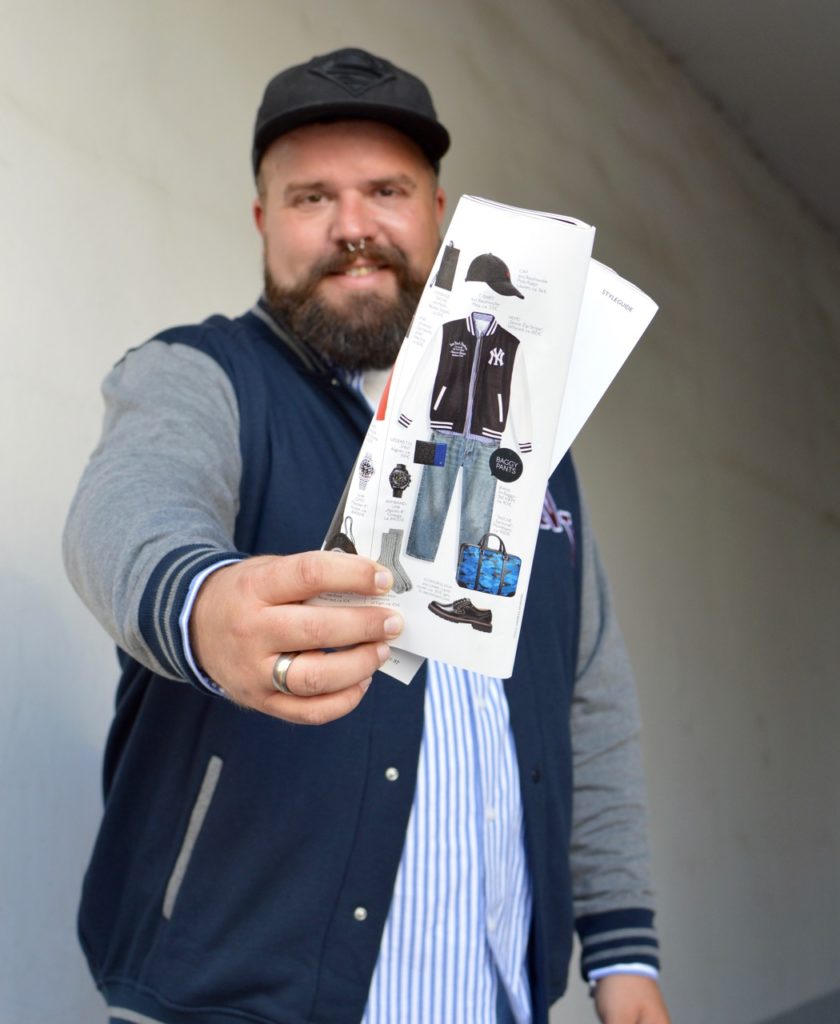 It´s a casual college style outfit – perfect for autumn! Cozy and comfortable and I guess you will find the most pieces of this look already in your own wardrobe!
This season I picked three looks from the magazine and I am really happy that it´s getting more and more easy to shop trendy clothes for men in plus sizes!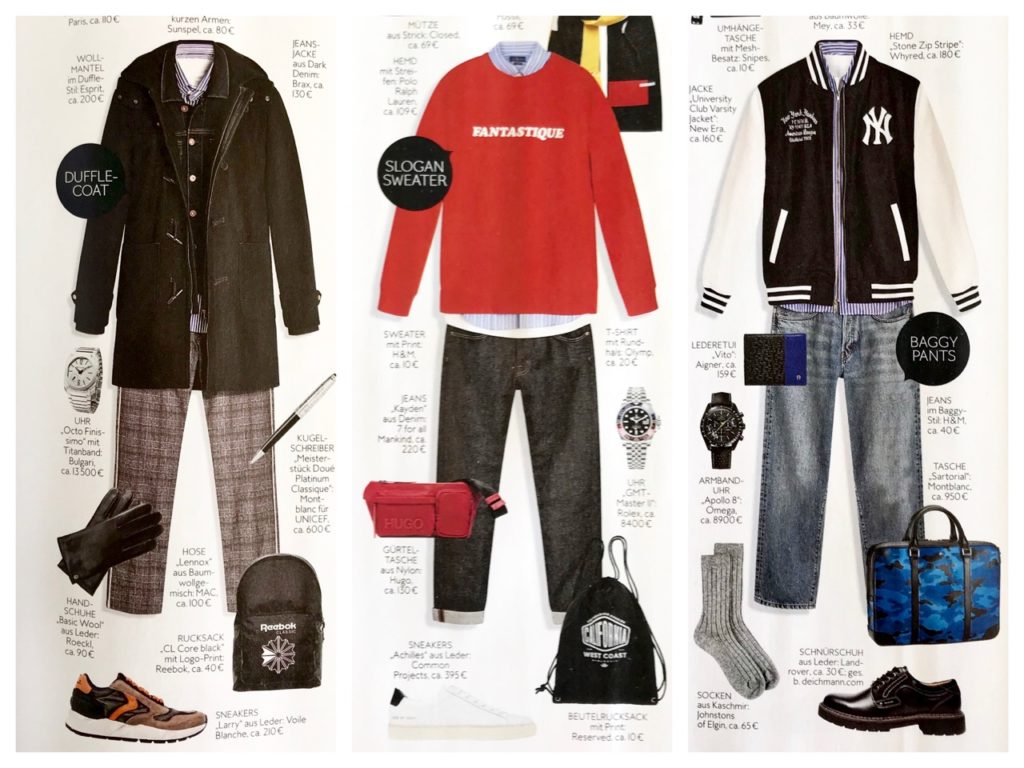 I really like the comfy college style sweat jacket but in the magazine it´s not the key piece. It´s all about the more or less baggy pants! Yes… baggy style returns, but not as baggy as they pants have been worn in the 90s! I´m happy for that as I prefer pants that are a bit slimmer at the leg…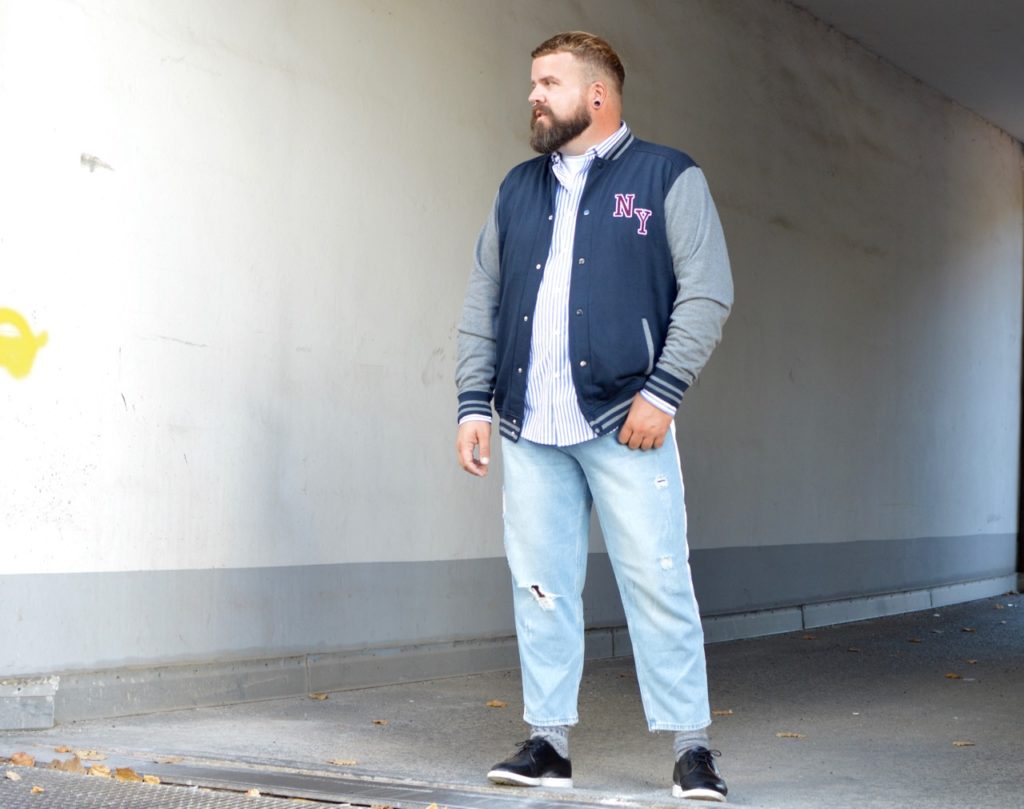 I already showed you the jacket within another posting, the pants have been posted as well in spring. So it´s kind of outfit recycling for me. 🙂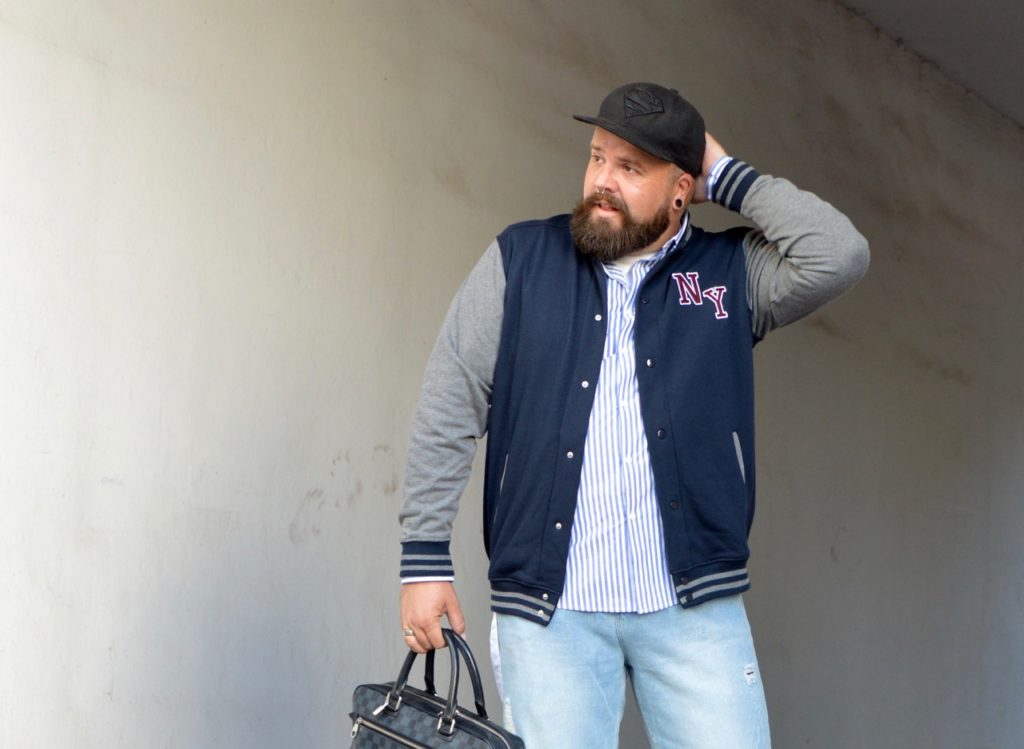 But that´s a thing you can do as well. Keep your eyes open for inspiration in magazines in shop windows or everywhere else and check if you might not have a few items for that special look in your closet! The rest can be shopped! 🙂
Accept your Extra-Inches – love yourself!
Shopping-Links:
College style sweat jacket*jacke by Men Plus* (size 58) – via Happy Size (shop now…)
Shirt* by ASOS DESIGN PLUS SIZE (size XXXL) – via ASOS (shop now…)
Baggy jeans* by ASOS PLUS SIZE (size 40/32) – via ASOS (shop now…)
Please see my size guide for comparing your measurements with the provided sizes I wore the clothes for this blogposting.
Follow me! INSTAGRAM,  FACEBOOK & TWITTER
*tagged articles have been provided by the named brands or shops for this blog posting