| Advertisement |
Fruits and vegetables are always a healthy choice. Printed on a shirt they are a stylish choice as well! If if you want a little fruit infusion, this shirt is what you need! 🙂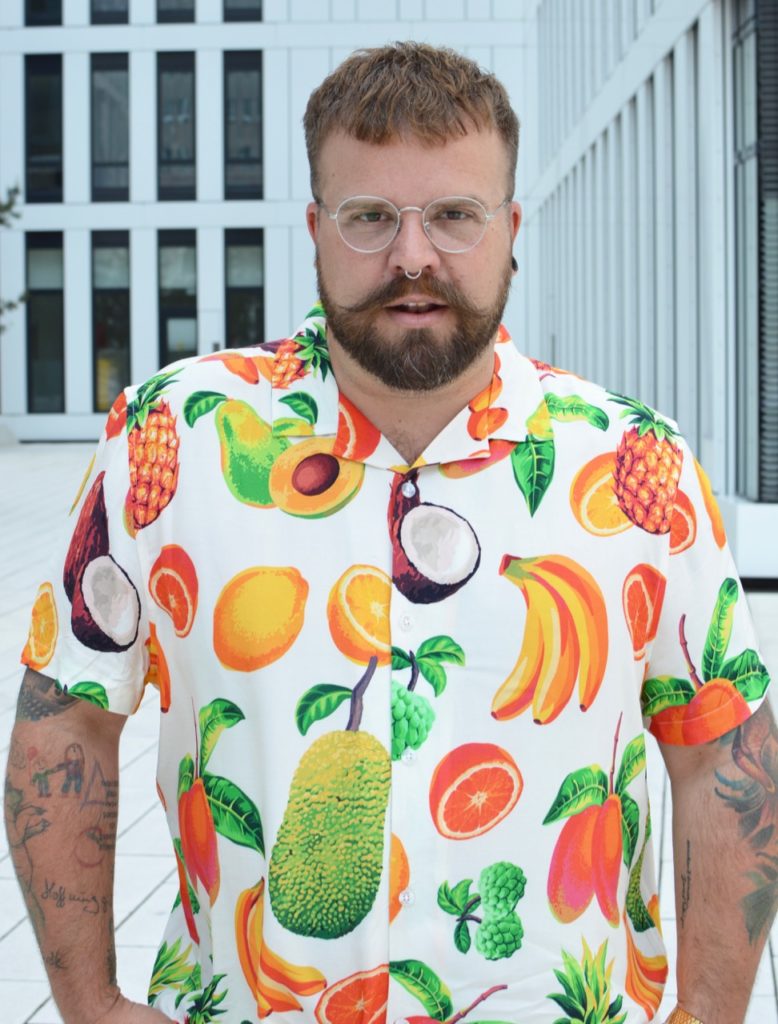 The so called resort shirts (wide fit, airy, lapel collar) are the hottest thing in mens summer styles since two or three years. They kind of have been around in male plus size fashion since a long time, because often hawaiian shirts have been the only colorful shirts we were able to get! Now we get those cool shirts in many different designs from cool brands.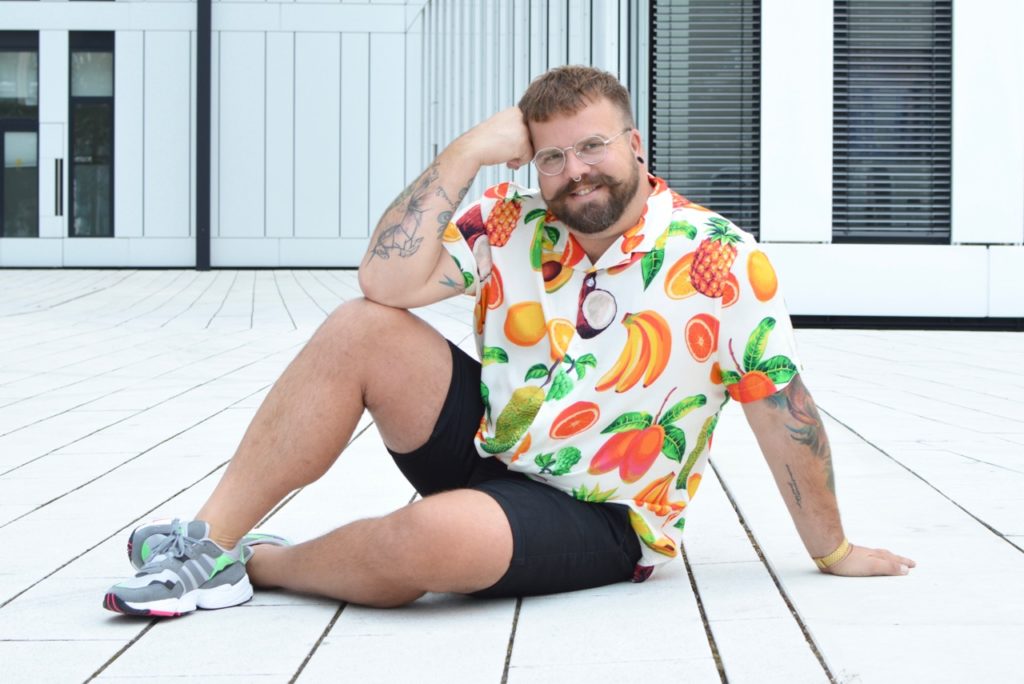 You will find bigger and brother prints as the last seasons this year – I love that fact and enjoy the colors and the fun they bring!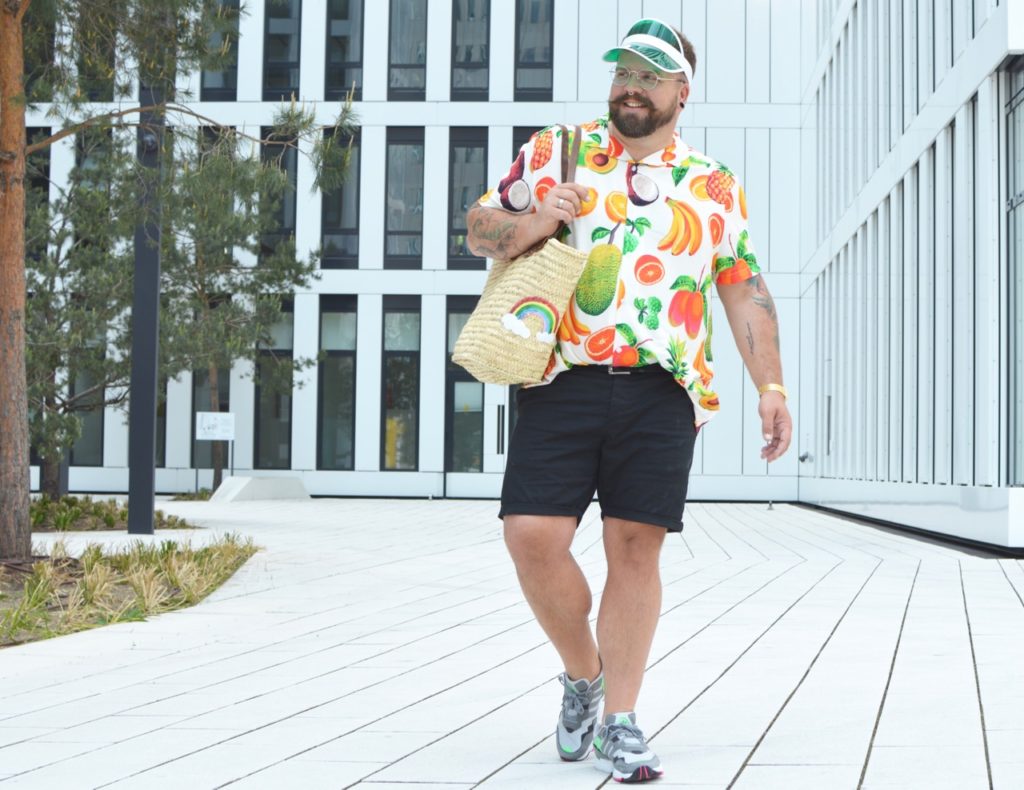 Give those prints a try and be the pop of color at every garden party or in the city.
Accept your Extra-Inches – love yourself!
Shopping-Links:
Shirt* with fruit print by ASOS PLUS (size 3XL) – via ASOS (shop now…)
Golf Visor – via Amazon (shop now…)
Please see my size guide for comparing your measurements with the provided sizes I wore the clothes for this blogposting.
Follow me!
*tagged articles have been provided by the named brands or shops for this blog posting
"Be a Pineapple: stand tall, wear a crown, and be sweet on the inside …"