| Advertisement |
Ok… I need to admi that I´m lazy af right now… and I already payed the bill for that cause I gained some weight and I´m really not in the best shape when it comes to endurance… Summer is here soon so I will use my bike quite often to cycle to work but that´s not enough anymore.
I have a goal (what this is will be announced soon) and I need to work for that. So I really like the fact that my most favorite brand started a sportswear collection recently: ASOS 4505
The most pieces of that collection are only up to 2XL until now (which fits fine for me), but some are already available in the plus size ranges – and there is more to come!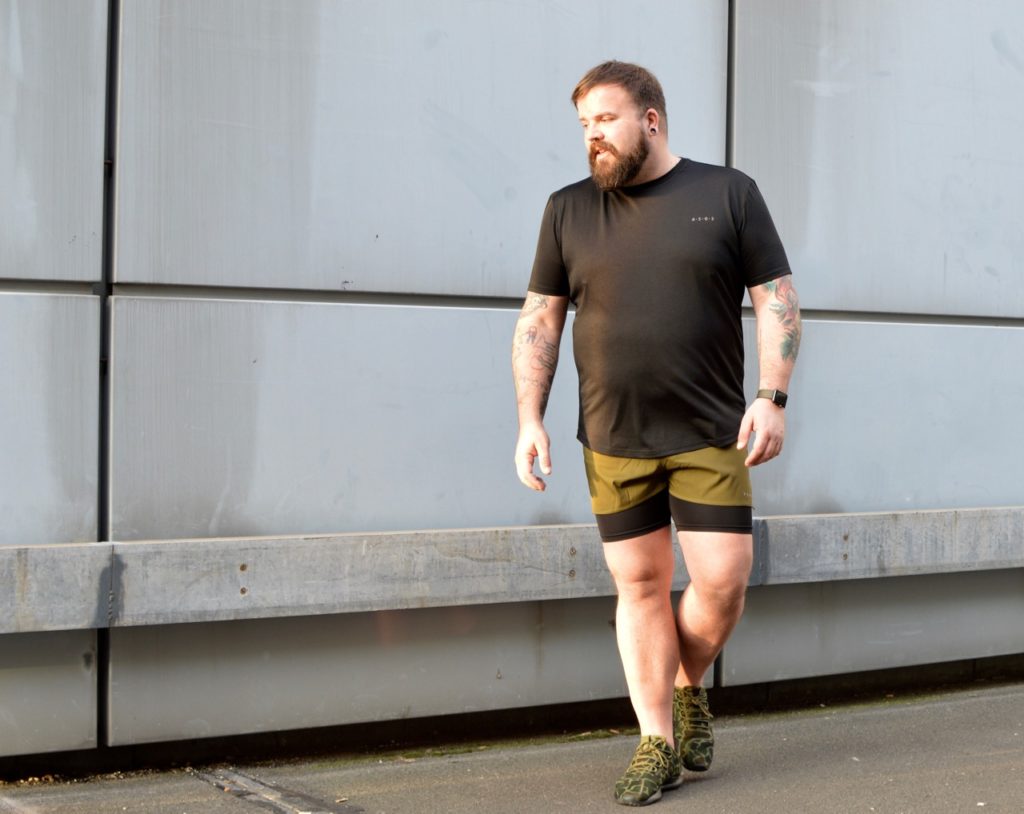 I chose two pieces from the new ASOS 4505 sportswear collection – a 2 in 1 shorts and a shirt – so the right outfit for starting sports is up – so I only need to get my ass up as well!  Both pieces are in 2XL (I ordered the shirt in 3XL but it came in 2X… but it fits perfectly!).
I really like the clean style of the pieces I got and all the little details like the reflecting 4505 logo and the rounded shape of the shirts seam.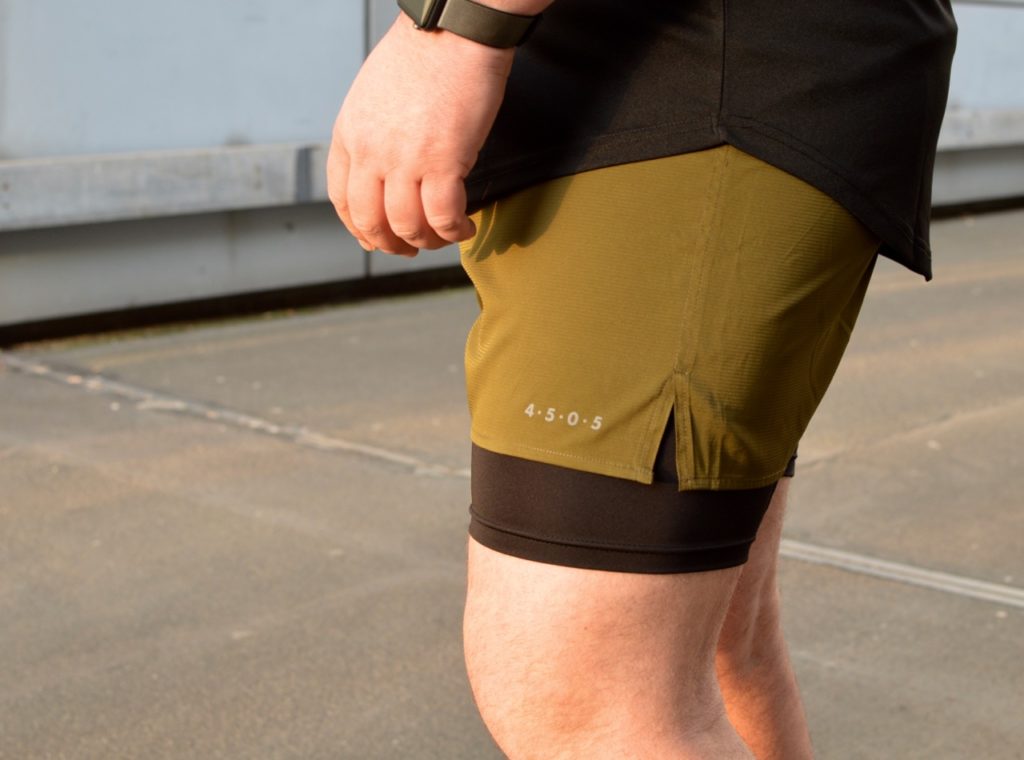 The shorts also have a little zipped pocket on the back – perfect for a key or your gyms meber card.
I might look kind of sporty on the next two pictures…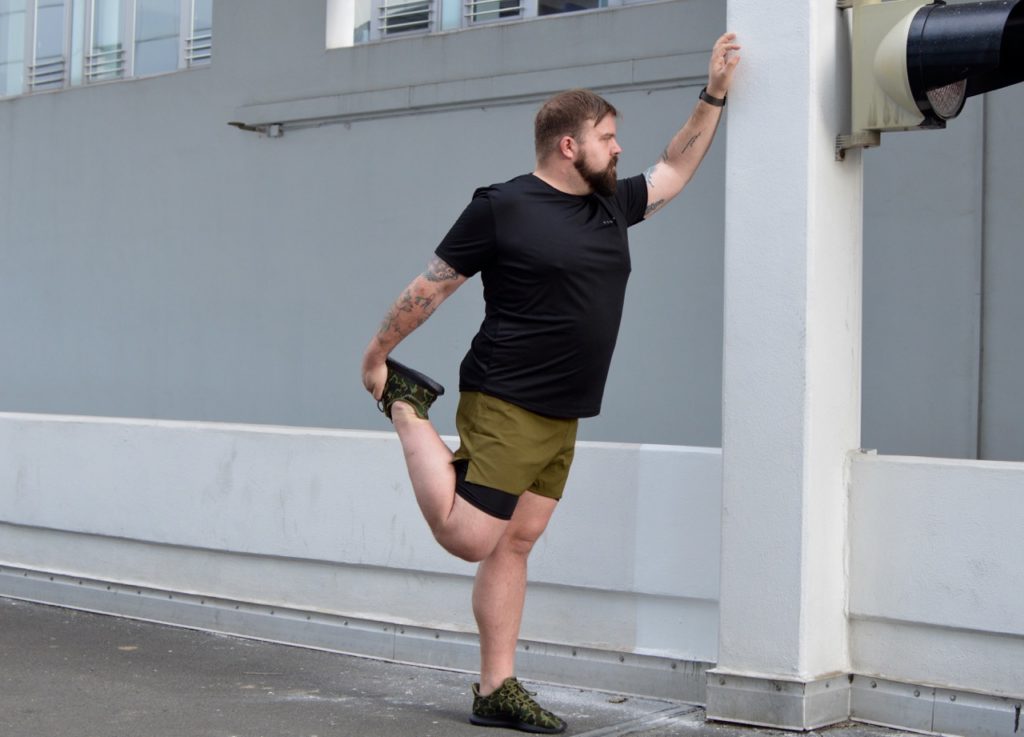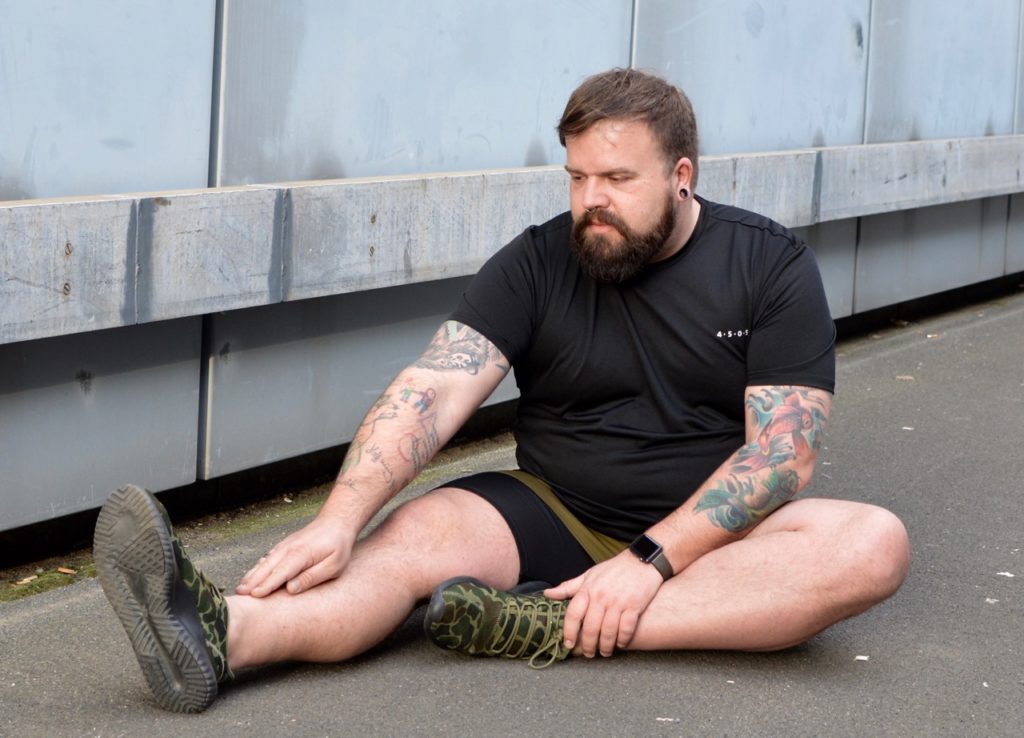 … but on the last one you can see how inflexible I got…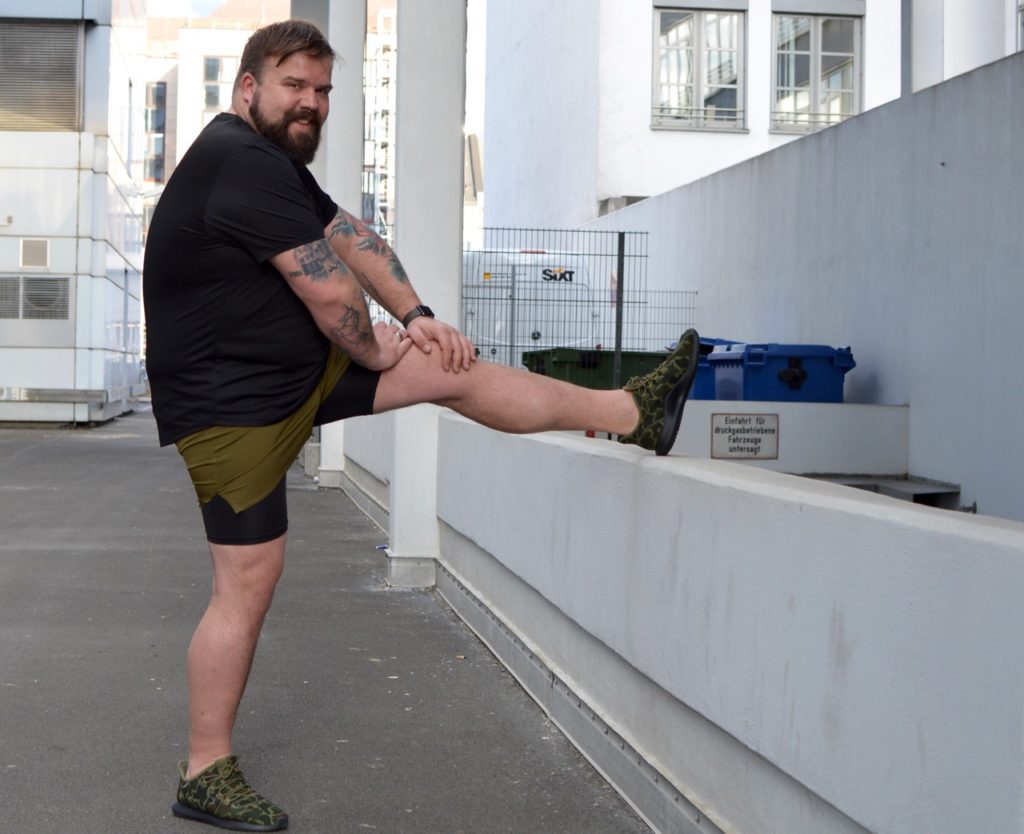 I never really was able to stretch my leg and touch my toes… need to work on that and my condition!
Even if you don´t want to do sports you might find some nice things for you in the ASOS 4505 collection as they made great colorful stuff that perfectly fits the current athleisure trend and can be worn as club wear or streetstyle as well.
Accept your Extra-Inches – love yourself!
Shopping-Links:
T-shirt* quick dry by ASOS 4505 (size 2XL) – via ASOS (shop now…)
2 in 1 shorts* by ASOS 4505 (size 2XL) – via ASOS (shop now…)
Please see my size guide for comparing your measurements with the provided sizes I wore the clothes for this blogposting.
Follow me! INSTAGRAM & FACEBOOK
*tagged articles have been provided by the named brands or shops for this blog posting