| Advertisment |
There you go!!! Melons are not just only one of the best snacks in summer – tasty, sweet and full of water – but they arrived in fashion just likes pineapples did!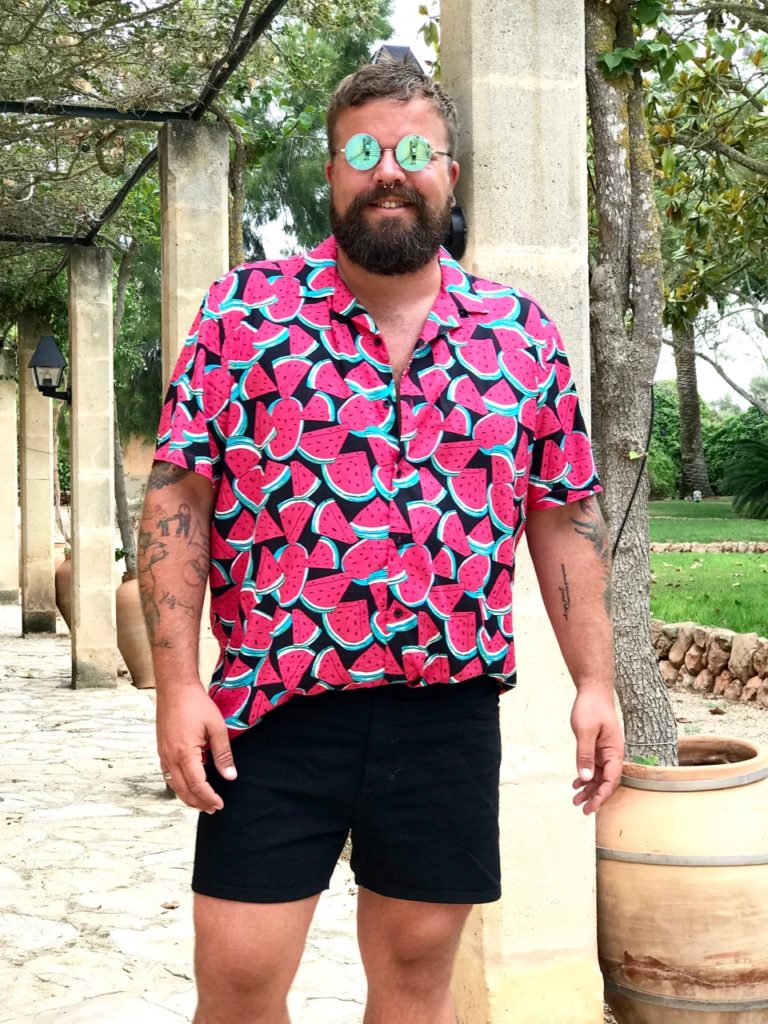 The last three postings have already been about colorful prints on shirts – I hope you´re not bored of them… but they are really one of the must haves this season and I really love to wear them!
I love the colors and the print as they are a real summer-vibes-explosion! Even if I´m not in the mood for prints like this every day… sometimes it needs to be a bit more "quiet" and not that loud! But if you´re down, try to wear something colorful – you will see, it´ll brighten up your mood!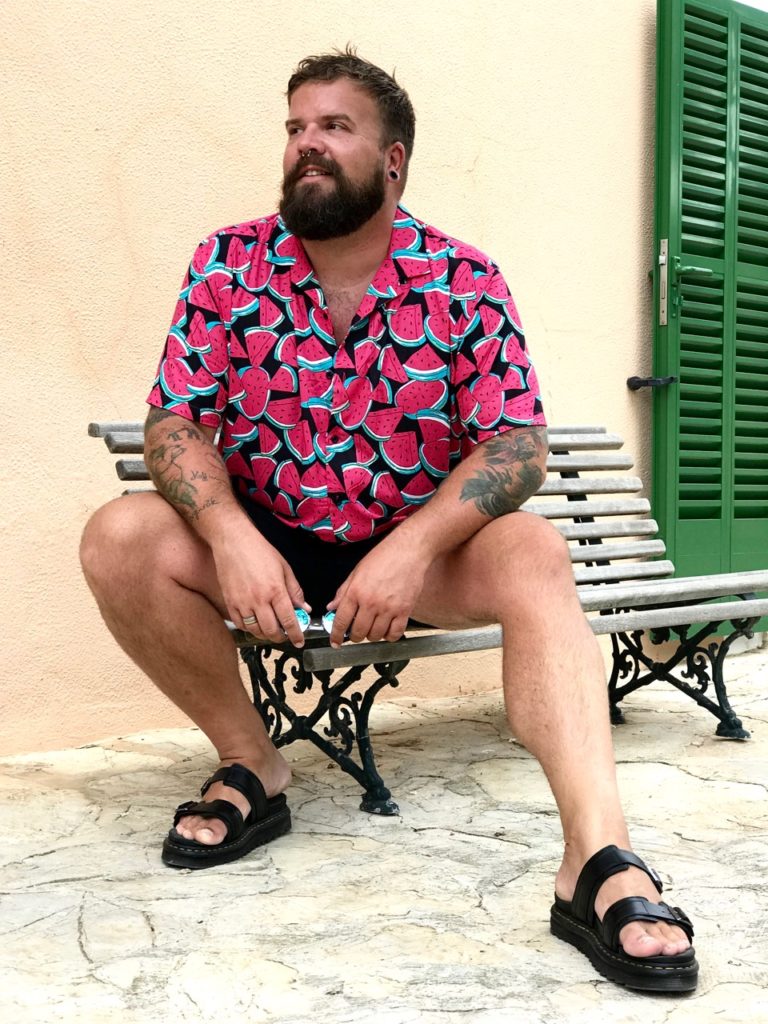 As mentioned in the last three posting with the postcard shirt, the yellow polo and the classic hawaiian print shirt, a great advantage of shirts in comparison to t-shirts is that they look more like an outfit… a bit more well dressed as with wearing just a t-shirt.
You can wear it like I did – just the shirt paired with shorts… you can open the shirt and show a white tank top underneath and you can combine an elegant black chino (show your ankles!) and dapper dress shoes. So you have one piece in your closet and are able to create several looks with it. It´s hard to do that with a regular t-shirt!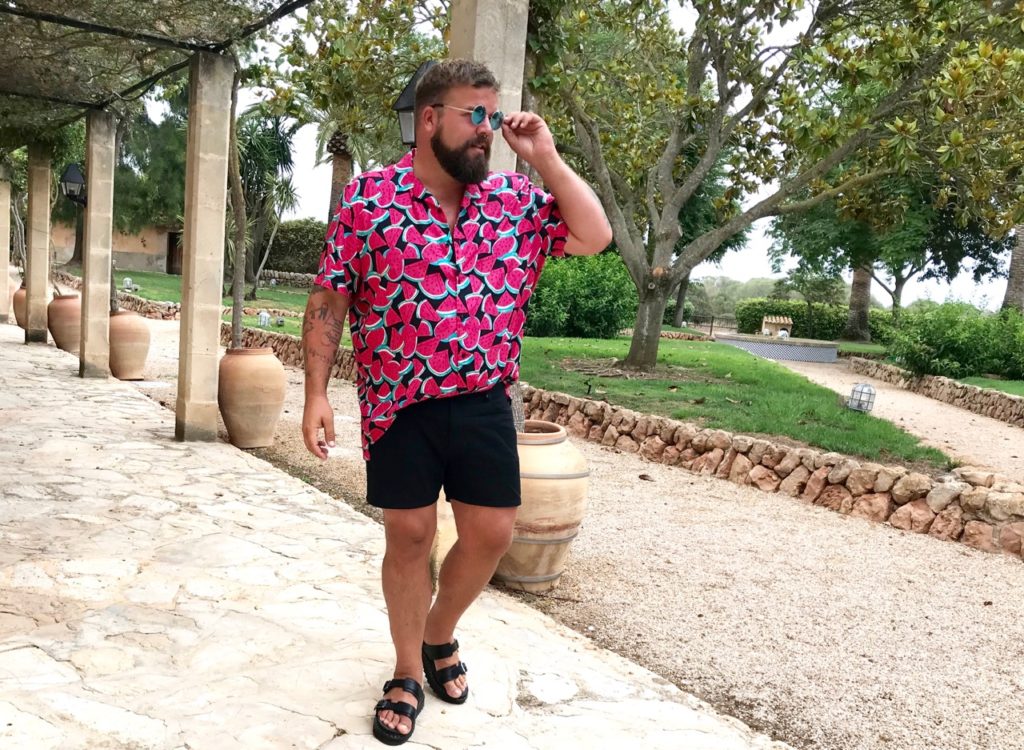 I really like the trending  French Tuck that got famous because it was shown a few times by stylist Tan form Queer Eye! Try it! 🙂
Accept your Extra-Inches – love yourself!
Shopping-Links:
Shirt* with melon print by ASOS PLUS (size 3XL) – via ASOS (shop now…)
Please see my size guide for comparing your measurements with the provided sizes I wore the clothes for this blogposting.
Follow me! INSTAGRAM & FACEBOOK
*tagged articles have been provided by the named brands or shops for this blog posting