My second London looks key piece is a khaki green longline shacked with rose patches. I got this nice item as a present during the launch dinner for the new ASOS PLUS & TALL collection. If you want to read more about my trip to London and see the first London look, use following links:
This shacket really is a great piece that you can use for a lot of different stylings! You can either wear it simply as a shirt, or as a jacket – depending on the temperature. You can wear it open, closed or like me with just the top button closed and pair it with accessories like a mini fisherman beanie or a baseball cap. Little things can make a big difference! So do different shoes, as they always are completion of a look.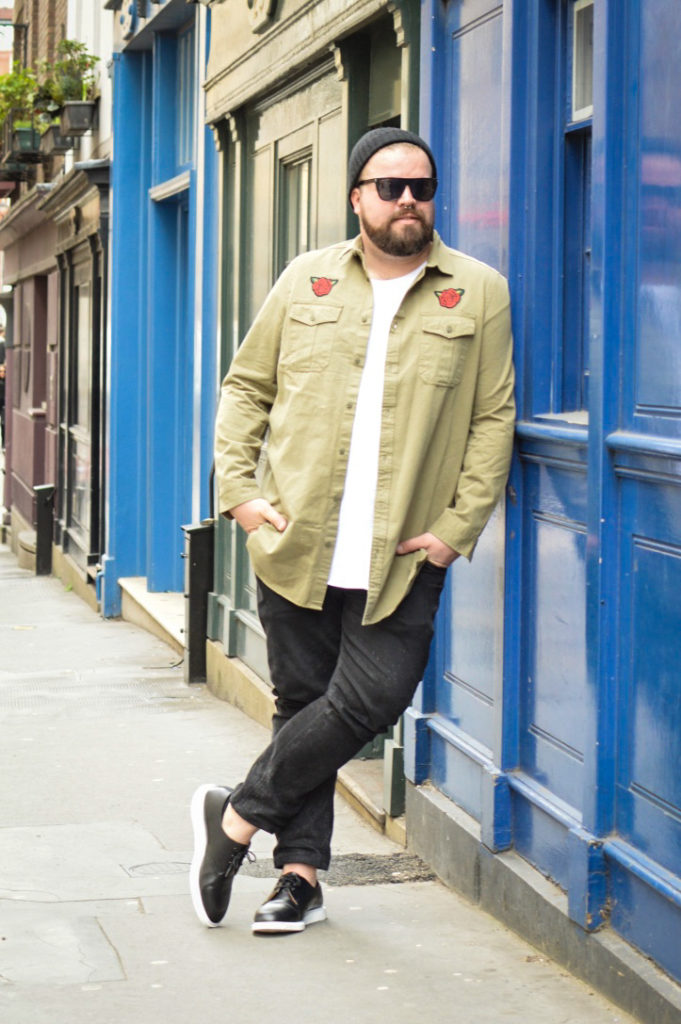 If you wear the shacket as a shirt, you can perfectly pair it with a bright denim jacket or a leather jacket. In these pictures, I wear it as a little number, perfect for the first warmer days of spring – the fabric is thick enough to be warm enough if there´s a bit of sunshine.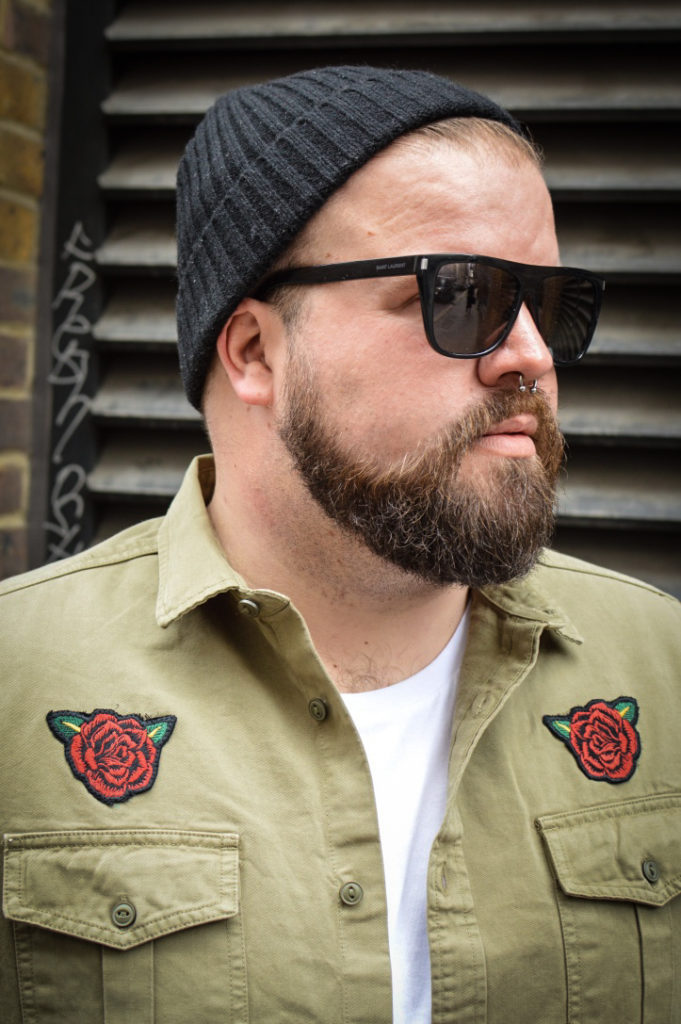 Patches are still trending in spring/summer 2017 – you´ll see them everywhere! Placed on t—shirts, vests, jeans, light jackets, hats and bags! That's a look you can easily style by yourself – you only need to by some patches (you´ll find tons of them on amazon) and an iron. So if you don´t find the piece you want that's already designed with patches, just create your own!
Paired with a simple white longline t-shirts and the new Dr. Martens I´ve bought at Camden Market, the outfit is a perfect London look for me. Not over the top but stylish and comfy as well. A great style for a little walk through the streets of London.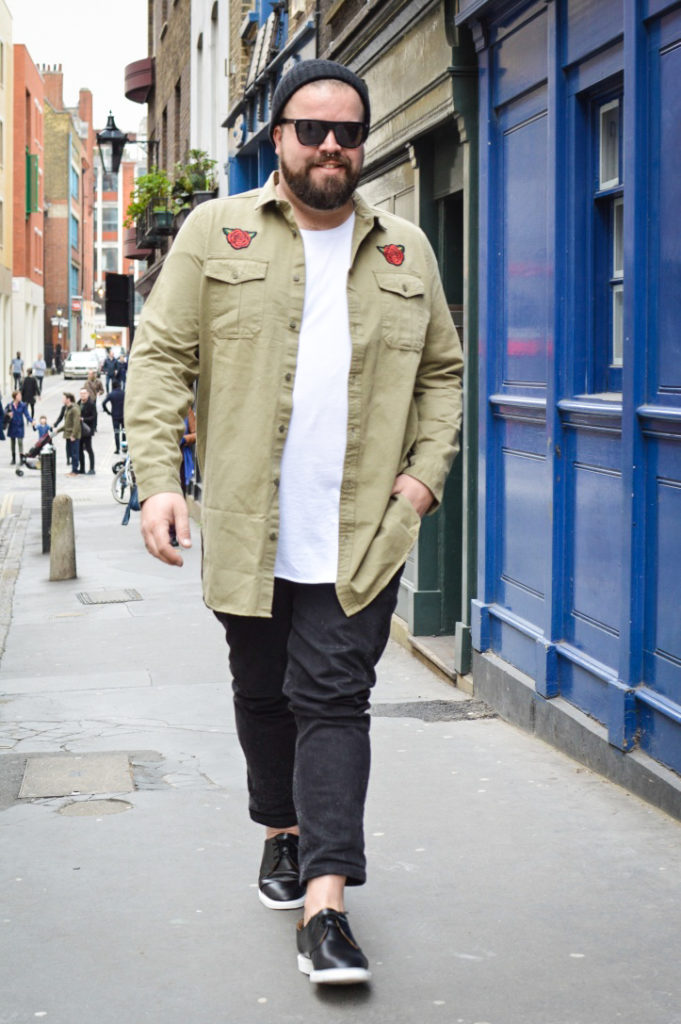 Btw: this piece really is a match made in heaven, as it combines not less than three recent seasons  major trends – as there are patches, it´s a shacked and it´s longline! The cherry on top is, that's it´s available in plus sizes. Can it get any better?!? J
So far you really need to check the items of the new ASOS PLUS & TALL collection regularly online, because some pieces are sold out really fast. But as the offer is getting bigger, this might change soon as well.
Accept your Extra-Inches – love yourself!
Shopping-Links:
Please see my size guide for comparing your measurements with the provided sizes I wore the clothes for this blogposting.
Follow me! INSTAGRAM & FACEBOOK
*tagged articles have been provided by the named brands or shops for this blog posting  – this time as a present during the dinner in London