Grey is trist and sad.. no absolutely not!!! You can create cool and fashionable looks as grey can be paired with every color and every style. I have a lot of grey pieces in my wardrobe, often with special patters or designs like wide collars or long fit.
The last posts with overalls and pink pants with flower design have been a bit more fancy, so I thought it´s time for a cool casual outfit again. Something more wearable for every day. 🙂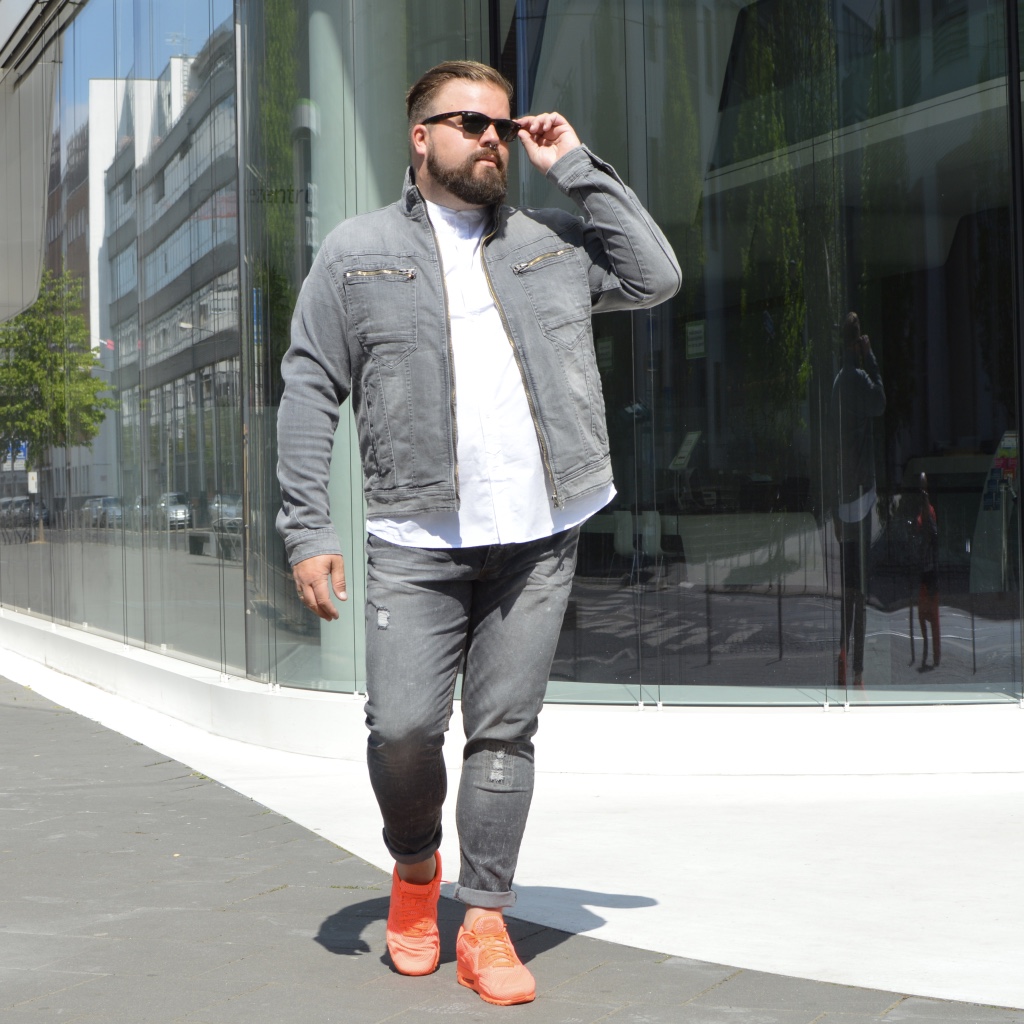 Grey and white might sound a bit boring, but as you can see, it can be cool and stylish, especially because you can pair your most colorful sneakers with that! As I love denim in all possible ways, that great jacket with its stand up color needed to be in my collection! The denim jacket and the skinny jeans (which york perfect for plus size men!) are stretch denim, so they are absolutely comfy!
To match the jackets collar I paired it with a shirt with stand up collar. This kind of collar is also called either granddad collar or mao collar and it´s this seasons trending kind of collar you will find everywhere!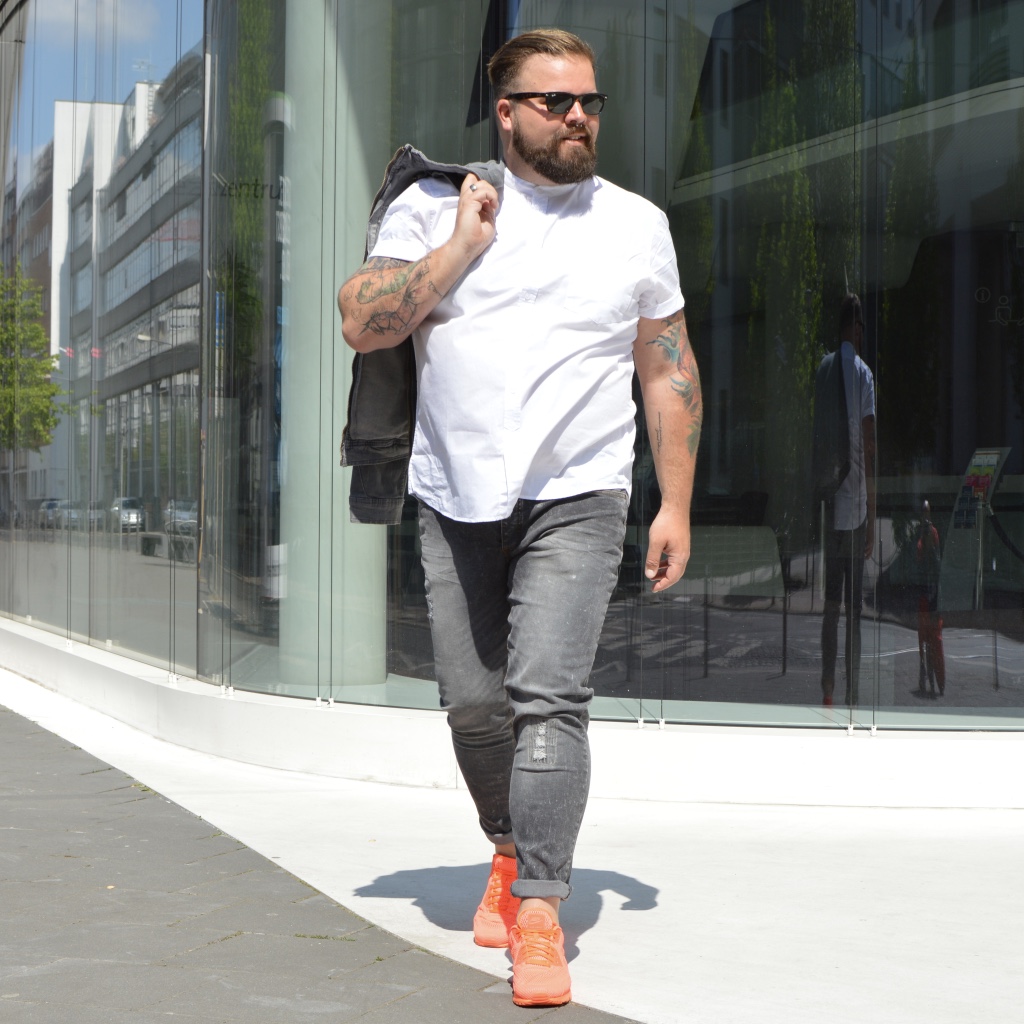 You can wear the shirt classy cool with all buttons closed or with the first buttons open. Little side note: If you pair that shirt with chinos (either short or long ones) you get the perfect outfit for an elegant garden party!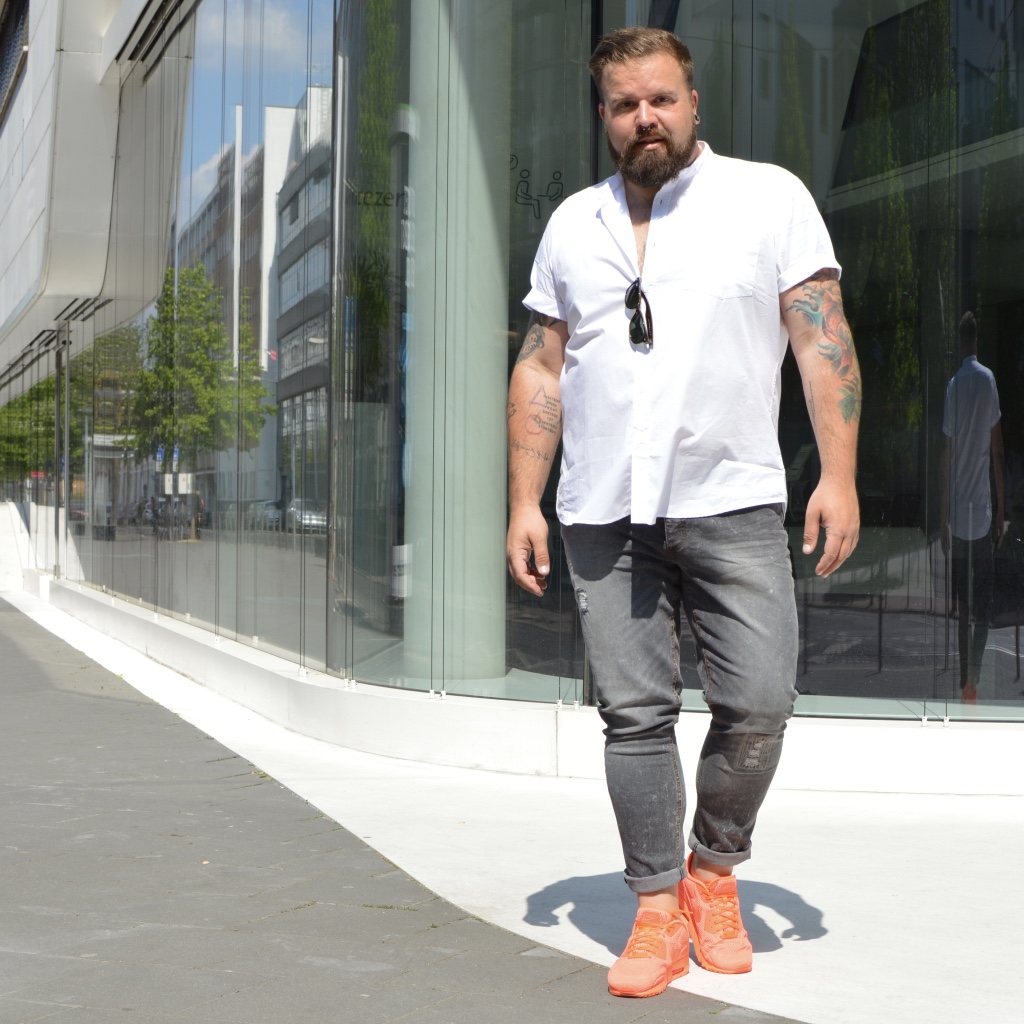 I hope you have fun with this casual outfit – the next will be a wilder one again – because I felt inspired by all the postings I´ve seen from the last Coachella Festival outfits from the big bloggers all over the world!
Accept your Extra-Inches – love yourself!
Shopping-Links:
Denim Jacket with stand up collar by RAINBOW (size 60) – via bonprix (shop now…)
Skinny Jeans by RAINBOW (size 40) – via bonprix (shop now…)
Shirt with stand up collar by bpc (size 45/46) – via bonprix (shop now…)
Please see my size guide for comparing your measurements with the provided sizes I wore the clothes for this blogposting.
Follow me! INSTAGRAM & FACEBOOK
*tagged articles have been provided by the named brands or shops for this blog posting