I´m utterly an online shopper! There´s more to find online and I love to have a good choice. Sometimes when I´m in the city I stroll through H&M and buy some basics which mostly fit in XL and there is one specialized shop in Frankfurt that provides a whole range of plus size clothes, but mostly basics and casual high quality stuff for higher prices – not much young and fancy things.
Last week I´ve seen that shirt with a pineapple-beard-print in the shopping window of Esprit and liked it. I told myself that going inside and asking for the shirt in my size should be worth a try. I haven't been inside an Esprit store since quite a while cause the last times I´ve tried it, nothing fitted and since then I did not lose weight…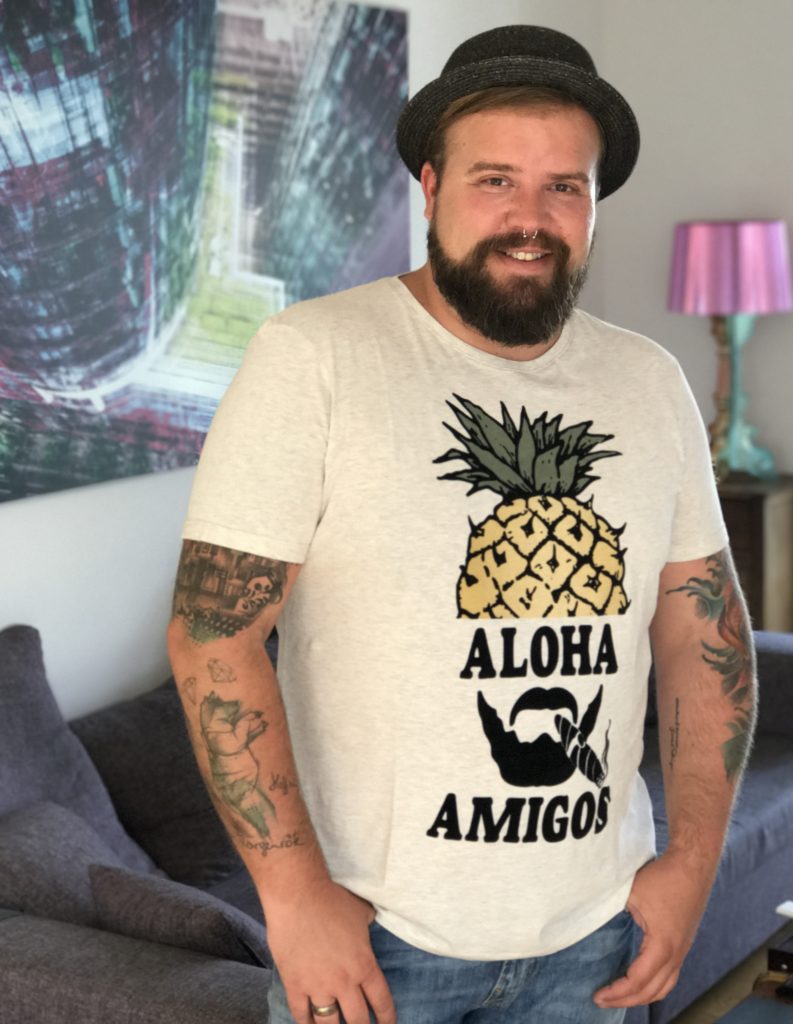 I went inside, didn't find the shirt at once and asked for it – the salesperson brought it in XXL and as you can see it fitted! Due to the positive experience I checked other shirts as there was a big sale. But there was not much left in XXL, but I found another nice shirt.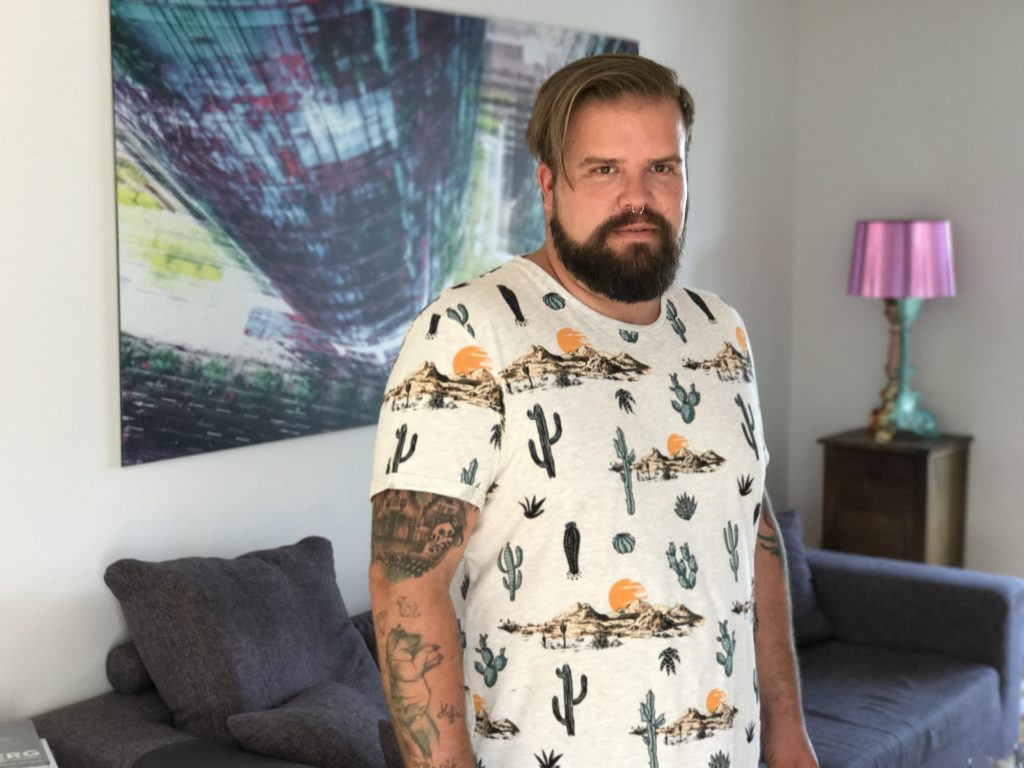 Both shirts are in regular fit in size XXL, which is the biggest size at Esprit. So you can´t really say that it´s  plus size fashion for men, but it works for me and I am quite big as you can see in my size guide.
So even if you think that a particular store would have nothing in stock or you, you can give it a try from time to time and maybe you´ll be as surprised as I´ve been.
Accept your Extra-Inches – love yourself!
Shopping-Links:
T-shirt with cactus-print by edc (size XXL) – via ESPRIT (shop now…)
T-shirt with pineapple-beard-print by edc (size XXL) – via ESPRIT (shop now…)
Please see my size guide for comparing your measurements with the provided sizes I wore the clothes for this blogposting.
Follow me! INSTAGRAM & FACEBOOK