Until a few years ago I really that that halloween is stupid… but now I really like it! The reason is that I love the work and effort so many people put in the costumes and their make up! It´s like a huge theme party 🙂
In general I like costumes and I´m not afraid to drag up with dresses and high heels – but this year I was´t in the mood for a big costume and decided to just wear black and do some make up. But I found this shirt at ASOS that I really loved! The scull-cut-outs are amazing and you can also do them on your own! You just need a shirt and a scissor!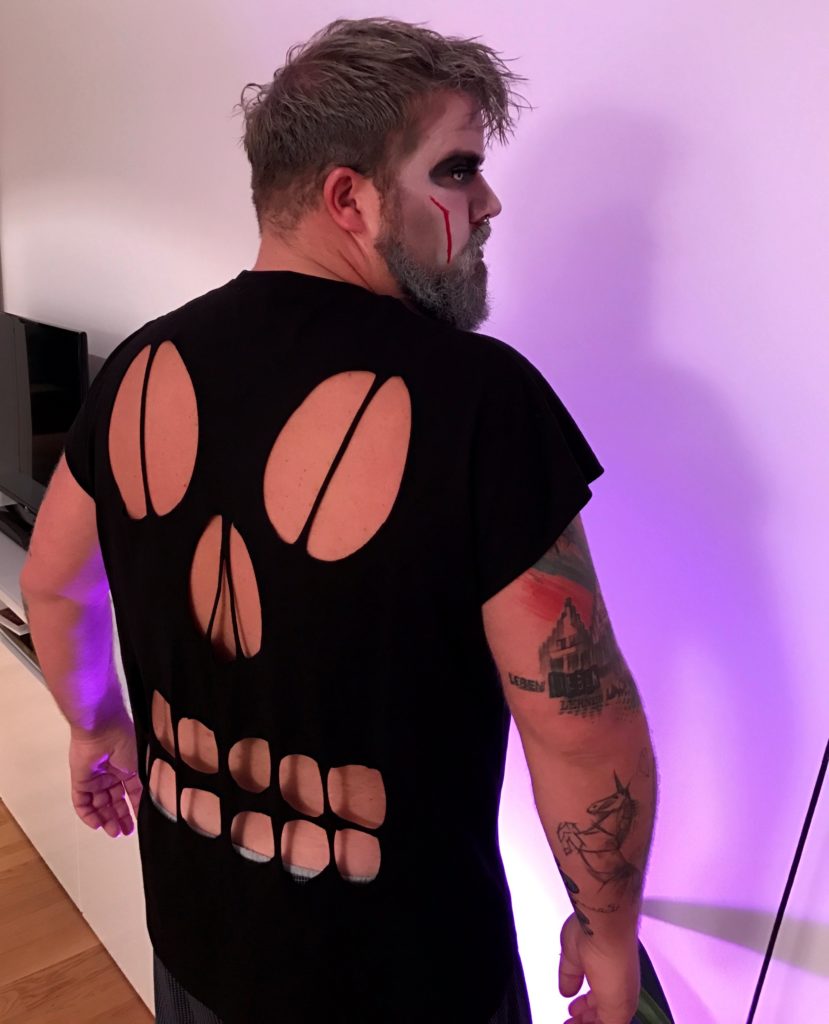 So even I´m not really wearing a costume the make up, the silver hair wax and the contact lenses have a huge effect and I was perfectly dressed for yesterdays first halloween party this year!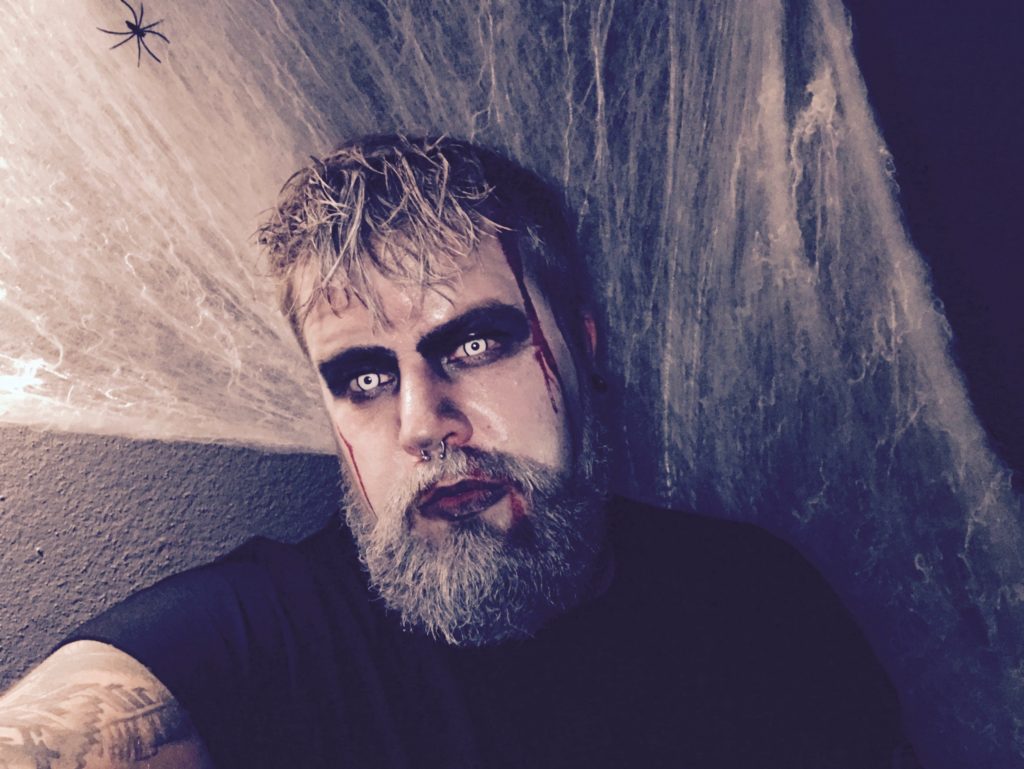 Happy Halloween!
Accept your Extra-Inches – love yourself!
Shopping-Links:
T-shirt with scull-cut-out by ASOS PLUS (size XXXL) – via ASOS (shop now…)
XXL costumes from Maskworld (shop now…)
Please see my size guide for comparing your measurements with the provided sizes I wore the clothes for this blogposting.
Follow me! INSTAGRAM & FACEBOOK