Summertime is the time for colorful outfits like this one! I really love colors and prints. I paired this cool Mikey Mouse tanktop with short swim shorts in camouflage. Even if it might sound a bit strange to mix a printed shirt with camouflage, both pieces work perfectly together because they have the same colors.
It´s really a little shame that those great shorts did not make it to the ASOS PLUS collection, but I am lucky enough to just fit in the XXL, even 3XL would have been better.
I love that outfit, but sometimes I think that I dress like I´m 20 years younger as I am too often … but hey, it´s fun so I don´t care! 🙂
That outfit simply screams "SUMMER" and I would even wear it for a summer party not only at the beach.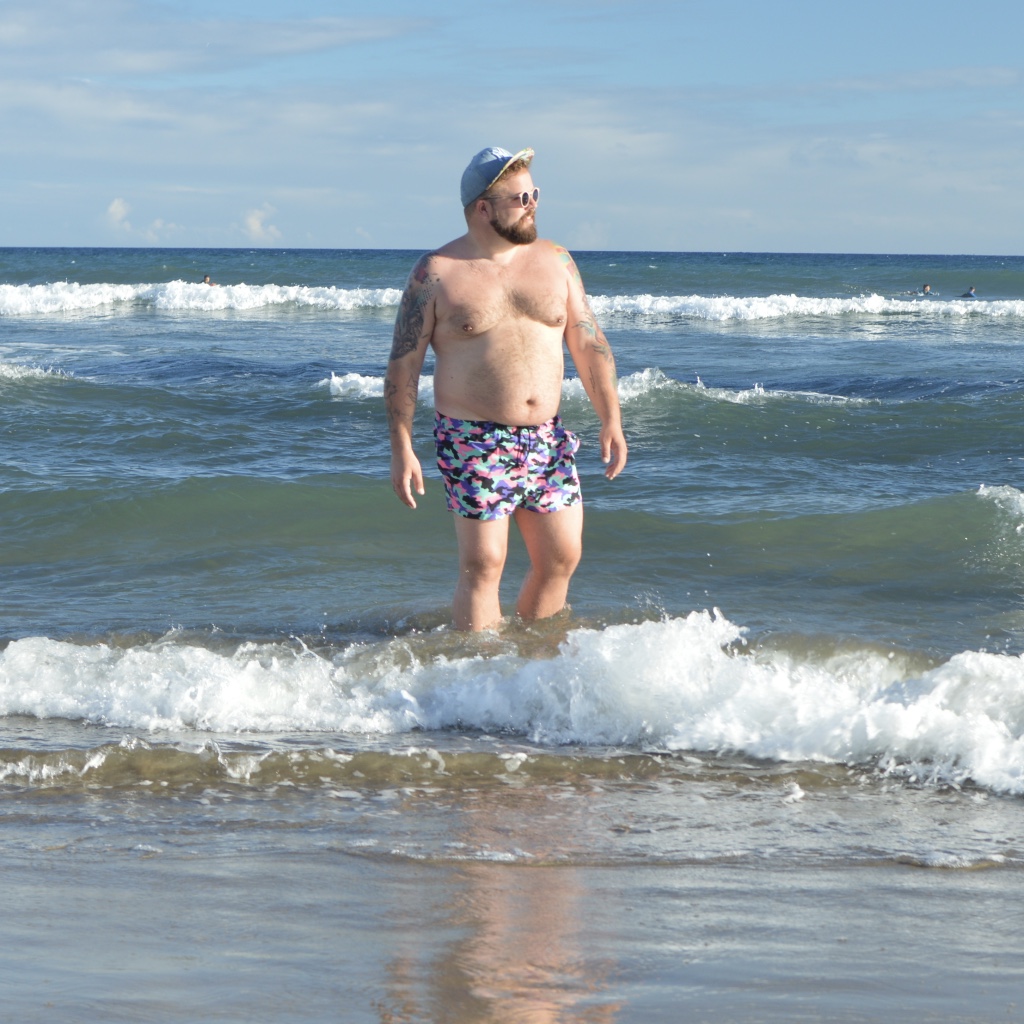 even if I go to the beach, I like to pair matching items. Cap, shirt, shorts and sunglasses should work together. Maybe that´s a little quirk I have or maybe eve already a work-related issue I´ve developed…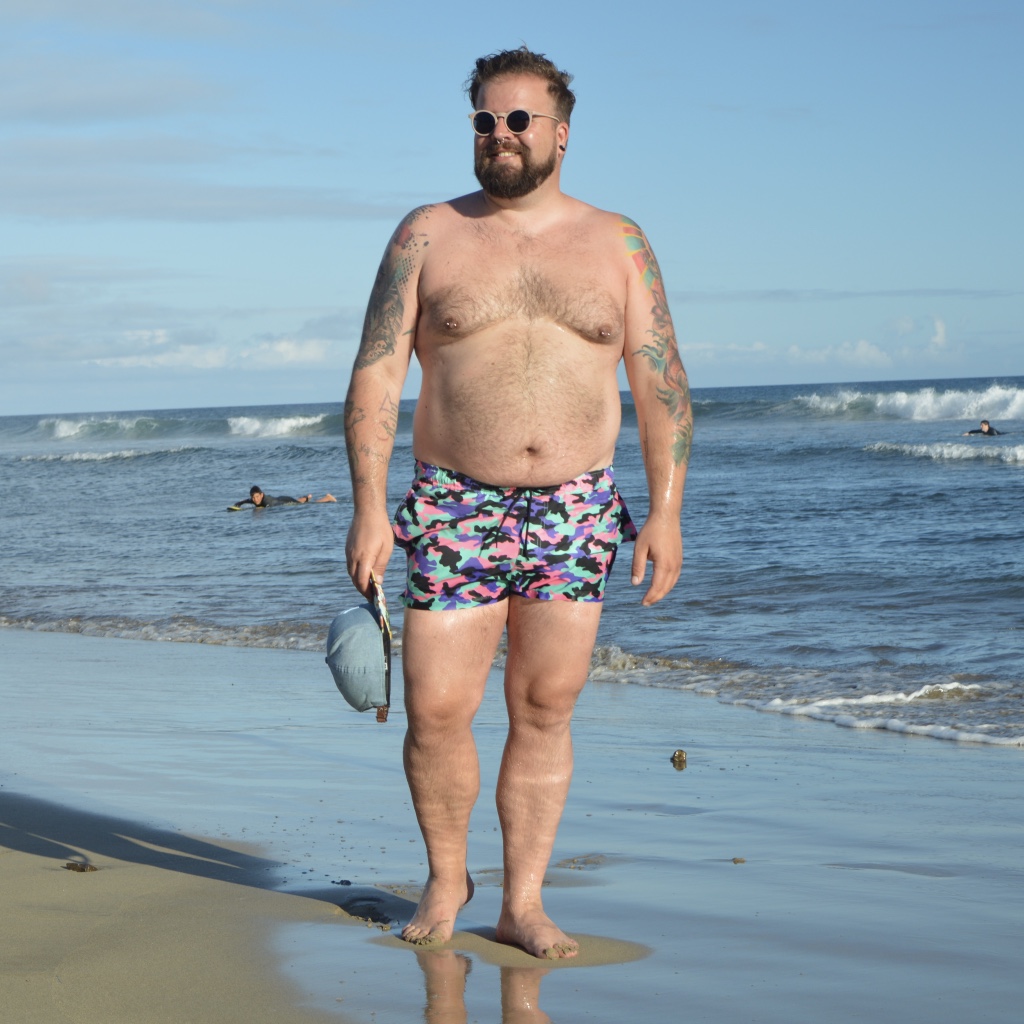 So no matter if you like colorul beach wear like I do or if you prefer more casual and simple items: enjoy your summer and don´t hide! Every body is a perfect beach body!
Accept your Extra-Inches – love yourself!
Shopping-Links:
Shirt* mit Mickey Mouse Print von ASOS PLUS (Gr. XXXL) – via ASOS (hier…)
Camouflage-Badeshorts von ASOS (Gr. XXL) – via ASOS (hier…)
Please see my size guide for comparing your measurements with the provided sizes I wore the clothes for this blogposting.
Follow me! INSTAGRAM & FACEBOOK
*tagged articles have been provided by the named brands or shops for this blog posting