| Advertisement |
Last year at this time I made a product test for bonprix – I tested a soft-shell jacket which I would have never picked myself. I really was surprised that I liked it!
Those jacket really have a great fit due to the nature of the fabric. That fit give you a nice silhouette and they keep you warm enough in autumn.
When a soft-shell jacket comes in a great style like this camouflage one by Happy Size, it´s a perfect piece for me! Useful and stylish – matching the new athleisure trend.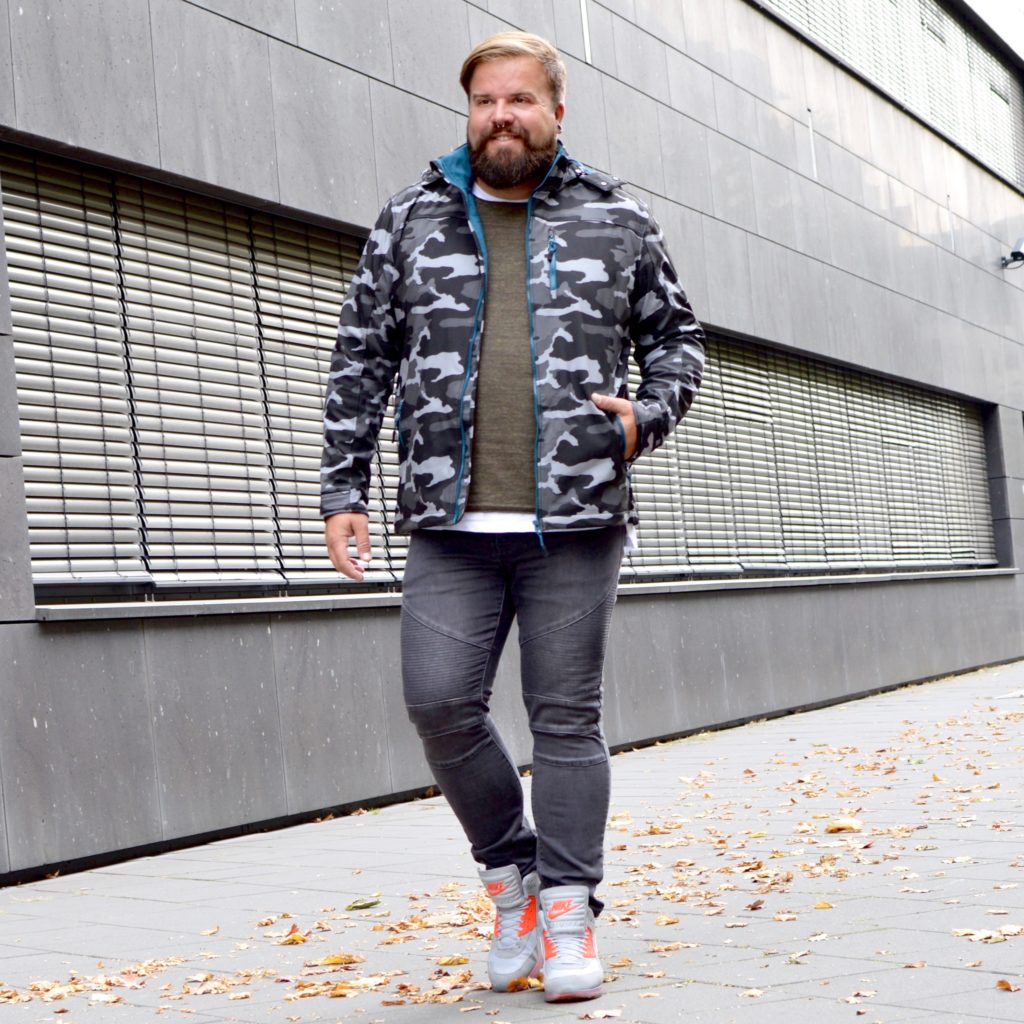 To match the grey colors of the jacket I´ve paired nice biker style jeans with it and as a little contrast a brown jumper. All great colors for this years autumn season.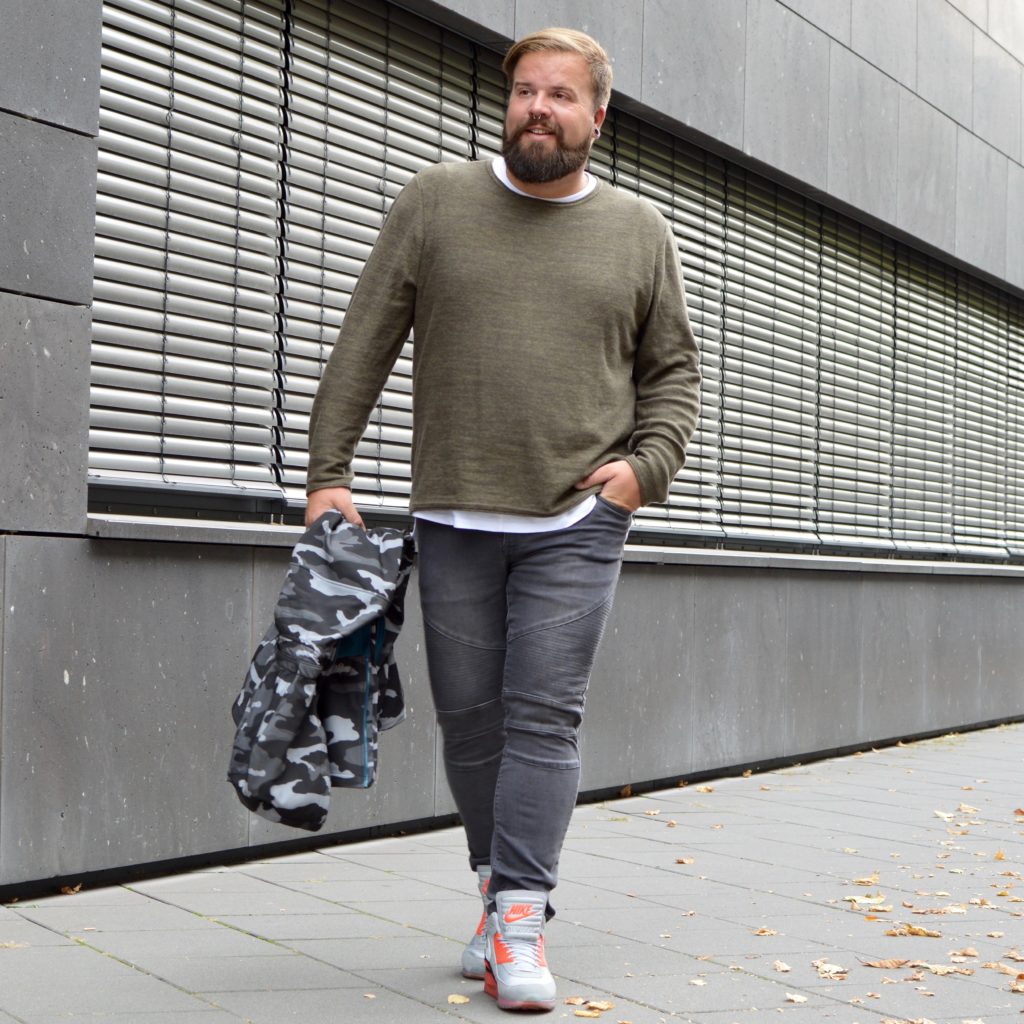 A nice little detail is that you can separate the hoof from the jacket if you don't like it – but I will keep it there… rainy autumn days, you know 🙂
A jacket like this one – which combines function and style – is a perfekt match. Even if I don't use it for outdoor sports I can use it for sporty urban outfits.
Accept your Extra-Inches – love yourself!
Shopping-Links:
Camouflage soft-shell jacket* by Men Plus (size 58) – via Happy Size (shop now…)
Jumper* by Men Plus (size 56/58) – via Happy Size (shop now…)
Biker jeans* by Men Plus (size 27) – via Happy Size (shop now…)
Please see my size guide for comparing your measurements with the provided sizes I wore the clothes for this blogposting.
Follow me! INSTAGRAM & FACEBOOK
*tagged articles have been provided by the named brands or shops for this blog posting