Summer, sun and beach! Could there be anything better? I just love to sit by the ocean and watch the horizon. I already had my first dose of ocean a few weeks ago on Gran Canaria where I made those pictures.
As there is no ocean in Frankfurt where I live, I nee to go to a public pool. I always enjoy that and have never been ashamed to show my body. Even if there might be people who think that this fat guy should hide, I don´t! My life should not be ruled by the thought of what people might think about me. #beachbodynotsorry
I love colorful beachwear and swimwear and have already introduced my first ideas for beach looks. Those looks contained swim shorts that are a bit longer, this post is about a pair of shorter shorts. 🙂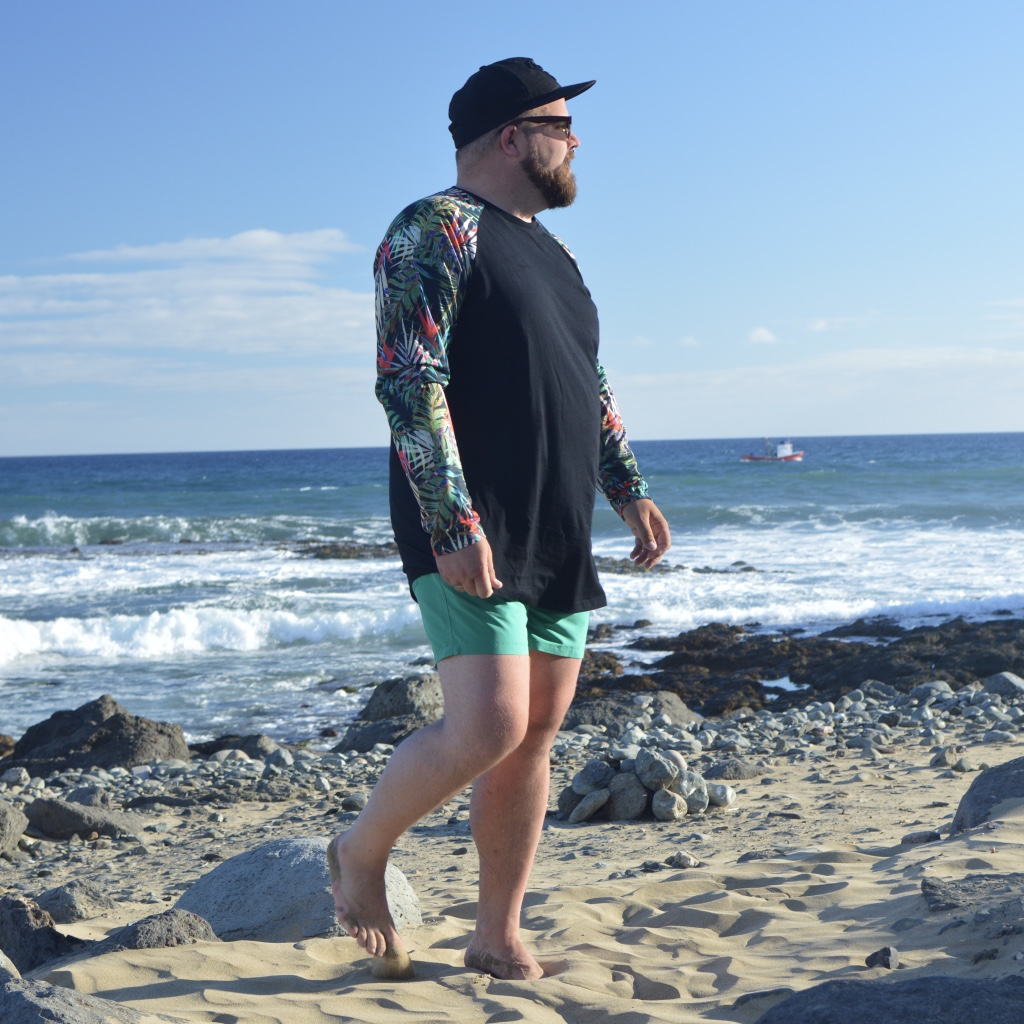 The complete look is from ASOS PLUS, so it´s real plus size fashion available in bigger sizes! I love the mix out of a long sleeved shirt and those short shorts! Especially because the sleeve are a perfect match to the shorts ins sense of color.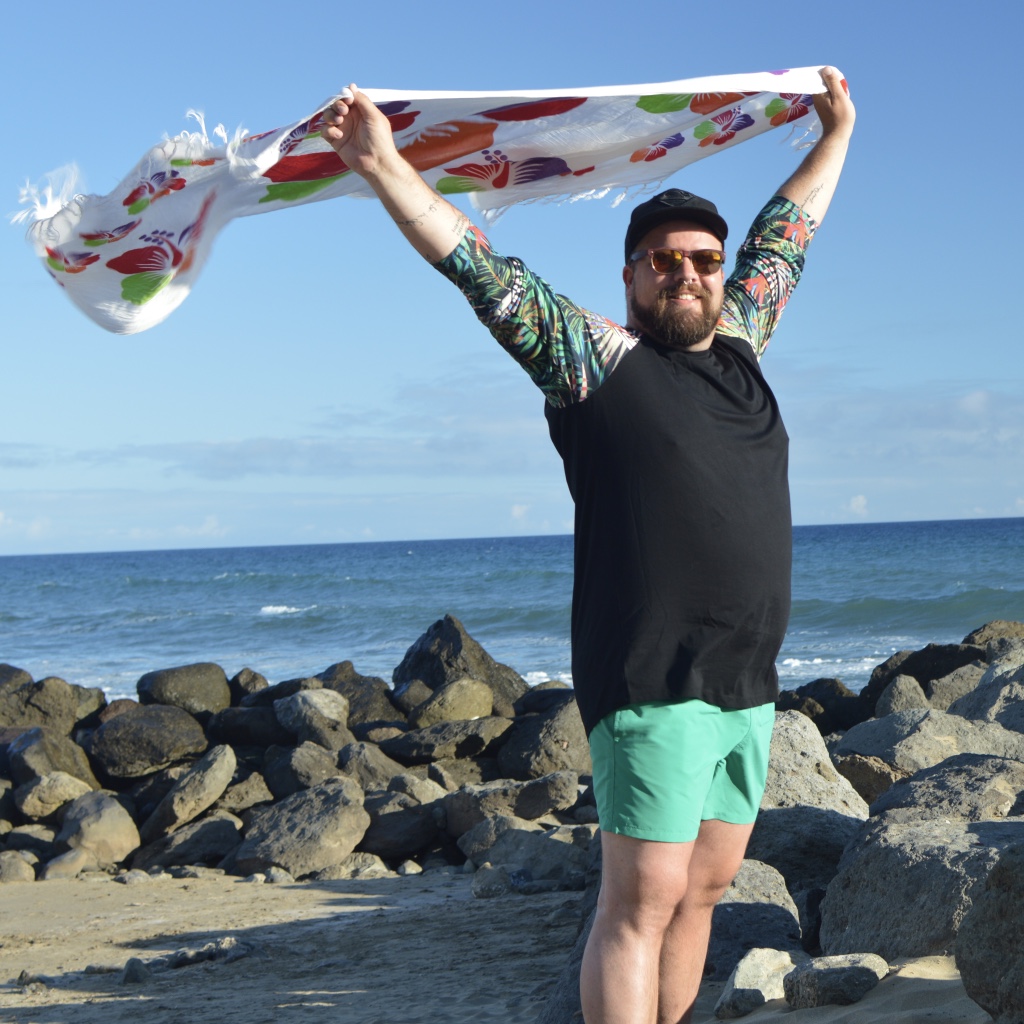 The long line shirt is light so that it´s not too warm. The long sleeves can be a protection for the sun, if it gets too hot, just turn them up. I love the late hours at the beach when the sun starts to set. The light is amazing, there are not that many people anymore and I can just sit there and enjoy the view. As it can get windy and chilly, the long sleeves are perfect for that as well.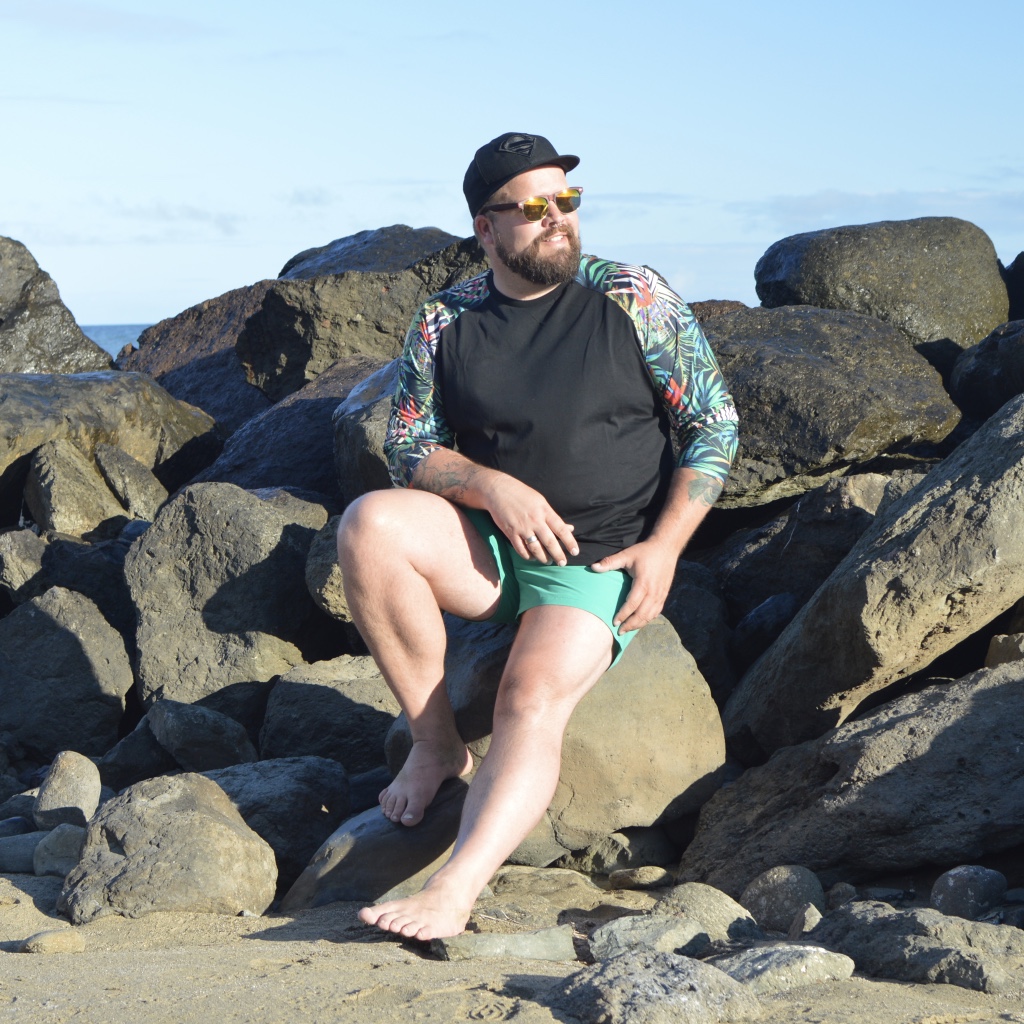 No matter where – if it´s a beach, a pool, a riverside or a park in the city center: enjoy your summer!
Accept your Extra-Inches – love yourself!
Shopping-Links:
Long line shirt* by ASOS PLUS (size XXXL) – via ASOS (shop now…)
Swim shorts by ASOS PLUS (size XXXL) – via ASOS (shop now…)
Please see my size guide for comparing your measurements with the provided sizes I wore the clothes for this blogposting.
Follow me! INSTAGRAM & FACEBOOK
*tagged articles have been provided by the named brands or shops for this blog posting