If you check the hashtag #allblackeverything on Instagram you´ll find lots of great styles – all in black. I don´t want to conceal or hide my body, so that´s not the reason for me to wear all black from time to time – it´s simply because I like it! So sometimes black is my happy color and all the time an all black outfit can be a style statement!
There are some days when I don't want to think about what to wear… on those days I mostly tend to grab something black from my wardrobe – and theres a lot of it not matter for summer or winter. It´s easy to combine and you nearly can go wrong with it! All black can be the perfect choice for nearly every occasion, depends on how you put the outfit together. From sporty to elegant, you can do everything in black.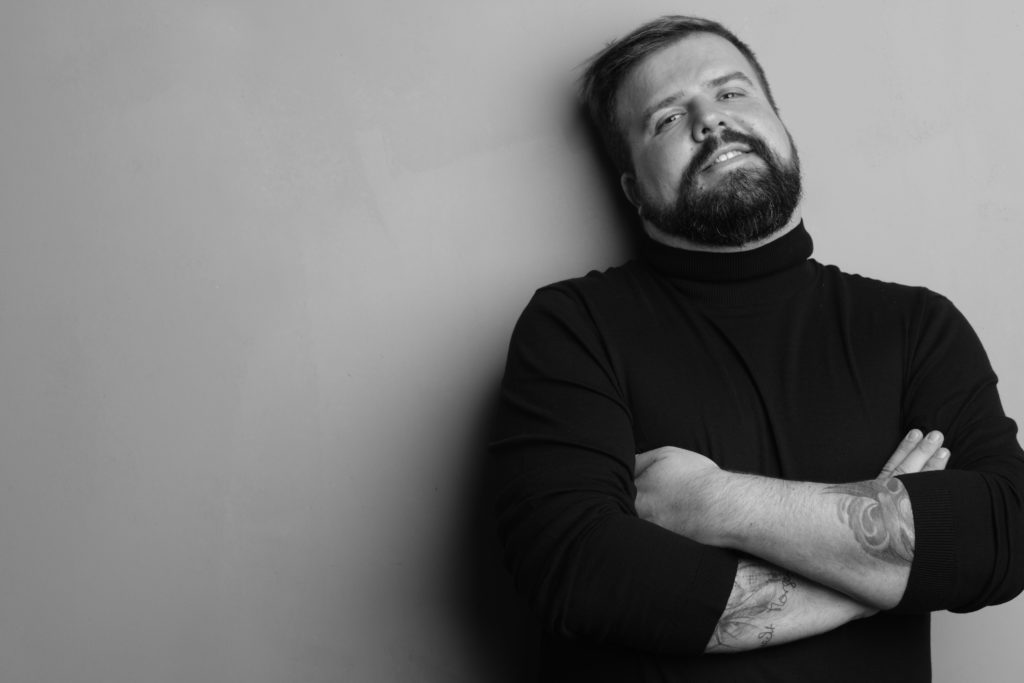 I´m alway trying not so say things like "you need to wear this, or you need to have that" (if it´s not a so called must have of the season thats elected by fashion magazines and I just adapt that), but this time I say it: every man – no matter if plus sized or an athlete – should have at least one all in black outfit and I´m not talking about the black suit you wore for the last ten weddings and funerals….
There are so many choices in black! Basic shirts and jumpers, pants and cardigans – basic or even with little twists or specials like new trims, collars etc… easy to pair with each other and really easy to pimp by just adding cool sporty or elegant shoes or other accessories.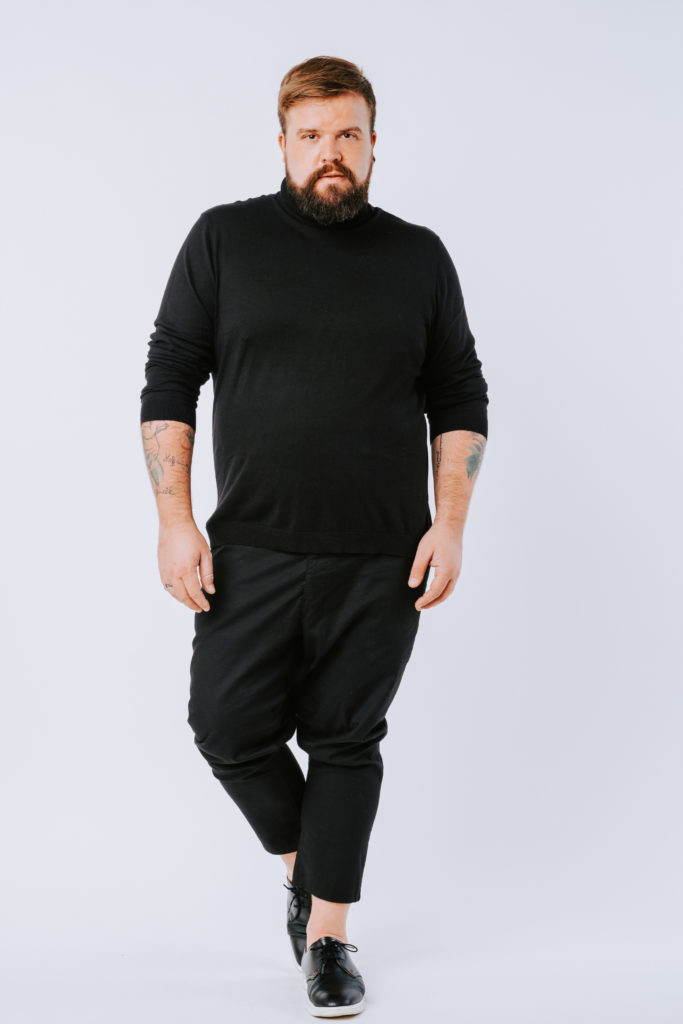 So now you see – I also can do simple and kind of discreet outfits – it doesn't always have to be golden hot pants 🙂
Accept your Extra-Inches – love yourself!
Shopping-Links
Roll neck jumper by ASOS Plus (size XXXL) – via ASOS (hier…)
alternative: roll neck shirt by ASOS Plus (size XXXL) – via ASOS (shop now…)
Chinos by ASOS Plus (size 40/32) – via ASOS (hier…)
Please see my size guide for comparing your measurements with the provided sizes I wore the clothes for this blogposting.
Follow me! INSTAGRAM & FACEBOOK