They returned last summer… or at least I have seen them the first time last summer and bought some short overalls at once when I found them in my size! I love them! Not only because they are comfy af, but also because one of the first favorite clothes I can remember are some red short overalls I wore in kindergarden!
For this post I was able to choose some pieces from the ASOS PLUS collection and fell in love with those overalls aka. dungarees immediately when I saw them. I ordered the complete style I saw in the shop and copied the look because I liked it that much. Also the new way to wear wider pants: rolled up legs with the socks showing – no matter if they are white or any other color. I already saw that look often when I´ve been to London in March. Nearly everyone in hipster heaven Shorditch wore their pants like that.
To be honest… when you look at yourself from the side wearing overalls, it might not be the most flattering view, as they don´t hide your belly. But hey, that belly was expensive and you can flaunt it! As I most times don´t care if I don´t hide my "curves" I love wearing overalls cause they are one of the most comfortable things to wear!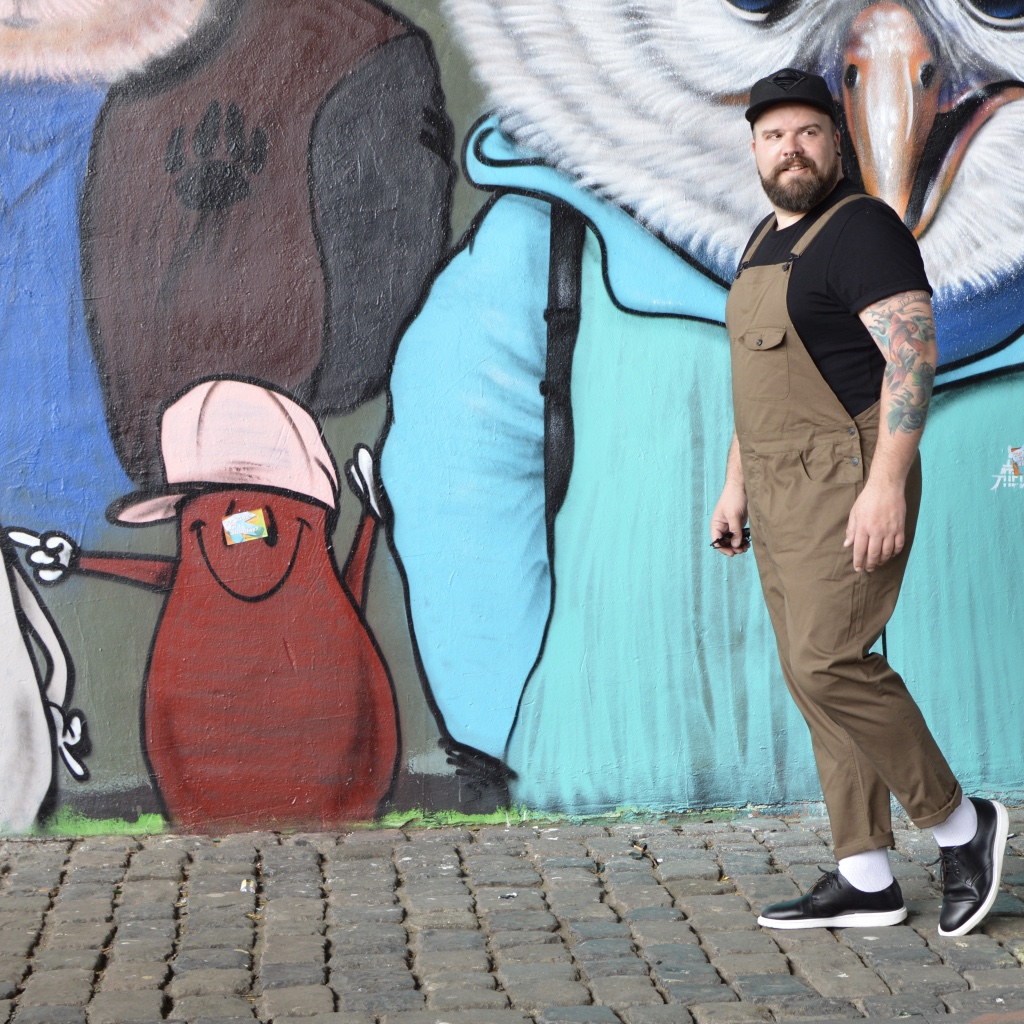 A little tip concerning the sizing: As the sizes are for the waist, choose one or even two sizes bigger at least in case the circumference of your belly is bigger than the one of your waist – as it is in my case. Usually I wear w38 or 40 inch, but ordered those pants in 42 and they fit perfectly!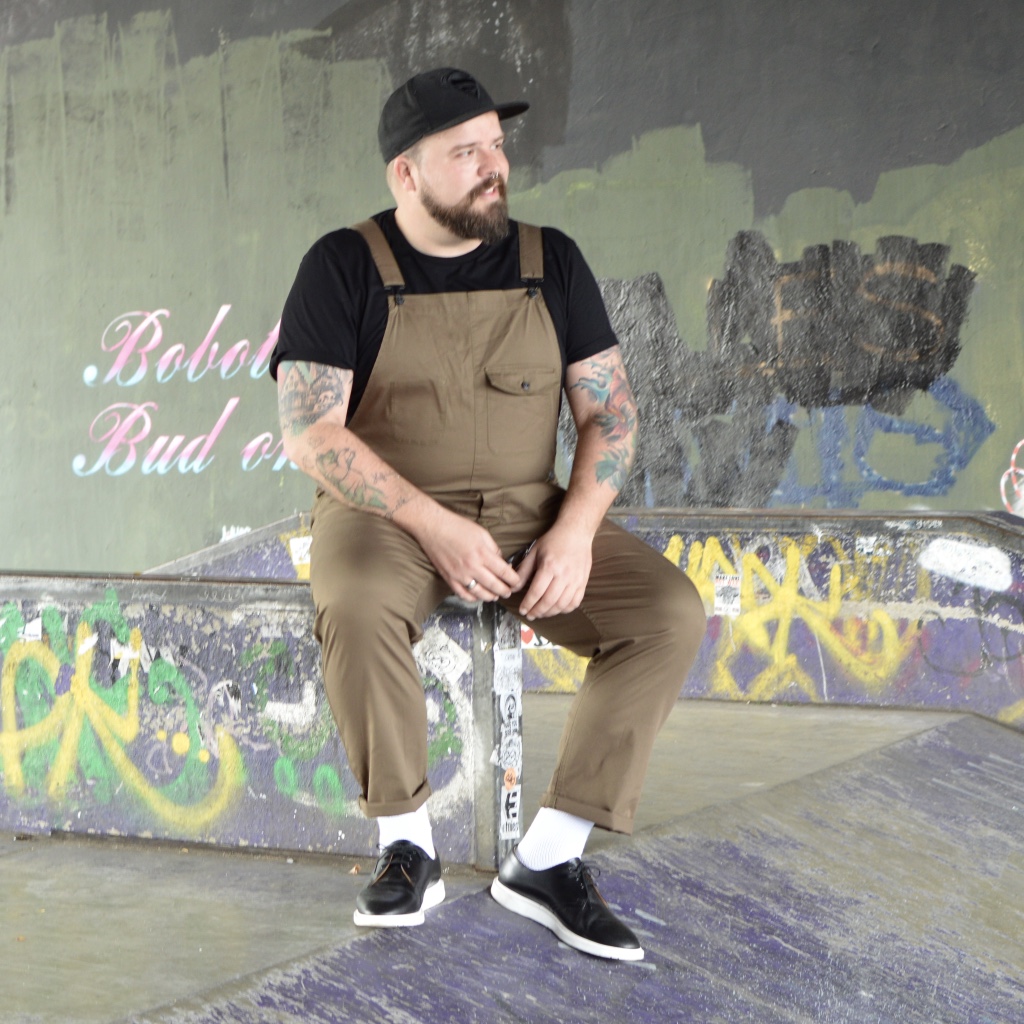 If you feel like wearing a comfy it-piece that´s not only fashionable but also gives you great childhood memories back, get one and enjoy wearing it!
Accept your Extra-Inches – love yourself!
Shopping-Links:
Overalls* by ASOS PLUS (Gr. 42/30) – via ASOS (shop now…)
T-shirt* by ASOS PLUS (Gr.XXXL) – via ASOS (shop now…)
Torriano by Dr. Martens – via Dr. Martens (shop now…
Please see my size guide for comparing your measurements with the provided sizes I wore the clothes for this blogposting.
Follow me! INSTAGRAM & FACEBOOK
*tagged articles have been provided by the named brands or shops for this blog posting