At this years Panorama Fashion Fair during Berlin Fashion Week one of the highlights for me have been Jogpants with matching jackets – shown by a few brands. And now jersey suits like that are already in the shops in plus sizes! That was fast! 🙂
That suit is kind of a track suit that pretends to be chic… Bt it really is sporty and elegant at the same time!
Tha pants can be worn with a belt or you can just use the bands to adjust them.
I want to show you some variations of how you can wear that cool jersey suit – or only one piece of it. In the first picture I combined a simple white shirt and matching sneakers. A more dapper way to wear the suit would be to pair it with a polo shirt and a tie or bow tie. I love wearing polos with bow tie or tie – that comfortable as hell and looks great.
As I like pants that show the ankle, I ordered the pants twice and had one shortened, which makes it look more like summer pants. You can wear this shortened pants with t-shirts or with a colorful hawaiian print shirt.
A really comfy and casual to wear the jacket is to turn up the sleeves – which is easy as it is made out of the same elastic jersey fabric like the jog pants. Im combination with the shortened pants and sneakers that outfit is not only a perfect match for the office but also a great thing to wear for an elegant summer party or as a wedding guest.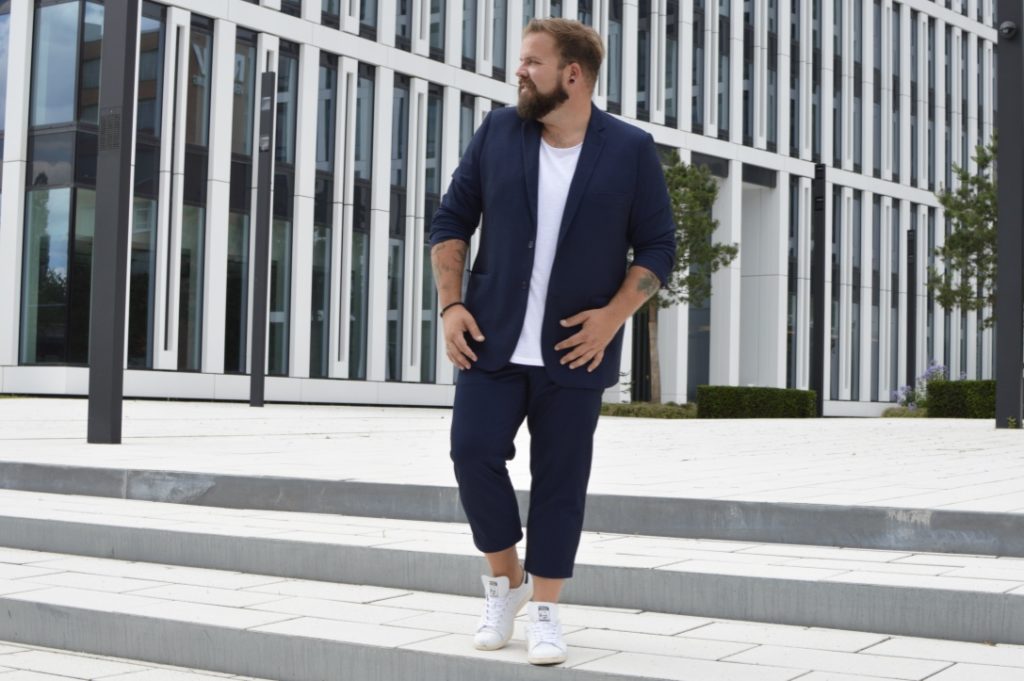 The pants have a regular length with elastic cuffs – I ordered them twice and had one pair shortened.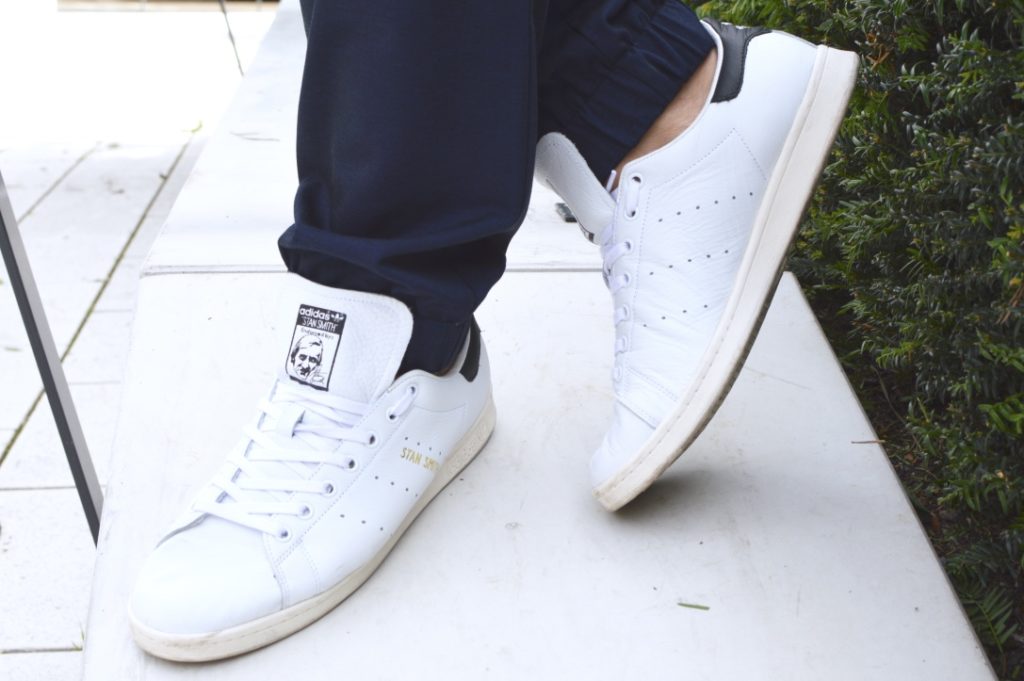 I really like the new length, it´s more casual and trendy and nicer for summer.
With a cool jersey suit like that you are perfectly dressed for the office and also for more elegant occasions. You have the best of both worlds: an elegant look and the most comfort you can ask for.
Accept your Extra-Inches – love yourself!
Shopping-Links:
Please see my size guide for comparing your measurements with the provided sizes I wore the clothes for this blogposting.
Follow me! INSTAGRAM & FACEBOOK
*tagged articles have been provided by the named brands or shops for this blog posting