A black shirt with printed on cherry blossoms sounds like a classic hawaiian shirt thing… but if there are matching shorts in the same pattern it´s getting interesting for me! 🙂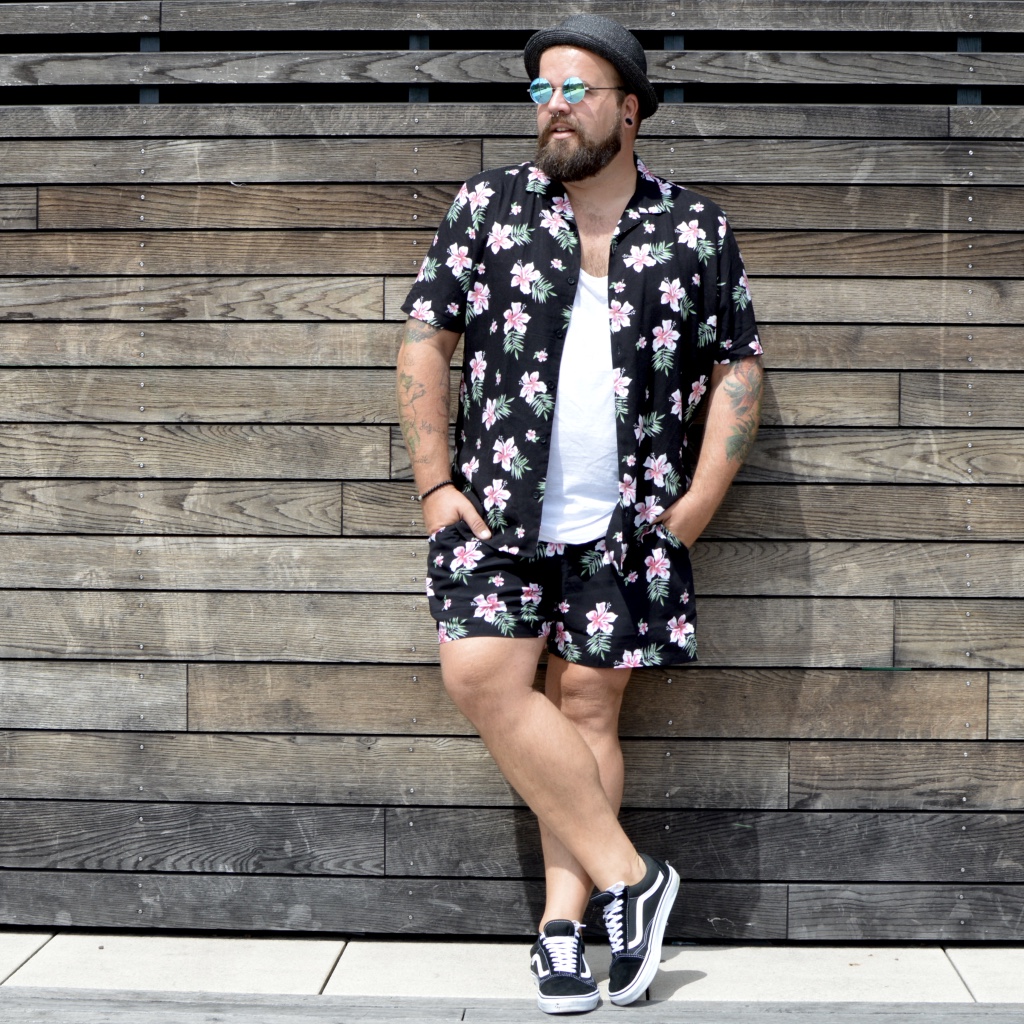 Mix and Match sets are ideal as you at least get three outfits out of them! Wearing them together as a combination, pairing the shirt with jeans or the shorts with another t-shirt. But there are many more variations.
My first suggestion is to wear the shirt open together with a white tank top. Perfect for a summer evening in the city, clubbing or a beach party during your summer vacations.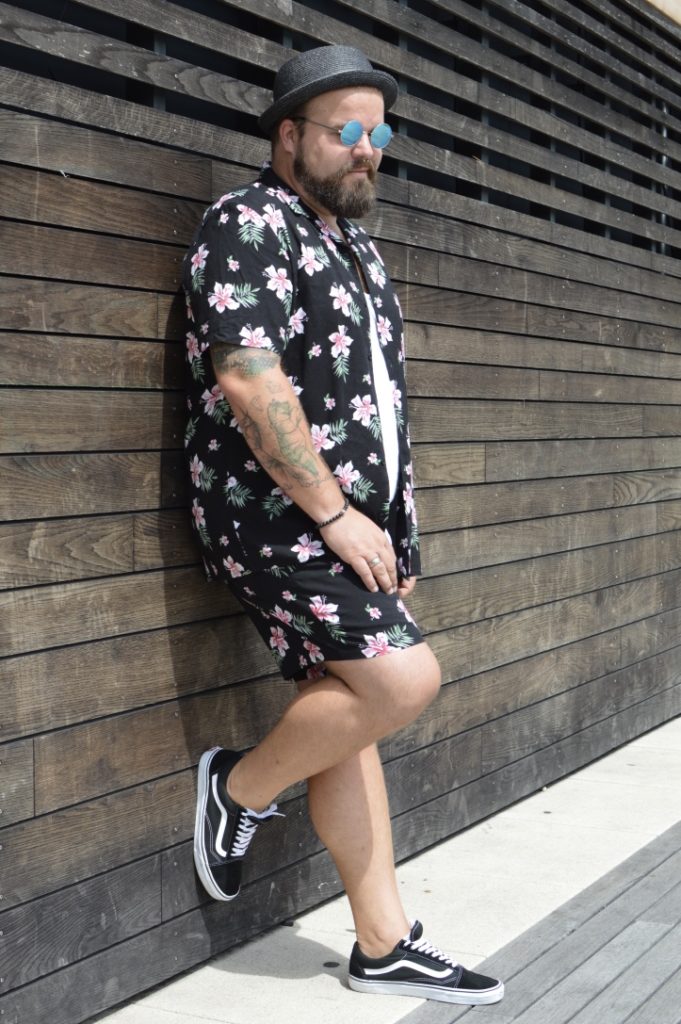 If you keep the shirt closed and put it into the pants, it looks like a jumpsuit – which is one of the trending topics in mens fashion this year (look up the hashtag #romphim on Instagram…). If you wear it like that it can look kind of elegant.
Both variations are flashy and you can be sure that they are ey-catching… Summer is full of opportunities to wear colorful and fun outfits – try it and enjoy!
Accept your Extra-Inches – love yourself!
Shopping-Links:
Shirt with hawaiian-print by ASOS (size XXL) – via ASOS (hier…)
Bermudas with hawaiian-print by ASOS (size 40) – via ASOS (hier…)
Please see my size guide for comparing your measurements with the provided sizes I wore the clothes for this blogposting.
Follow me! INSTAGRAM & FACEBOOK