Here is something new from my own little "category" #NaomiBearOnDuty – which means I will tell you something about one of my latest photo shootings as a plus size model. The last article on that was my trip to Cape Town for bonprix, now it´s all about a shooting in Osnabrück for Lengermann & Trieschmann.
Osnabrück is a city in the north western part of Germany. Whos lives there and in the area knows Lengermann & Trieschmann, as they are a huge department store for all kinds of clothing. From really elegant to trend styles – you will find everything there.
In town, there is not only the big store, but also two specialized smaller stores just for plus size fashion run by L&T! Ruby´s for the ladies and XXL+T for the gents. All three are great, but as you can imagine, the plus size stores really made my heart beat faster! Really cool interior design, stuffed with a wide range of plus size fashion and brands! Kind of a plus size wonderland where you get a great shopping experience! So if your way ever leads you to Onsbrück, go and check them out!
I had been booked for this client before last summer – in January I´ve been ther for the second time, it´s been the same team and the same fun! This and the fact that I really love those pictures are the reason I´ll show them to you – hopefully you also get some inspiration out of them, because I really like the created looks.
The following pictures – shot by Mike Meyer – have been made in January. Further down you will also find some of the results of last summers shooting.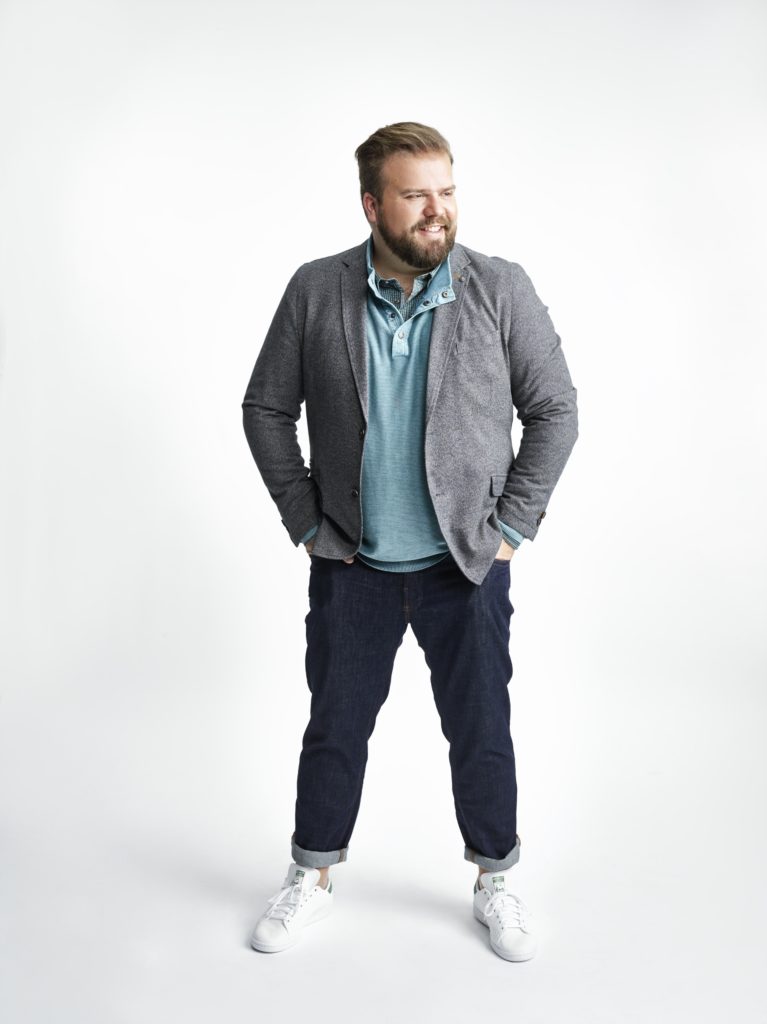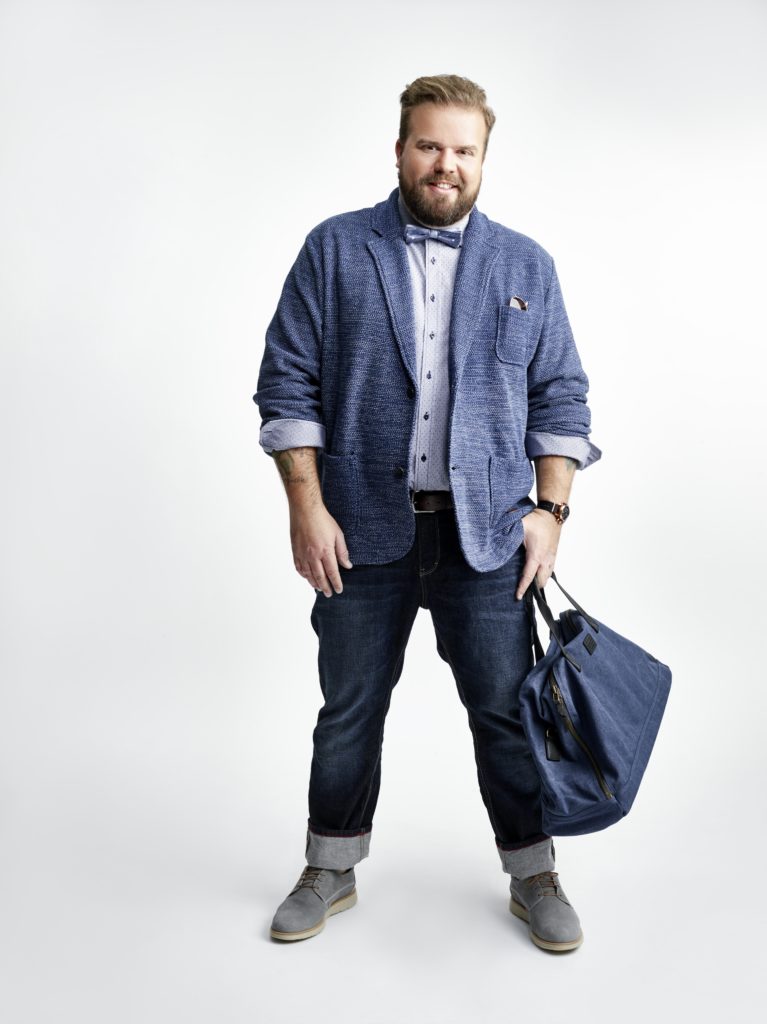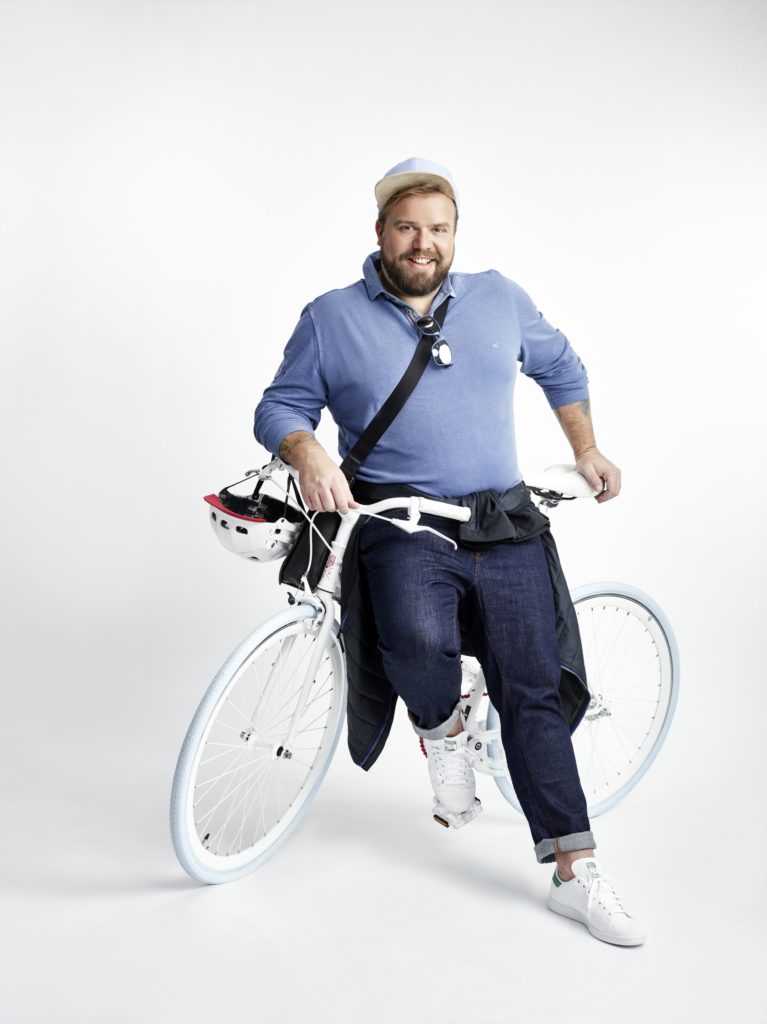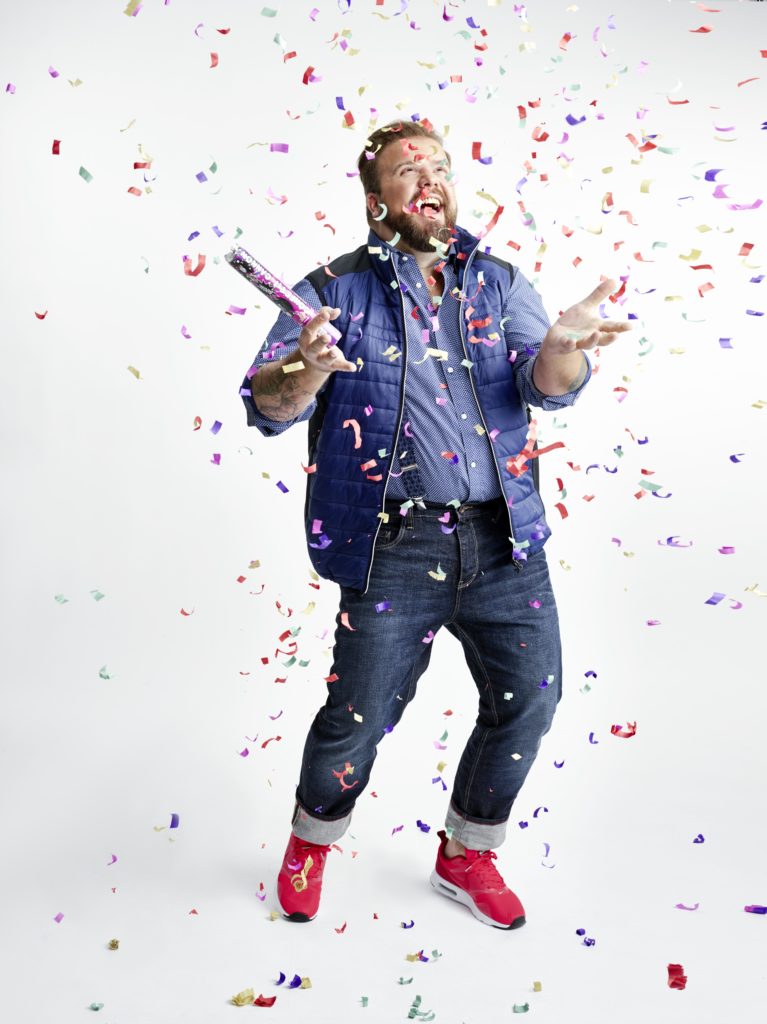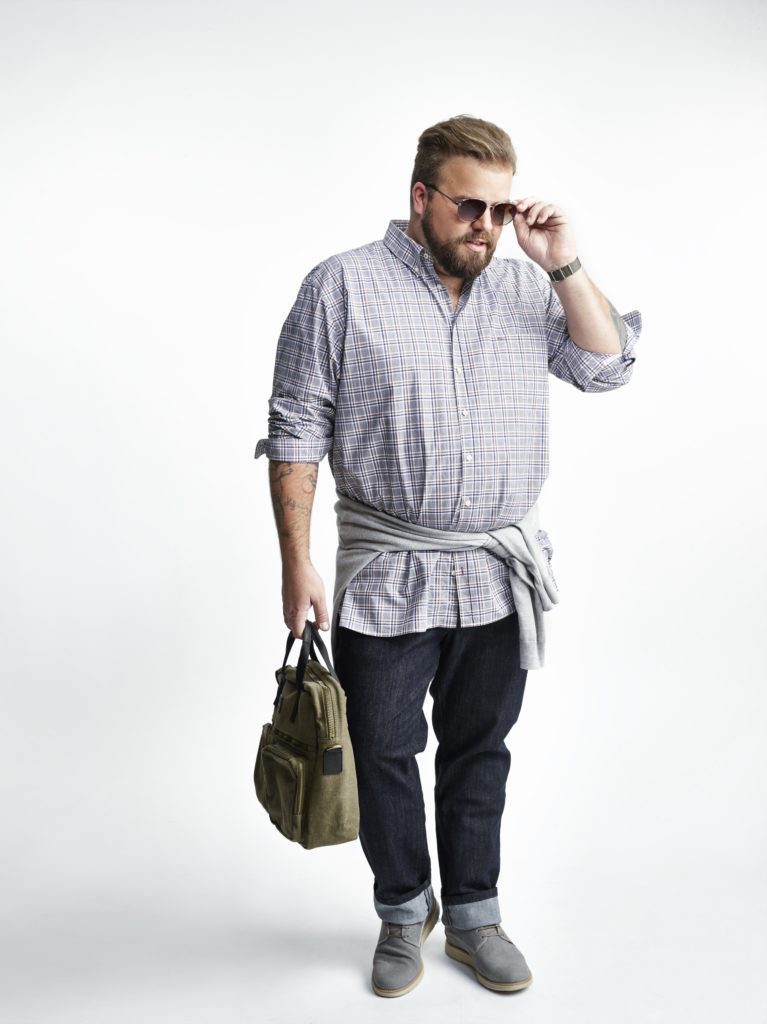 I really like them and also the fact that all the items shown are plus size pieces from brands like Hilfiger, s.Oliver, camel active etc. – so all big names that also provide plus size fashion.
Unfortunately L&T is only a local store in Osnabrück. Even they have a homepage they do not have an online shop. The pictures are mainly taken for a mailing that was sent out to custumers… this is how this mailing looks like: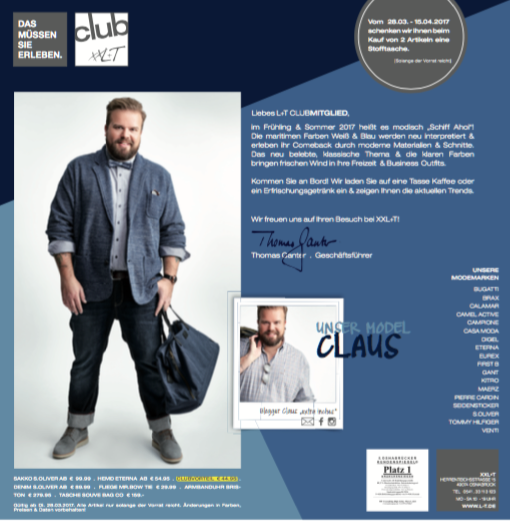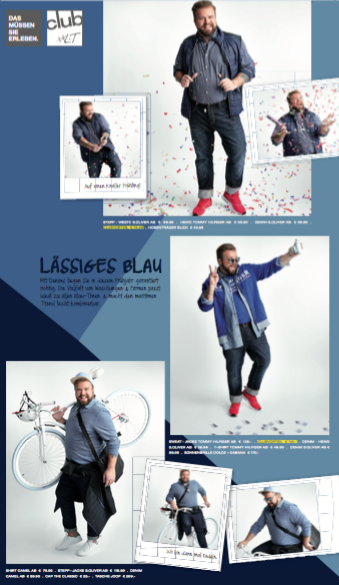 The images are also used for hoardings within the XXL+T store for the prospective brand boutiques. After the shooting was done in January, I had some time before I had to go back to the station, so I went into the store and was more than overwhelmed! I was there. On every wall!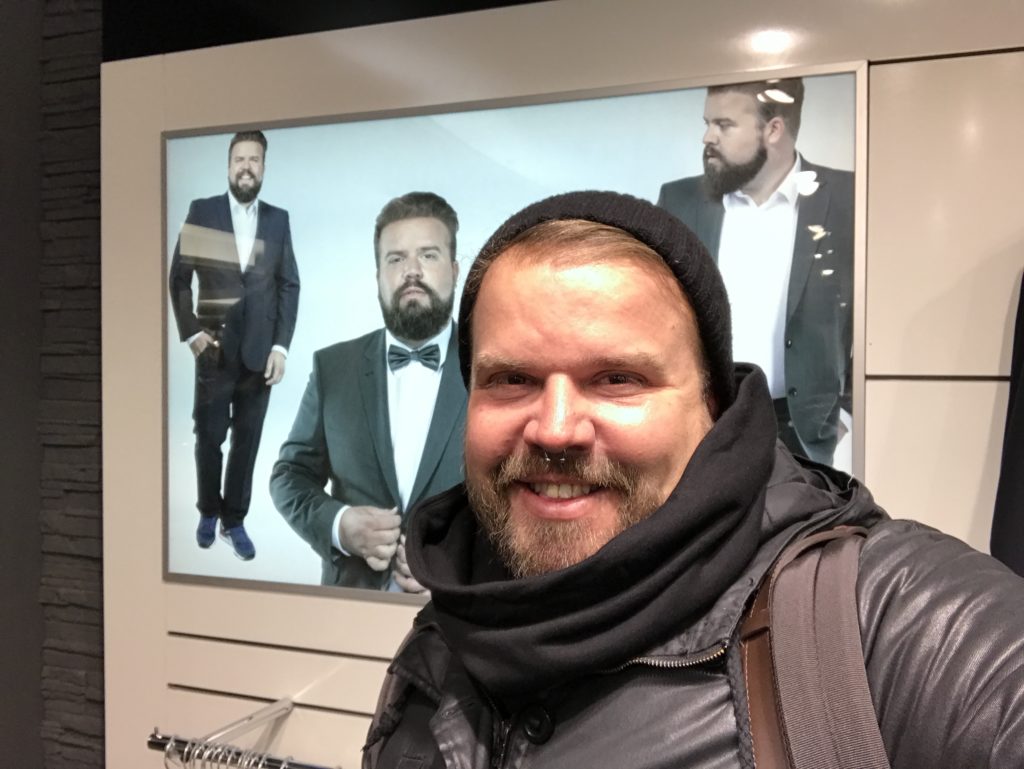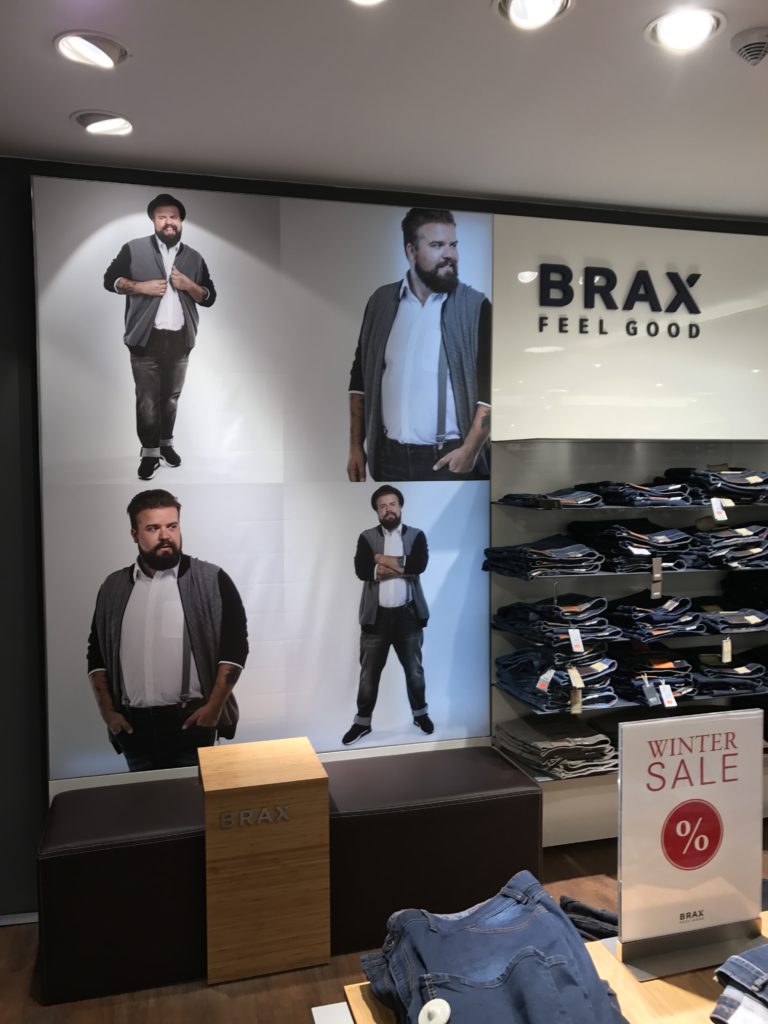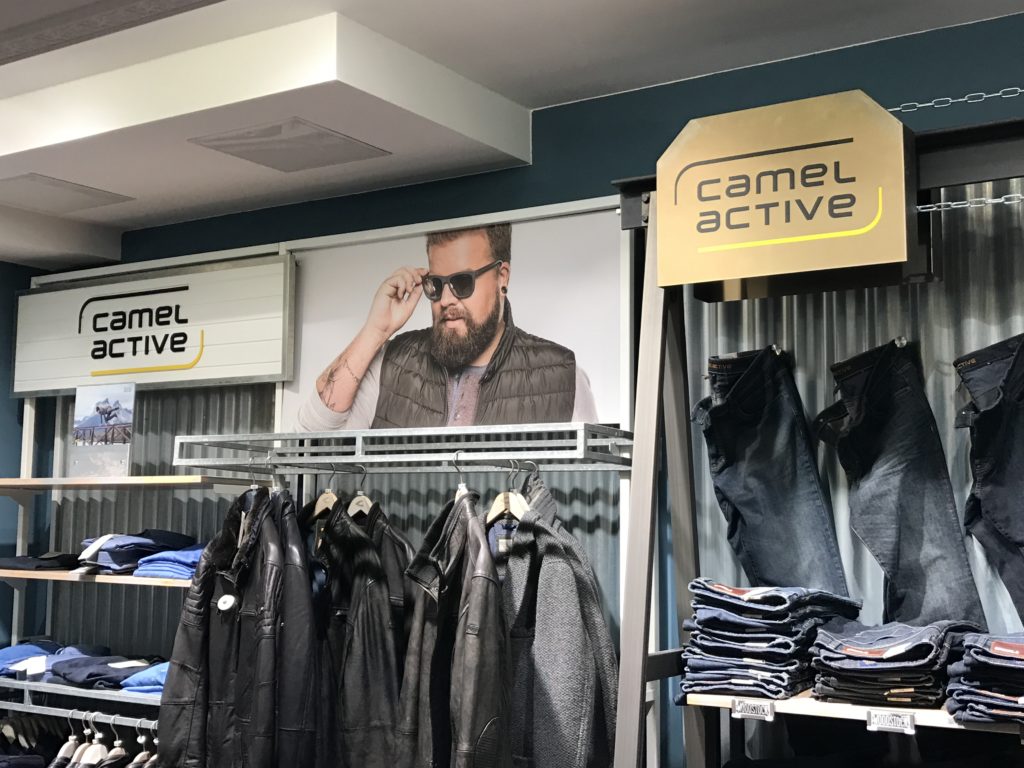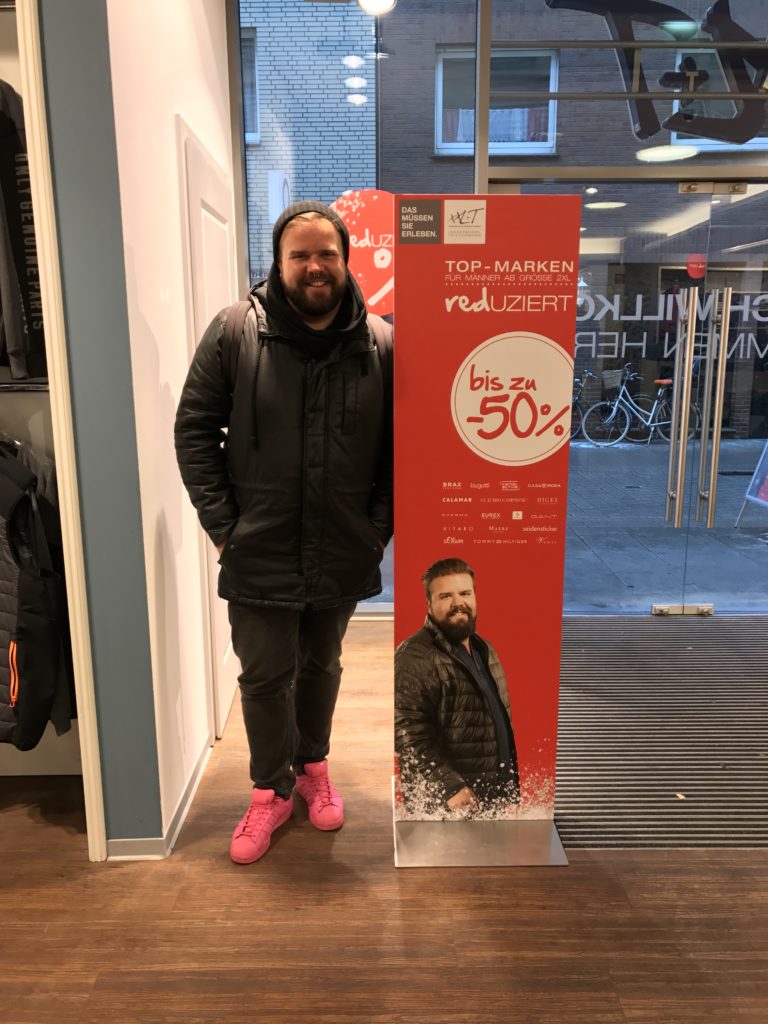 The fun thing was, as I entered the store, the sales persons recognized me immediately – the poor guys need to look at me the whole day, so it was sure they recognized me 🙂
It was really flattering and we had a nice talk. A strange but great feeling at the same time!
Accept your Extra-Inches – love yourself!