| Advertisement |
A little boho-festival-style never hurt nobody – right! 🙂 You often see those looks in fashion magazines and Ißm really happy that it can be recreated in plus size as well!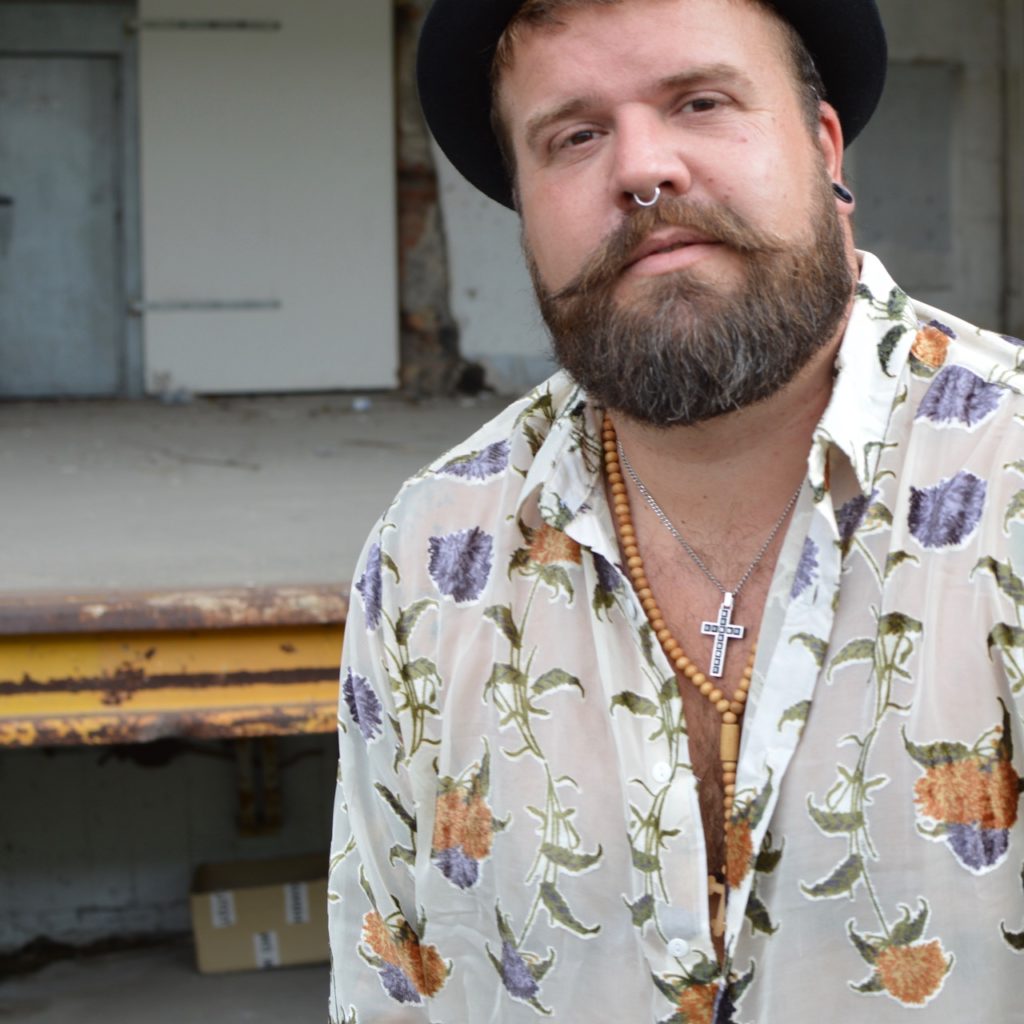 What you don't see that well on the pictures is the slight transparency of the shirt – a great twist and an amazing look. Also feels great in summer as well cause its airy!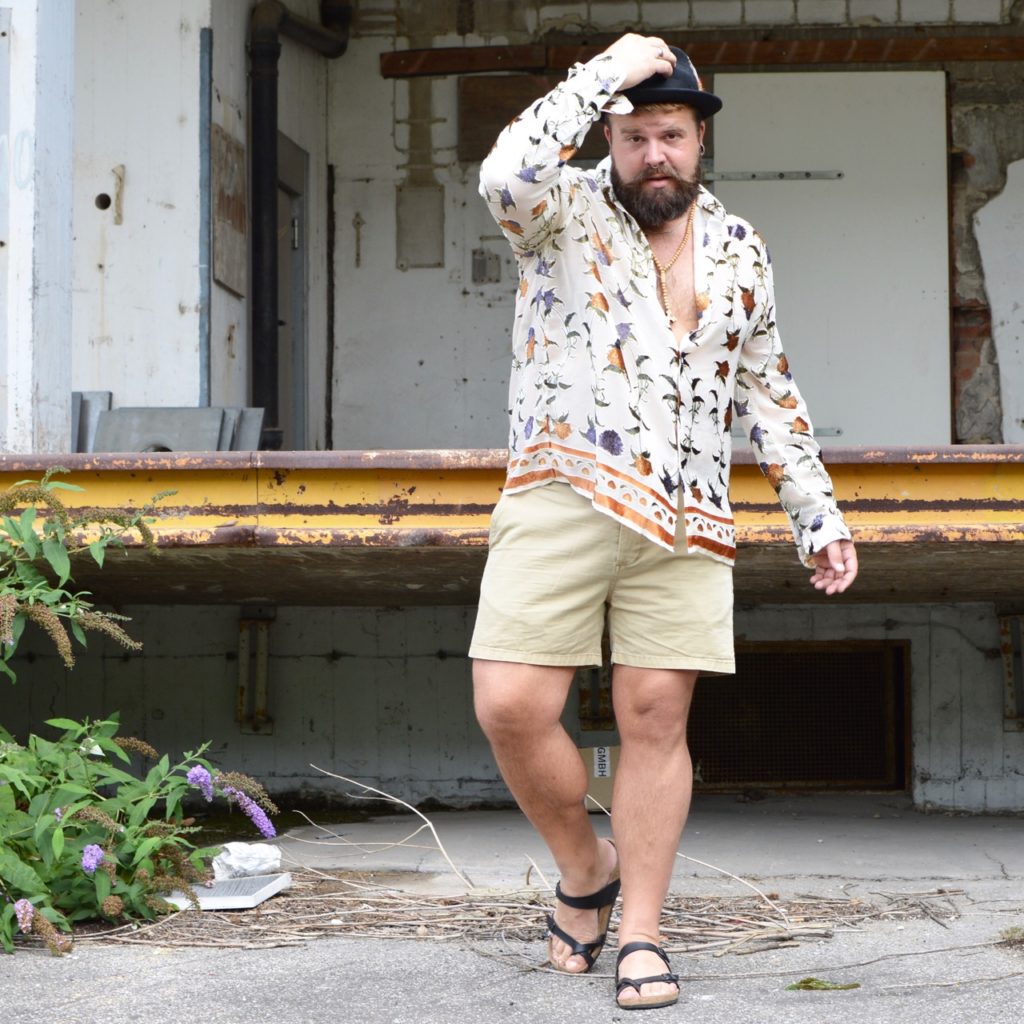 As already mentioned I am so happy that the plus size fashion industry is growing and that its not hard as it has been 10 or even 5 years ago to get cool and trendy clothes in big sizes.
It´s really a shame that I´m not visiting a bigger festival anymore this summer, cause this outfit would be just perfect for that – but there are some outdoor beach club parties on my schedule where this look will work as good as on a festival ground!
I´m looking forward to dance in this outfit cause it already made me feel like dancing when I did the shooting for this post. 🙂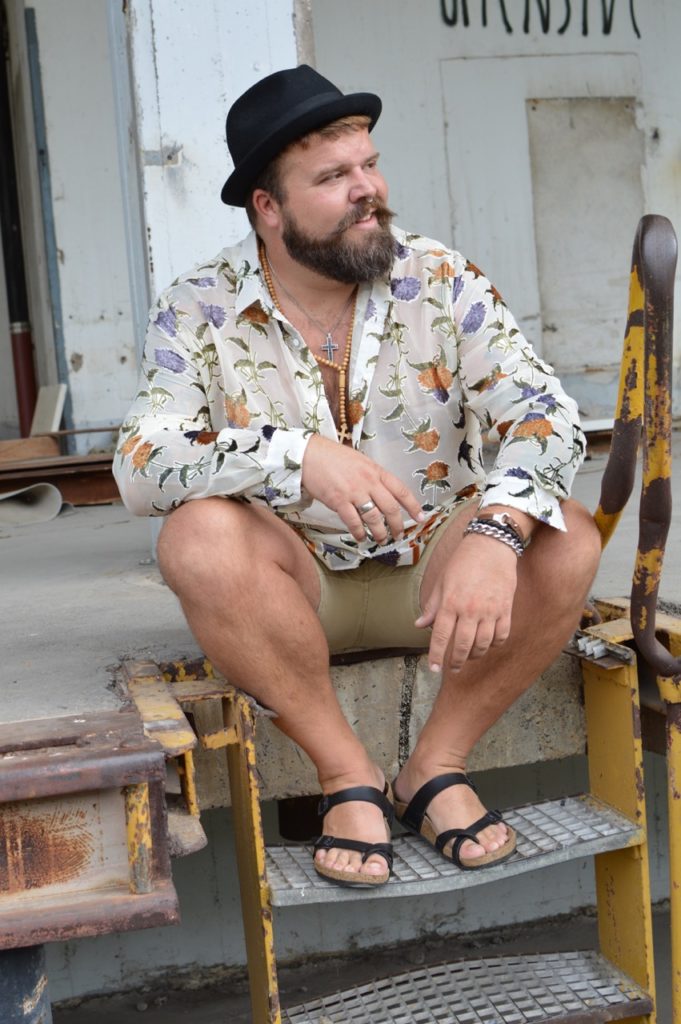 A thing you don't see often on me are the bracelets and wristbands – I´m not the jewelry guy but it works quite well on this look, so I wear nearly everything I have 🙂
Accept your Extra-Inches – love yourself!
Shopping-Links:
Shirt* with floral print by ASOS PLUS (size 3XL) – via ASOS (shop now…)
Please see my size guide for comparing your measurements with the provided sizes I wore the clothes for this blogposting.
Follow me!
*tagged articles have been provided by the named brands or shops for this blog posting