Sometimes everything comes together in the end… may sound a bit poetic and not like the description of an outfit… but here ist the story 🙂 :
Last year in winter I bought that – in my point of view – super cool sweater. I just loooooove that bright orange and the print (noir is french for black). Every time, really EVERY TIME I wear it I think "orange is the new black" even if I never saw the series!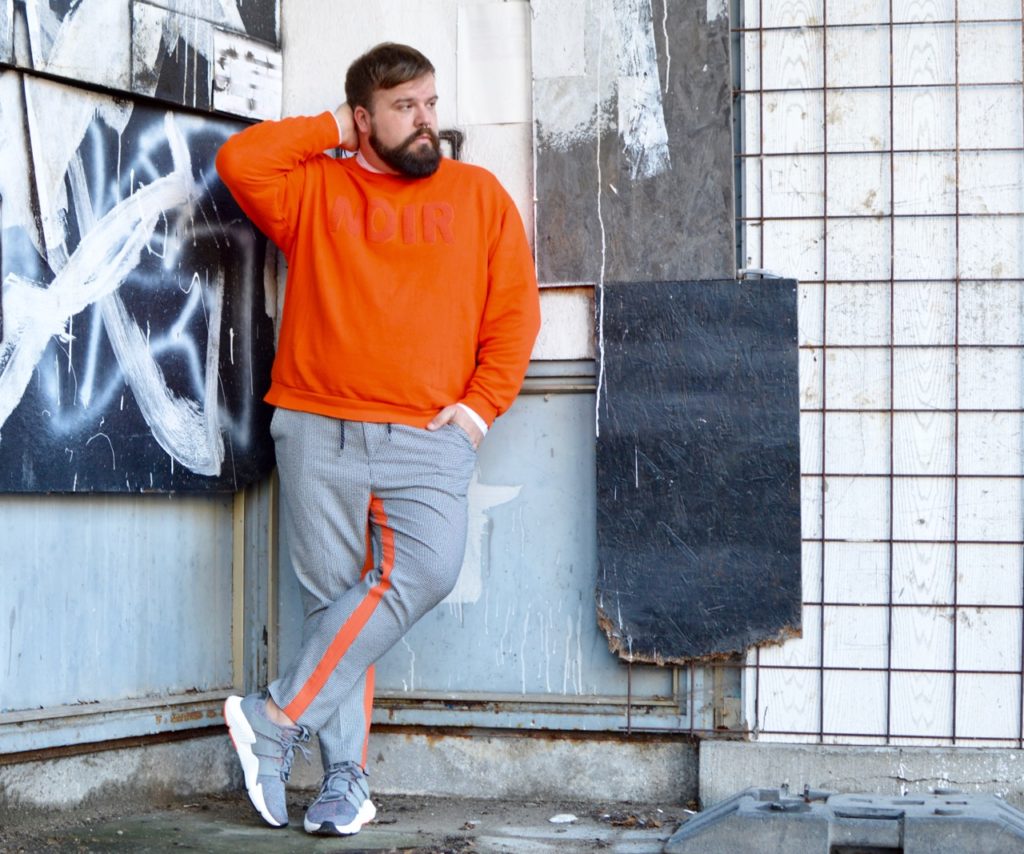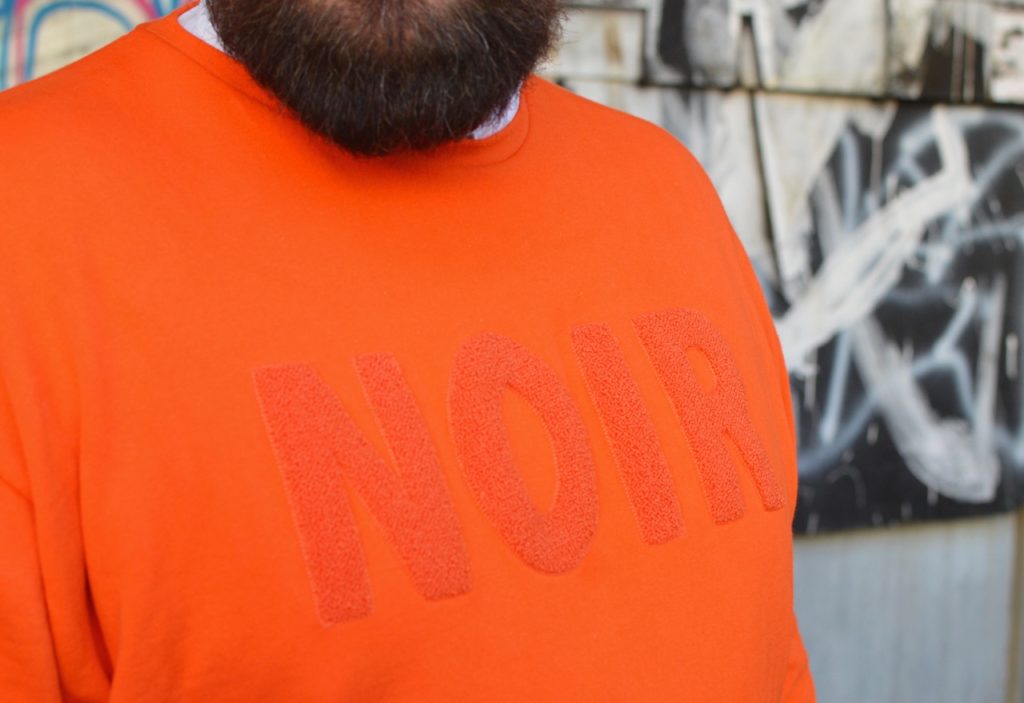 I have some pairs of shoes that match the orange perfectly – either its the shoelaces, the logo or complete parts of the shoe that have a bright orange as well… so I combined different pairs of shoes and a regular pair of jeans. Nice and sporty look so far…
When I did online shopping the last time at ASOS (my favorite hobby) I found those pants and fell in love! And immediately thought: thats THE perfect match for the oversized orange sweater! The pants are not from the plus size collection, but they are available until 38 inch which works fine for me most times.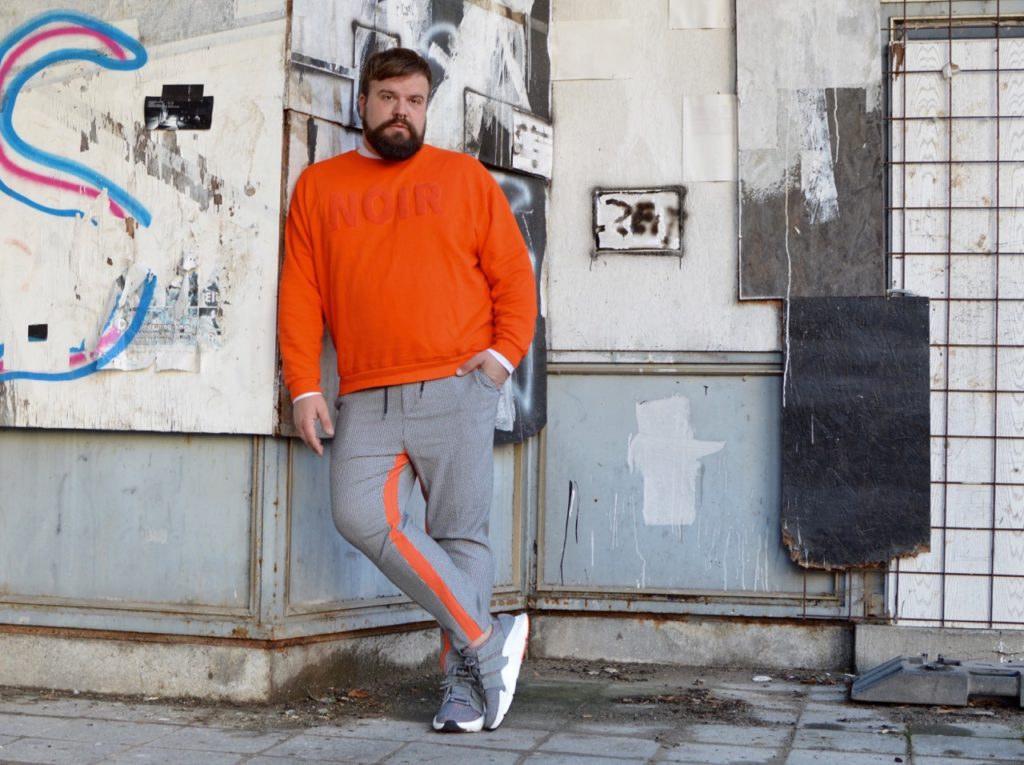 When I´ve been in Berlin for Fashion Week I found the Adidas Propheres (my favorite pair of sneakers at the moment) and the match both – pants and sweater – just like they were meant for each other! A great coincidence and a match made in fashion heaven! 🙂 I´m over dramatizing… But I really love the fact that perfect outfits don´t need to be shopped all at once… sometimes you find the pieces after a while.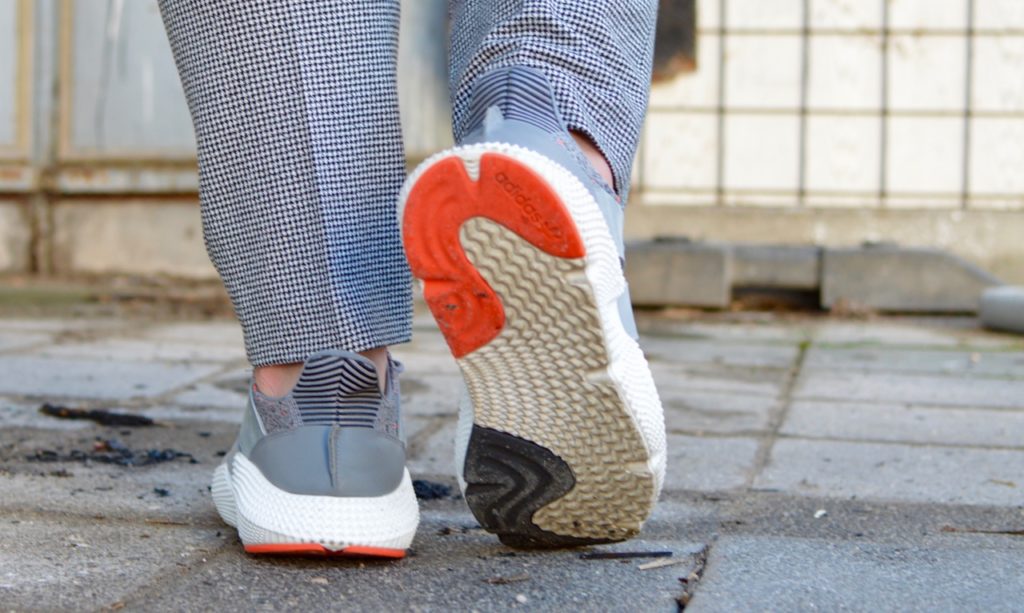 When I bought the pants this shirt also jumped into my shopping cart – also a great to pair with the pants. Sporty looks and athleisure styles are trending right now and will be on trend this spring/summer season.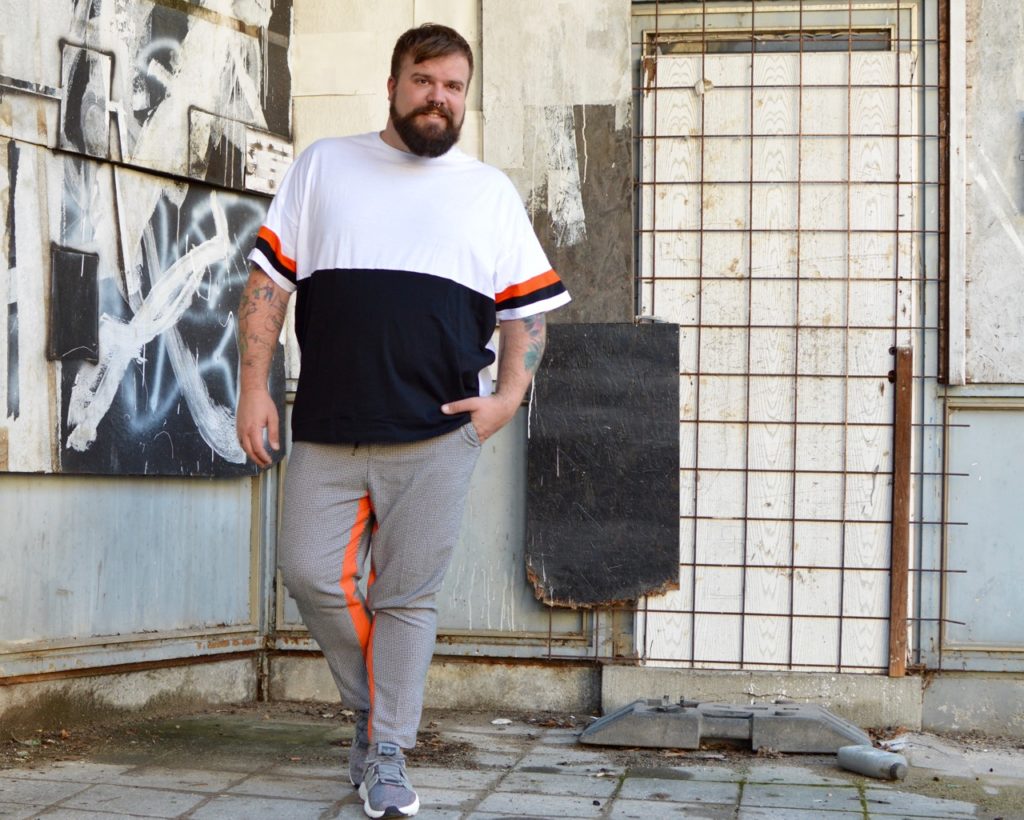 So this outfit was not planned to be a plus size fashion post for my blog… bt when I wore it the first time all together I thought that I need to share that experience and give you my all time favorite shopping tip once again: always have in mind what you have in your wardrobe and look for new things to combine with your favorite pieces!
Accept your Extra-Inches – love yourself!
Shopping-Links:
Oversized sweatshirt by ASOS (size XXL) – sold out – here you´ll find alternatives in orange
pants by ASOS (size 38/32) – via ASOS (shop now…)
Oversized t-shirt by ASOS (size XXL) – via ASOS (shop now…)
Please see my size guide for comparing your measurements with the provided sizes I wore the clothes for this blogposting.
Follow me! INSTAGRAM & FACEBOOK