Did you know that H&M is doing so called "Extended Sizes" since a while? No? Me neither! I just stepped over it a few weeks ago by coincidence! When I got that right, they produce a large part of their collection up to XXL – instead of only XL, but they sell the extended sizes only online and not in their stores.
I often stroll through H&M, because I am lucky enough that sometimes their XL fits me – depending on the pattern and the design. But most times XL is way to small.
A while ago, I saw that burgundy red bomber jacket in the store and tried it on – it did not fit in XL, so I was happy when I saw that its available in the extended size XXL. I ordered it and it fits perfectly!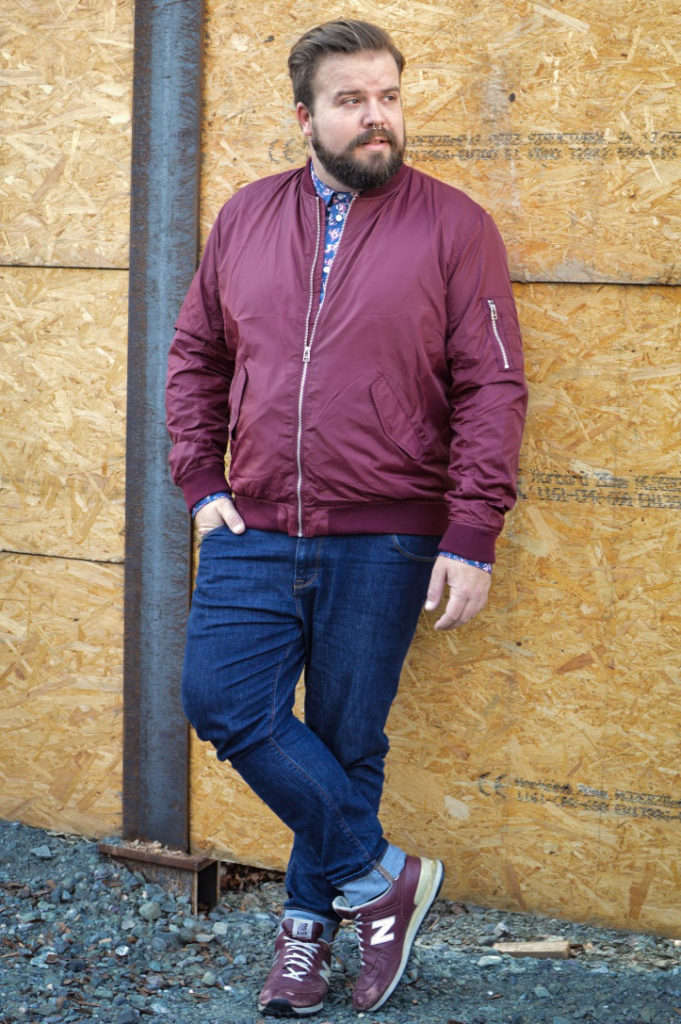 I have ordered two shirts from the extended collection, but they both did not fit in XXL, so I chose a shirt I already had to pair it with the ne bomber jacket.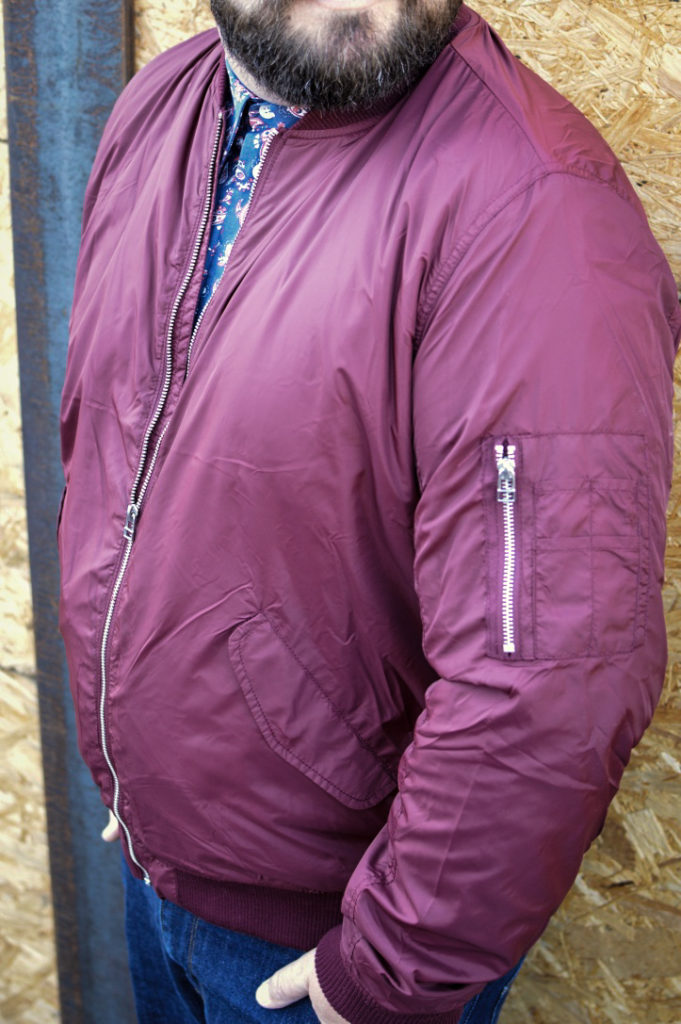 I really was a bit disappointed, that the shirts did not fit, because H&M always has nice shirts in cool styles, but at least the jacket was fitting. So if you are about the same size I am (see my size guide for that), you should give H&M Extended Sizes a try. If you are much bigger, it will not really work.
For me, the extended sizes are not really a plus size collection from H&M, but it´s a step in the right direction! To offer more and more affordable and stylish clothes for men in bigger sizes!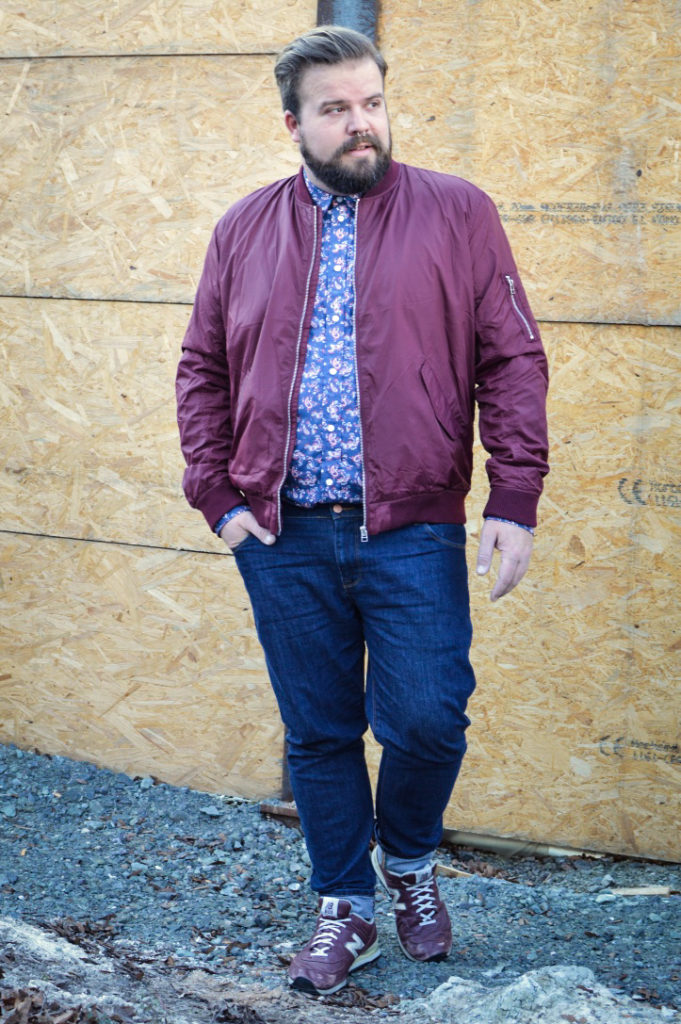 In the next weeks, I will order some more of the XXL collection, as I want to check out, how the pattern will be for t-shirts and jumpers, because I think that they will fit, like the jacket does.
You can find the complete "Extended Sizes" for men here:
Accept your Extra-Inches – love yourself!
Shopping-Links:
Bomber jacket from L.O.G.G. (size XXL) – via H&M (get it here…)
Please se my size guide for comparing your measurements with the provided sizes I wore the clothes in this blogposting.
Follow me! INSTAGRAM & FACEBOOK