About three weeks ago I have received an invitation via email that literally made me freak out! ASOS invited me to join a dinner including a showcase to get to know their brand new mens plus and tall collection. To be sure I said yes to that!
The dinner took place last Thursday and I´ve been flown in to be at my hotel just in time to have a little rest there before I´ve met the other influencers, bloggers and stylists that have been invited from all over Europe. They came form the Netherlands, Denmark, Spain, France and Italy – an international crowd that totally fitted into that cool hotel we´ve been invited to. It was the ACE Hotel in Shoreditch. A stylish place, full of trendy people – some just relaxing there, others working at open work spaces that are provided there. A stylish hipster heaven (or hell if you don´t like that). 🙂 I really like the concept of that – cause of that it´s not only a place to sleep but a place to be and to feel good.
When we all gathered we were brought to the ASOS headquarters – the holy grounds as I call them. Already from the outside it´s an impressing impression you get! The building – which has been a former cigarette factory – nowadays looks like an ancient egyptian temple!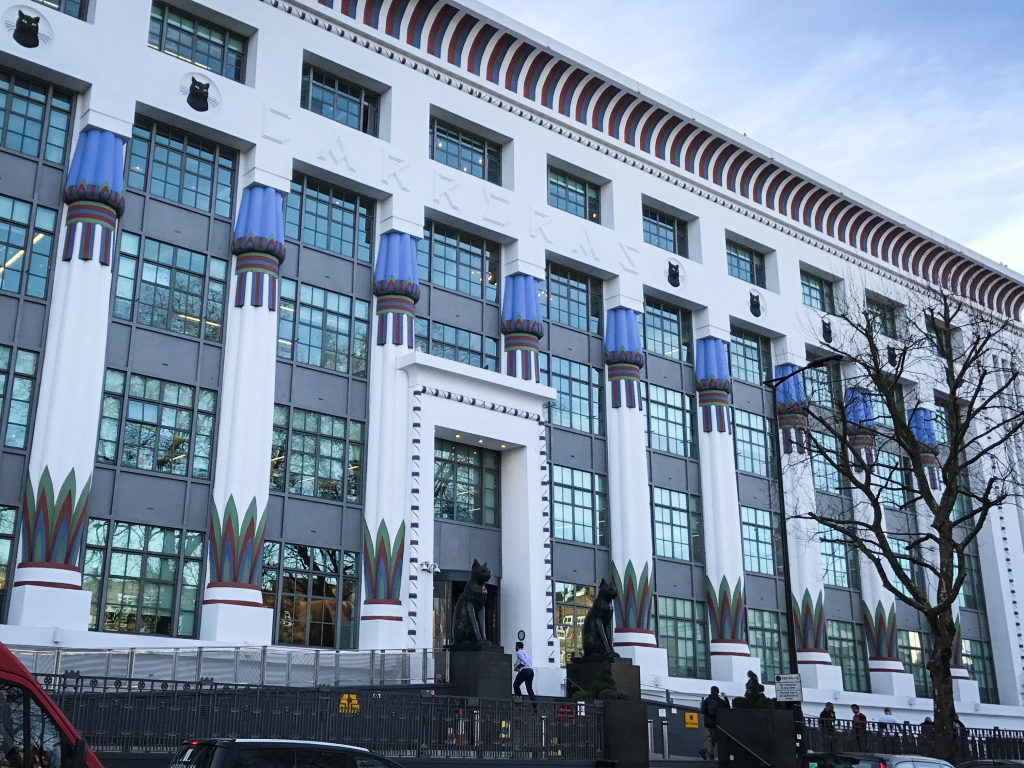 What looks damned cool and impressing from the outside gets even more cool and impressing from the inside! It´s like a beehive filled with uber stylish people buzzing around.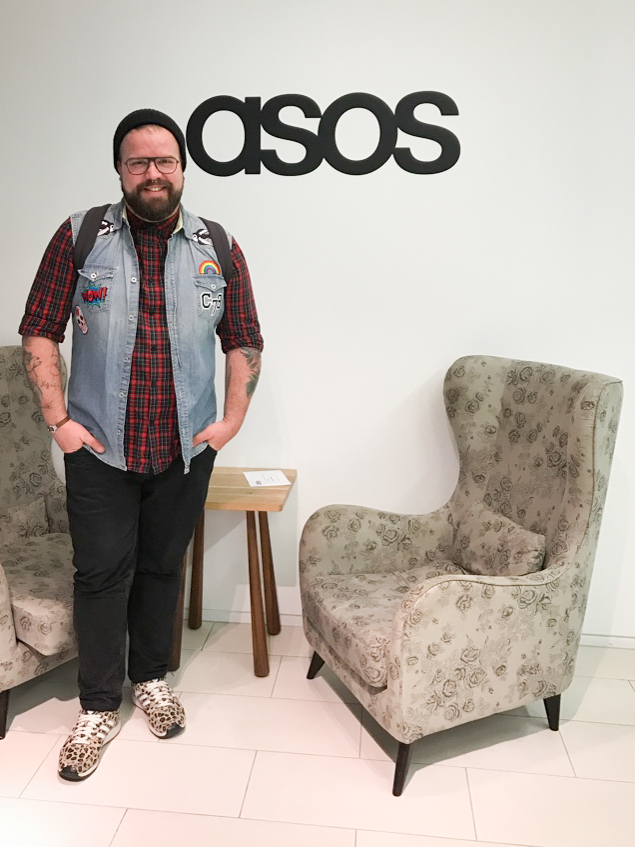 we had a tour all around the building and the different departments located there… from design to photo studios and model booking – all under one roof. It was so impressed that I felt like a little kid seeing a toy store for the first time. I actually was so impressed and smiling stupidly all the time, that I forgot to take more pictures inside!
After that amazing tour through the sacred grounds we went back to hotel, changed, had a quick drink at the bar and left for a short walk to the dinners locations. The dinner took place at the Trashed restaurant – as you can imagine a cool locations as well! A great place which you should try to visit when you are in London. And it was not only the location itself – the food was amazing!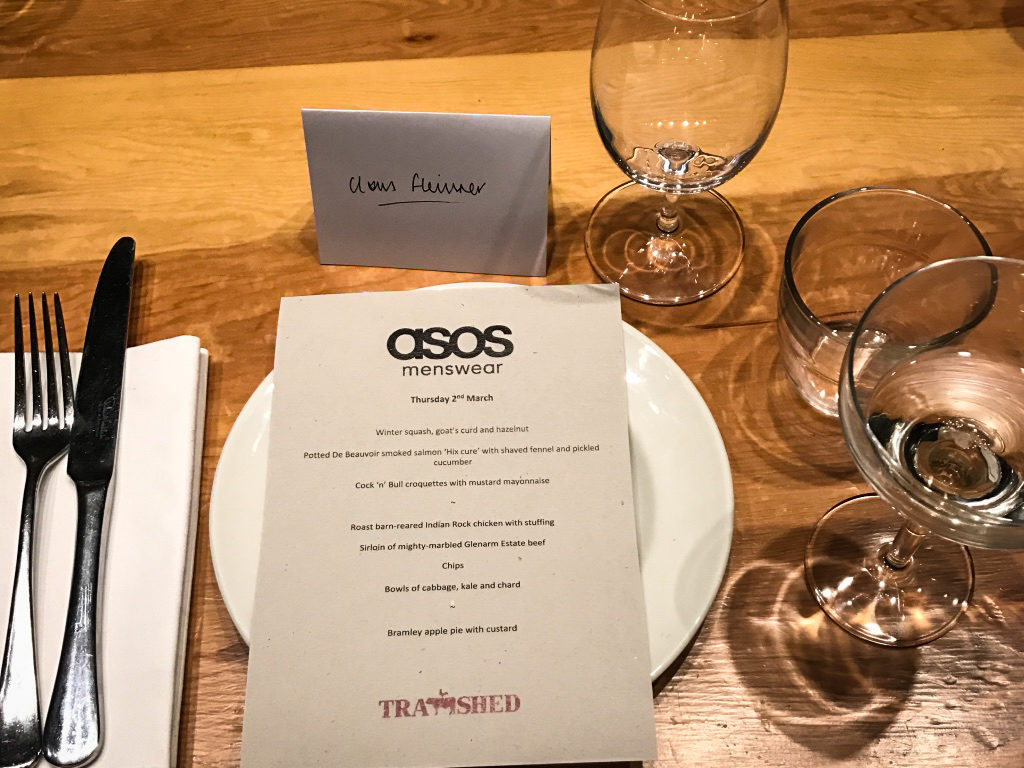 ASOS Models, designers and pr team joined us for the dinner as well – it´s been an amazing mix of people and really very interesting things to talk about! The guys in the middle of the following picture are the first plus models ASOS had in the shop for he plus collection, its been great to meet them in person, is they already seemed familiar to me from their pictures in the shop. I had a little fan boy moment and felt like a model novice meeting Heidi or Naomi for the first time! 🙂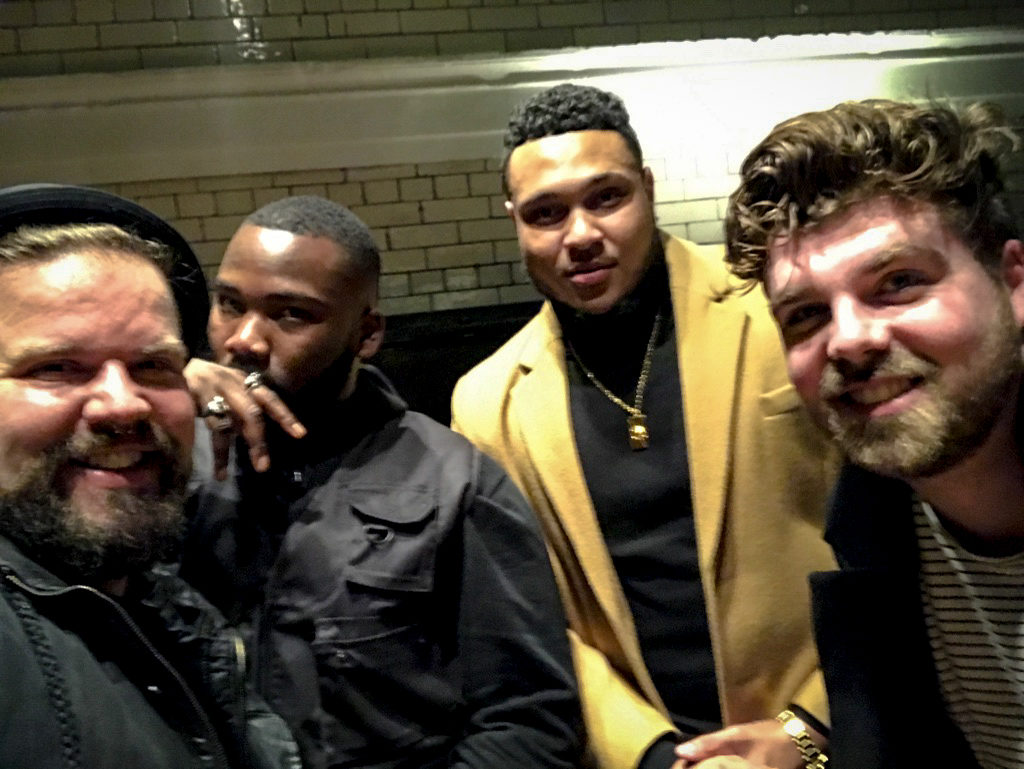 We had been placed on a gallery overlooking the whole restaurant, where also some hayracks had been placed – armed with items of the plus and tall collection we looked through and tried on some of them. You can see a cool example of how good the same piece works on different kinds of body types when they are created to fit that distinctive features each size (either tall or plus) has.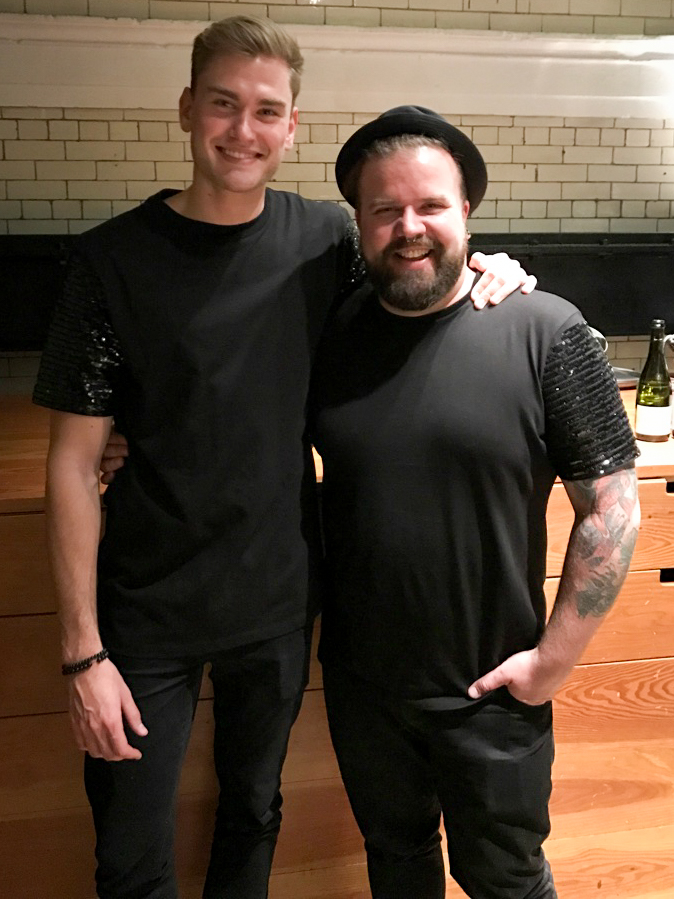 The next morning I met with AJ – who is listed at the same model agency like me – to go back to the ASOS HQ to meet with one of the model bookers. I really have been nervous, as I did not know what will happen, cause usually I get a direct booking and really never have been to a go see or a casting before! We met the booker, had a little talk and then test shots were taken in provided ASOS outfits, after that quick shooting our measurements were taken and that´s been it. Modeling for ASOS PLUS would be a dream come true, but I guess I might be too old… cause moste of the models there are in their early twenties… so let´s see what will happen – keep your fingers crossed for me!
After the meeting AJ left back home to the Netherlands – as I had decided to spend the whole weekend in London I now had some time off. As Camden Market is close to the HQ, I walked there and did some shopping – bought a new pair of Doc Martens you surely will see in the next postings. 🙂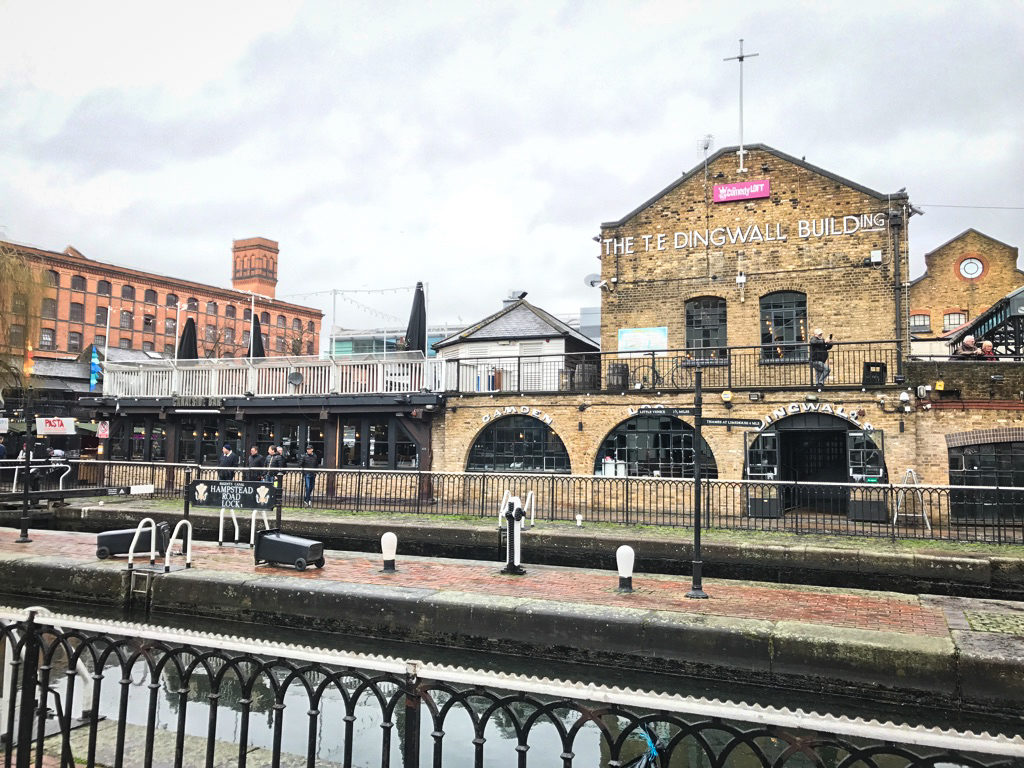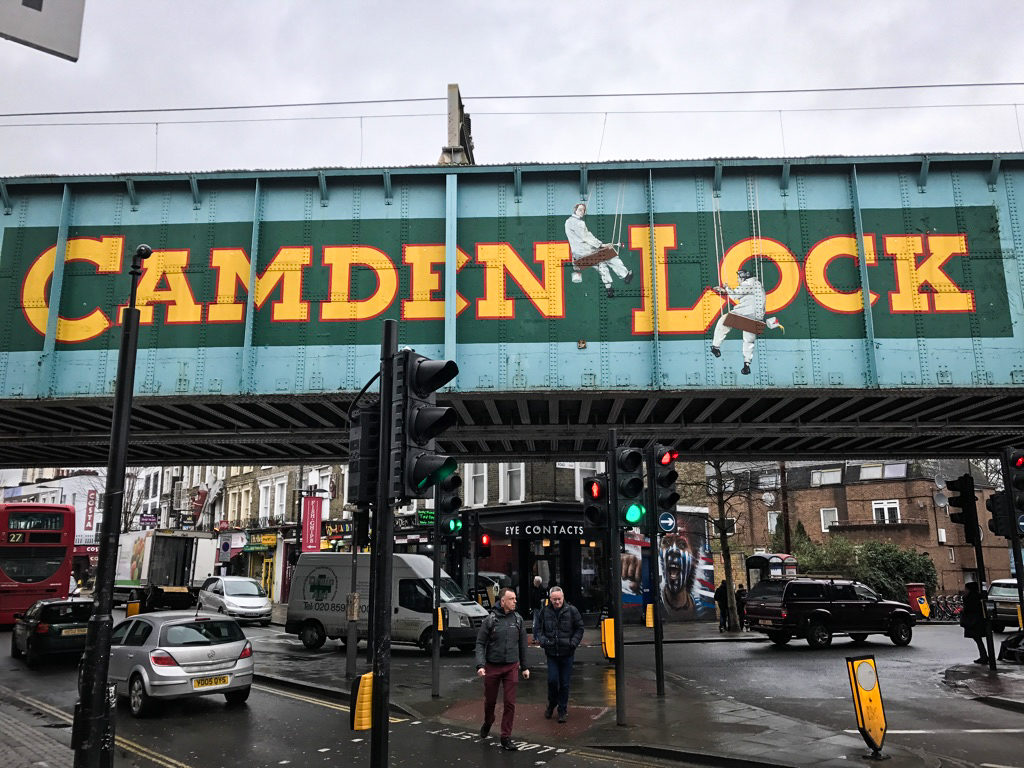 After I met with the friend I was staying for the rest of the weekend, we both went for some shopping gain, but this time at Brixton Village – a cool place when it comes to shopping and street food!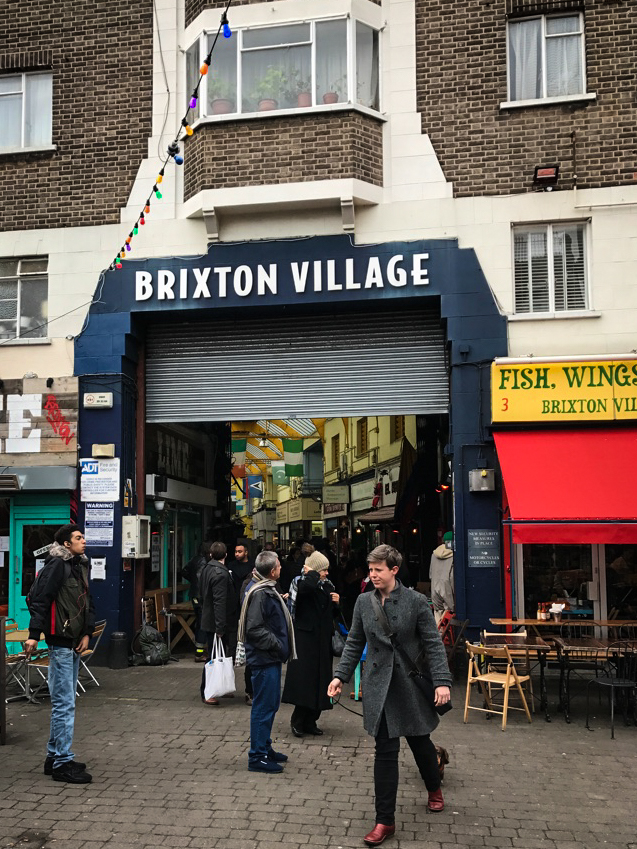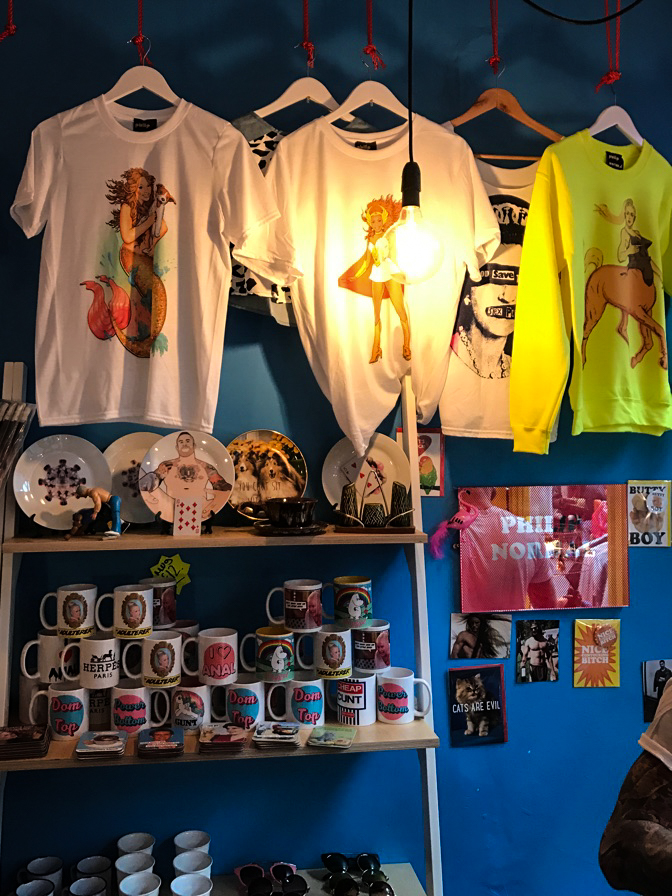 After all these amazing experiences and impressions I really was tried – but in the evening we at least went for some drinks in Soho.
As I´ve been to London a few times before, I wasn't into doing sightseeing but wanted to shoot the new outfits I got for the next postings. We invited to choose three items from the ASOS PLUS collection beforehand and have been given them as a present at the dinner! Thanks for that!!! 🙂 I really wanted to shoot them in London and not at home – so that was the program for Saturday. Lucky me the friend who I was staying with was fine with spending the Saturday like that 🙂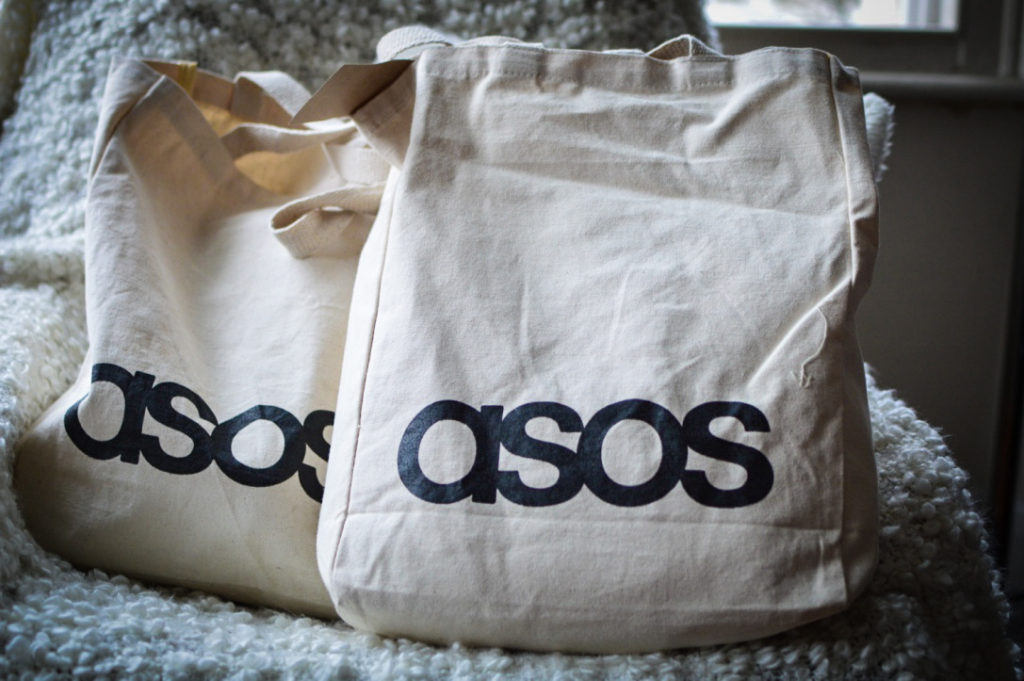 My Bads contained a jeans shirt with back print, a long fit shirt with rose patches and a suede bomber jacket.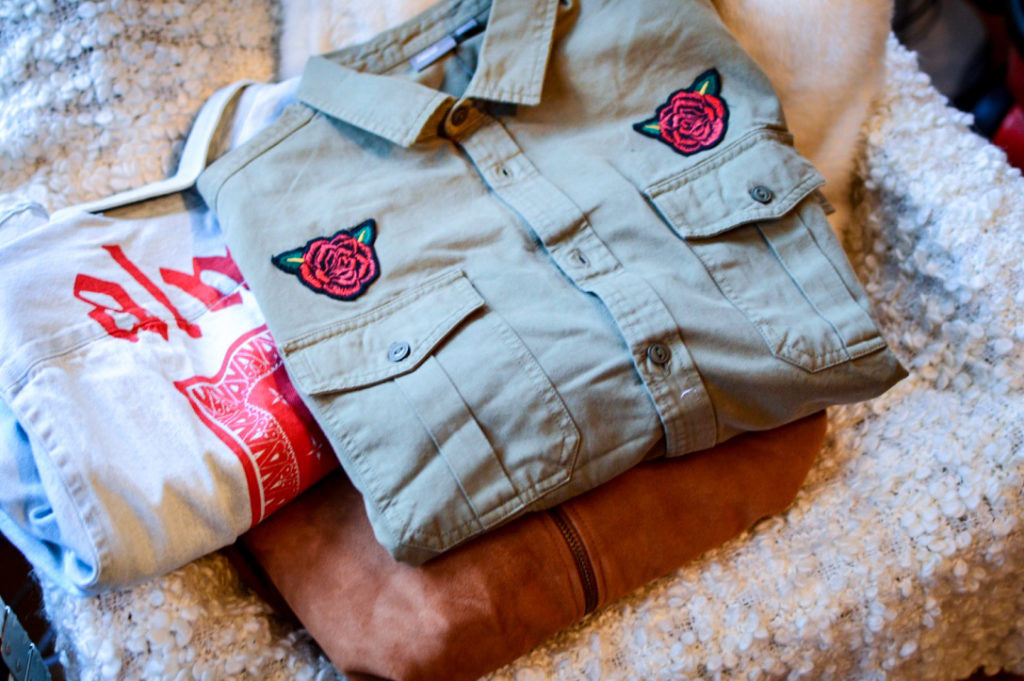 I will show these outfits in the next posts, but here is a little sneak preview to them: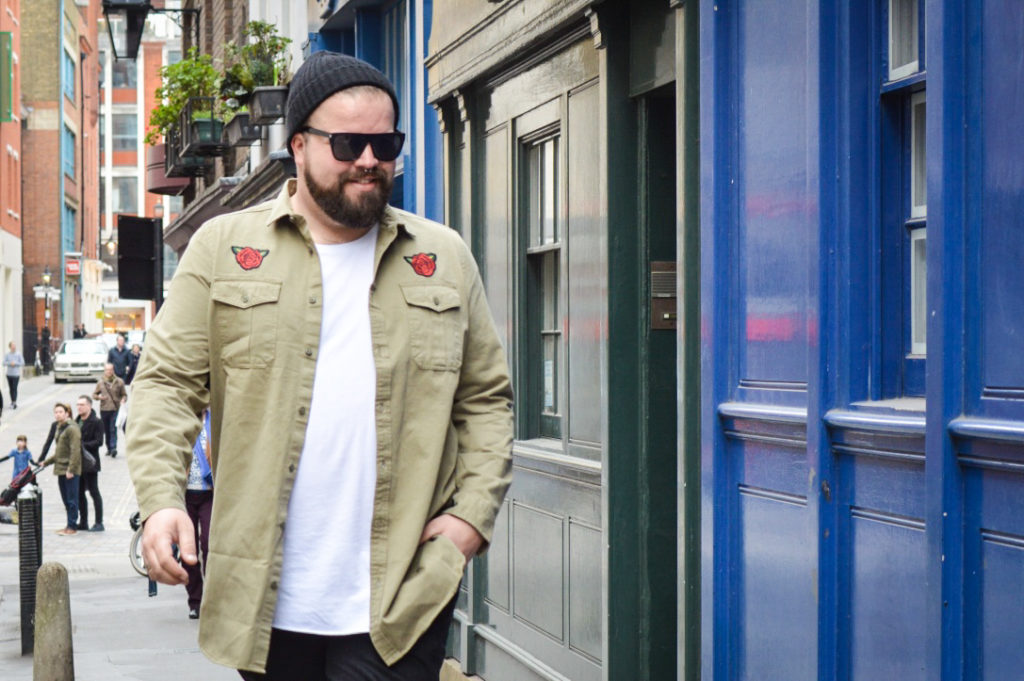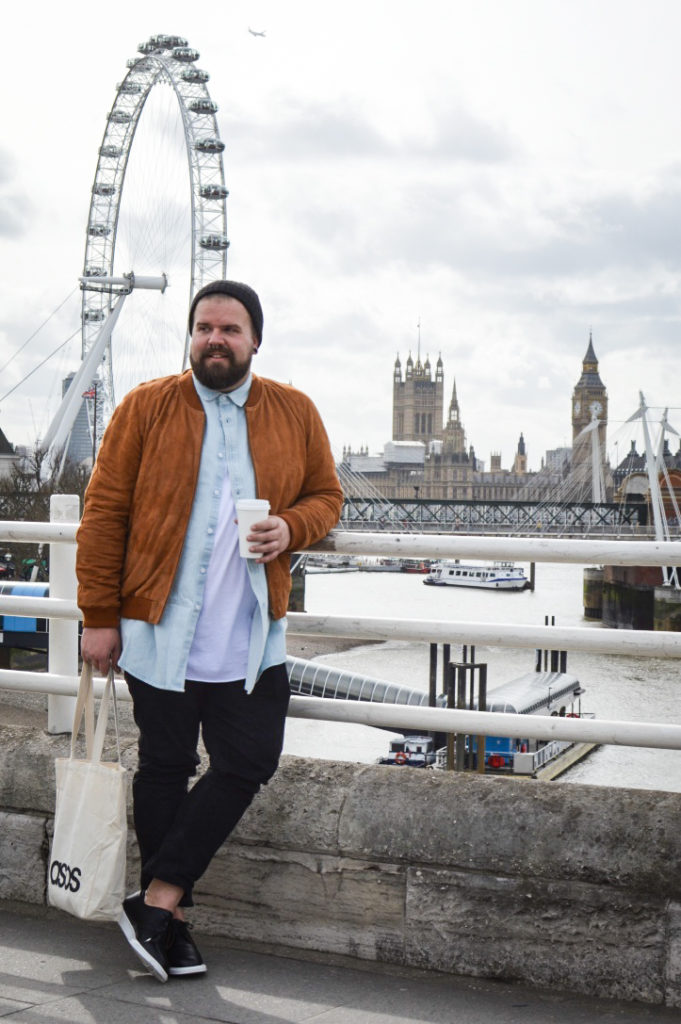 Whilst doing the shooting, we kind of did a bit of sightseeing as well, like London Eye and Big Ben or Sommerset House (where London Fashion Week tales place).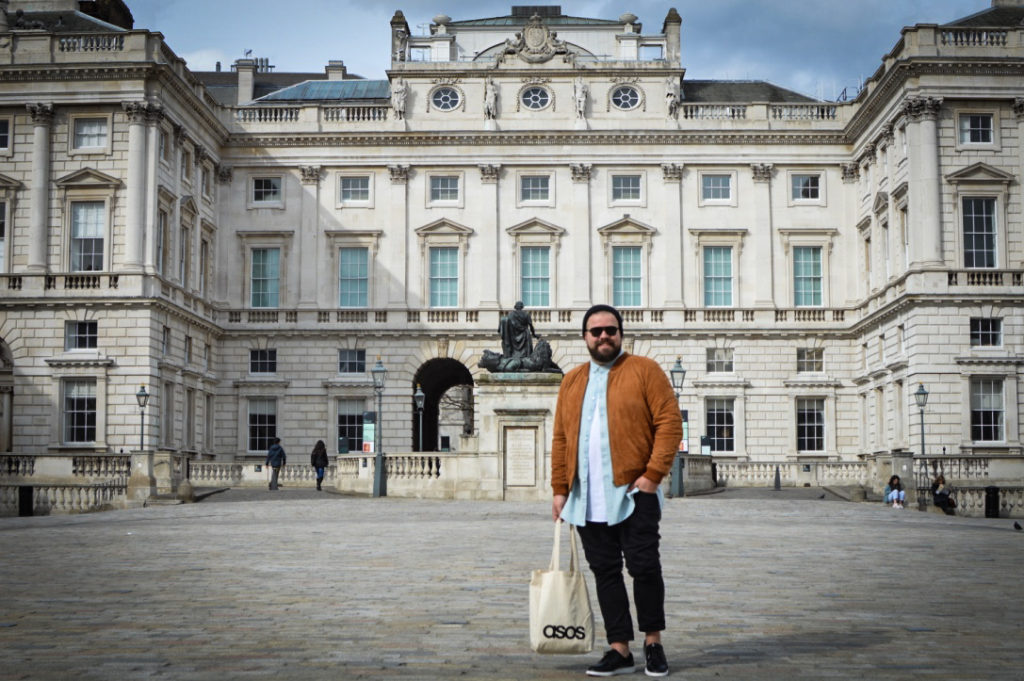 Ans of course I had to take one of those stupid, typical touristy pictures pretending to use one of the nice old red public phones. 🙂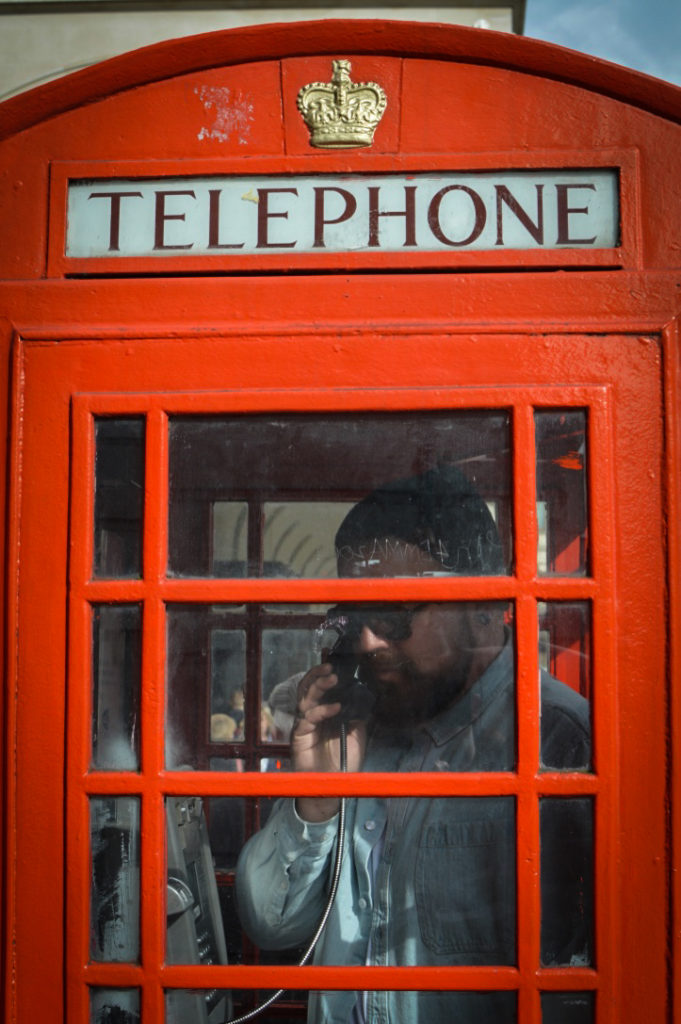 It´s been some amazing days! Always great to meet people who are into fashion and have the same interest like you have. And it really was special to see how a global company like ASOS is run! That impressed me. I´m really glad that they have started their plus and tall collection – as I think that it is important to treat all sizes equally. we talked about that a lot during the days and – even if I may tell more – you can look forward to what will come up! ASOS is one of – if not THE – trailblazer for fashionable and young male plus size clothing and maybe other soon will follow.
Accept your Extra-Inches – love yourself!
Follow me! INSTAGRAM & FACEBOOK
p.s.: You can find the complete collections here: ASOS PLUS – ASOS TALL make sure you check the latest items frequently, cause they are sold out quite fast – which will change…