What about your new years resolutions? Did everything you´ve intended to do? For example going to the gym more often? I wanted to do that, but did´t make it until now.
Last spring I did some sports… went to the gym at least once a month (not often, but kind of constant anyhow). During summer I took my bike for commuting to work, but since autumn I do nothing. NOTHING! And I can feel the consequences of that – overtime I need to take longer stairways, for example at the subway station when the escalator is broken. I do not have any condition anymore. Plus the facts that I smoke and that i´m not 20 years old anymore do the rest.
I am working frequently with bonprix – most times I just pic an outfit, that I like and introduce it here – sometimes they ask me if I can do a posting on a special topic, like this time. when I heard the that the topic would be sport wear or rather active wear I had two thoughts in mind:
sports wear – me? Really?
sports wear – ok, I will use those clothes and this posting as a kind of self motivation to finally do some sports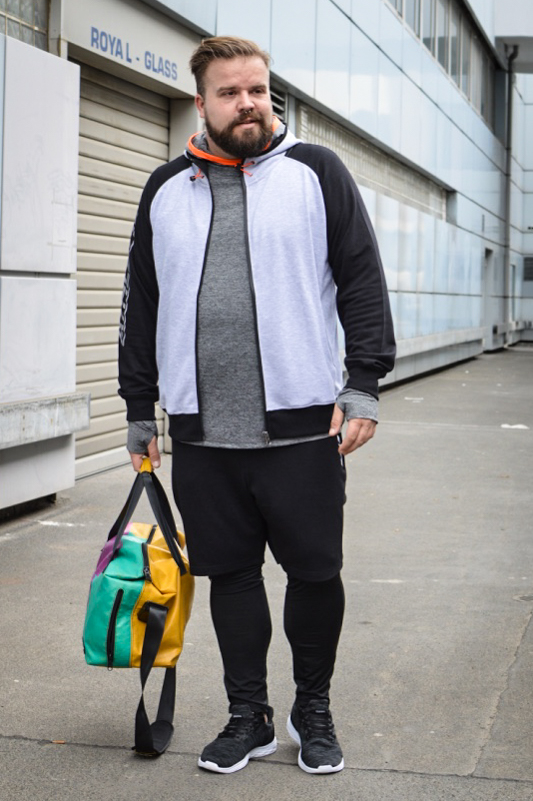 I always want to have an outfit that suits the situation. Thats just normal if you think about business outfits or something to wear at a party or any other occasion – so it´s the same with an outfit for the gym. I do not have to have the most fancy sports brands with the latest in textile technology, but it is really more comfortable to have light weight and fast drying active wear. Regular T-shirts often scratch the skin and they get soaking wet because of the sweat. If I do sports I want to feel kind of comfortable at least.
I chose five items from the active wear collection: T-shirt,  long sleeve with hood, jogging pants, sweat bermudas, zip hoodie and to combine with all that some ultra light sneakers. So those items will be a few complete outfits for a lot of workouts!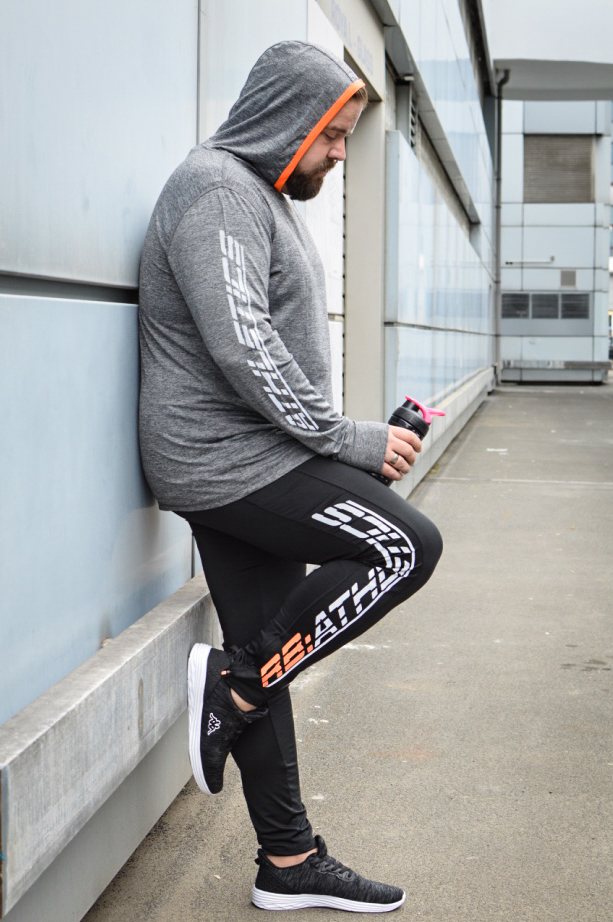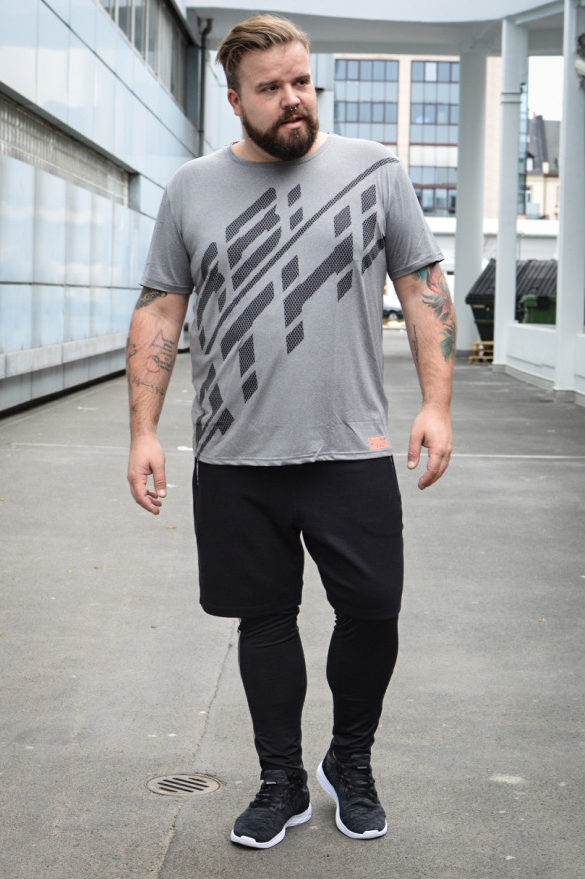 The things you see in this posting are all made for running. I hate running! Tried it and did´t like it. My legs hurt and I never came to the point where I get this "free mind" feeling some people are talking about. I´m not made for running. I go to the gym, do some warm up on a cross trainer and as I don't like to work with machine or bar-bells, I do my exercises with TRX straps. Thats really effective! And for that, those active wear pieces are just as perfect as they are for running.
But for this posting I at least wanted it to look like I use the stuff for what it´s made for – and hey: I think it nearly looks professional! 🙂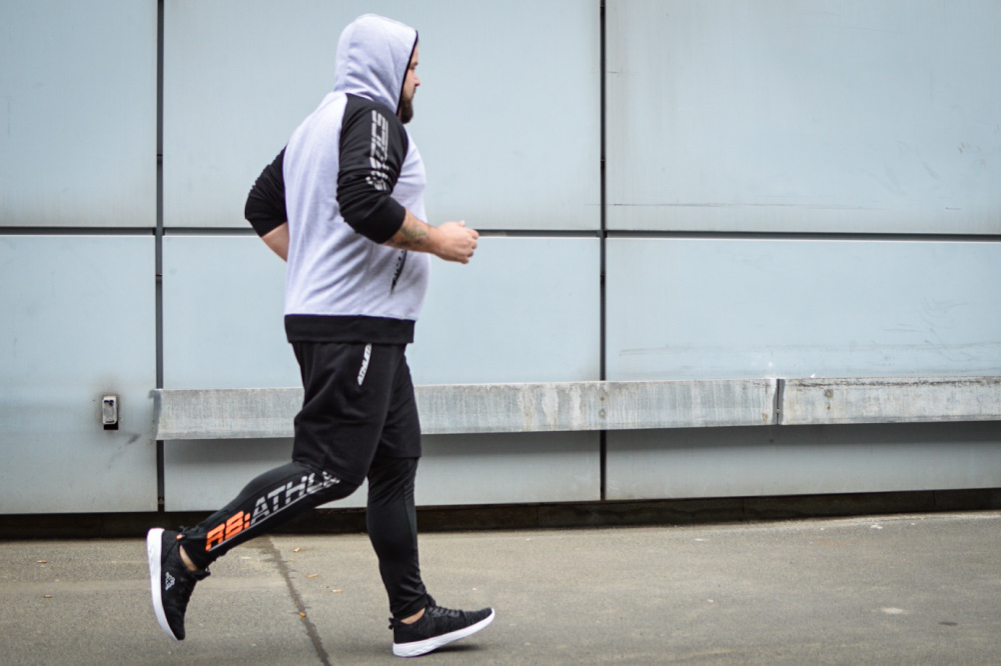 But honestly, I really feel that I miss some excesses the last months and I need to integrate sports into my daily grind. I do not want to loose weight, but to keep the shape and make me a bit stronger and healthier and want to gain some condition.
After telling you a bit about the sports I want to do, back to the clothes: Everything is really light weight, fast drying and nearly all pieces have reflecting details, which are ideal when you really use them for running in the dark.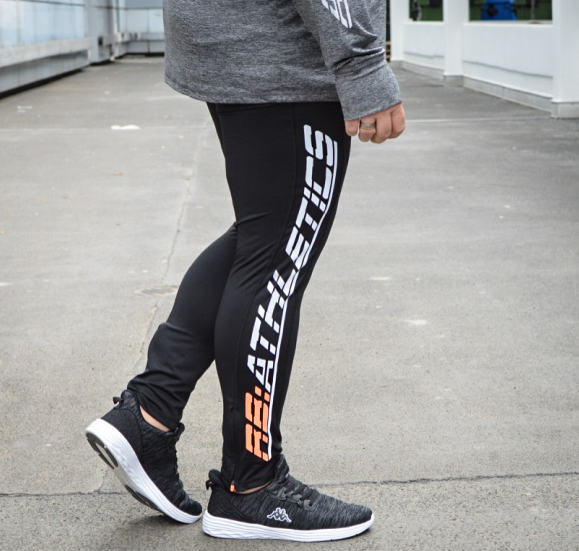 The pants have a little special feature at the back – there is a little zipper bag where you can put a key and some money. If you order the pants, better order one size smaller as you usually wear, because the ned to be tight. Mine are a bit to wide – which is ok as I use them for the gym an not for running. For that purpose they really be tight for not rubbing.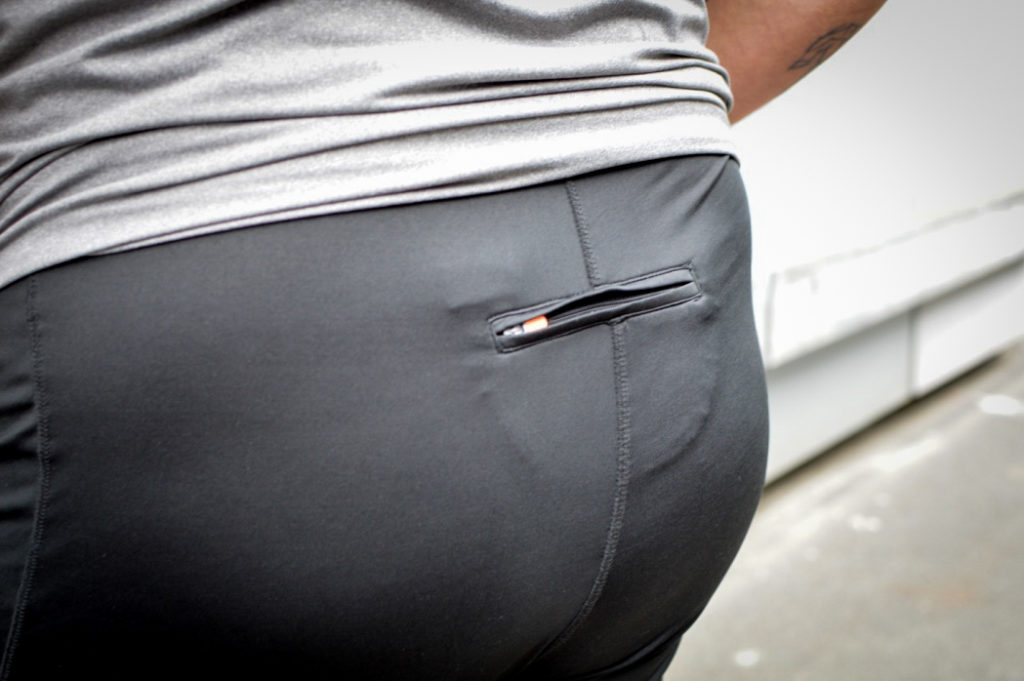 If you do not feel comfortable in your body, do something and change it. I want to be fitter, not slimmer, so I will start sports again as an approach for a more healthy life. If you don´t want to change anything you can also wear this comfy active wear for hanging around on your couch – they´re perfect for that! 🙂
Accept your Extra-Inches – love yourself!
Shopping-Links:
The Shopping links will mostly direct you to the german page of the particular shop. If the shop (and the named product is available in your country as well, your browser should automatically redirect you to your country´s page)
Please se my size guide for comparing your measurements with the provided sizes I wore the clothes in this blogposting.
Follow me! INSTAGRAM & FACEBOOK
*tagged articles have been provided by the named brands or shopsfor this blog posting