What´s a perfect summer day for you? For me it´s sleeping long, having breakfast on the balcony or at a nice cafe followed by a visit to a public pool, a beach or a park. Wherever I´ll go, it needs to be outside in the sun!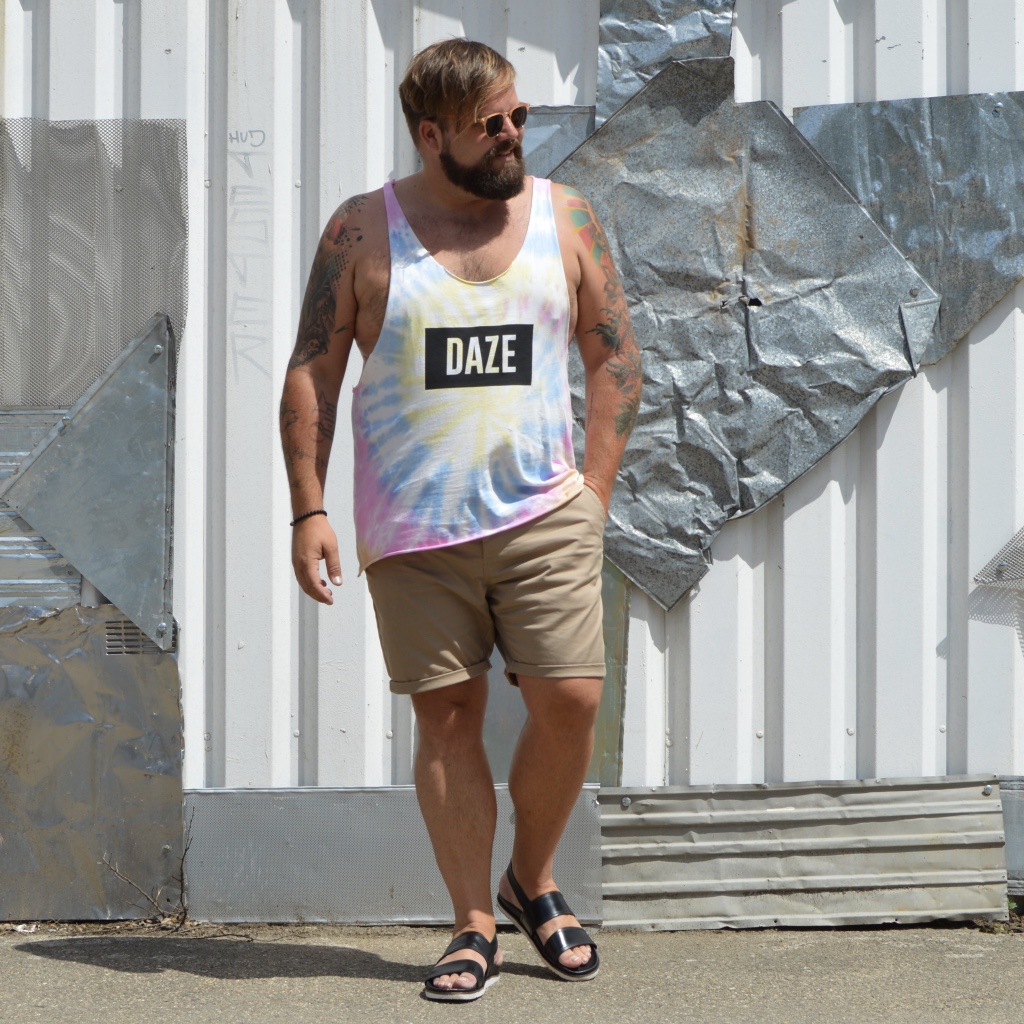 For enjoying the sun outside airy tank top is just more than enough! Reduce to the max! 🙂 There is just no need to wear more!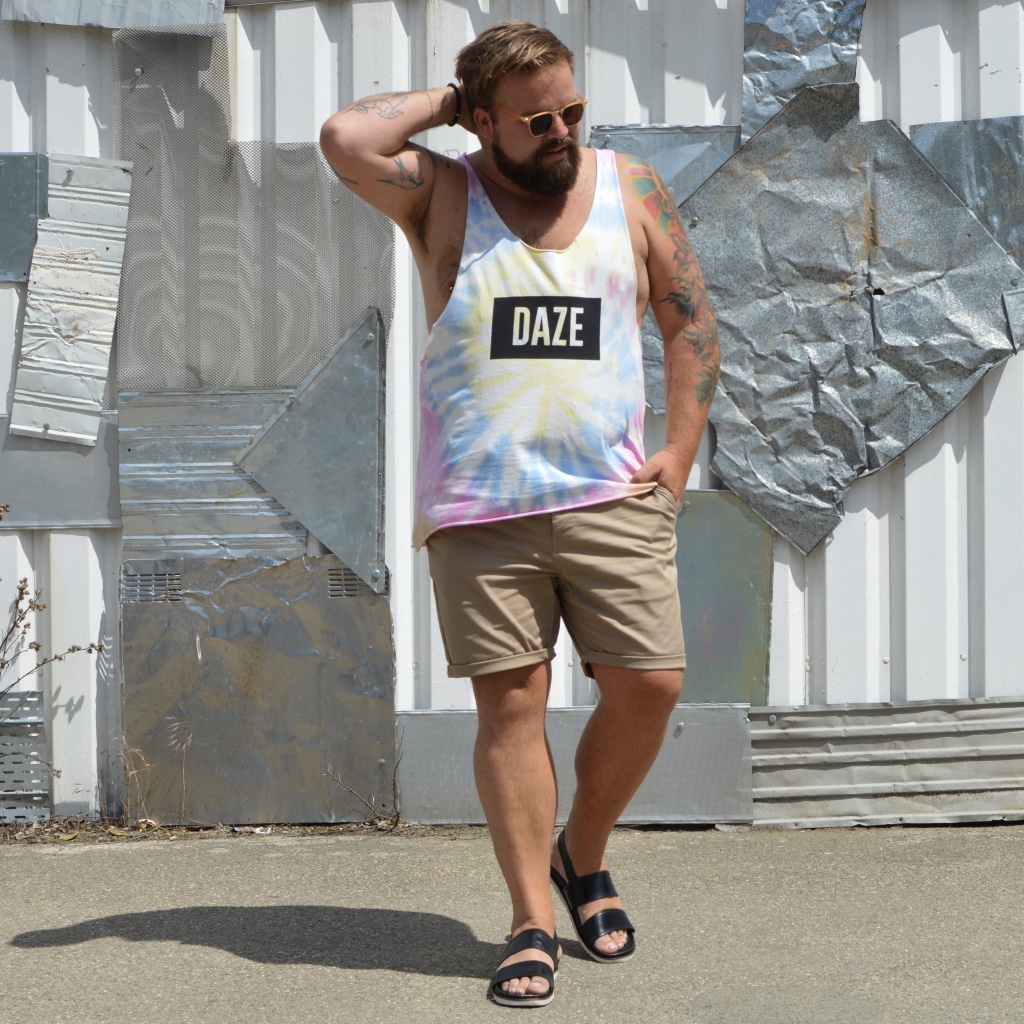 If the top is cut like that, there might be some nipple alert – but hey… it´s summer and if you love airy shirts, that might happen… 🙂 For us guys it´s not a big thing as it is for the ladies.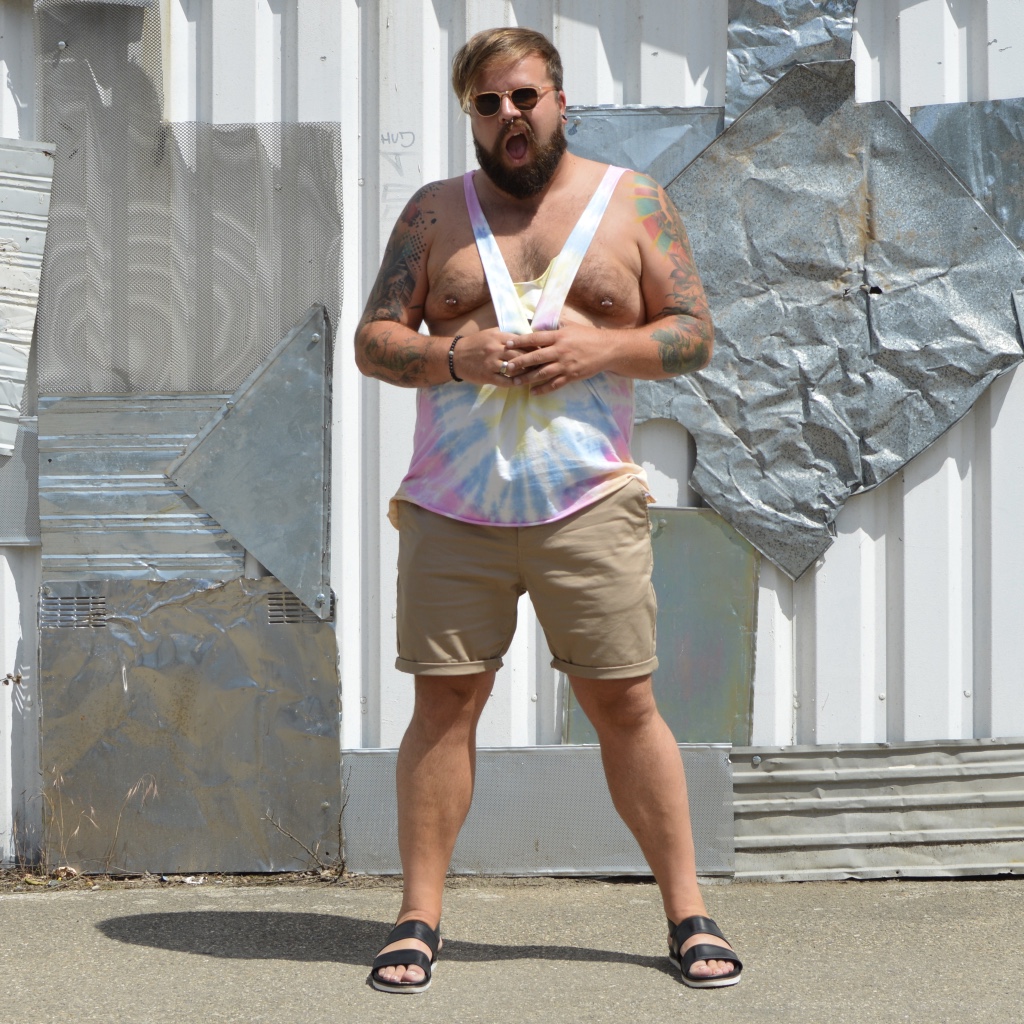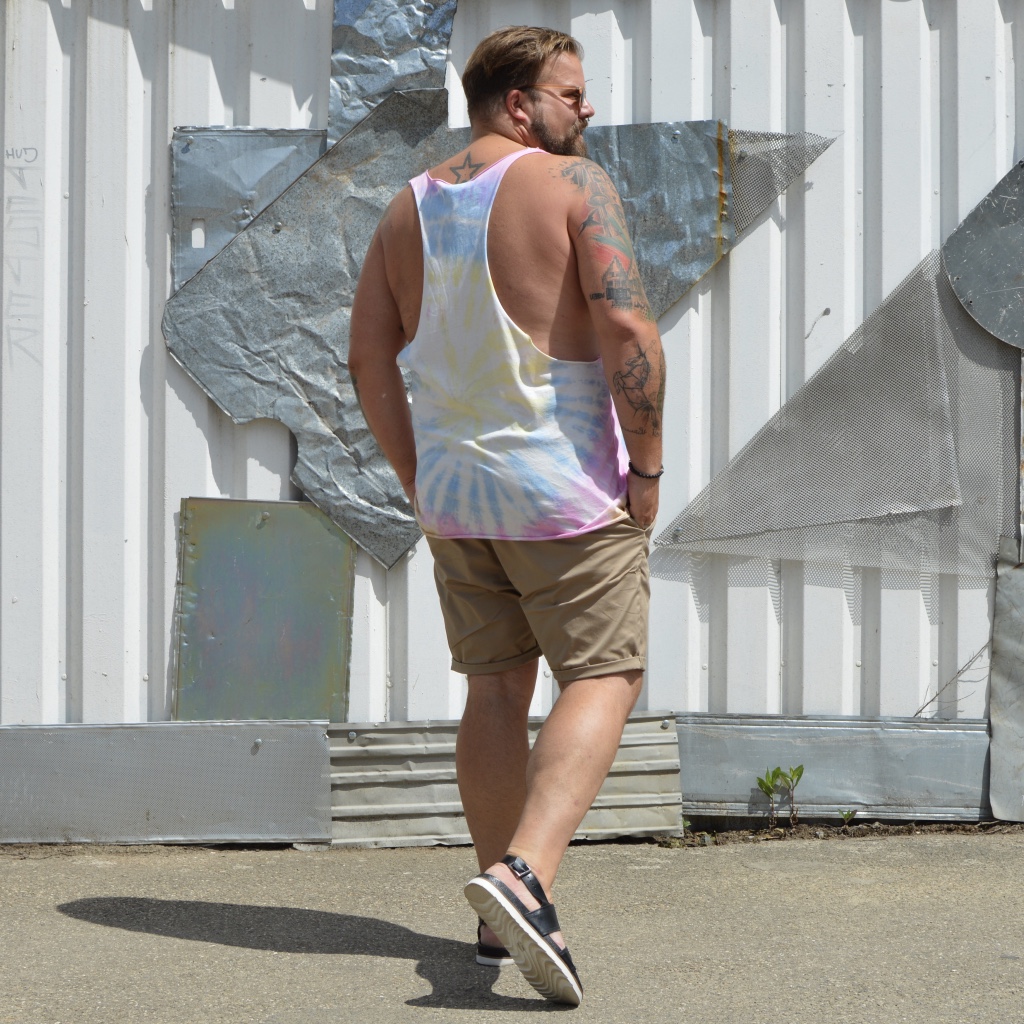 For me summer mens colorful and light clothes, freedom und fun! If you enjoy a day outside a good thing to do is to take a t-shirt or a short with you in a bag. A hat or cap might be a good idea as well, cause when you spend the day at a public pool, your hairdo might be a mess… and it´s way faste to just put on a hat than to go home and style your hair. Thats the best way to make it to a beach club or a bar direct after the things you did during the day. How that might look can be found here: A perfect summer day part 2
Accept your Extra-Inches – love yourself!
Shopping-Links:
Please see my size guide for comparing your measurements with the provided sizes I wore the clothes for this blogposting.
Follow me! INSTAGRAM & FACEBOOK
Here is a little sneak of my idea how the rest of the day or the night can look like…