| Advertisement |
There you go!!! The last outfits were more subtle and muted – now it's time for color! The endlessly appearing and mostly only grey and wet cold January is over – now we only have to survive February and then we can hope for the first sunny spring days! With one of the trend colours of the current season I say "hello" to spring a little early.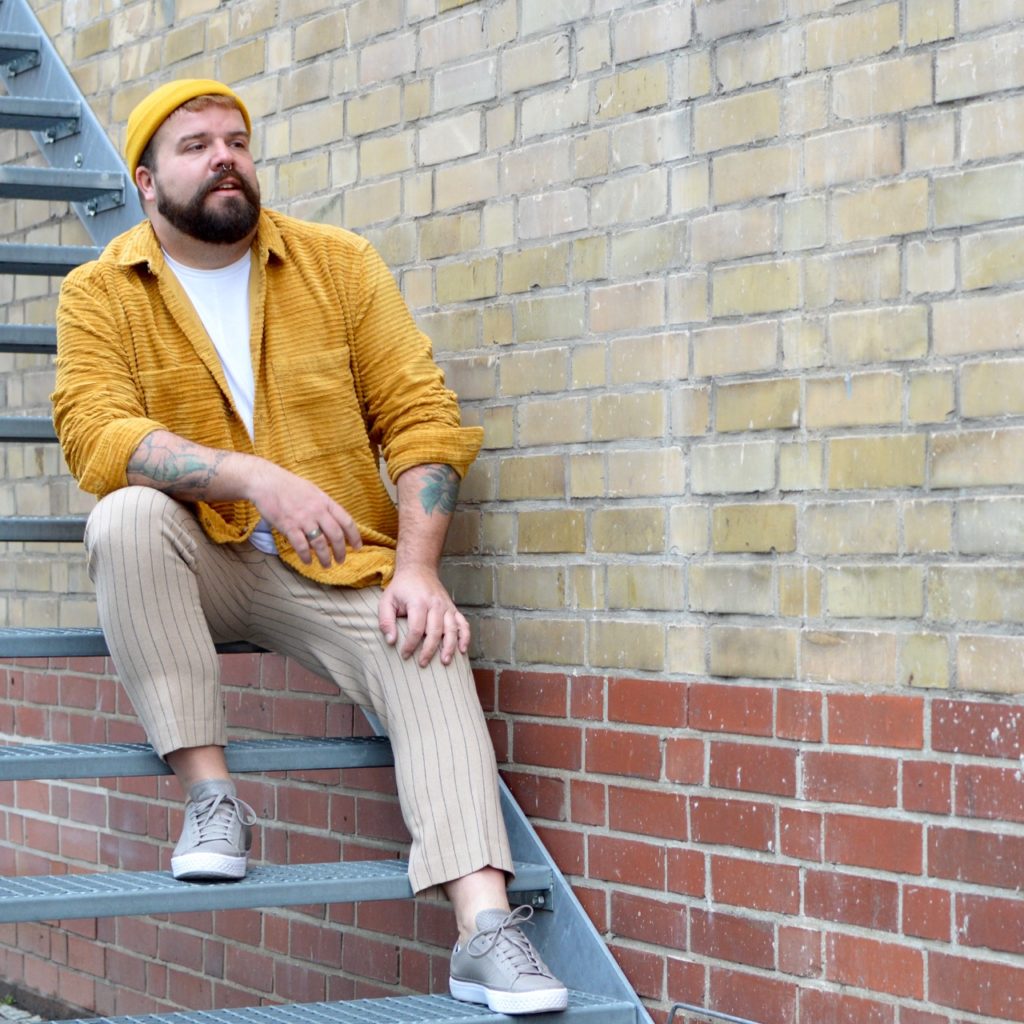 Since last year Cord is again a thing in fashion – for me it is an absolute childhood flashback! I all my clothes from my childhood were either Cord or Nicki. 🙂
Last year I bought myself a mustard yellow sweater – as an experiment to see if the colour suits me. I think these yellow tones are super beautiful, but I was afraid that the colour would do nothing for me. But I think I can wear it quite well. So: Experiment successful! That's why I also bought a yellow cap and now the cuddly cord shirt.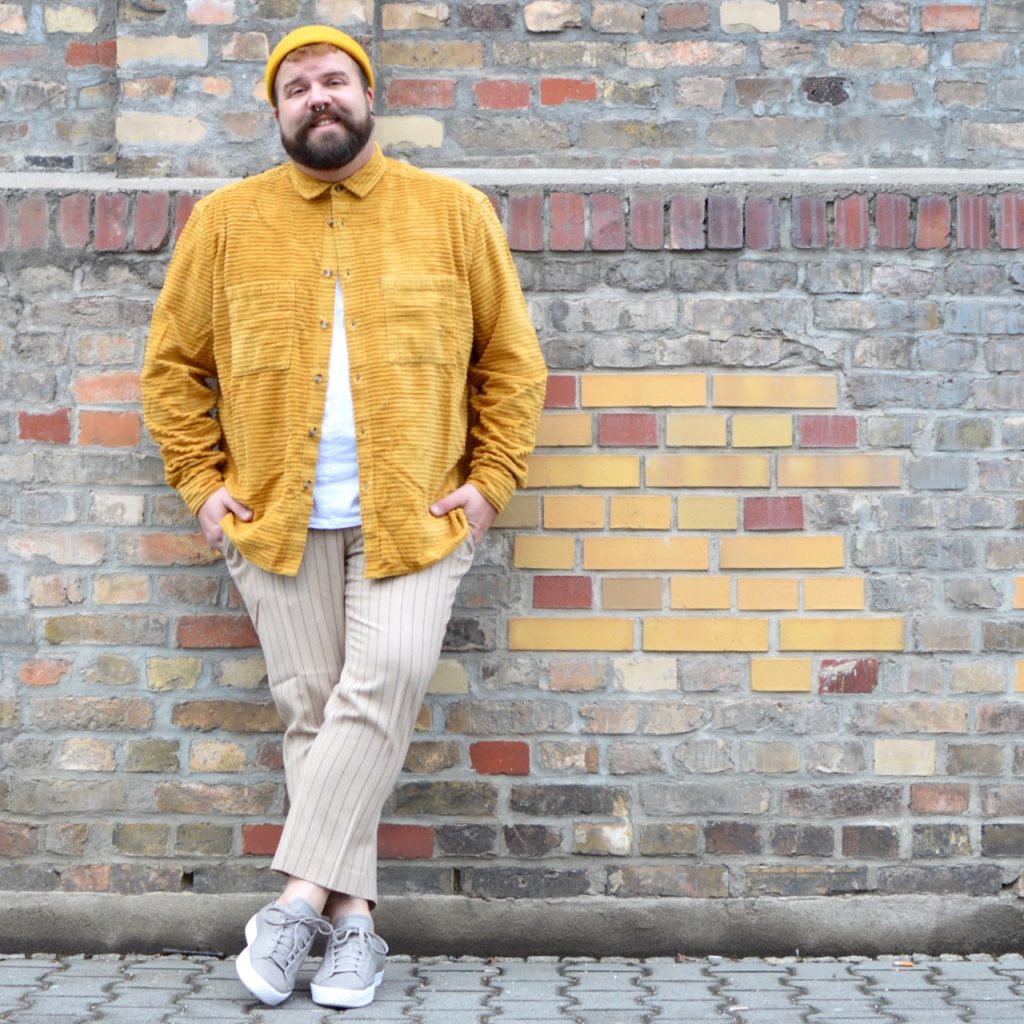 The more discreet pants with pinstripes make the look a little more chic and they are a cool break to the rather rough fabric of the shirt. The look also shows you what you can do with accessories like caps to step up your outfit game!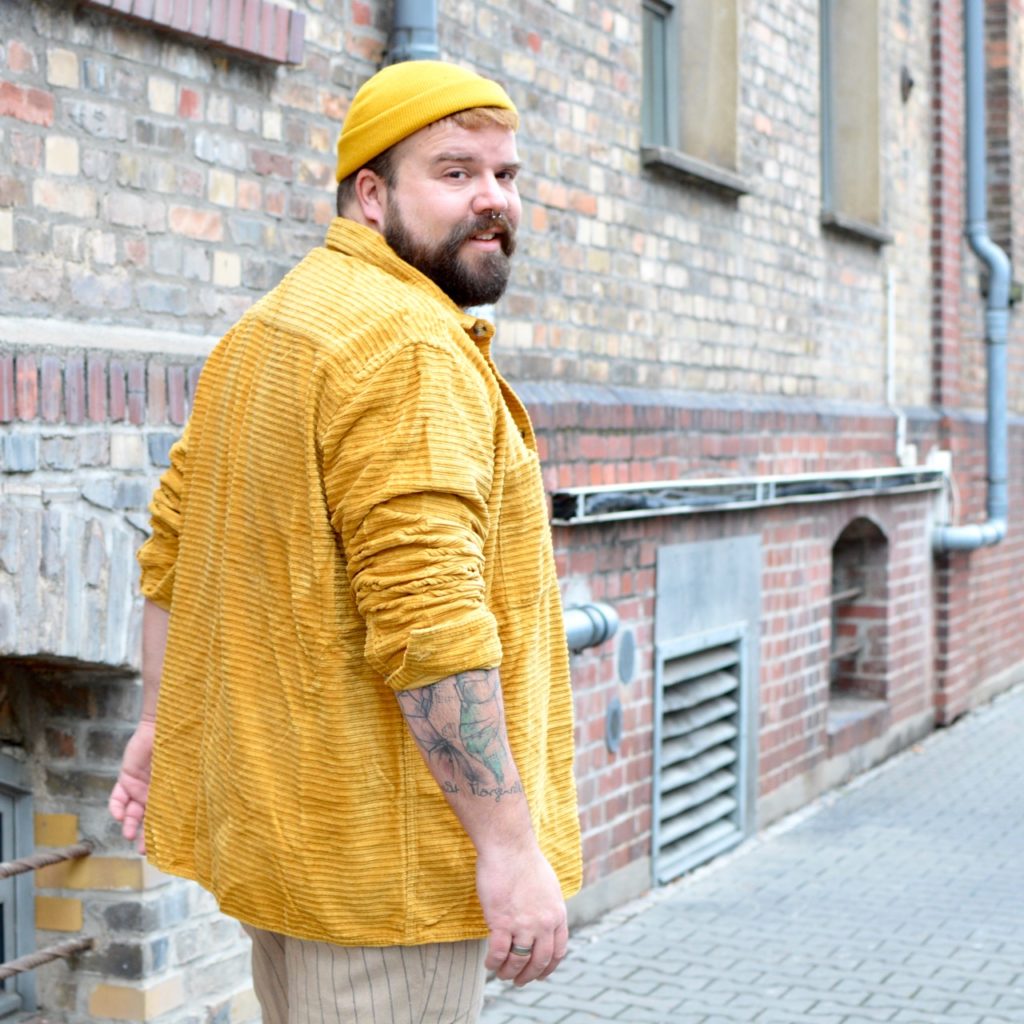 Accept your Extra-Inches – love yourself!
Shopping-Links:
Cord-Shirt* by ASOS (size 3XL) – via ASOS (shop now…)
Pants* by ASOS (size 40/30) – via ASOS (shop now…)
Cap by ASOS  – via ASOS (shop now…)
Please see my size guide for comparing your measurements with the provided sizes I wore the clothes for this blogposting.
Follow me! INSTAGRAM,  FACEBOOK & TWITTER
*tagged articles have been provided by the named brands or shops for this blog posting