Last year I wanted to have a denim vest with patches but did not find one – so I did it by myself. I bought patches and up cycled an old vest. But now I found a great one with nice patches ready to buy!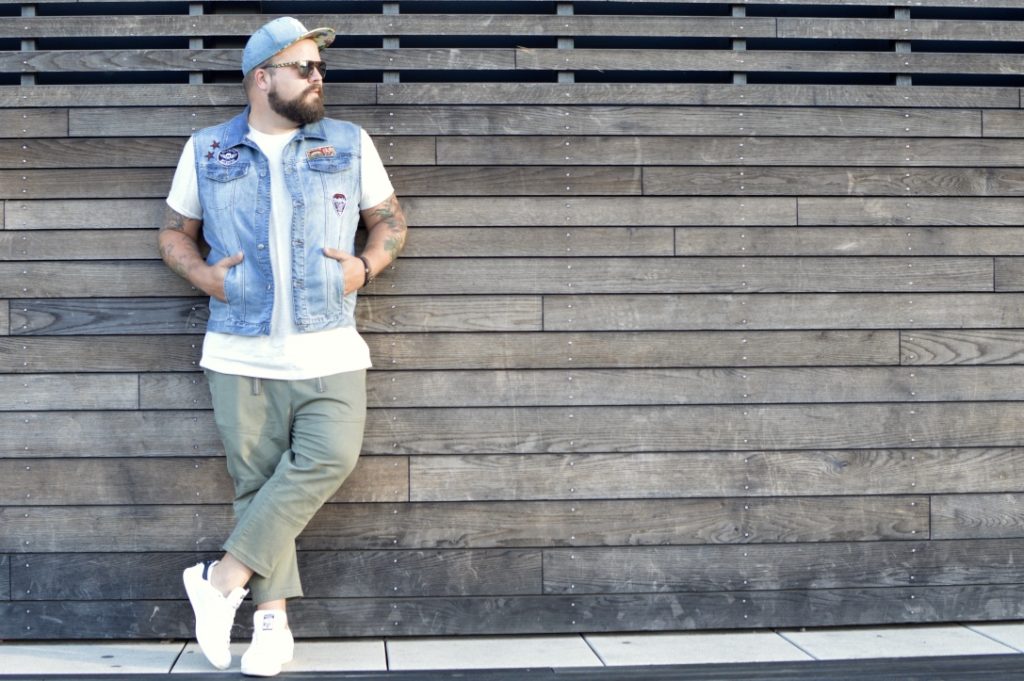 The patches are in a more or less rockabilly-motorbike-style, so they match perfectly to one of this years big trend topics: Grunge!
Yes… grunge is back and you can wear checked shirts and band shirts with denim jackets or vests or leather jackets. Pair that with DocMartens or Chucks and your style is on point!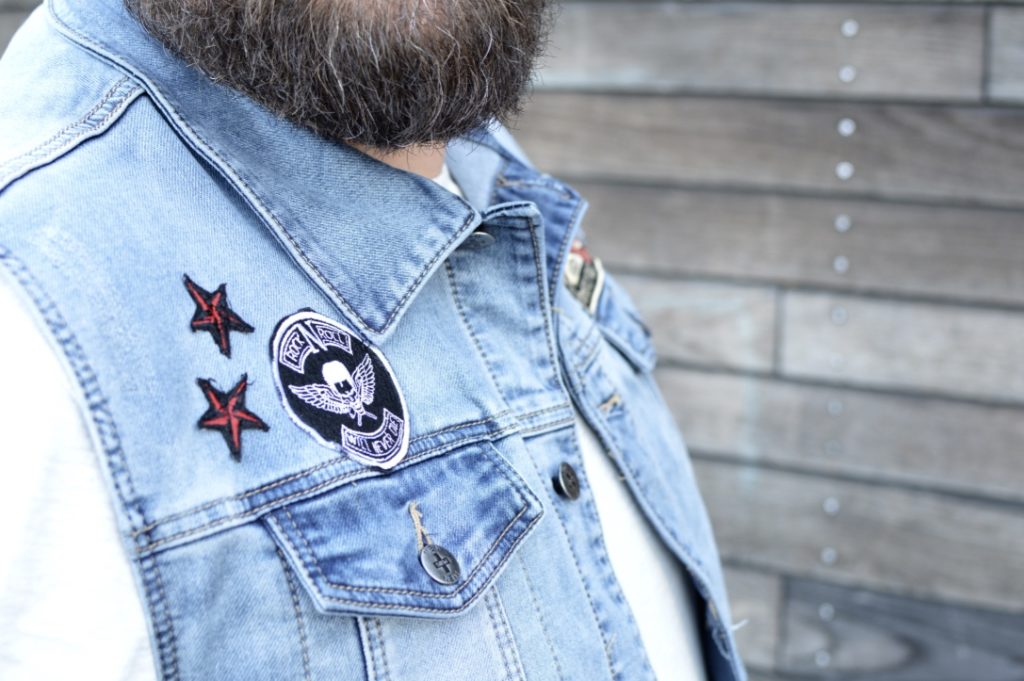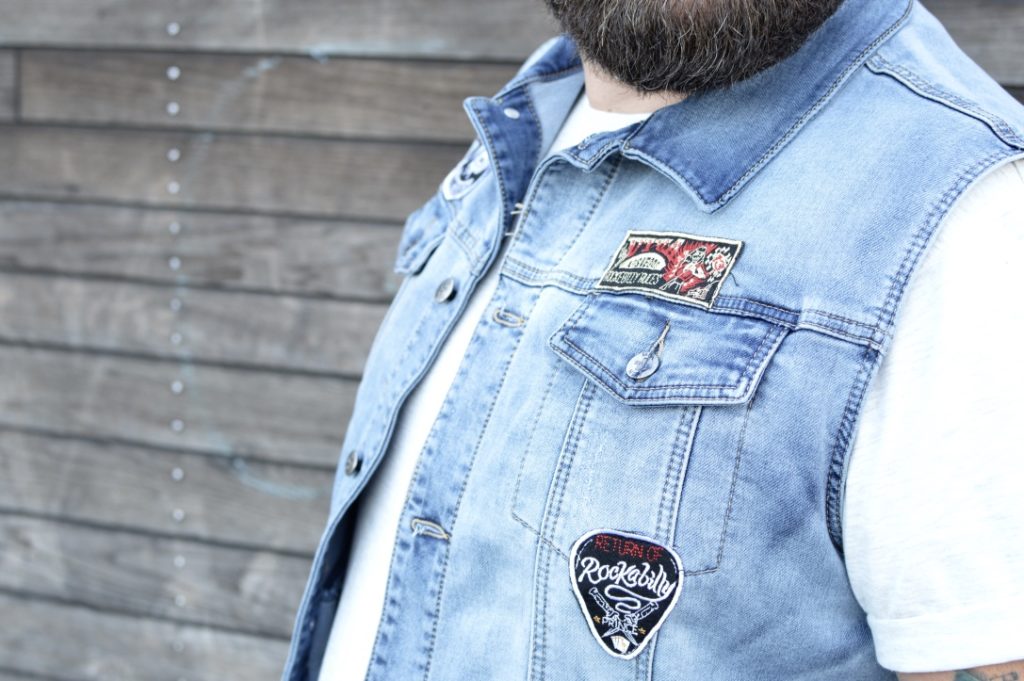 Even if that denim vest would look perfect with grunge elements I chose a look that is more "summer in the city" like, paired with 7/8 jog pants and a nice long line shirt.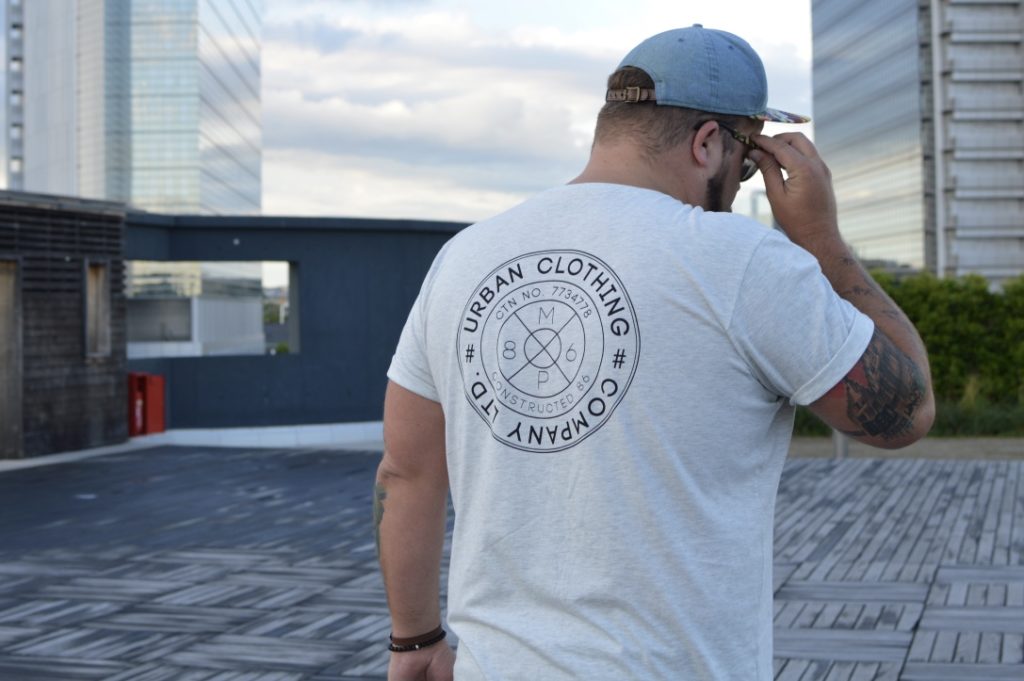 The pants had a regular length with fitted elastic cuffs, but as I love ankle free pants I decided to have it shortened. Lucky me that I have a friend who can do that for me – if you aren't that lucky you can give it to a tailor to have it done.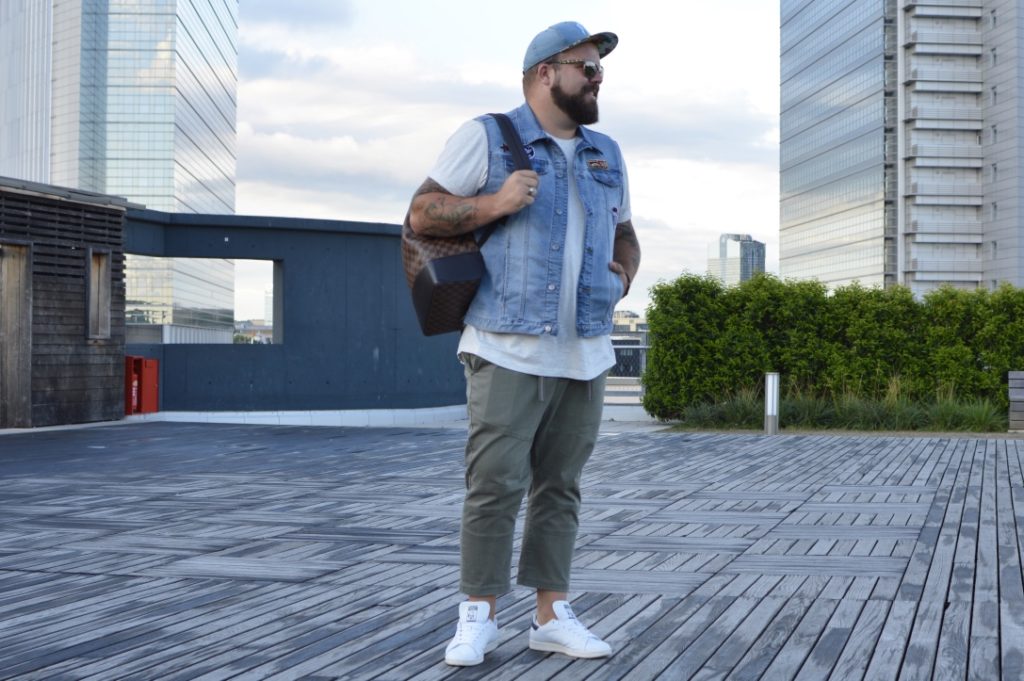 I am really happy that plus size fashion is becoming more trendy and up to date! Looks like this would not have been easy to find a few years ago – the fashion industry seems to be on the right way. 🙂
Accept your Extra-Inches – love yourself!
Shopping-Links:
Vest* in jog denim by  MEN PLUS (size.56) – via Happy Size (shop now…)
Long line t-shirt* by MEN PLUS (size 56/58) – via Happy Size (shop now…)
Jog pants* by MEN PLUS (size 54) – via Happy Size (shop now…)
Please see my size guide for comparing your measurements with the provided sizes I wore the clothes for this blogposting.
Follow me! INSTAGRAM & FACEBOOK
*tagged articles have been provided by the named brands or shops for this blog posting