I had a little social media time out during November – and now here it is: My First posting after my little break.
I really love when things match. I guess you already know that from all the co-ords and sets I´ve posted during summer. Now this trend came over to some autumn/winter collections.
What´s it all about? It´s about pants and jacket or shirt matching perfectly together because they are out of the same fabric and pattern. But it´s not about a classic business suit.
When I visited a friend in October, I fiound this set by Levi´s  in the store and fell in love!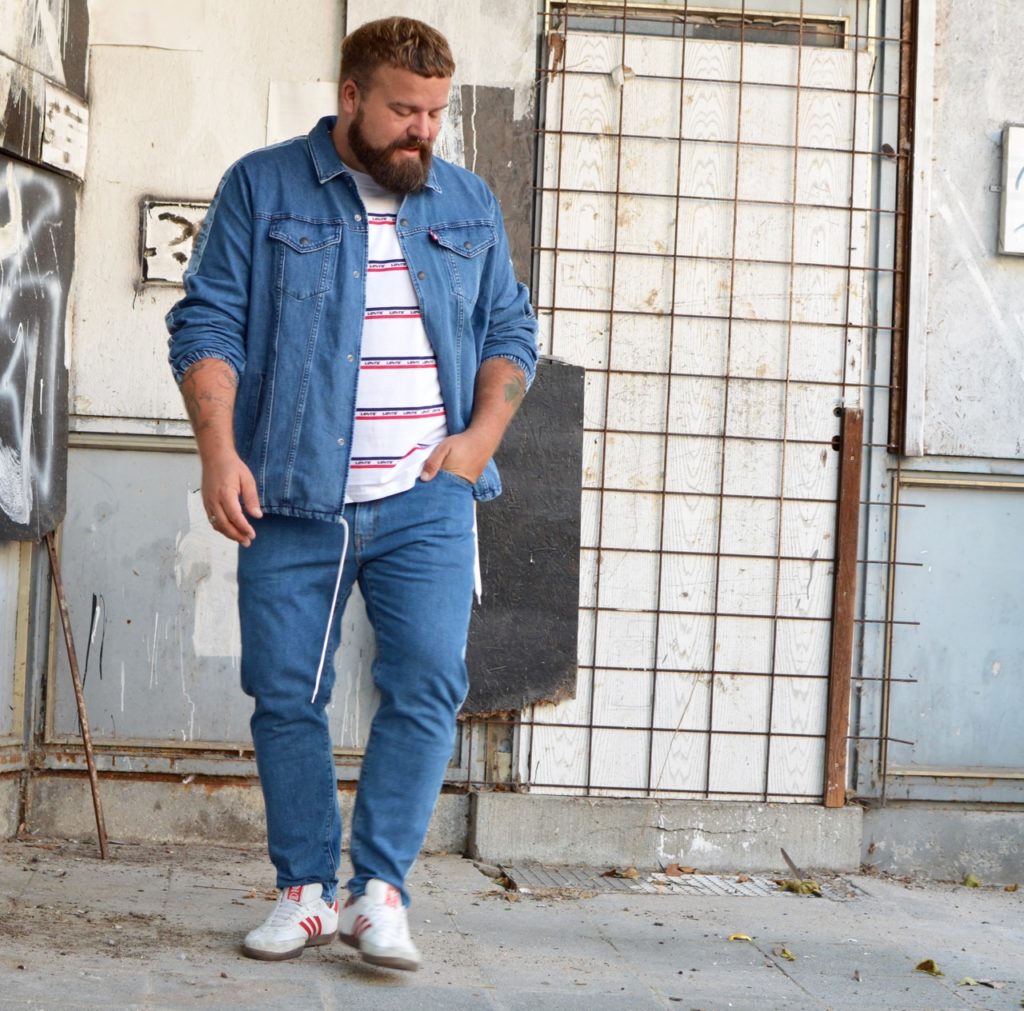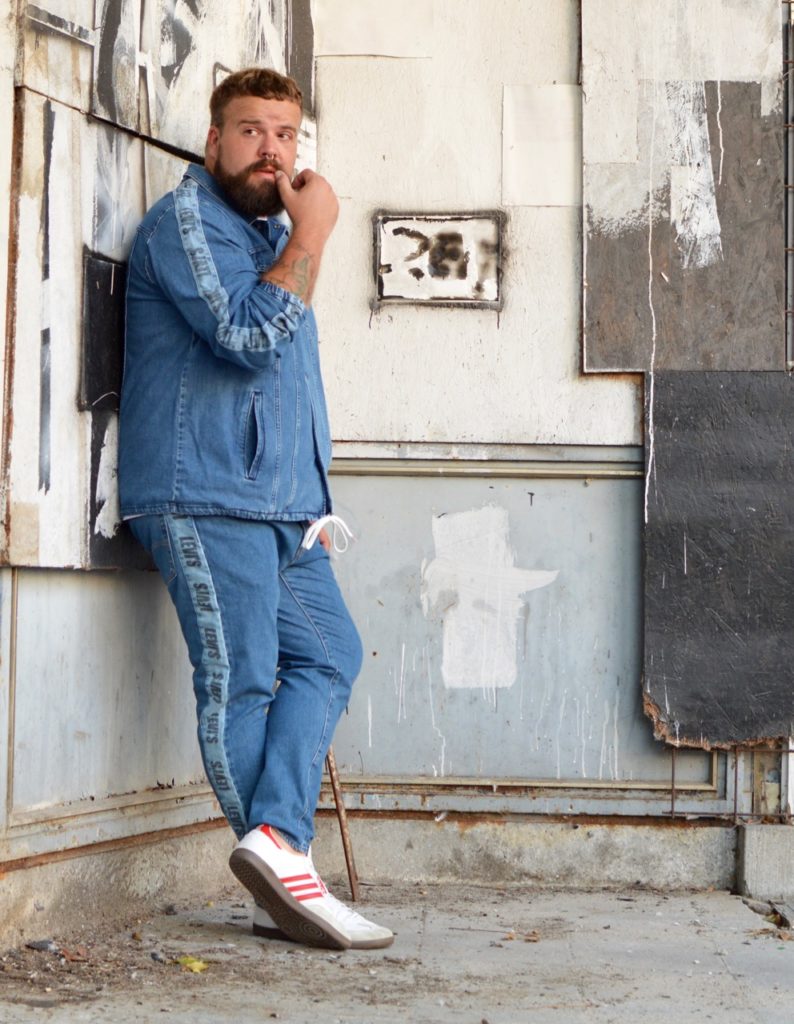 I really love the casual style and those great side stripes. But the best thing is the jacekt itself. As you know I love all denim styles when they are a bit different. This jacket has a track jacket style which makes it comfy and looks different to all the jeans jackets I have.
The great thing about co-ords is that you have a complete outfit that can be changed to a different look just by adding anothe shirt or jumper and different shoes. An easy way to create new looks.
Accept your Extra-Inches – love yourself!
Shopping-Links:
Track Coachs Trucker Jeansjacke by Levi´s (size XXL) – via Zalando (shop now…)
Hi-Ball Roll Stripe Jeans by Levi´s (size 38) – via Zalando (shop now…)
Set-In Mission Tee by Levi´s (size XXL) – via Zalando (shop now…)
Please see my size guide for comparing your measurements with the provided sizes I wore the clothes for this blogposting.
Follow me! INSTAGRAM,  FACEBOOK & TWITTER