Life can be dark and grey… put that special sparkle in it by wearing sequins and shine bright like a diamond!
Fashion should be fun and it´s always good to experiment with new stuff. Sequins are quite new to mens clothing and they are really fun! Even if they are nothing for everyone you should give it a try!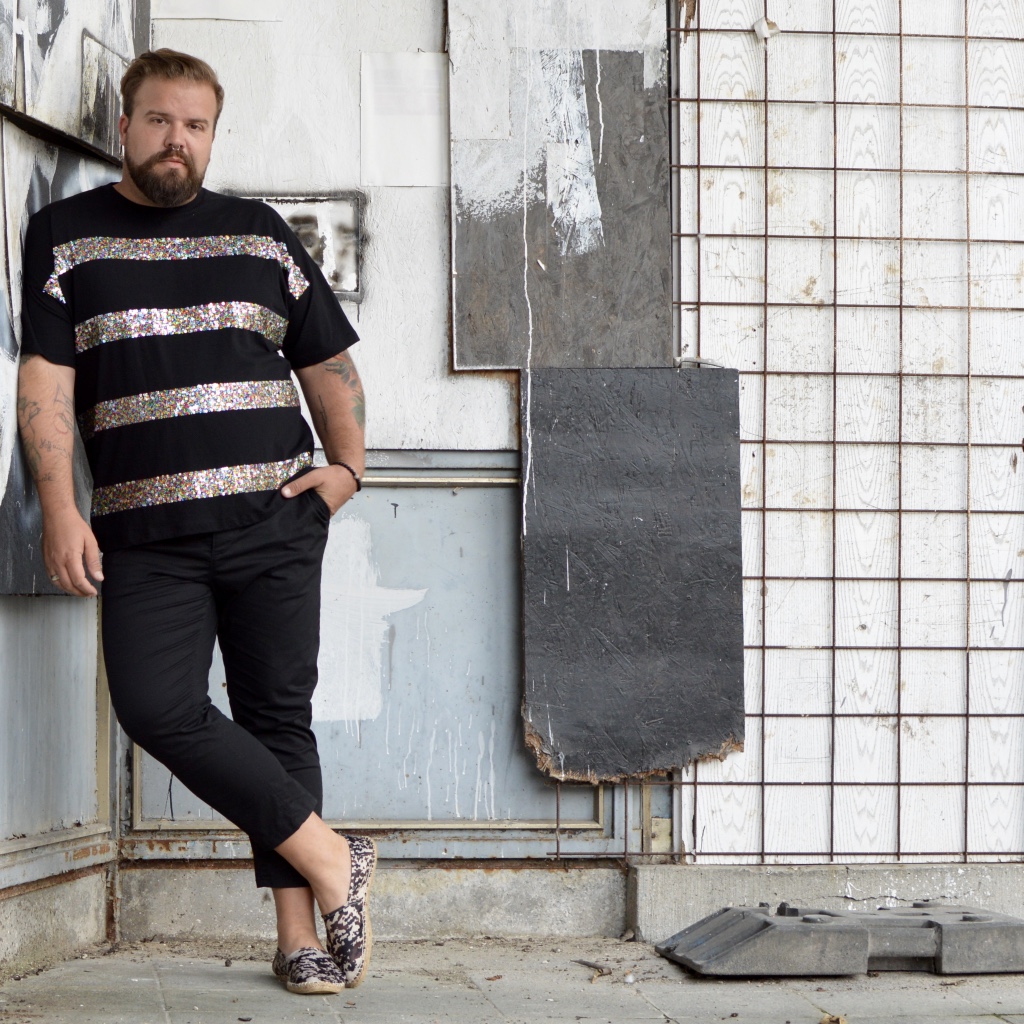 By pairing that shirt with black chinos the sequins really stand out and are ready to lighten up your night at the club.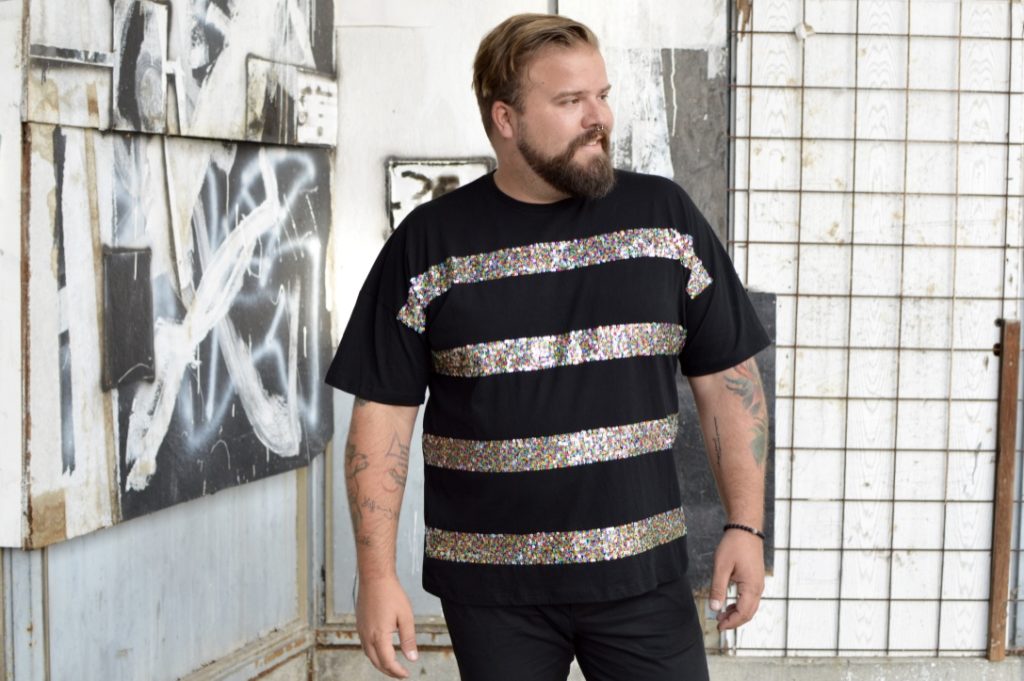 It´s really not an every day outfit – but if you go out for dancing you will glitter the bet with any disco ball in every club!
Accept your Extra-Inches – love yourself!
Shopping-Links:
Shirt* with sequins by ASOS PLUS (Gr. XXXL) – via ASOS (shop now…)
Chinos by ASOS PLUS (W38/L34) – via ASOS (shop now…)
Espandrilles* by ASOS – via ASOS (shop now…)
Please see my size guide for comparing your measurements with the provided sizes I wore the clothes for this blogposting.
Follow me! INSTAGRAM & FACEBOOK
*tagged articles have been provided by the named brands or shops for this blog posting