A thing thats always in style is denim in all its variations – and I really love denim and the cool styles you can create with it! Within the last few weeks, a lot of newsletters came in that dealt with denim as one of the most trending topics this spring.
Bonprix Germany also had this topic, and as I work with them on a monthly basis, this months bonprix posting is about denim as well. But I wanted to to pair the denim trend with another big topic in fashion for spring/summer 2017: Maritime inspired looks.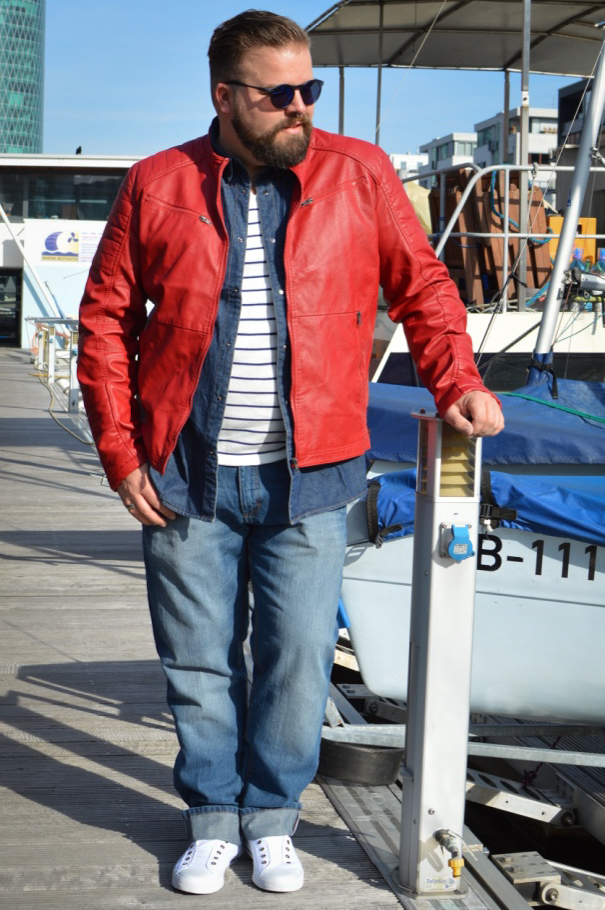 The first outfit is a more classic look: comfy Jeans paired with a light jumper withs stripes, a denim shirt and a cool red fake leather jacket. The last missing piece to turn this outfit into a maritime look are the shoes, as they really are looking as you´re just about to board a sailing yacht!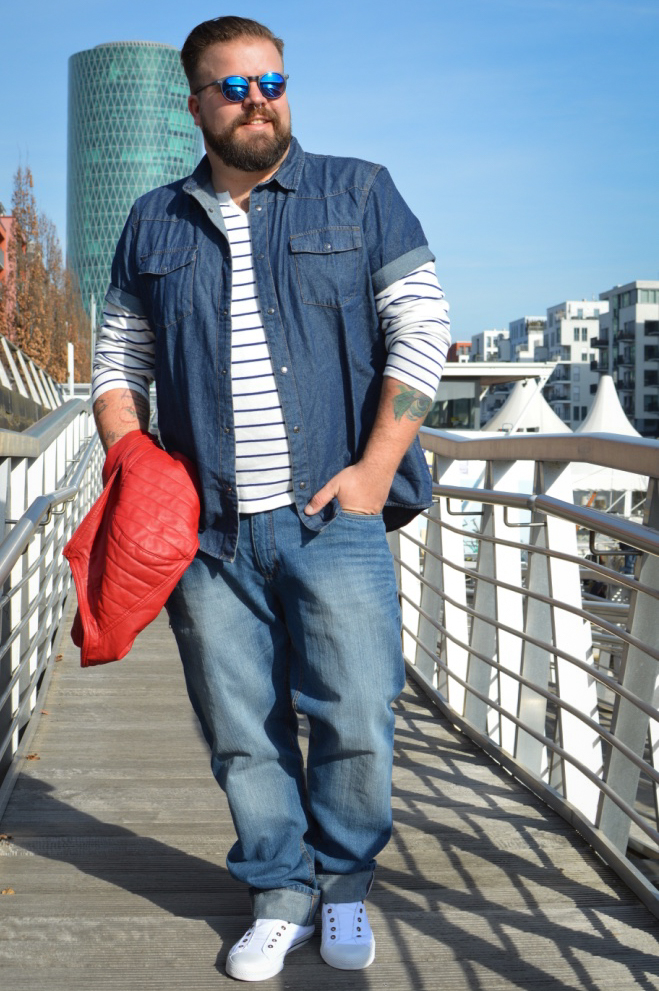 It´s often said, that you should not wear horizontal stripes if you´ve git some overweight. I love stripes and I really think that they do not make you look bigger at all! And hey, even if they would do that: show what you´ve got and don´t hide yourself!
The second maritime inspired outfit is a bit more casual – tappered destroyed jeans with rips, t-shirt with red stripes and anchor print combined with a shirt with trendy granddad collar in the look of an old-fashioned fishermans shirt.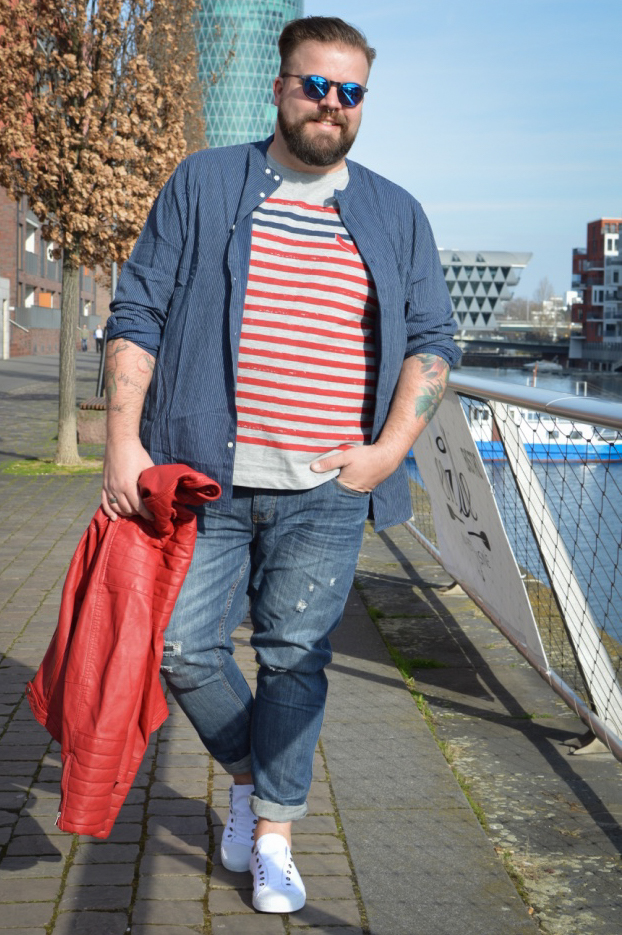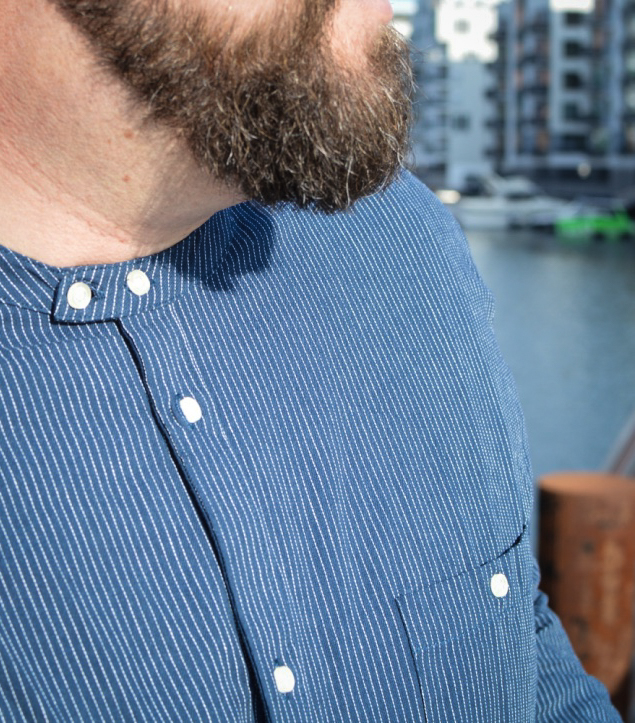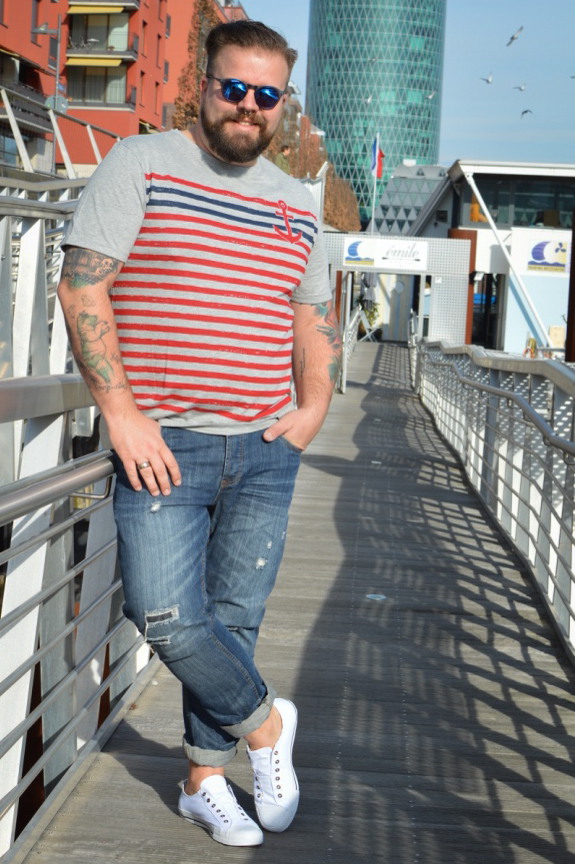 To get that maritime look, the colours blue, red and white are the best, cause they stand for this look. Stripes and anchors bring your outfit to perfection without giving you the feeling that you are wearing a sailors uniform.
As you can see, plus size men can also go with recent trends! Give it a try!
Ahoy! Accept your Extra-Inches – love yourself!
Shopping-Links:
The shopping links will mostly direct you to the german page of the particular shop. If the shop (and the named product is available in your country as well, your browser should automatically redirect you to your country´s page)
Please se my size guide for comparing your measurements with the provided sizes I wore the clothes in this blogposting.
Follow me! INSTAGRAM & FACEBOOK
*tagged articles have been provided by the named brands or shopsfor this blog posting 
---
Beside articles about the latest trends for spring and summer 2017 in fashion magazines, I found the inspiration for this posting in the shopping window from Peek & Cloppenburg (a chain of stores), that they had all over the country for the time of Berlin Fashion Week this January.