| Plus Size Fashion |
Cool outfits for autumn – thanks to layering and the use of bright colors pretty easy! Layering looks are not only practical but also look pretty good! It's different than in summer, when you want to wear as little as possible. Now is the time to put together "real" outfits by combining and matching many pieces to a complete look.
Colors like autumn leaves
For this look the focus is not only on comfort (the cardigan is super comfy and fluffy!) but also on decent earth tones in combination with the beautiful brown of the fake suede jacket.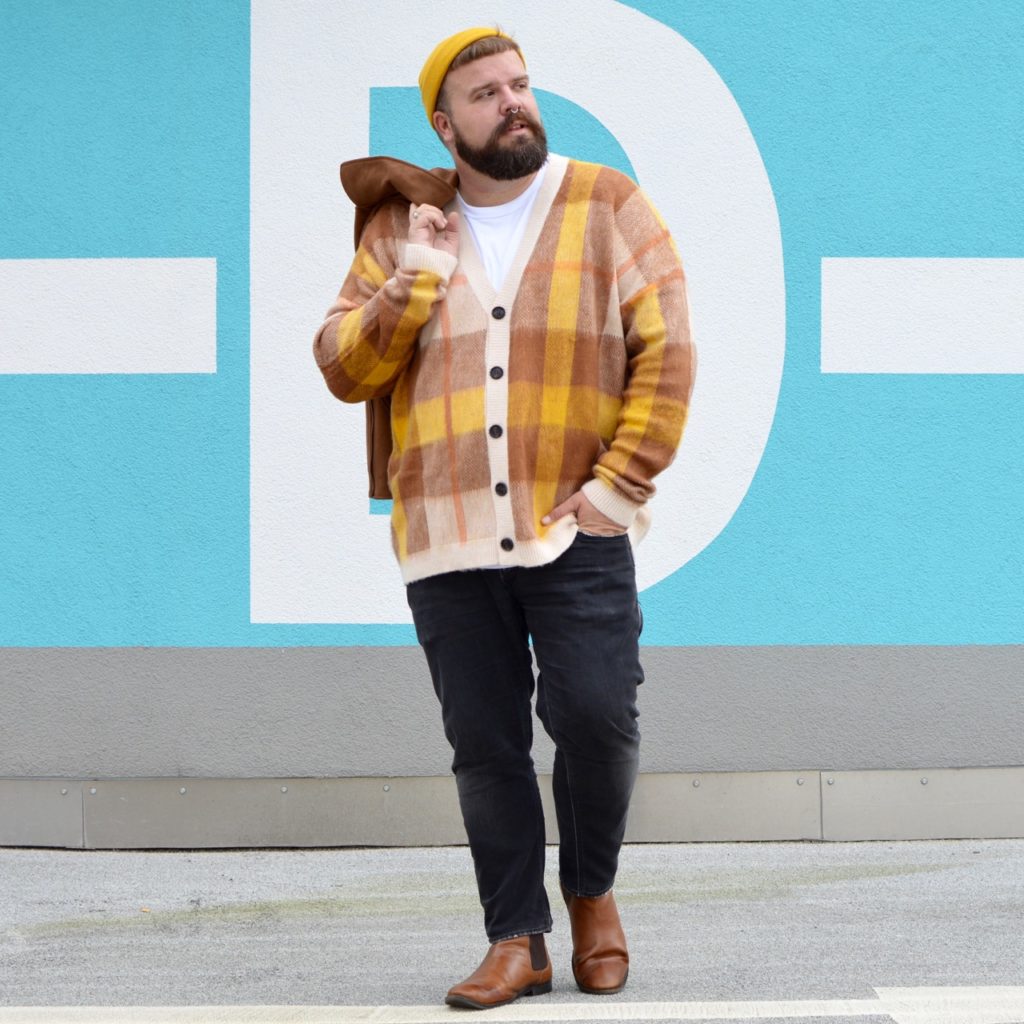 Layering
I like autumn and I like the looks you can put together with jackets, hats and layered looks, before you soon have to wear thick coats outside not to freeze to death! Layering is the key to success for any plus-size autumn outfit.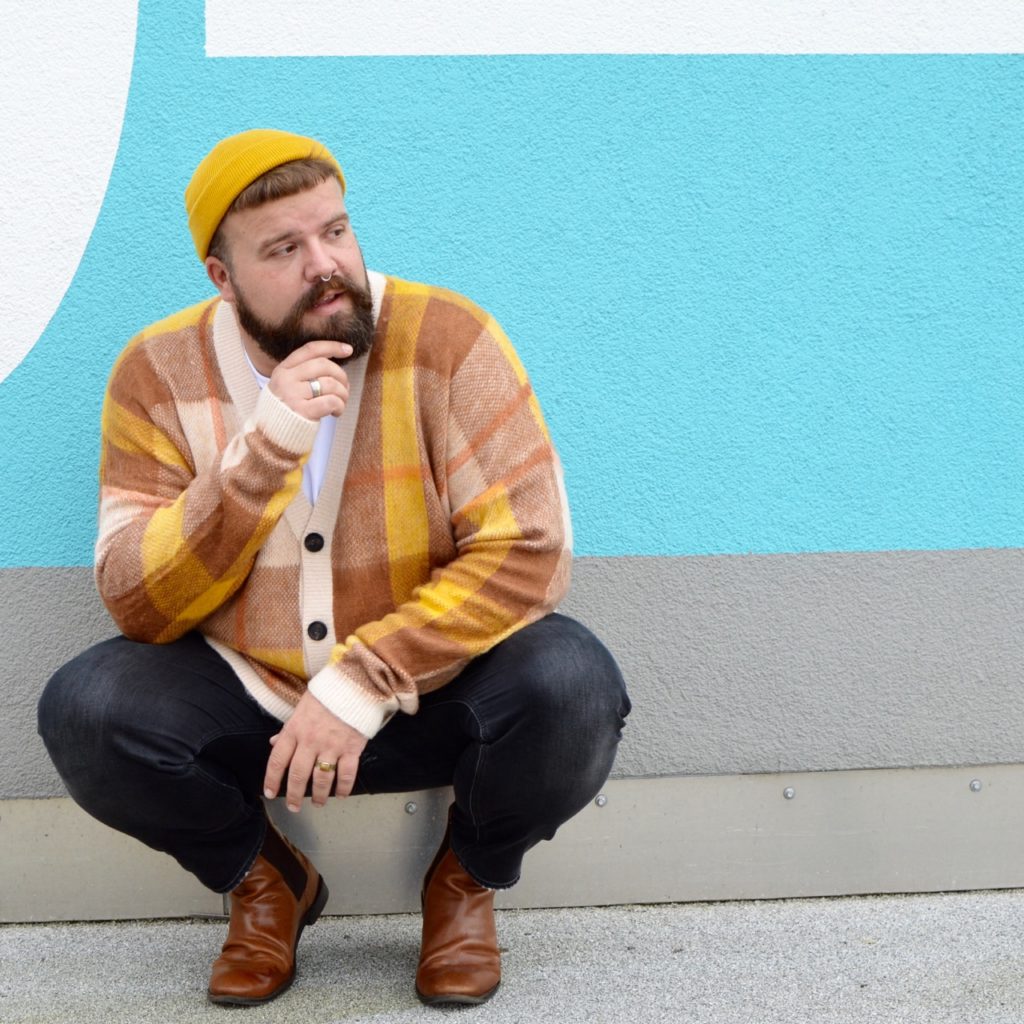 Yellow against autumn tristesse
Have fun in autumn, enjoy the colors and every ray of sunshine you get in your face! The cloudy autumn days just have to be smiled away somehow, or at least you have to try it. And a little pop of color doesn't only look good, but also lifts your mood when it's just grey and wet outside. November is coming and there will certainly be some of these days. Plus size fashion will not only help you to keep yourself warm, but also the fight the grey days!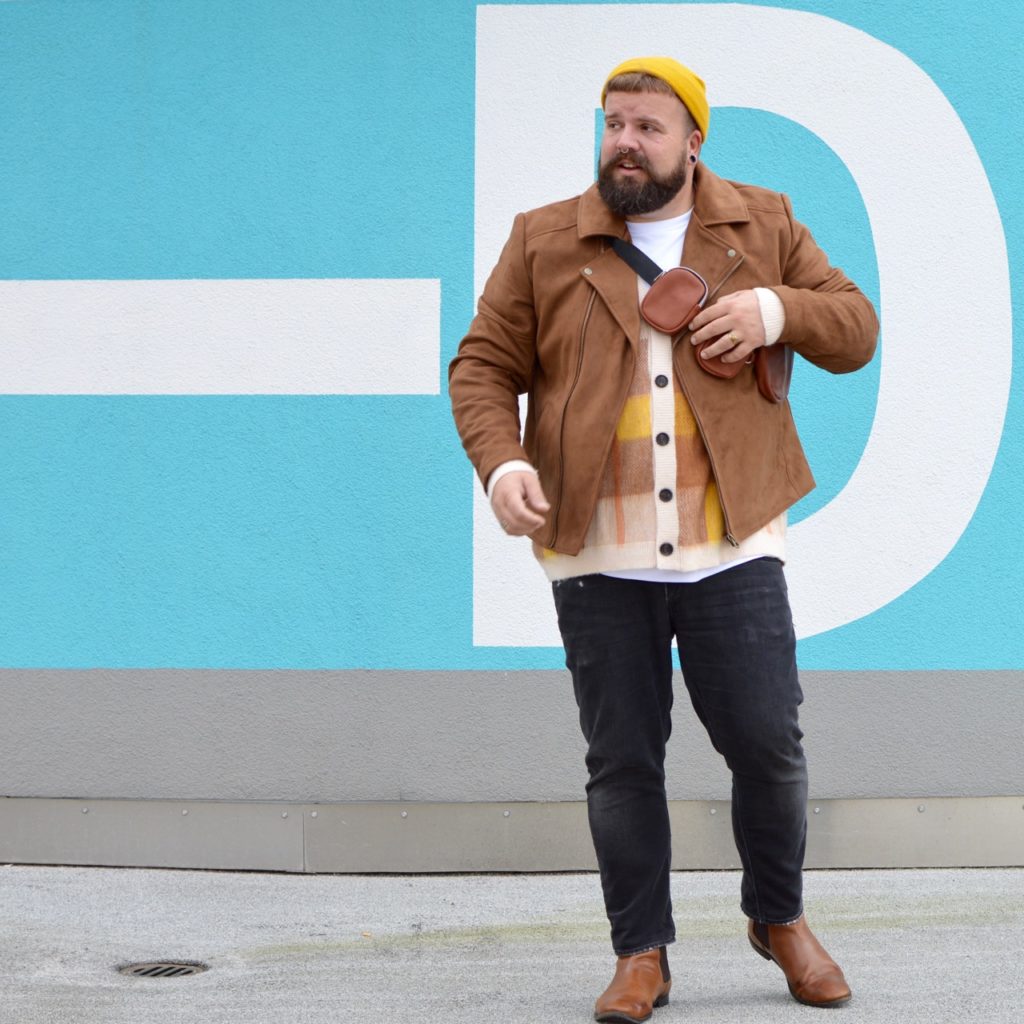 A few trends for the coming season for further inspiration can be found, for example, at GQ (10 fashion trends for men in autumn/winter), Style Statements (men's fashion trends autumn/winter 2019/20) or Men´s Health (these are the hip men's fashion trends for autumn and winter). Unfortunately there is no inspiration for us big boys – but you can pick something out of those trends and try to convert it into a big size. Even if it's just an accessory like a scarf, socks, a hat or a tie in THE absolute trend color. 🙂 Trends are not a dictation that has to be forced upon you.
Accept your Extra-Inches – love yourself!
Shopping-Links:
Fake suede biker jacker ASOS PLUS (size 3XL) – via ASOS (shop now…)
Cardigan by ASOS PLUS (Gr. 44XL) – via ASOS (shop now…)
hip bag by ASOS – via ASOS (shop now…)
Please see my size guide for comparing your measurements with the provided sizes I wore the clothes for this blogposting.
Follow me!
Extra Inches is your blog for inspirational plus size outfits