| Advertisment |
In autumn layering is THE thing to do! It´s easy and because of cold mornings and evenings necessary! So there we go with another layering look: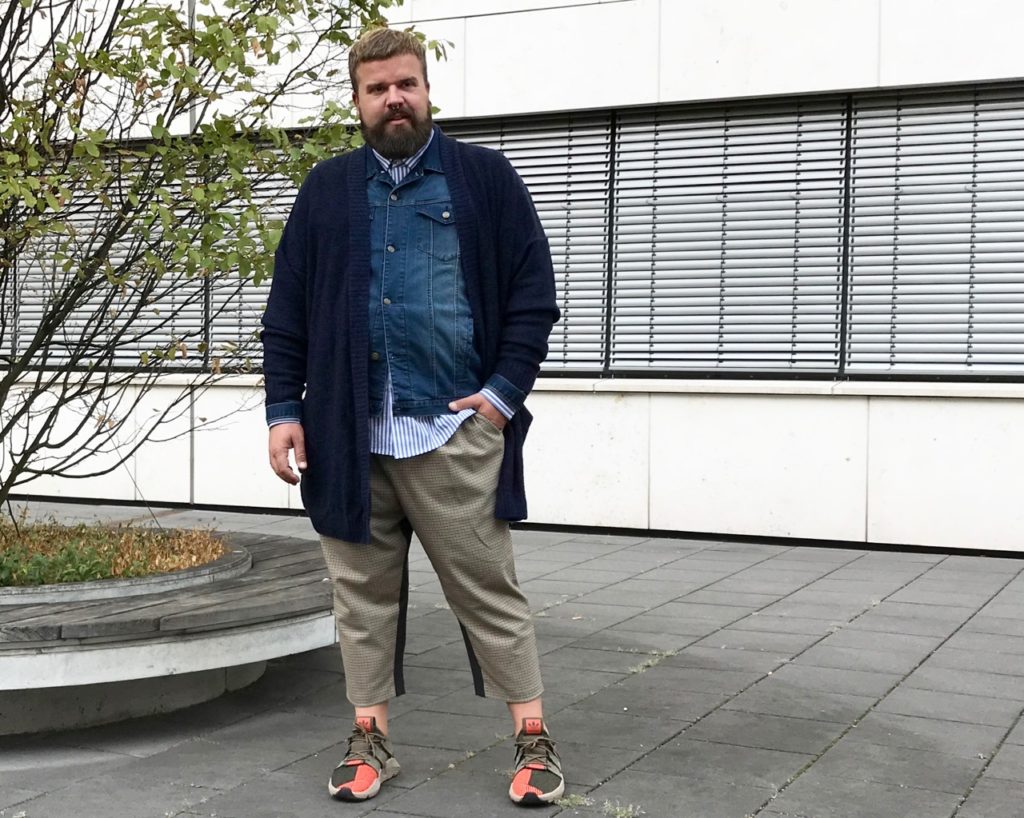 I often get my inspiration for new outfits from newsletters and magazines – just like in this case when I saw this look in the german issue of InStyle Men. Often it is hard to get looks you see there in the plus size version… but it´s getting more and more easy the last years as there are more brands that offer trendy plus size fashion for men.
I did not just decide for one outfit from the magazine but for those three! I will show the others within the next weeks: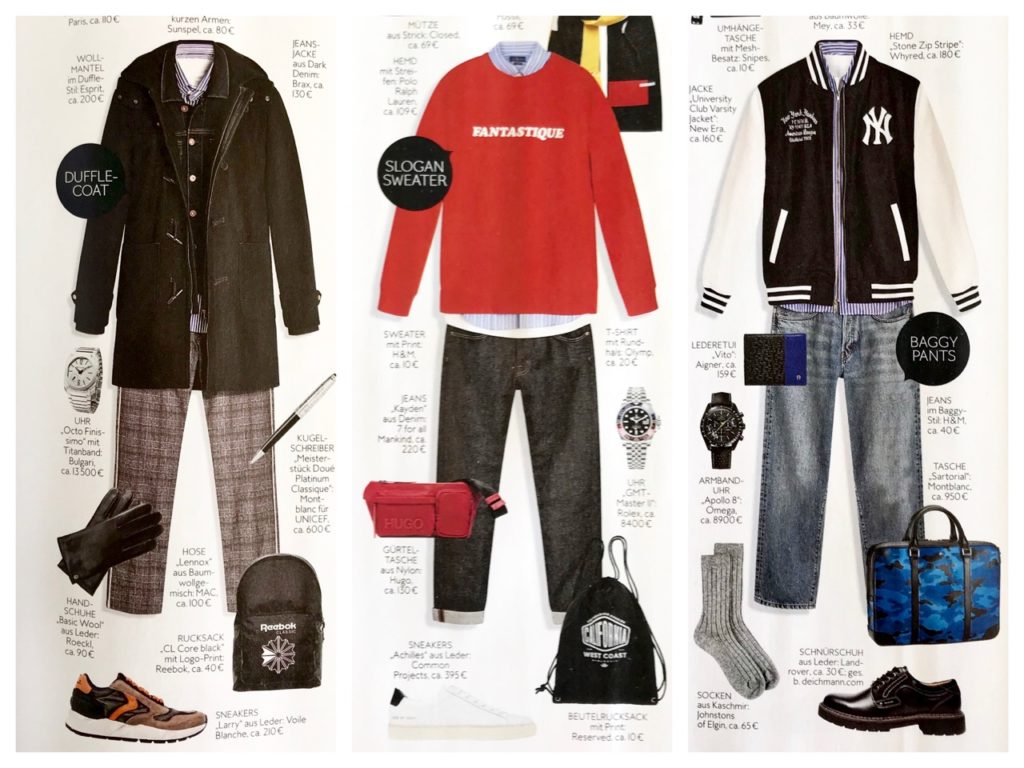 The first look is this great layering outfit. I did not find a dark blue duffle coat, so I decided to wear a cardigan as a substitute because I wanted to have the colors that where shown in the magazine. Combined it with a denim jacket and a striped shirt and this amazing checked low crotch pants which I really love (but I guess one really must like the low crotch style…).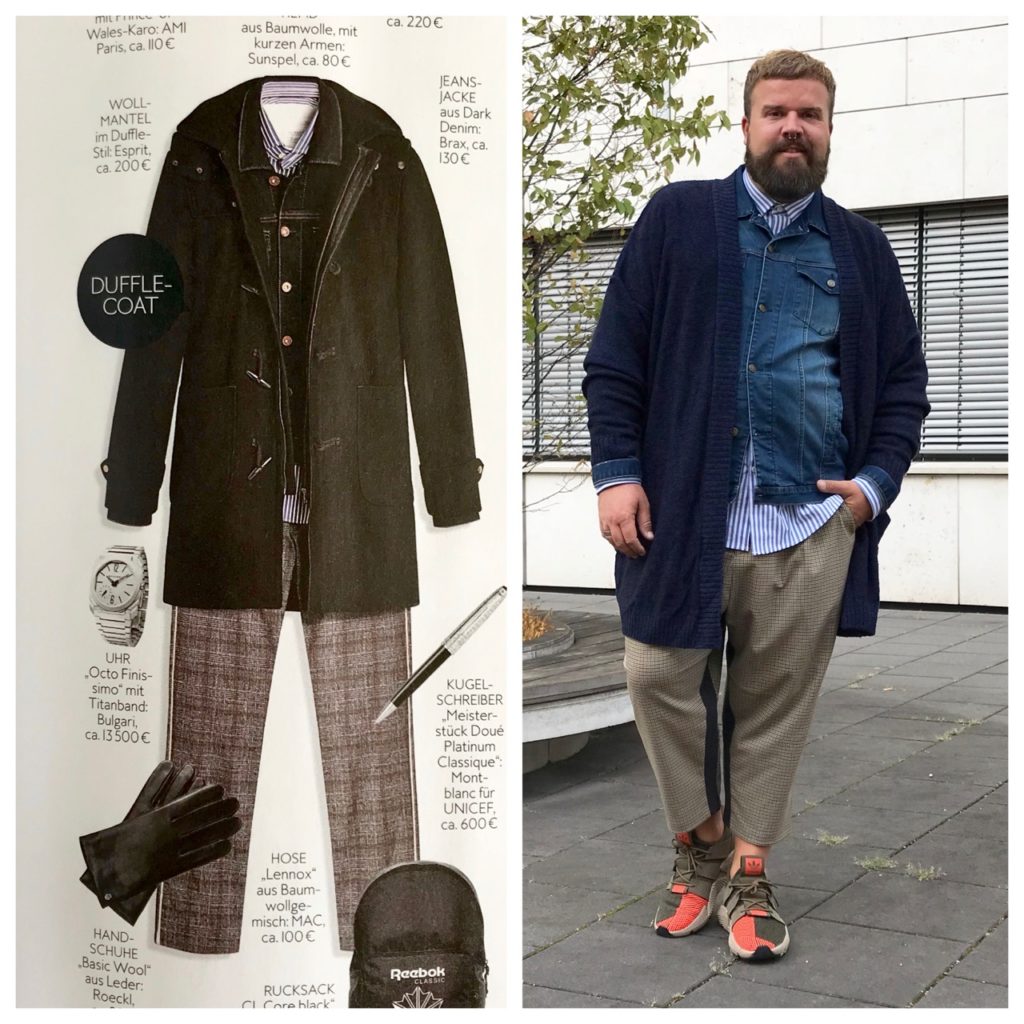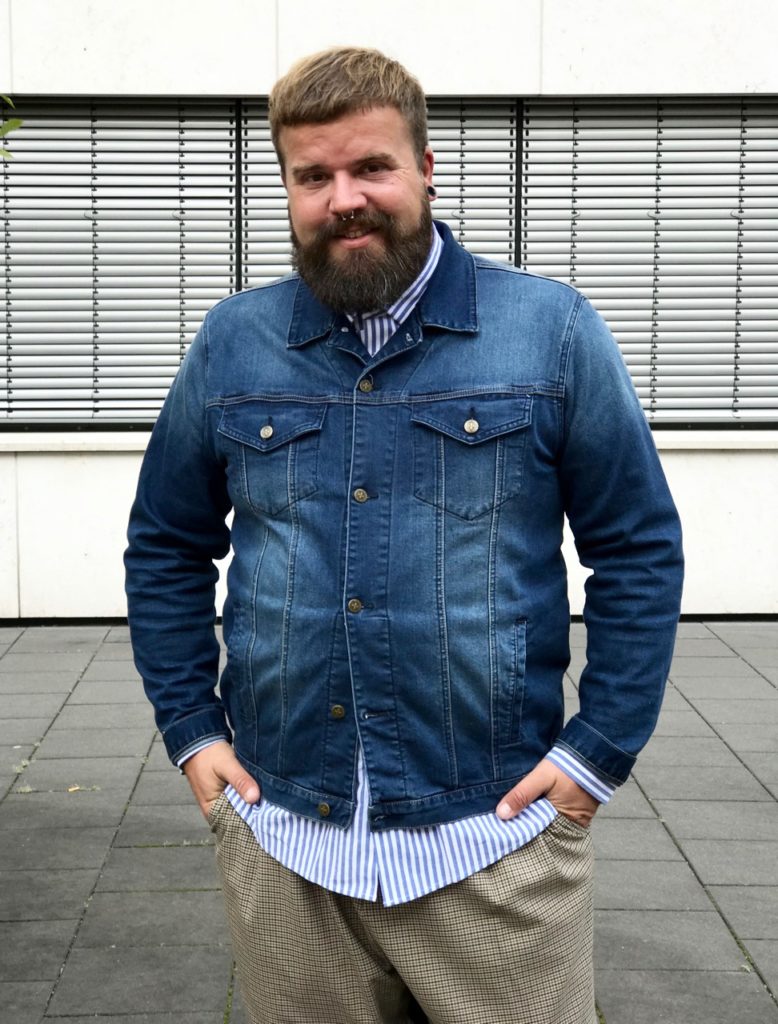 My first idea was to replace the denim jacket with a western style shirt in which I fell in love with when I saw it online… it matches the pants perfectly but wearing two shirts layered didn't´t look as good as I had in mind. So the western shirt paired with the checked low crotch pants is now a second outfit. 🙂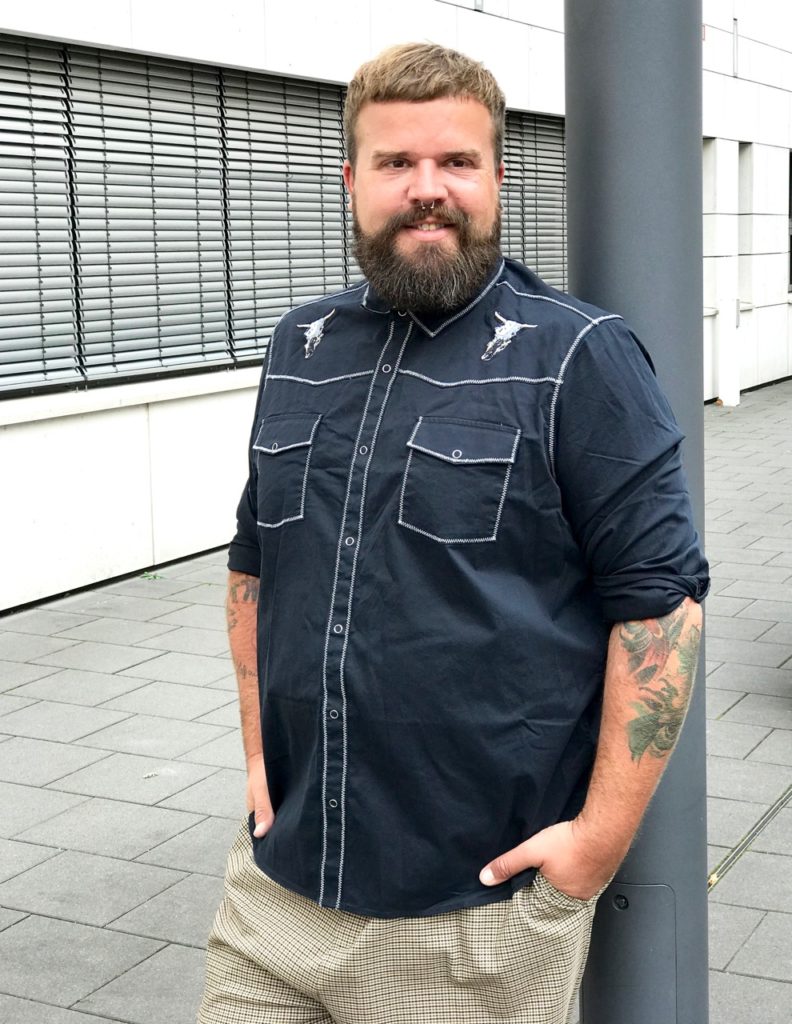 As you can see – even as a plus size man you can find inspiration in fashion magazines that are not particularly dealing with plus size fashion. So always keep your eyes wide open for your own personal look – you´ll find inspiration everywhere.
Accept your Extra-Inches – love yourself!
Shopping-Links:
Please see my size guide for comparing your measurements with the provided sizes I wore the clothes for this blogposting.
Follow me! INSTAGRAM,  FACEBOOK & TWITTER
*tagged articles have been provided by the named brands or shops for this blog posting