| Advertisement |
Twinkle, twinkle little star – how I wonder who you are!
Up above the world so high – like a diamond in the sky!
This little song kind of suits thats shirt perfectly, even if I hope you int fall asleep when you see this outfit as it is everything but boring.
"Sequins always work" is one of my mottos… don´t know how said it but I love it.
June was the official pride month where a lot of pride marches went through big and small cities, But even in July and August many pride marches take place – like the one in Frankfurt where I live. And for the march I will wear this outfit to sparkle and shine and show how proud I am to be part of a community as the LGBTIQ* one. Even if there are struggles und prejudices amongst the different clusters of the community, when it comes to the point we can all stand together and fight for our rights just like it happened 50 years ago at the Stone Wall Inn in New York City.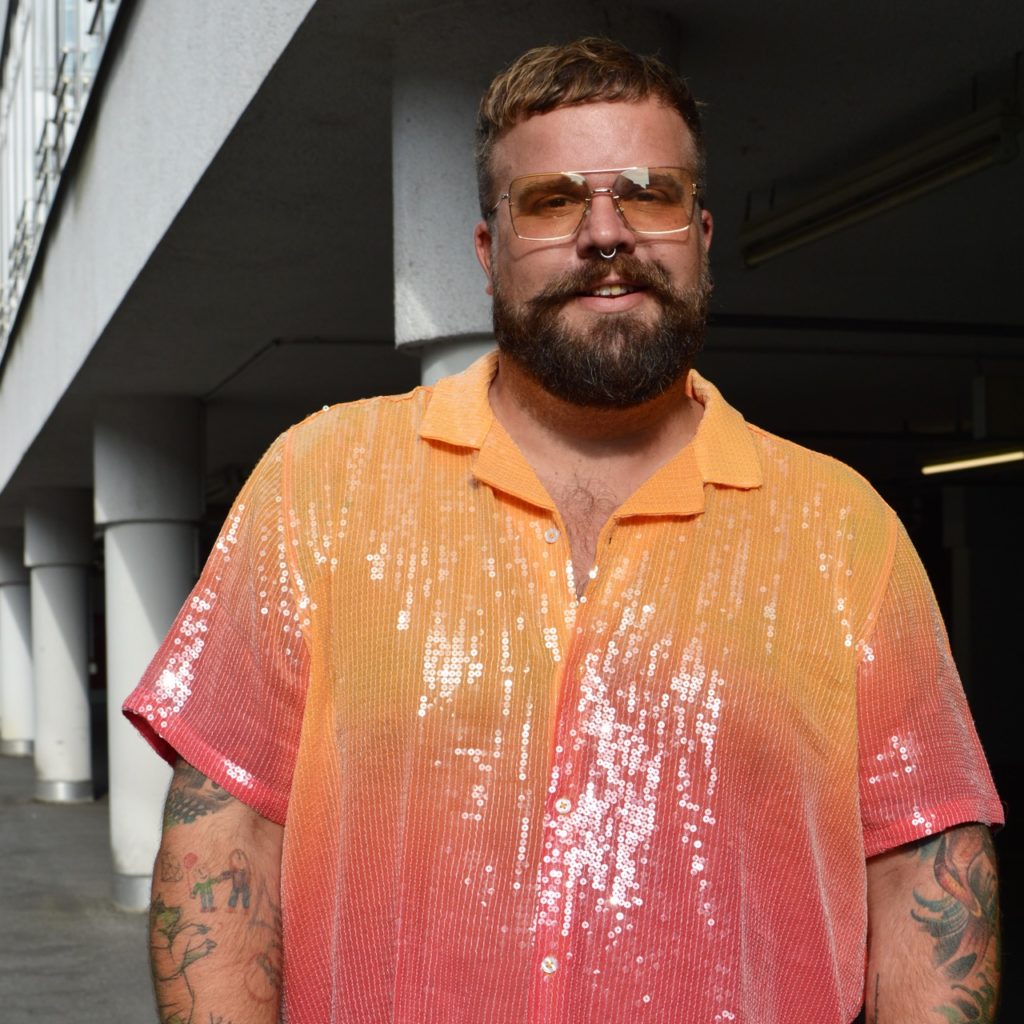 The more colorful a pride march is and the more people see us all showing all our pride and self-esteem on those occasions, the higher is the acceptance when we all are in our daily lifes. Might be a bit naive, but thats what I think.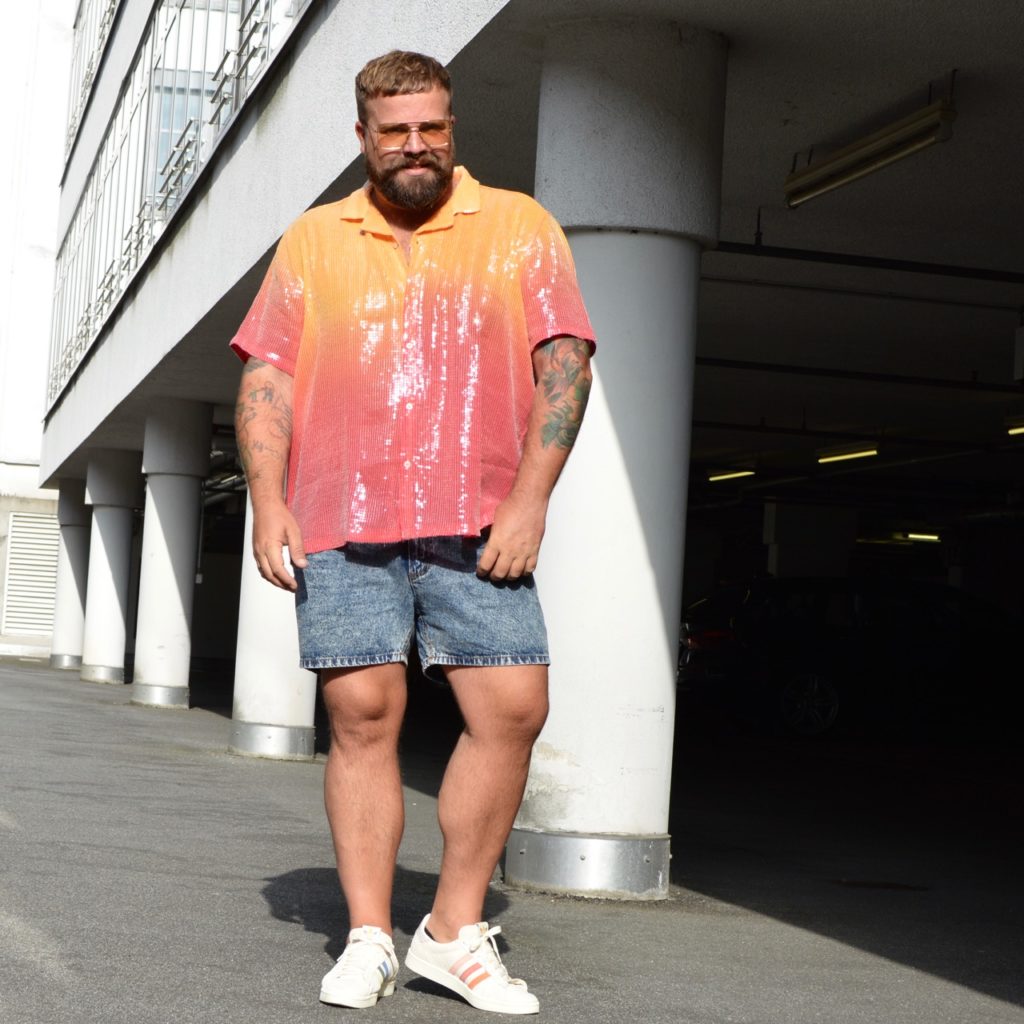 SHOW YOUR PRIDE!
Accept your Extra-Inches – love yourself!
Shopping-Links:
sequin-shirt* by ASOS PLUS (size 3XL) – via ASOS (shop now…)
Please see my size guide for comparing your measurements with the provided sizes I wore the clothes for this blogposting.
Follow me!
*tagged articles have been provided by the named brands or shops for this blog posting