I love loungewear! I former times I tended to just wear old pants and shirts at home. The stuff that was too good to throw away but not worn outside anymore. since a while I really buy comfy things just for the purpose to wear it at home. A good example for things like that are fluffy onesies for winter. High quality loungewear just makes you feel much more comfortable at home and you don´t look savaged when a delivery service rings at your door… 🙂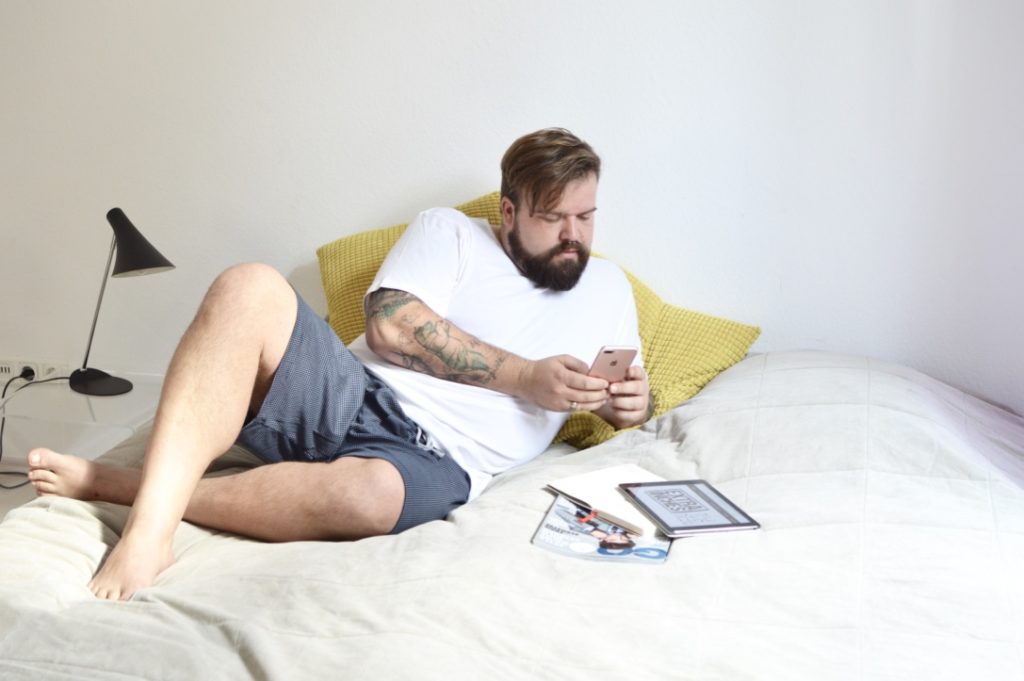 A few weeks ago I had been asked by mey, if I want to test their brand new plus size loungewear and underwear collection and write e review about it. as I´m always on the hunt for new shops and brands that offer plus size fashion I said yes immediately!
I ordered loungewear pants a shirt and underwear. If you already read some of my posts, you know that I do not suggest things to you that I don´t like and if there is something that disturbed me I will let you know so you can be sure that I don´t want to just sell something. So don´t think that my opinion has been bought when I praise especially the lounge pants that much as I will do… but I really just love it!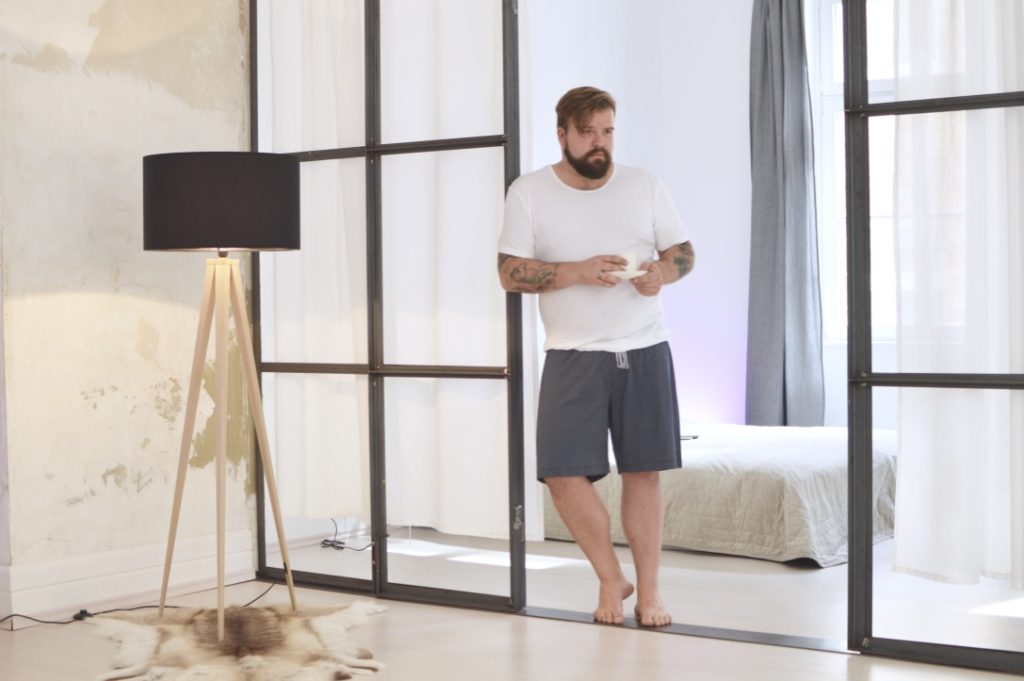 I will start with the shirt. It´s a white t-shirt. There might not be much to say about it – but it really has a great quality, it´s light and due to the great fabric it is perfect to wear under a shirt, as a regular shirt or as a great loungewear piece. A great basic item that suits many purposes.
Let´s get to the pants: They are just great! I can´t really describe the fabric…it´s soft, quite thick also light. First it feels cool and smooth, after a second it adapts your body temperature and you don´t really feel it anymore. As already said I would not praise a thing if I´m not exited about it. But really: I simply just love those lounge pants! A piece you take on and just feel comfortable in!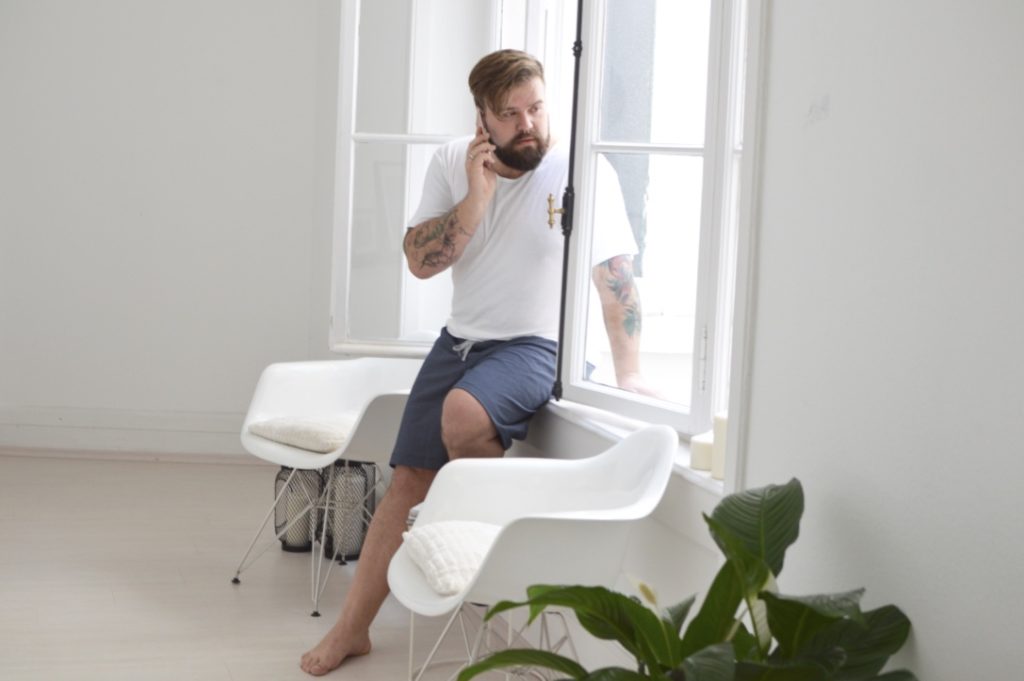 Shirt und pants are really great loungewear outfit and you can get rid of those shabby looks you might have worn at home. High quality fabrics and comfortable patterns make you enjoy a day at home even more! Loungewear at its best!
mey also sent me a pair of boxers to wear them under the pants. To be honest I would not wear boxers underneath lounge pants… In general I prefer the wider boxer shorts as I think that my tights are to big for those skinny boxers – as the legs always roll up if I wear them under a pair of jeans… But I really like the way they look and I wear them for lounging at home as well.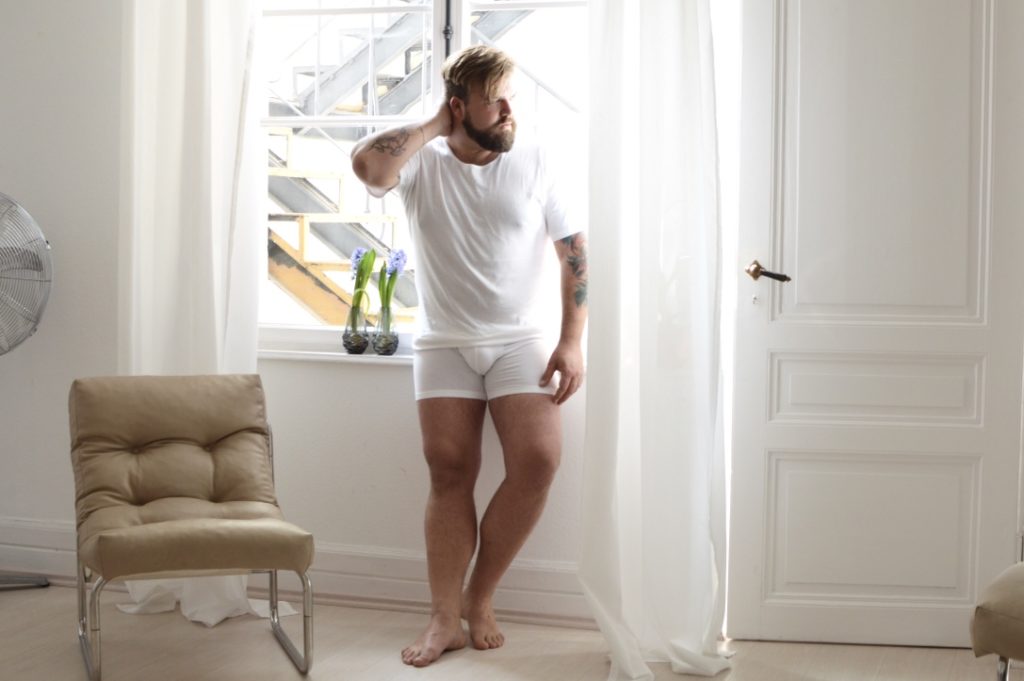 I really wasn't sure if I should make pictures in underwear… but hey, I don't wear more fabric at the beach!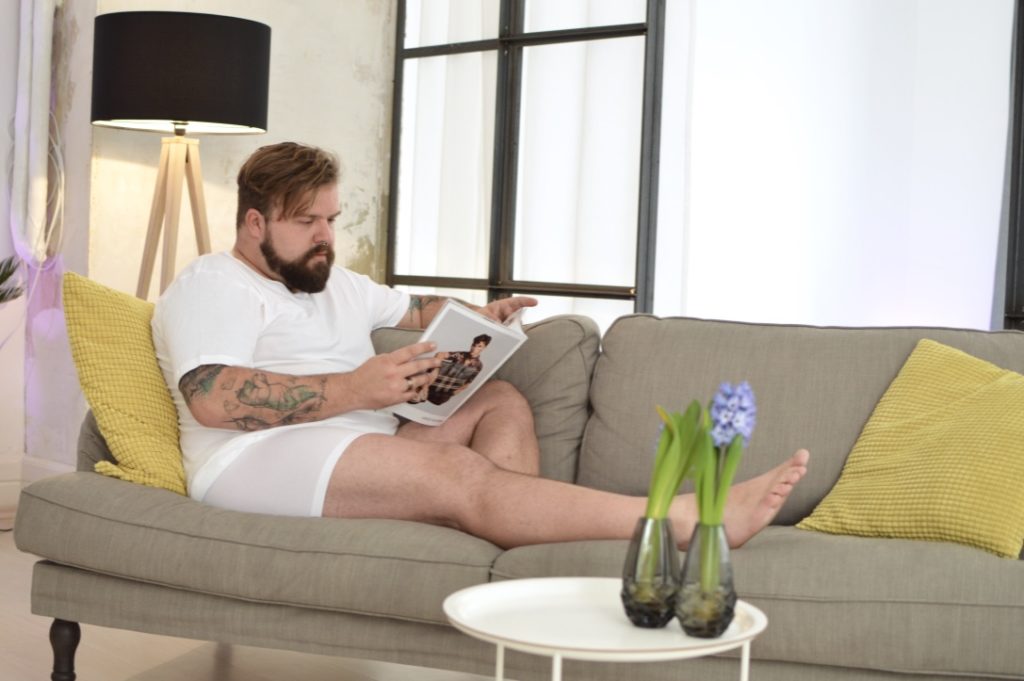 As already mentioned I wear those boxers as loungewear as well, because I don´t like them as underwear that much. But if you want to use it as underwear, I bet it´s really comfy as well, because there is nothing that troubles you… they are nearly seamless and extremely thin! The dry cotton fabric makes it comfy and functional in the same time.
mey stands for best fabrics and high quality – so their products don´t have the price of underwear multipack you can get at a supermarket but it´s really worth it as you want to pack up something with that bodywear that deserves the highest quality.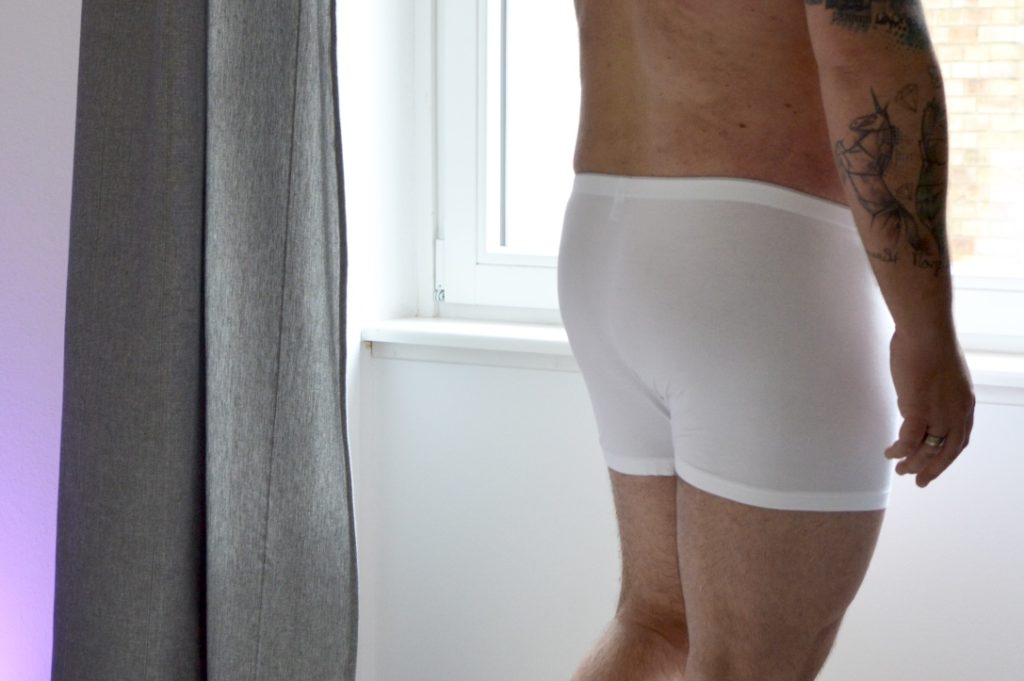 On this very last pic you can see the reason why I can wear most trousers in a smaller size – as my butt as that flat! Even the best underwear does not make it look nicer… 🙁
There has always been body wear in plus sizes for men, but the range wasn't that big. I really like the fact that big brands like mey take up that topic and bring a bigger variety on the market. Now you really have the choice to chose between qualities and price ranges!
Accept your Extra-Inches – love yourself!
Shopping-Links:
Short lounge pants* by mey (size 4XL) – via mey (shop now…)
Shirt* by mey (size 12) – via mey (shop now…)
Boxers* by mey (size 3XL) – via mey (shop now…)
See the whole plus size loungewear and underwear collection for men here: outsizes for men by mey
Please see my size guide for comparing your measurements with the provided sizes I wore the clothes for this blogposting.
Follow me! INSTAGRAM & FACEBOOK
*tagged articles have been provided by the named brands or shops for this blog posting