This years Plus Size Fashiondays are over – you will find a complete review on that on my blog within the next days.
This post is all about the outfit I wore on the runway for Happy Size, and the ones of my fellow male plus size models. All 5 looks are cool casual and urban street style looks.
I really "need" to be a fan of all those five outfits, as I was the one who created those looks fr Happy Size, so please forgive me if I praise them too much… 🙂 But honestly, I would not have picked them if I would not Like them and I would wear all of them!
I can already wear my outfit, as all models who walked the runway for Happy Size were allowed to keep their pieces! Thanks for that!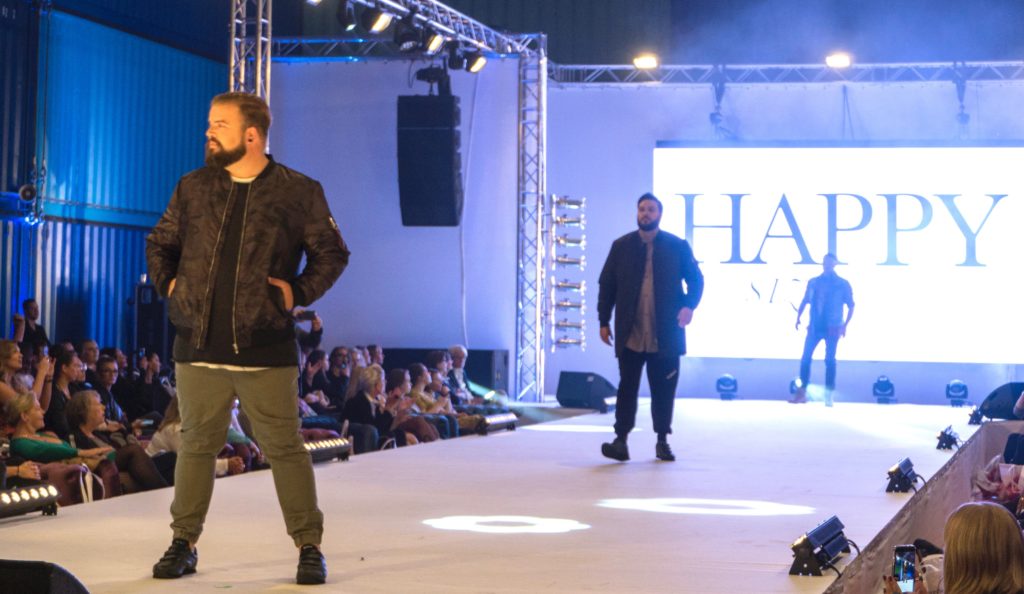 Let´s look at my outfit: I had an amazing camouflage bomber jacket, cool and comfy jog pants, a long fit shirt and a jumper with destroyed effects. I love the autumn colors, it might not be an eye-catching look on the first sight, but it´s all in the details!!!
Everyone who knows me or who is following my blog knows that I really love camouflage and I am a little big addicted to bomber jacket. When both comes together it´s a match made in heaven!
The day after the show I wore my look at the Plus Size Fashiondays trade fair (lots of exhibitors where you could try and buy clothes and some little runway shows as well) and had a little shooting just behind the event location. It was a really special shooting as the amazing Tess Holliday took part and her hubby Nick made the pictures. They are so cute together! A great and powerful couple – people you love from the very moment you meet them!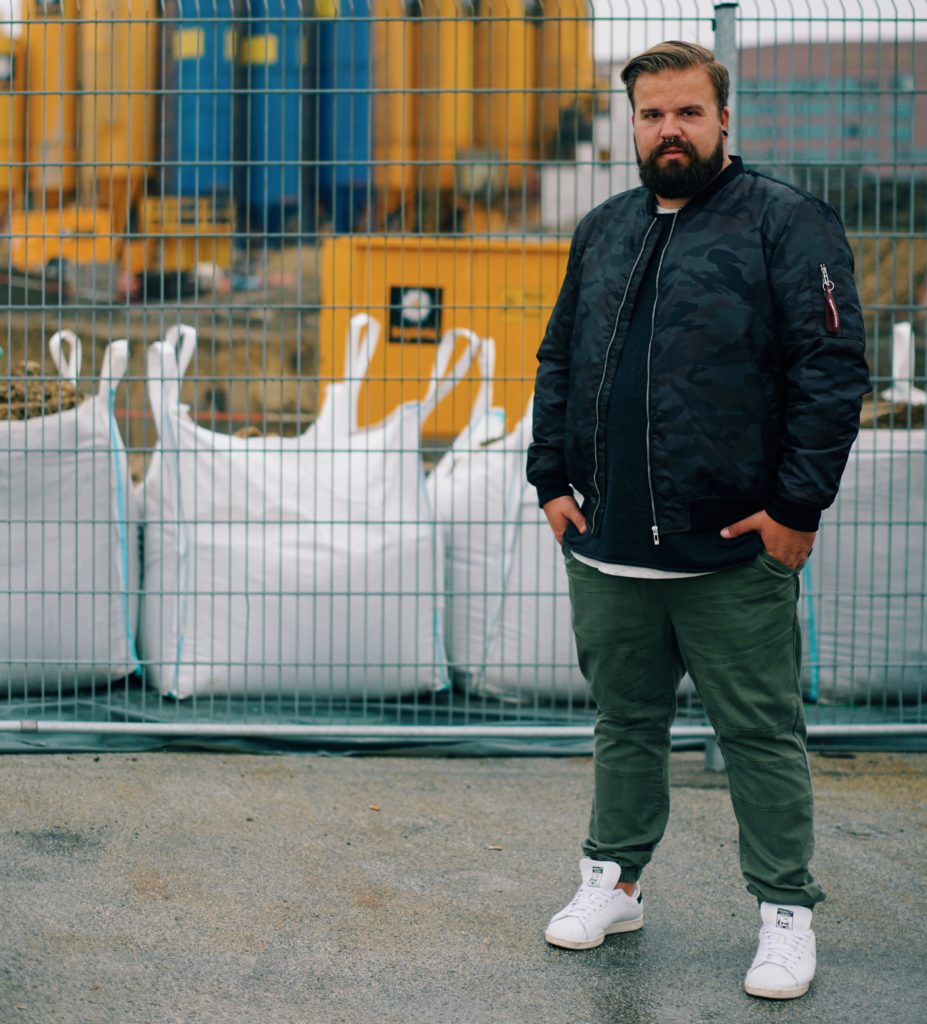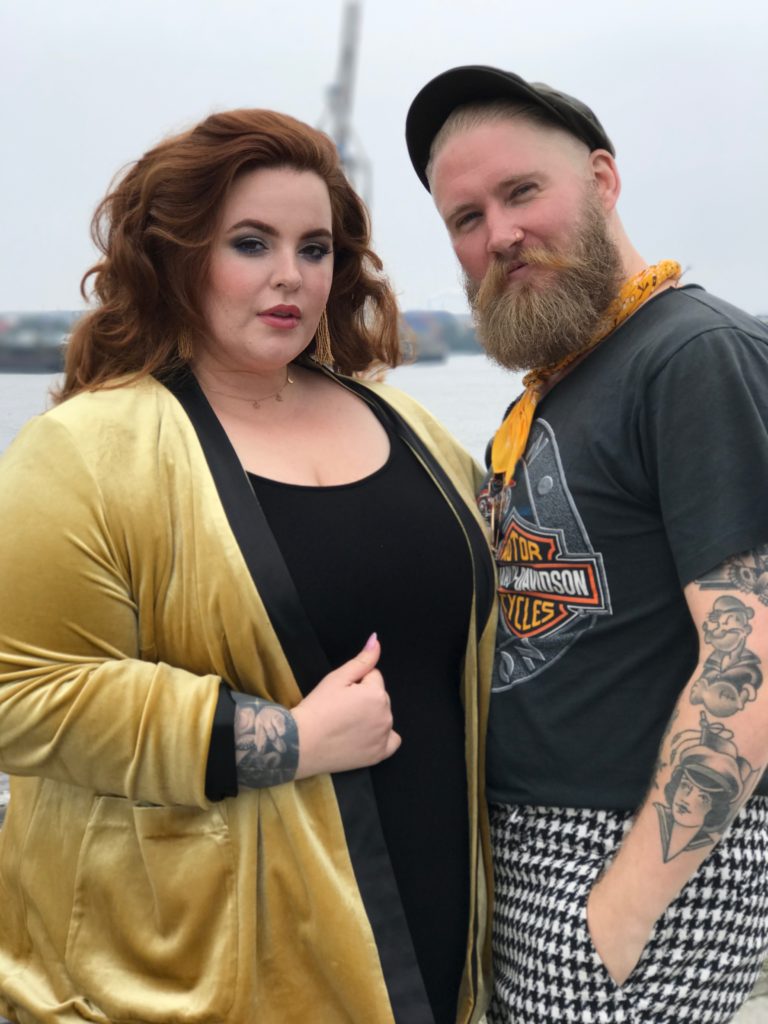 I also had my camera with me and tried to get all the male models with their runway look in front of my sense 🙂 Unfortunately I did not work for all of them – one look is missing.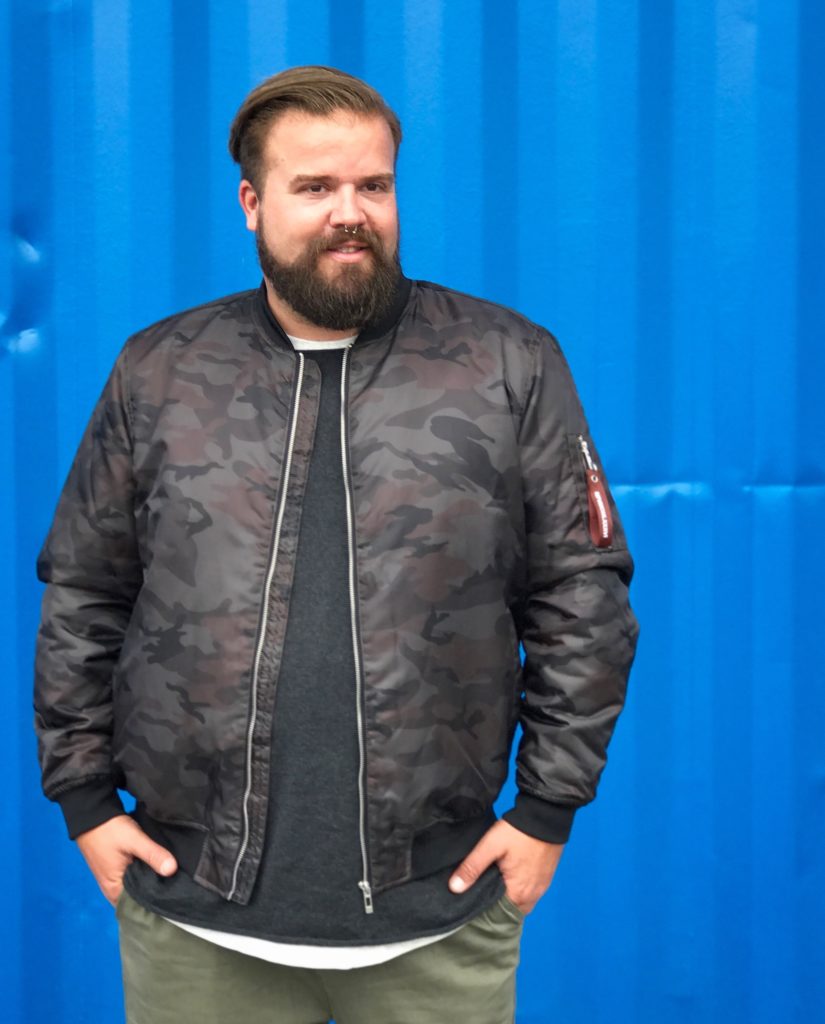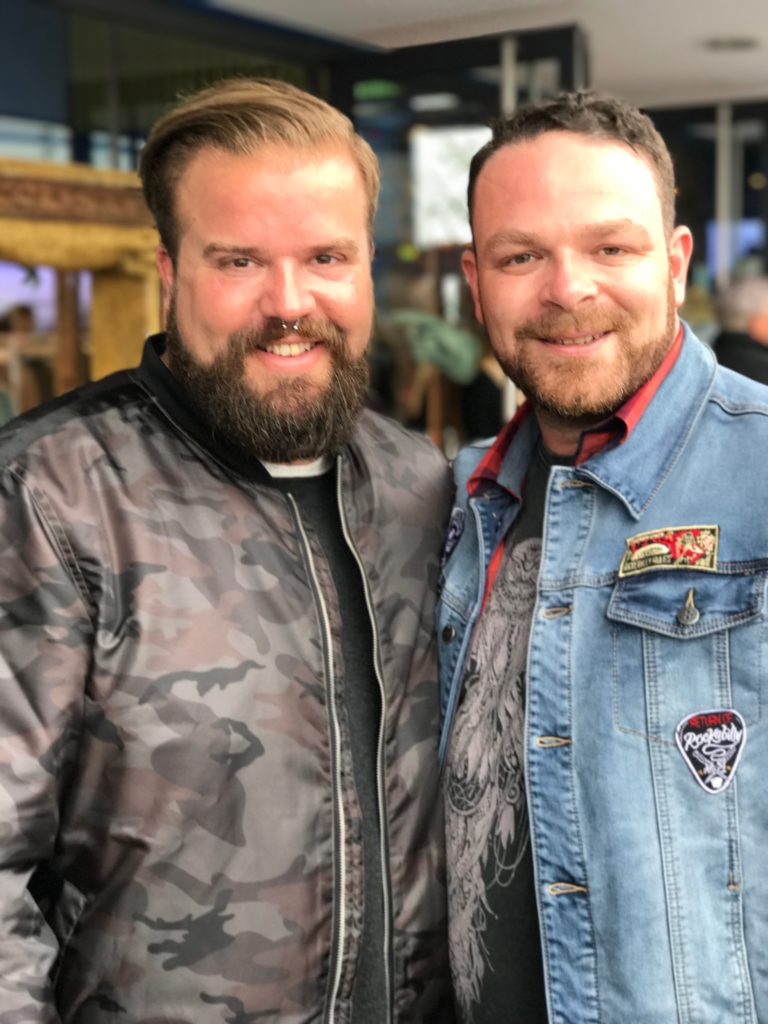 You can find all of the pieces from the Male Plus Size Fashion Show of Happy Size here:
 Happy Size – Runway Looks Male Models
The Plus Size Fashiondays are really very special for me. It´s always a fun time, you meet amazing and inspiring people there, get to see great plus size fashion and as my career startet there it´s a great memory.
A few ladies also had their Happy Size Outfits with them, so I took pictures of their looks as well.
For more impressions of what happened in Hamburg, please check Instagram:  #psfdays2017  and #plussizefashiondays
Accept your Extra-Inches – love yourself!
Shopping-Links:
Please see my size guide for comparing your measurements with the provided sizes I wore the clothes for this blogposting.
Follow me! INSTAGRAM & FACEBOOK
*tagged articles were given to me (and all the other models who walked for Happy Size) as a present