The first thing you might think of when you hear pastel may be pinkish, light and  soft, feminine tones… but those light colors are something for us men as well – especially during spring time! In the world of fashion each season specific colors are dominating the scene. Those colors are often derived from the Pantone Fashion Color Report, which is set up by Pantone by questioning big brands about the colors of their upcoming collections each season. For spring and summer 2017 pastel colors are a big number!
For a special campaign called "spring colors", bonprix picked up the topic pastel as one of this seasons trending must haves. So it was obvious that I picked something from that special campaign for my monthly post for bonprix. I chose three items, two of them complete in the trend color "Island Paradise" aka. Pantone 14-4620 from the Fashion Color Report – plus size fashion in one of the most trending colors that you can wear this year!
When I was browsing the shop to assemble the outfits for this post, I thought that bermudas and a checked shirt in the same color would be a great idea. But when I tried it on, it was a bit too pale, too much light blue for me especially because I paired that look with white shoes… I might be a nice outfit for a summer day on the golf course, but I prefer to put some contrast into the outfit by pairing the pastel with denim. You can see the "golf outfit" at the very bottom… 🙂
To get even more contrast to that look I chose black shoes and a matching belt to jeans and the checked shirt. A nice casual look: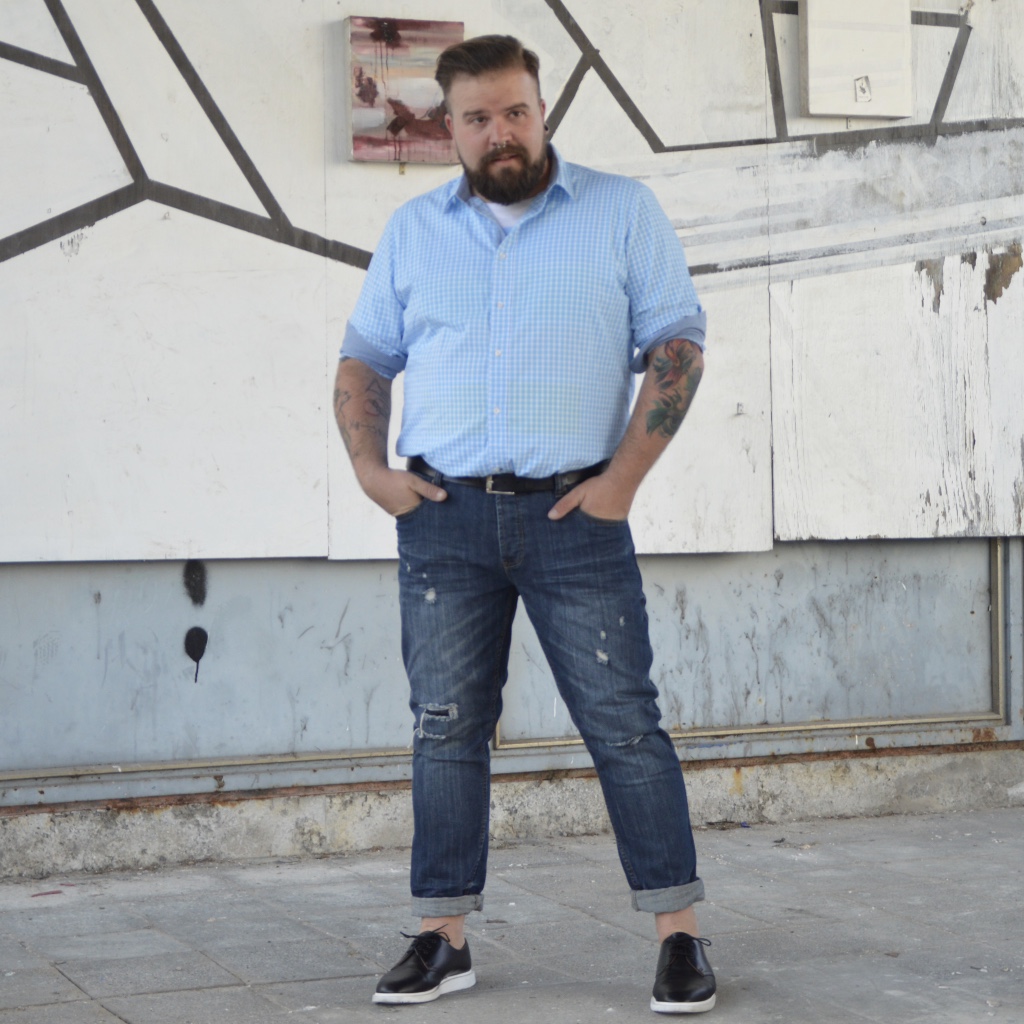 The same shirt can be worn for an easygoing streetwear outfit as well: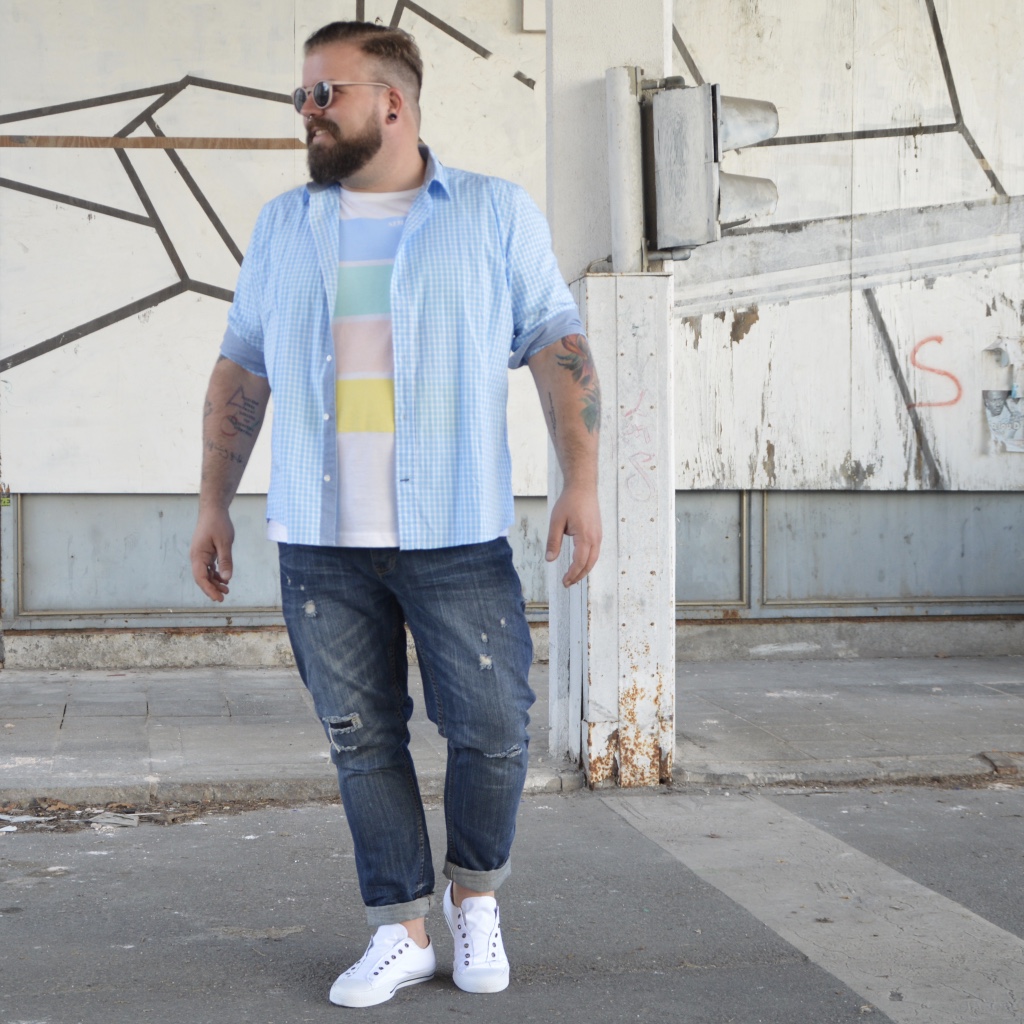 As a third variation I paired the light blue bermudas with a denim shirt: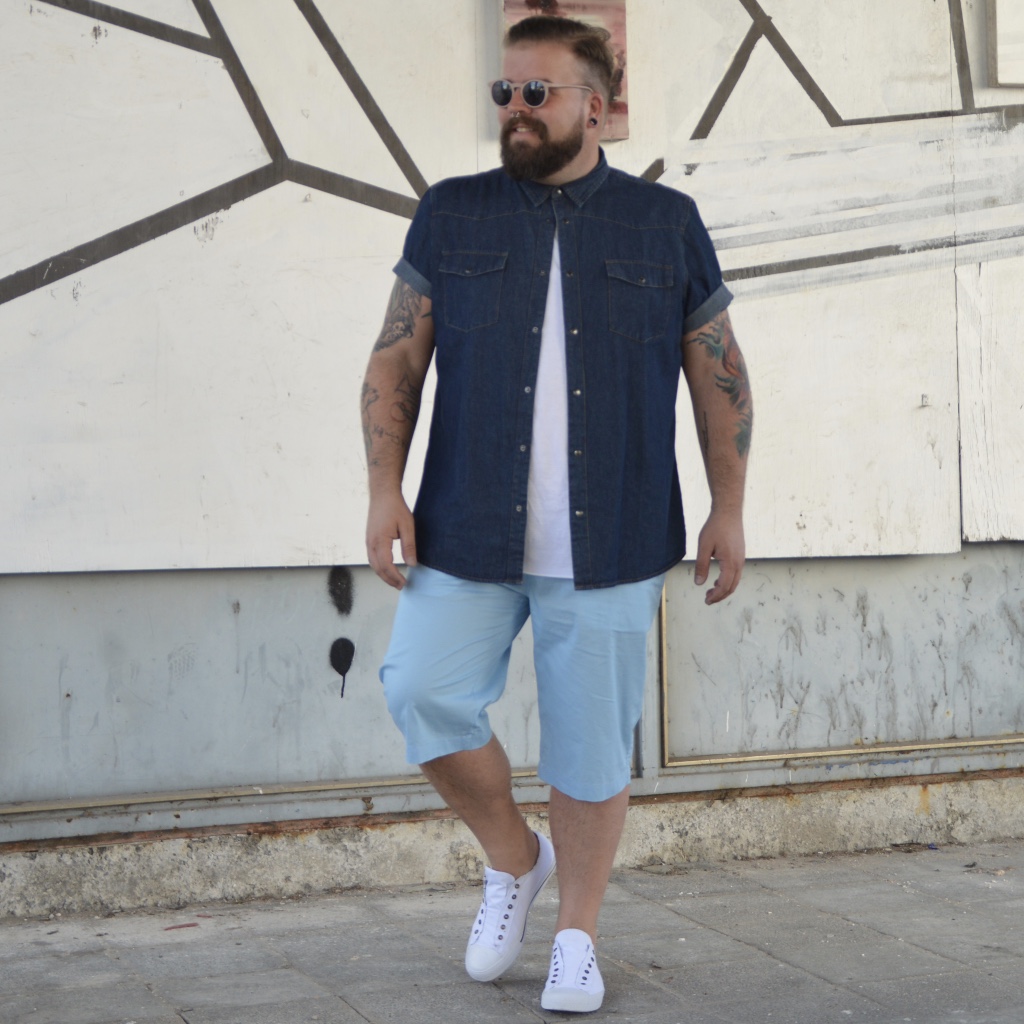 The last pastel spring outfit is as easy it can be – t-shirt and shorts: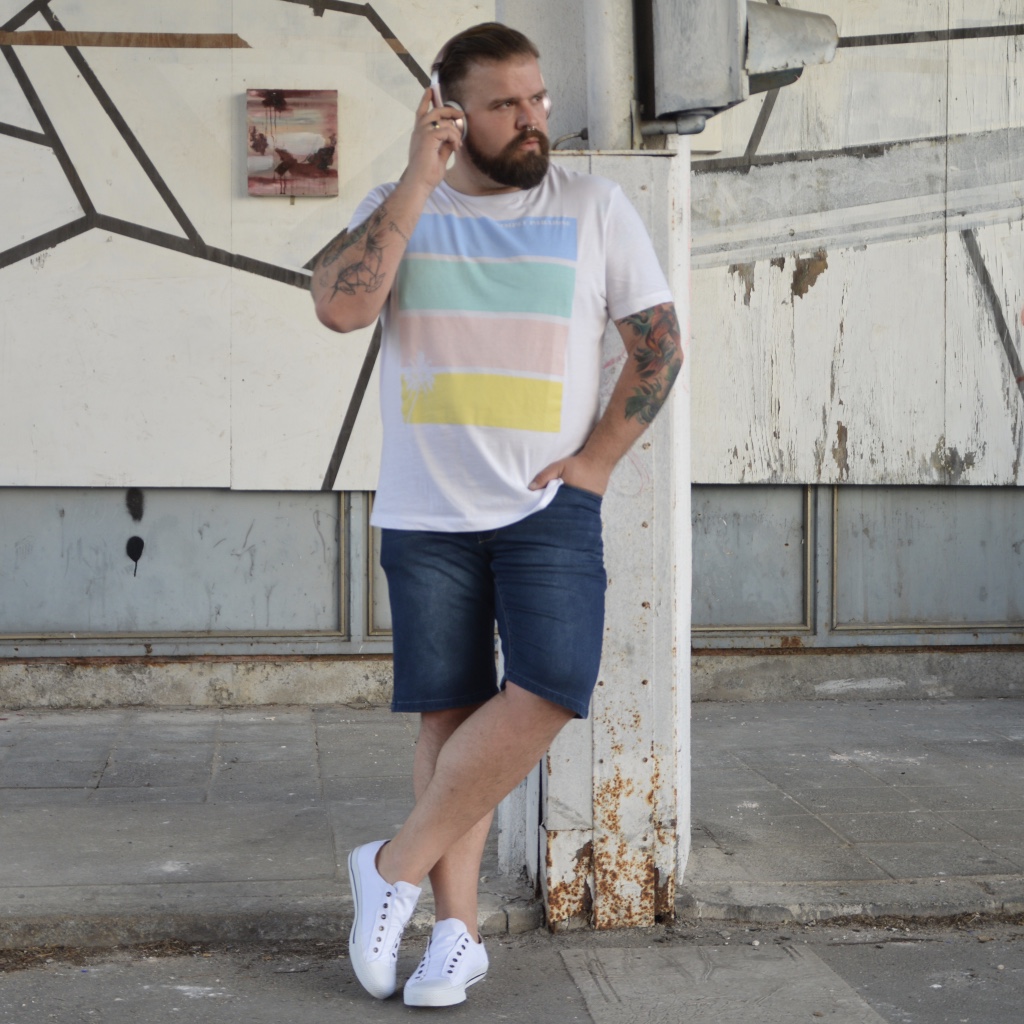 Even if my first idea of paring a few pastel pieces in one outfit wasn´t the best idea I´ve ever had, I´m really happy with the items I chose because they are great basic items you can pair to many existing pieces of your wardrobe. And as you can see, pastel works fine for men if you don´t overdose it!
Accept your Extra-Inches – love yourself!
Shopping-Links:
Please see my size guide for comparing your measurements with the provided sizes I wore the clothes for this blogposting.
Follow me! INSTAGRAM & FACEBOOK
*tagged articles have been provided by the named brands or shops for this blog posting