| Advertisement |
Qvadis is a plus size only jeans brand hat hit the markets a few months ago. The special thing for me is that they started with their mens collection! Thats a really rare thing most stores and shops are for women only if you look on the high streets and online shops. But there will be a line for woman soon as well. It´s already been introduced during the Plus Size Fashion Days in Hamburg two weeks ago.
I am in contact with Qvadis weite a while and was happy to get to know the team in Hamburg. So I thought it was more about the time to introduce the brand to you as well.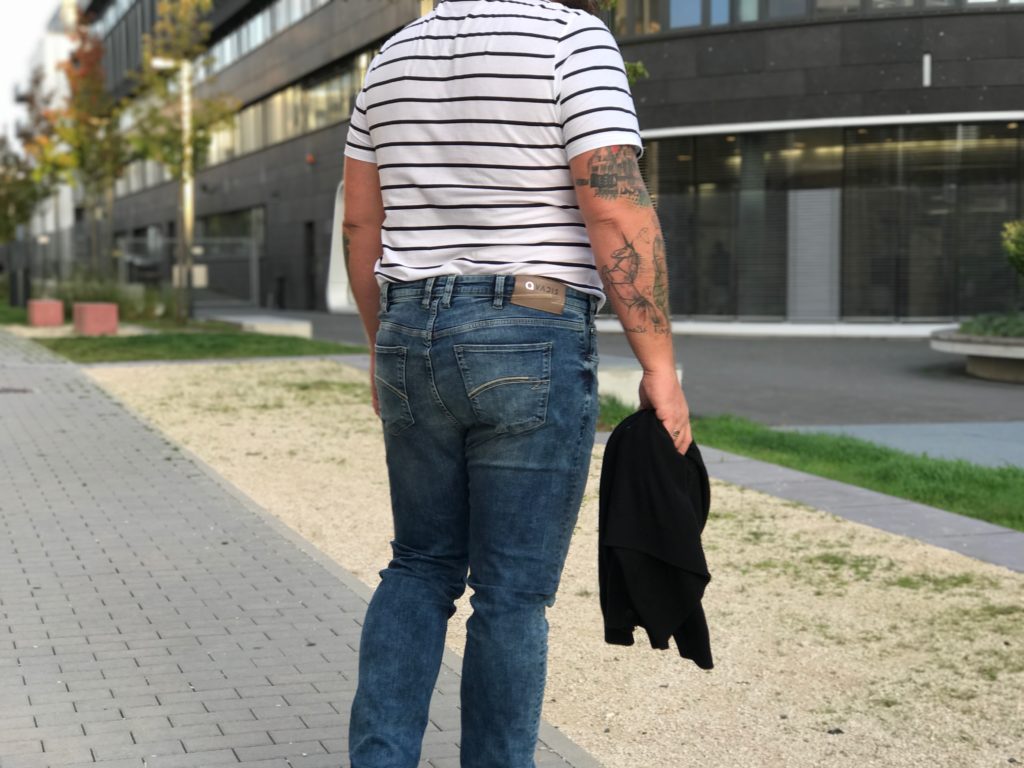 Those jeans really have a great fit. On the hand hand it´s because they are made for plus size bodies, on the other hand it´s because they have a big part of stretch. Since quite a while I am trying to avoid buying jeans without stretch as I like a more skinny fit and with big calves like mine jeans without stretch are not that comfy…
I also love the details Qvadis has on the jeans. There a nice leather patches, rivets and  nice seams. The design is well-thought-out and you feel the passion for plus size fashion! One of the reasons why I really like to introduce this brand to you.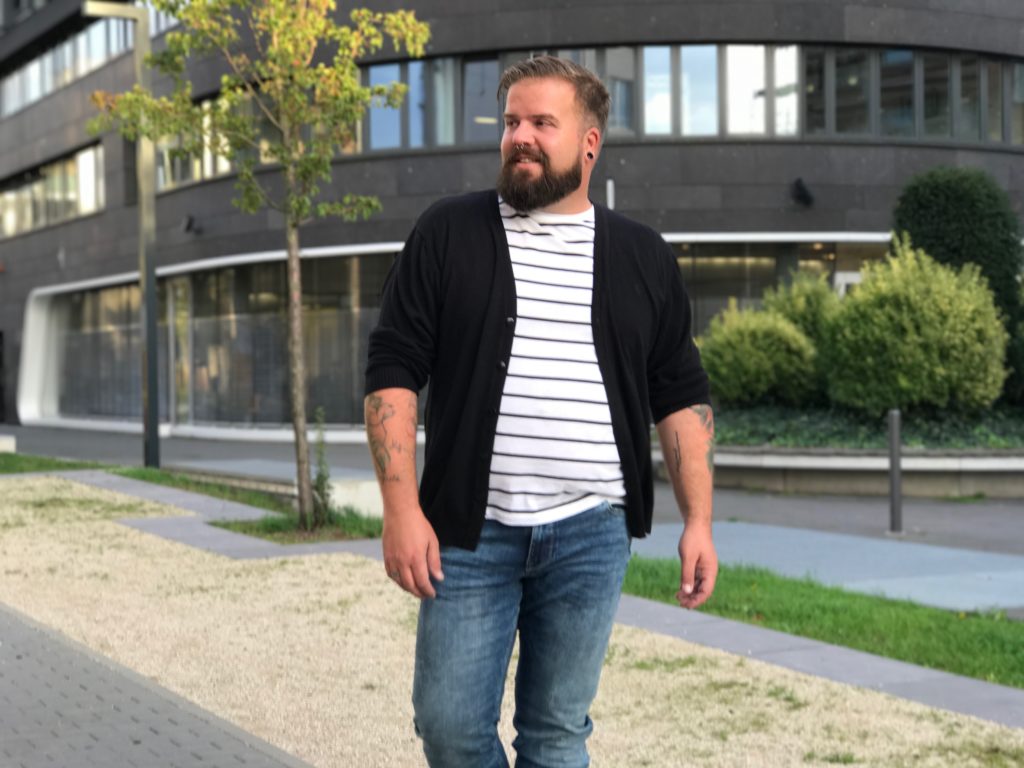 There is one thing I don´t like that much… you can only choose the waist size that starts at 40 inches – but not the length. As I have really short legs for my body height (wearing l32 or even sometimes l30) thats suboptimal for me. But I am used to give pants to a tailor to have them shortened.
A last thing that needs to mentioned: Qvadis jeans are not the cheapest ones… the are in the price range of Levis or Diesel Jeans – so you can say that quality has it´s price and better buy only one pair of jeans that fit perfectly than two that are more cheap and don't have that great fit and quality.
Accept your Extra-Inches – love yourself!
Shopping-Links:
Jeans* TRYM by Qvadis (size 42) – via Qvadis (shop now…)
Please see my size guide for comparing your measurements with the provided sizes I wore the clothes for this blogposting.
Follow me! INSTAGRAM & FACEBOOK
*tagged articles have been provided by the named brands or shops for this blog posting