Sometimes I visit an H&M Store cause it happens that some pieces of the collection (mainly basics) fit in XL. This time I wanted to check some stuff in XL, in order to see if it makes sense to order them in XXL online (in Germany the extended sizes up to XXL are only available online). I saw that shirt, fell in love and as a big surprise they had it in stock in XXL!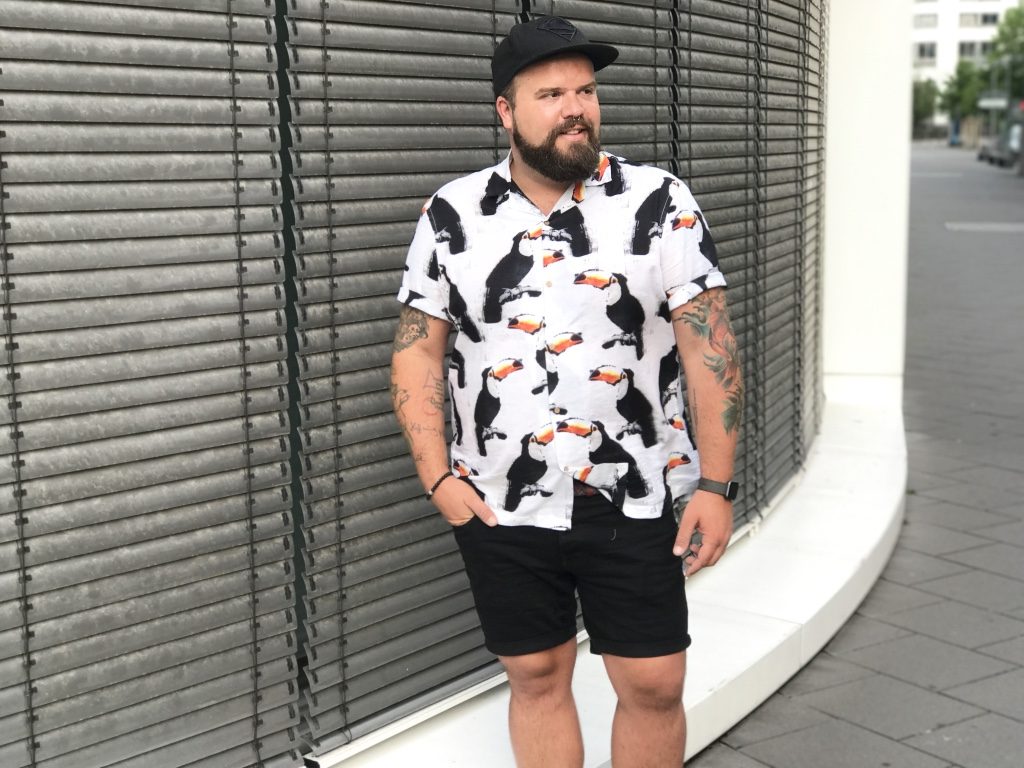 The outfit wasn´t planned to be an outfit for my blog – but as I wore it the other day I thought that it is really cool and that it must be blogged. 🙂 So I made the pictures when I came home spontaneously.
Right at the moment sneakers with tube/crew socks are trending – you see that really often and I like it! Vans had their comeback a while ago and I always said to myself that I don't need them cause I have enough black sneakers… but hey… I was´t strong enough and bought them. 🙂 You can never have enough shoes!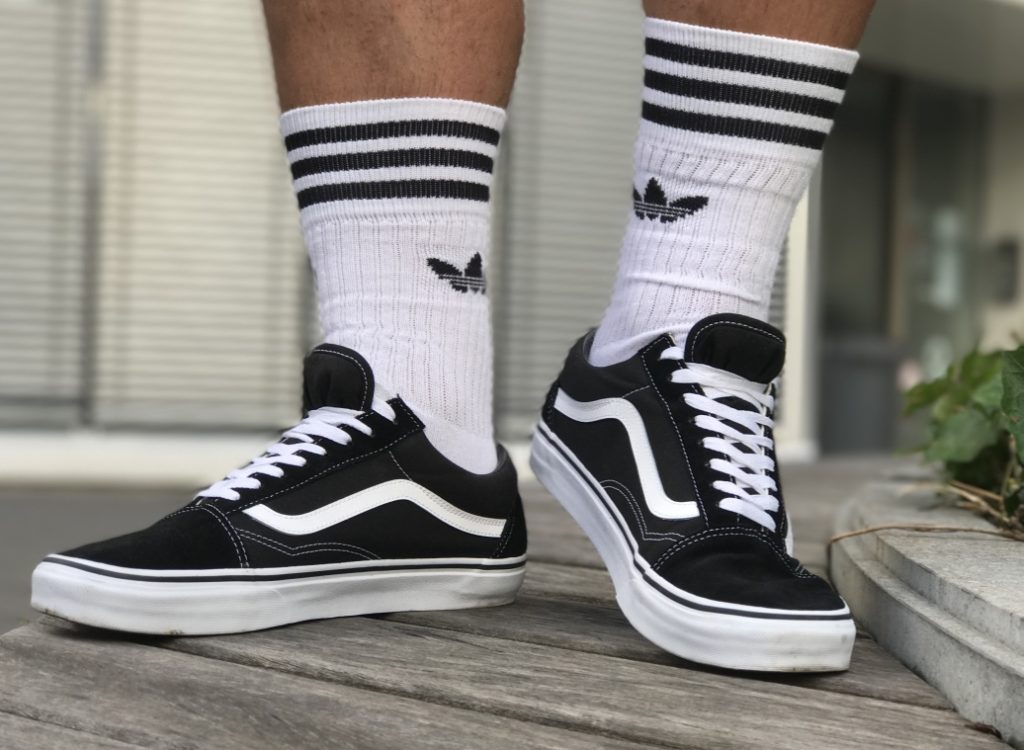 On Instagram etc you see a lot of postings with Adilettes and other sandals paired with socks. A thing that was "reserved" for retired german tourists, somehow became hip.
As I got a voucher from adidas for my birthday I ordered some Adilettes and had them customized – chose color and added my name. I love personalized stuff! 🙂
Trends are always a fun thing to follow – but sometimes there is no need for it… It looks quote nice, but feels strange and even wrong somehow pairing them with crew socks. So no thumbs up for that style for me. Maybe I get used to seeing that on the streets and try it again someday, but for now I´ll only wear them without socks.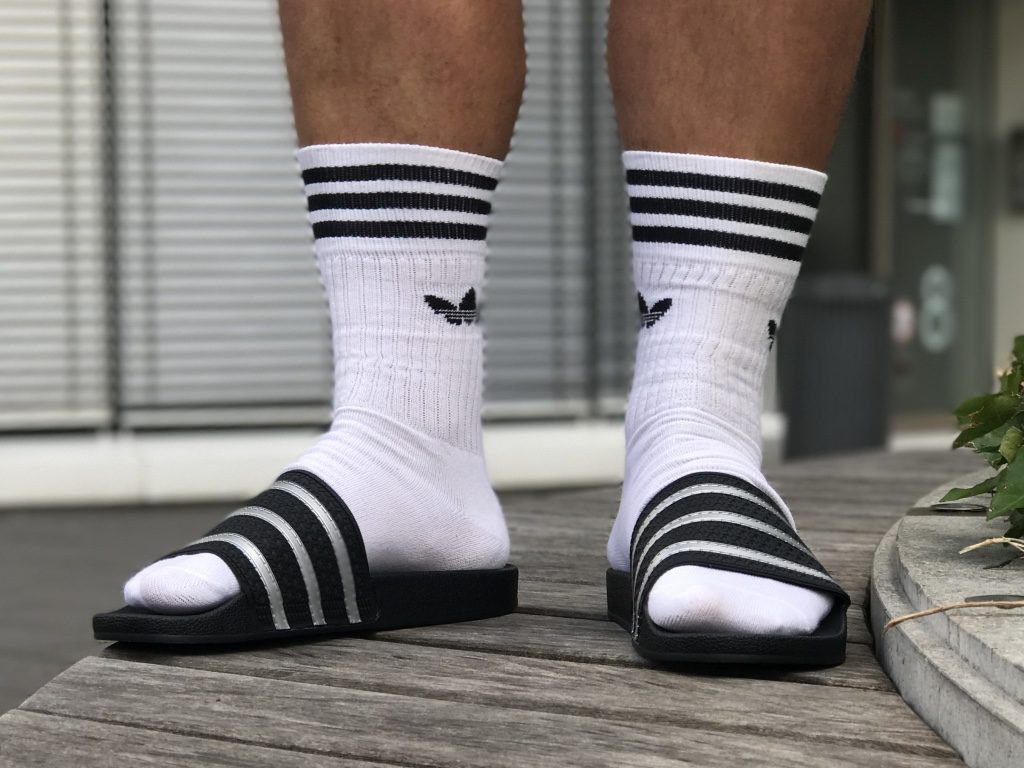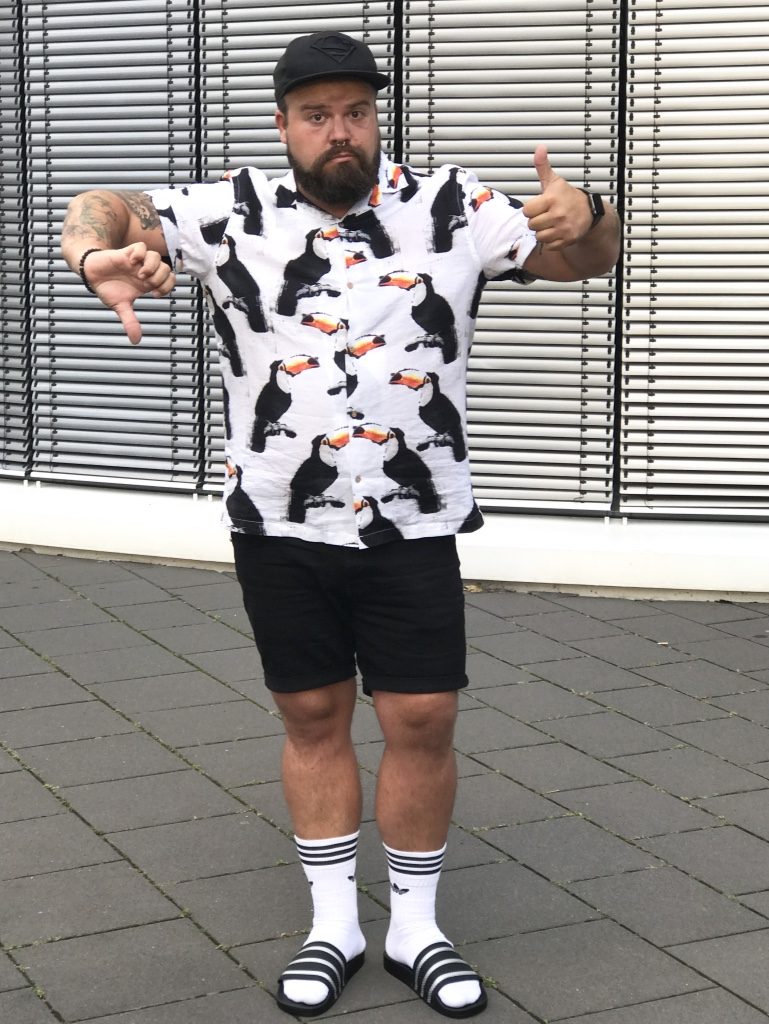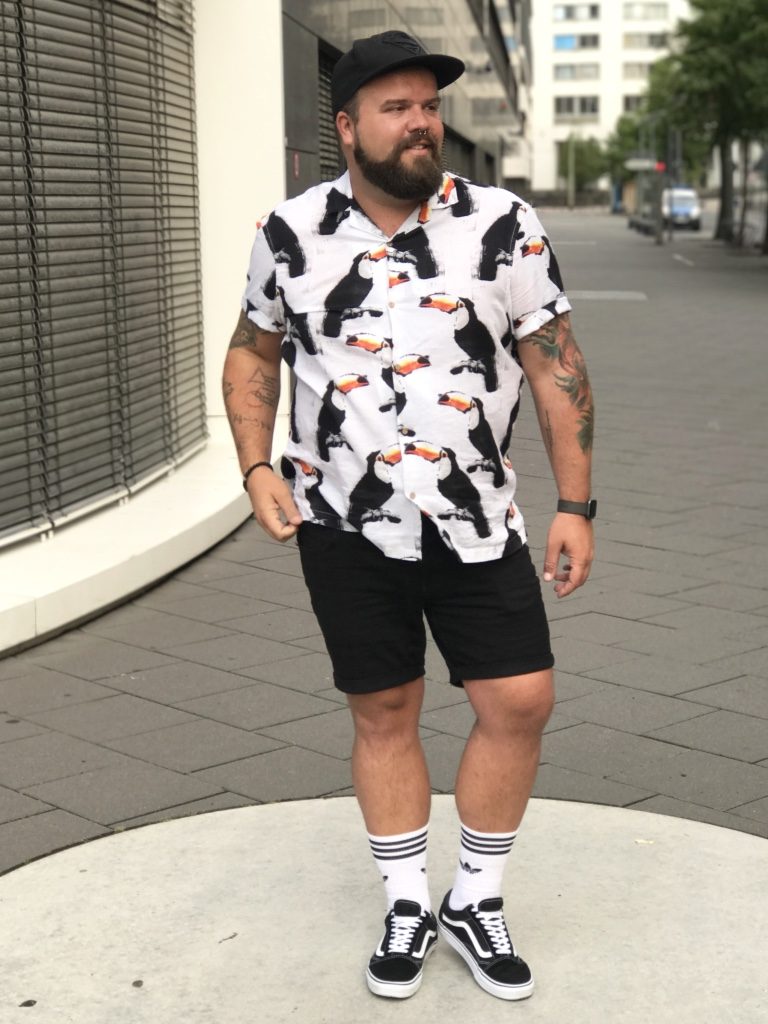 Accept your Extra-Inches – love yourself!
Shopping-Links:
Please see my size guide for comparing your measurements with the provided sizes I wore the clothes for this blogposting.