| Advertisement |
Claus at a festival… everyone who knows me would immidiately think: NO WAY! Camping and that kind of music??? But hey… sometimes I can be surprising ands spontaneous too! Just like the outfits I wear… 🙂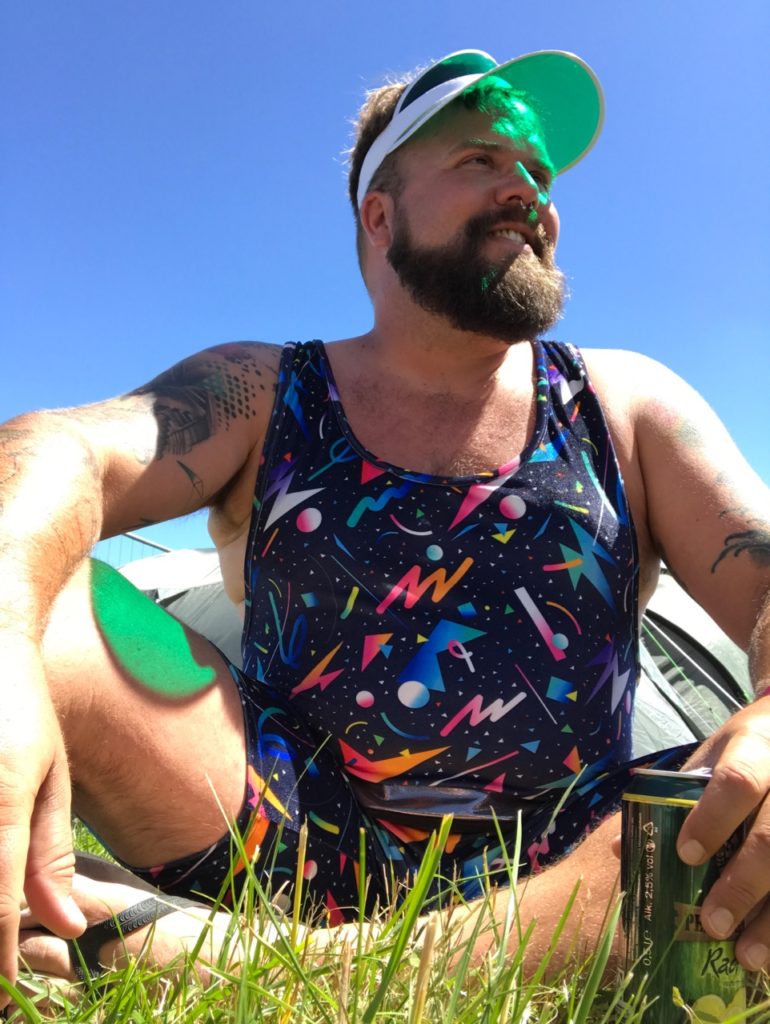 When it comes to music I am more a less fine with mainstream stuff on the radio… but I´m always happy when friends give me tips – and I have some friends with a really good taste for music.
This was my this time at the Southside Festival – the idea was born two years ago when I said that I want to have visited a festival before I turn 40. As this happens this week, it was just in time the last years and there is one thing more done from my bucket list.
The Soutside festival is a great mix of all kinds of music – so perfect for someone like me who wants to have a great weekend with friends and a wide range of music.
I only wanted to do one post with all the outfits I wore for the festival, but as I liked them all that much and the pictures are great (as I think..) I will do one post for each outfit. So I will be spamming you with them the next days…
The first one is my space singlet I put on for chilling at the camping side after we built up the tents. It´s colorful, cosy and fun to wear!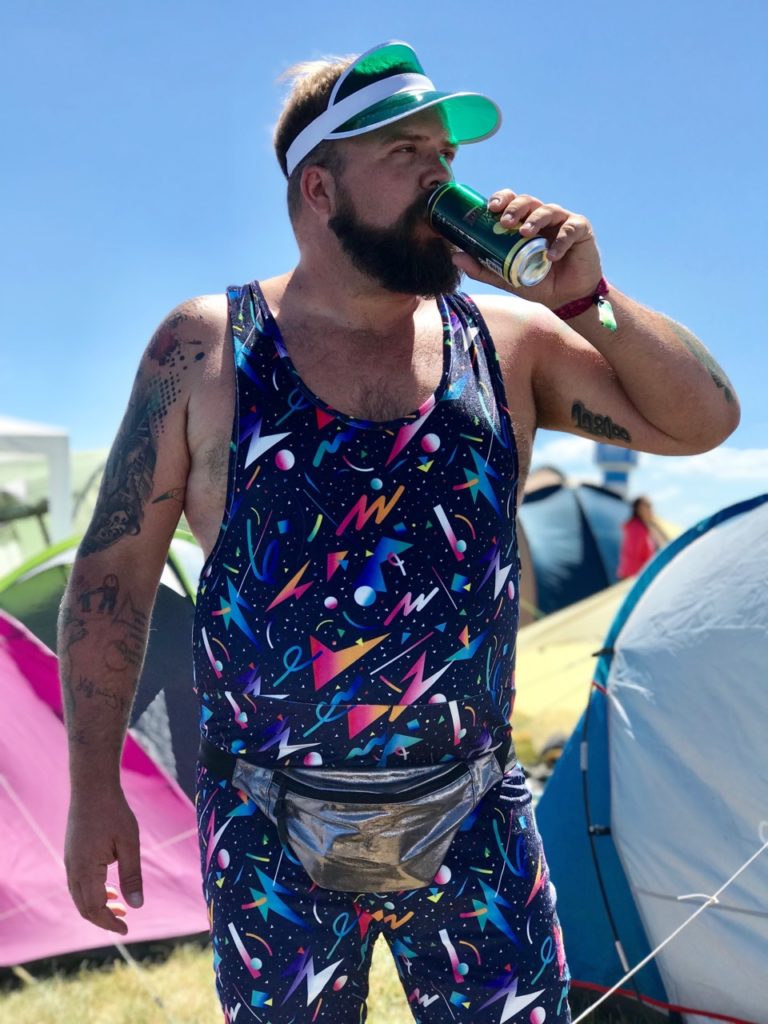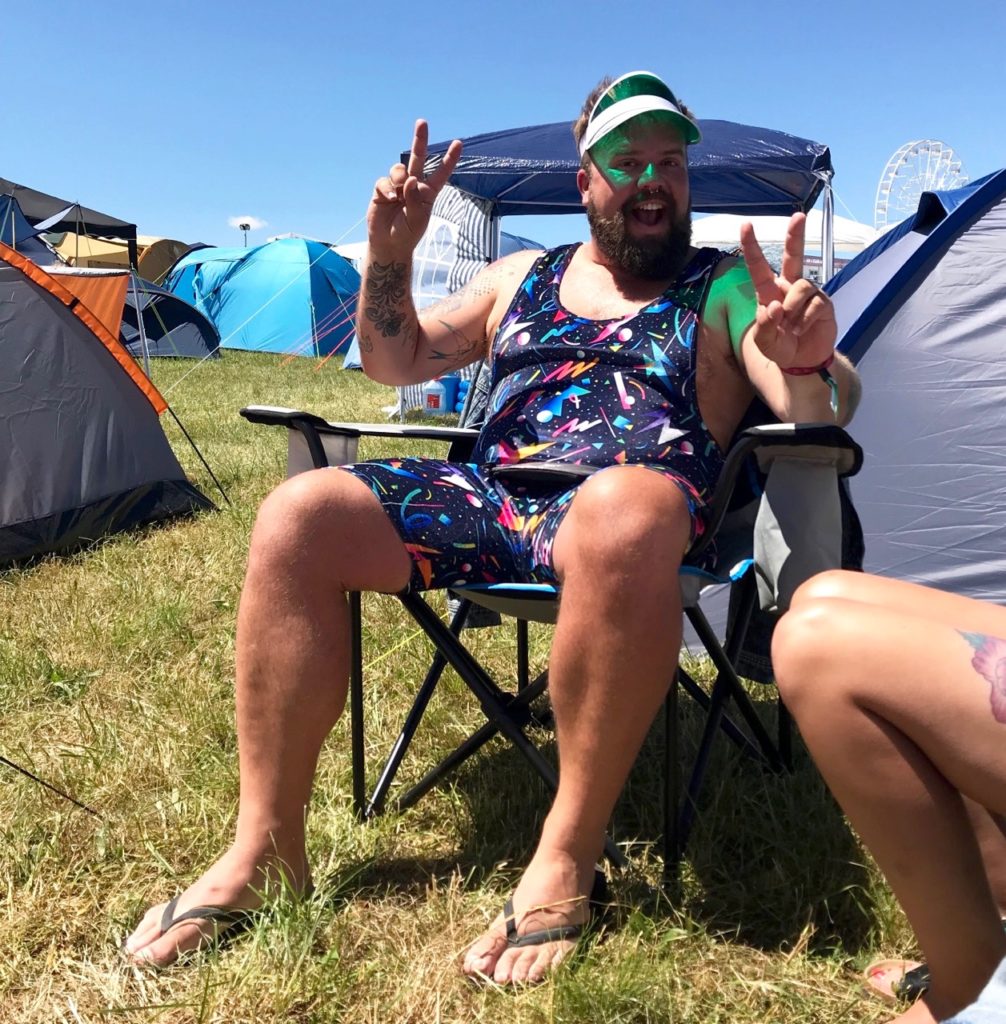 I think it´s just perfect even if it hides NOTHING. Not an every day outfit, but just the right thing for the upcoming pride and festival season.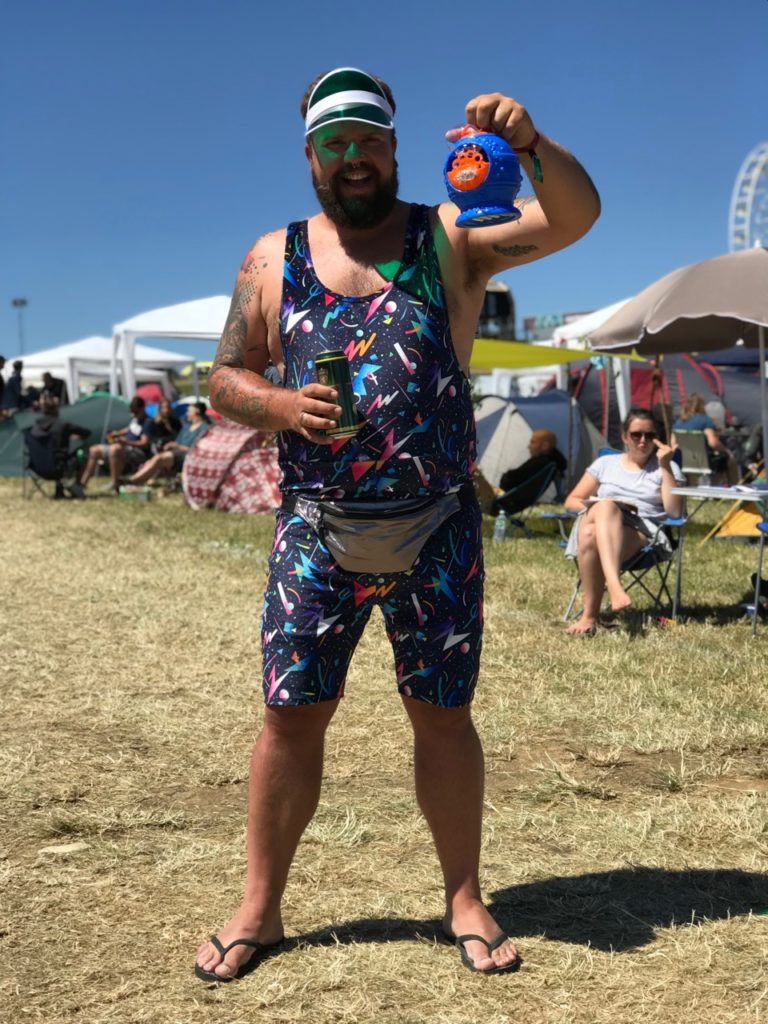 Outfits should be fun and where else can a piece like this be worn if not during a festival?! 🙂
Let´s rock and roll and enjoy life! 🙂
Accept your Extra-Inches – love yourself!
Shopping-Links:
Festival Singlet / Jumpsuit / Onesie by ASOS DESIGN (size  XXXL) – via ASOS (shop now…)
Festival hip bag silver by ASOS – via ASOS (shop now…)
Please see my size guide for comparing your measurements with the provided sizes I wore the clothes for this blogposting.
Follow me! INSTAGRAM & FACEBOOK
Here´s a little sneak of the other outfits to come: