| Advertisement |
This outfit might not be the most summer-ish beach look but as it can be chilly during the summer as well (especially in the mornings) this look totally works also for the sunshine season!
As you might know I love denim in all different variations, so I am happy when some new pieces pop up that are not simply the classic denim stuff we all know. The things that make this vest special are all the patches and embroideries – which I was afraid might be too much… But it´s not too much, it´s just right and I really love the vest!
You can style it – just like I did – in a more or less rockabilly way, or you can pair it with chino bermudas and a printed shirt. Everything works quite well as the color matches most everything!
I was so happy to find that fedora hat when I was offline shopping in Cologne a few weeks ago – I have such a huge head that it´s so hard for me to find hat or caps that fit. So if I find one, I buy it!!! 🙂  Ans especially for this outfit, the hat is the cherry on top because it completes the look.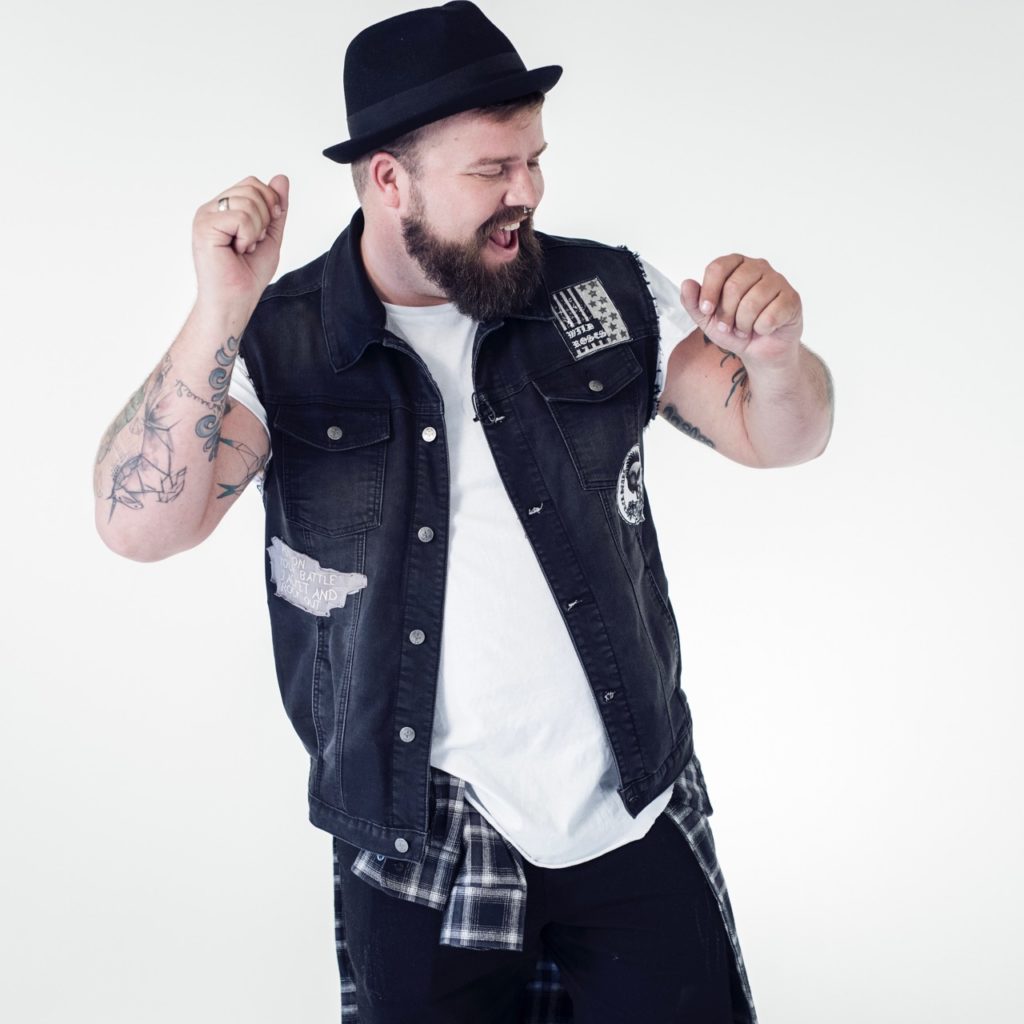 When you need to wear long pants during summer (maybe in the office or if the occasion does not allow shorts), just roll them up – still long pants but with much more summer appeal. 🙂
I hope you like the outfit as much as I do – and watch out… at around mid august I can reveal to which special event I wore that look and where and why those pictures were taken! 🙂
Accept your Extra-Inches – love yourself!
Shopping-Links:
Please see my size guide for comparing your measurements with the provided sizes I wore the clothes for this blogposting.
Follow me! INSTAGRAM & FACEBOOK
*tagged articles have been provided by the named brands or shops for this blog posting