Last year was my first time visiting a festival! The first time after at least 20 years sleeping in a tent again… It was a great experience, even the festival was canceled on the second day due to heavy thunderstorms that destroyed most of the festival ground…
This year there will be a second chance to get the full weekend with friends and great music. Really looking forward to that.
Despite all the camping equipment you surely need as much clothes as possible, cause you need to be prepared for different weather conditions and it should be also as less as possible because you don't want to carry that much stuff with you. So this suggestion with a really light shorts with matching windbreaker jacket paired with a few shirts in matching colors should be a good base for a party weekend.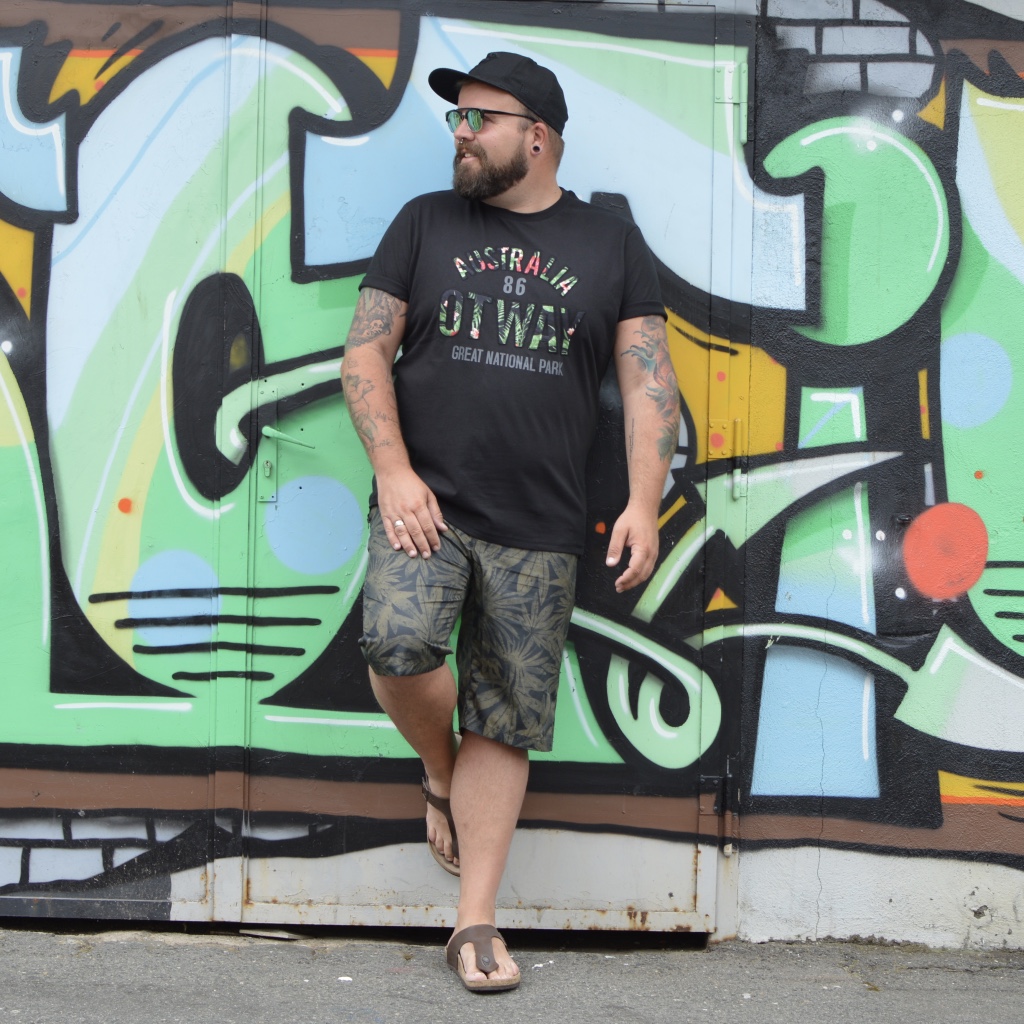 The great thing about those shorts and the jacket is that they are ultra light – so they don't need much space in your luggage, the fabric is water repelling and fast drying. So thats perfect for a weekend spend outside. The leaf print is great as well and it nearly looks like camouflage.
The bags have zippers and thats really a benefit as you don´t loose your stuff when you're jumping around in front of the stage to the sounds of your favorite bands!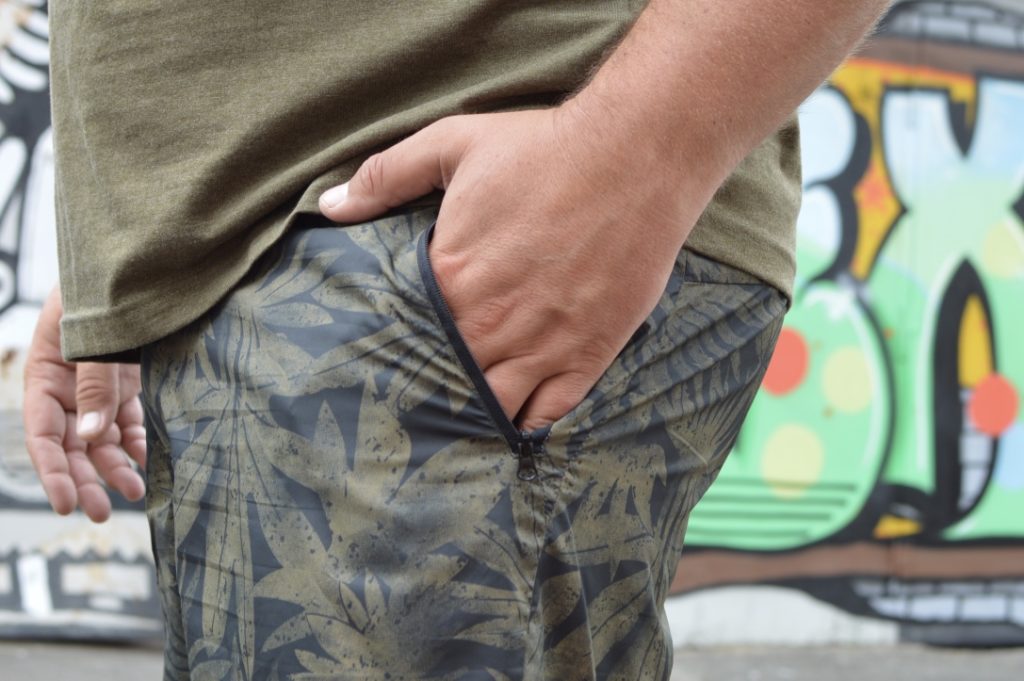 When its getting a bit colder in the evenings or a little rain shower shows up, the light jacket comes up and protects you.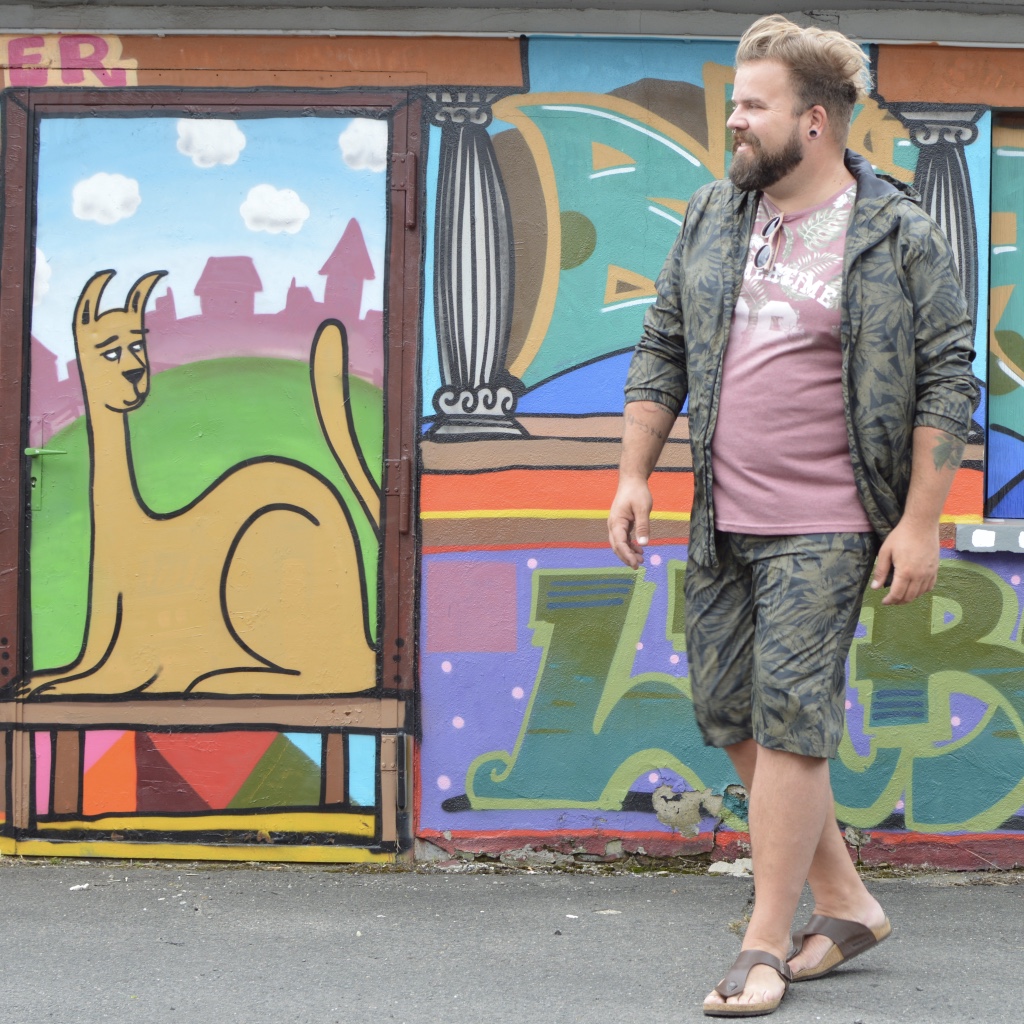 Those items should be a good base for your weekend at a festival or for a nice city trip – so lets call it plus size festival and travel fashion 🙂
Accept your Extra-Inches – love yourself!
Shopping-Links:
Please see my size guide for comparing your measurements with the provided sizes I wore the clothes for this blogposting.
Follow me! INSTAGRAM & FACEBOOK
*tagged articles have been provided by the named brands or shops for this blog posting