Ready for some color to let summer shine even brighter? When I´m in the mood for color it can be overdosed sometimes… like with this two great mix and match pieces I got from bonprix. Mix and match means that you get two or even more pieces from the same color, pattern and design to either wear them together as one perfectly matching outfit or to match them with  other pieces.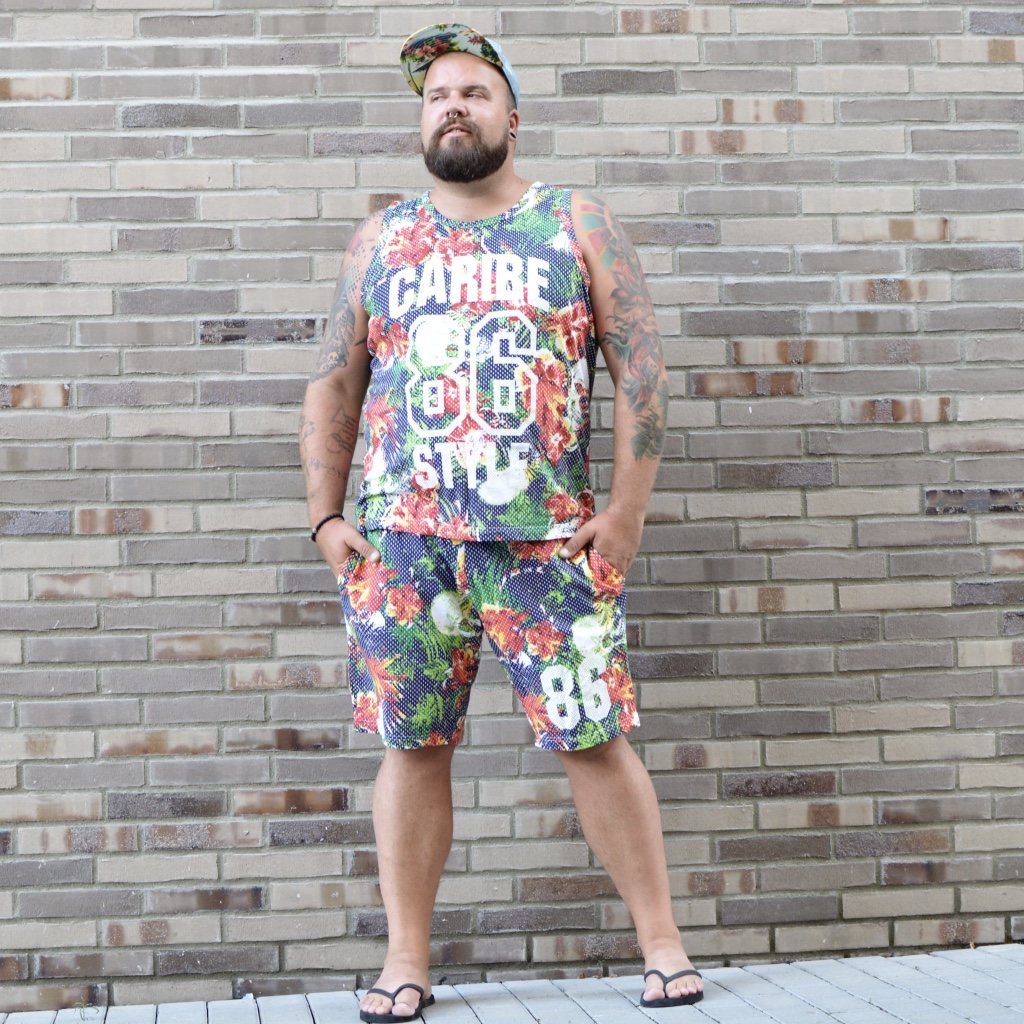 As I like to go to the extreme here on the blog to show what´s possible for us plus size guys I wear it as one outfit and paired it with a matching cap. Shrill is the new black 🙂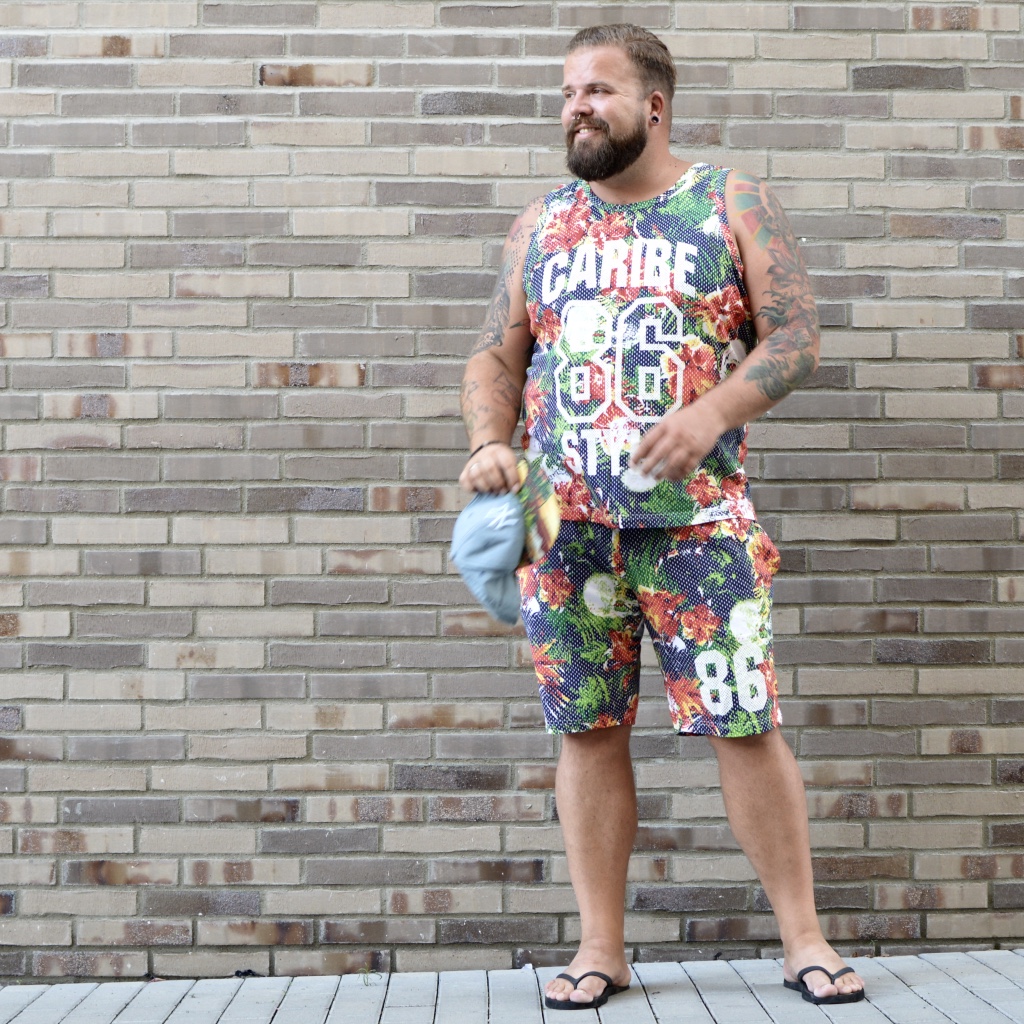 To lessen that color explosion you can easily pair the tanktop with jeans bermudas oder chinos, as well as you can wear the bermudas with a denim shirt or a simple white t-shirt.
Both pieces are made of a nice light sweat fabric so it´s really comfy and you can wear it as a city outfit as well as for chilling at home or even for the gym – perfect allrounder pieces that bring color to nearly every occasion and you can create many looks with just those two pieces.
Besides the cool colorful design with flowers I love the contrasting tricot print. That make´s it look sporty and is a nice contrast to the colors.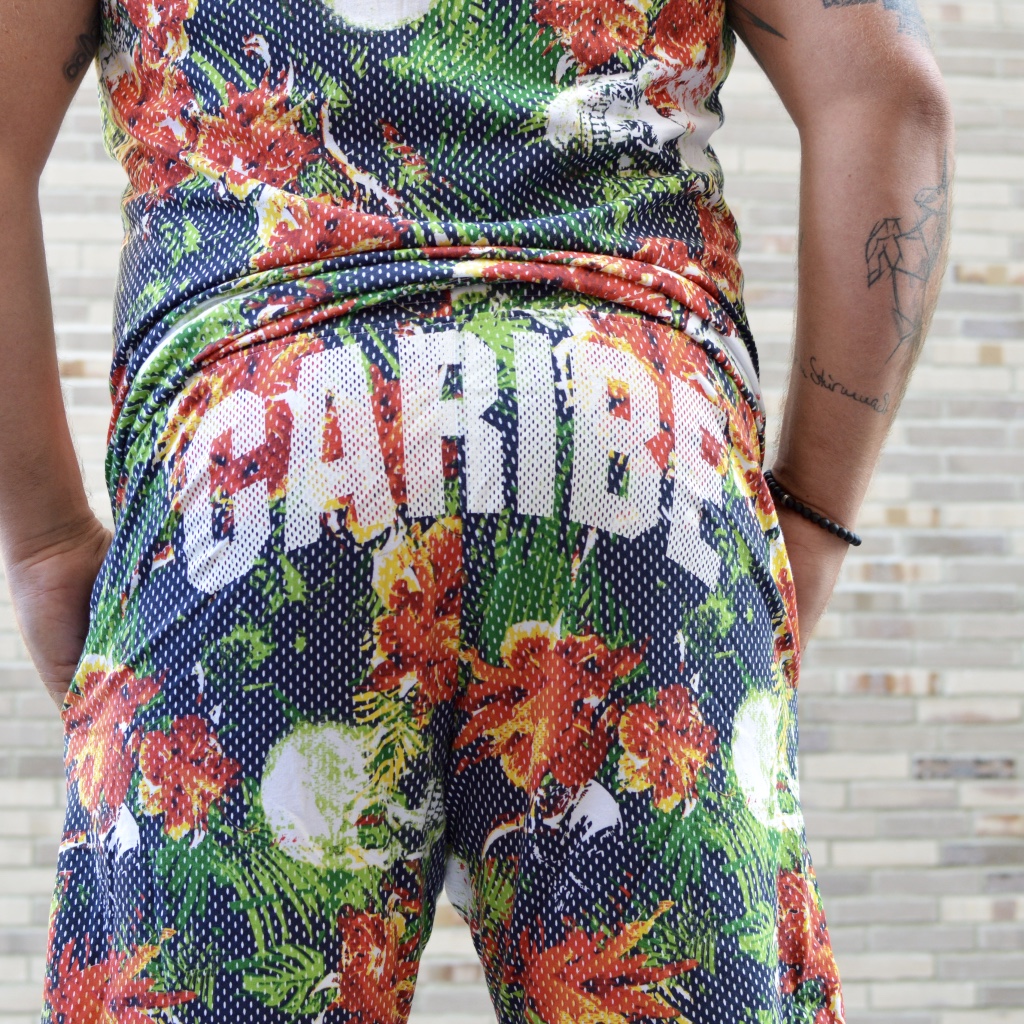 By wearing a combination like this you are an eye-catcher and you show that you don't hide yourself! I love experimenting with colors and designs and love to play with fashion that suits my mood. Colors can brighten up your mood and your life!
Accept your Extra-Inches – love yourself!
Shopping-Links:
Tanktop* by RAINBOW (size 60/62) – via bonprix (shop now…)
Sweat-Bermuda* by RAINBOW (size 56/58) – via bonprix (shop now…)
Please see my size guide for comparing your measurements with the provided sizes I wore the clothes for this blogposting.
Follow me! INSTAGRAM & FACEBOOK
*tagged articles have been provided by the named brands or shops for this blog posting