Color blocking and stripes are major topic again this summer – a little reference to those great 70s styles! ASOS did some nice trend reports on that and for my monthly cooperation with them I chose something that goes with two trends they pointed out: Soul Train and 70s Indie Rocker.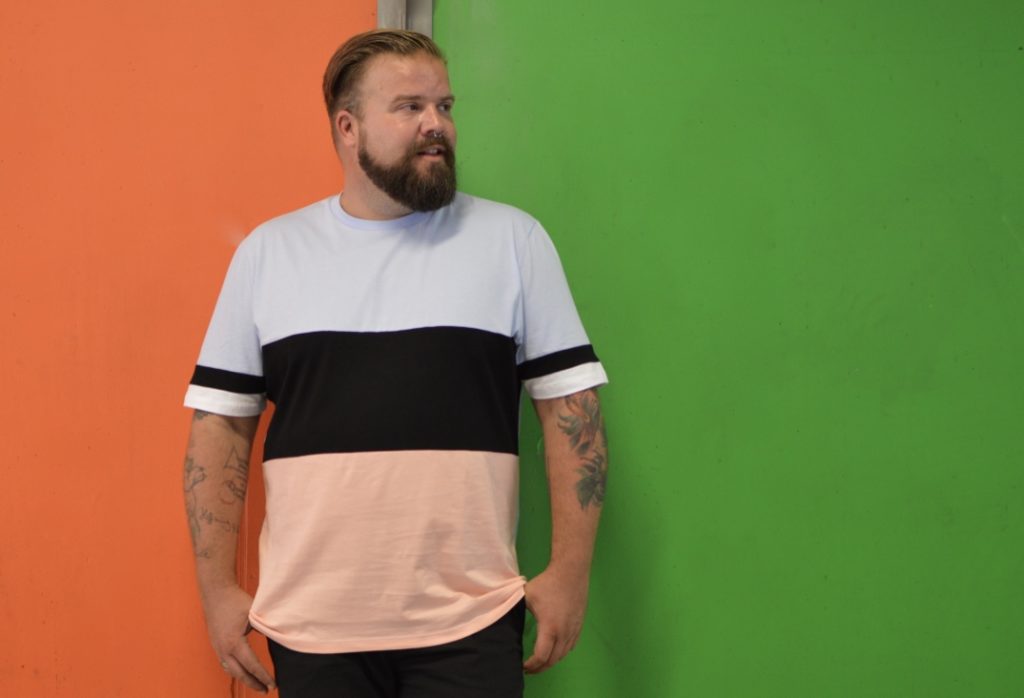 I picked two items that are quite similar but different at the same time. A t-shirt* and a shirt* with color blocks in a mix of black and pastel. I paired both of them with black crop chinos.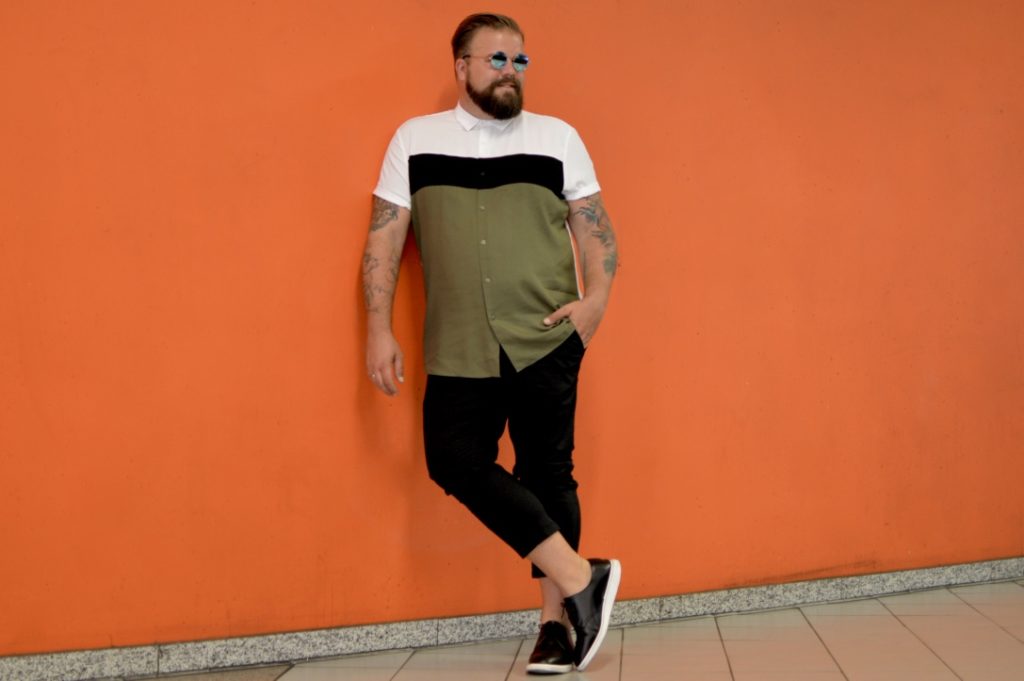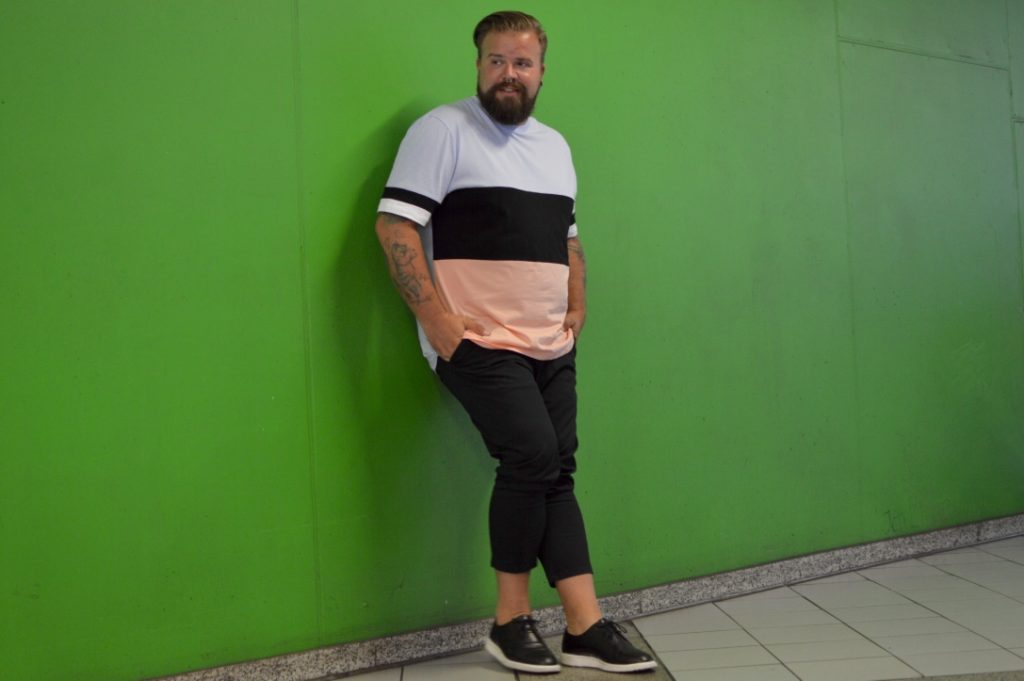 Even if both pieced are quite alike, you can create different looks with them – depending on your mood you can either wear the sporty t-shirt or the more dapper shirt.
If you want to differentiate the outfits more just choose different shoes – like for example white sneakers for the t-shirt.
Even if I did not adapt the looks ASOS showed for 100%, I chose pieces from that range that will work for me. So even if you don´t follow a trend, you can pic the best out of it and make them fitting for your style and wardrobe.
Accept your Extra-Inches – love yourself!
Shopping-Links:
T-shirt* with color block by ASOS PLUS (size XXXL) – via ASOS (hier…)
Shirt* with color block by ASOS PLUS (size XXXL) – via ASOS (hier…)
Crop chinos by ASOS PLUS (W38/L34) – via ASOS (hier…)
Please see my size guide for comparing your measurements with the provided sizes I wore the clothes for this blogposting.
Follow me! INSTAGRAM & FACEBOOK
*tagged articles have been provided by the named brands or shops for this blog posting