| Advertisement |
What pops into your mind when you think of a double-breasted suit? I'm thinking of the '90s and my dad's dapper but rather bourgeois suits! But exactly those boxy jackets are experiencing a revival – shoulder pads, oversized, all a thing in this years mens fashion! That's why this article features a suit in the trendy style – but in the plus size version.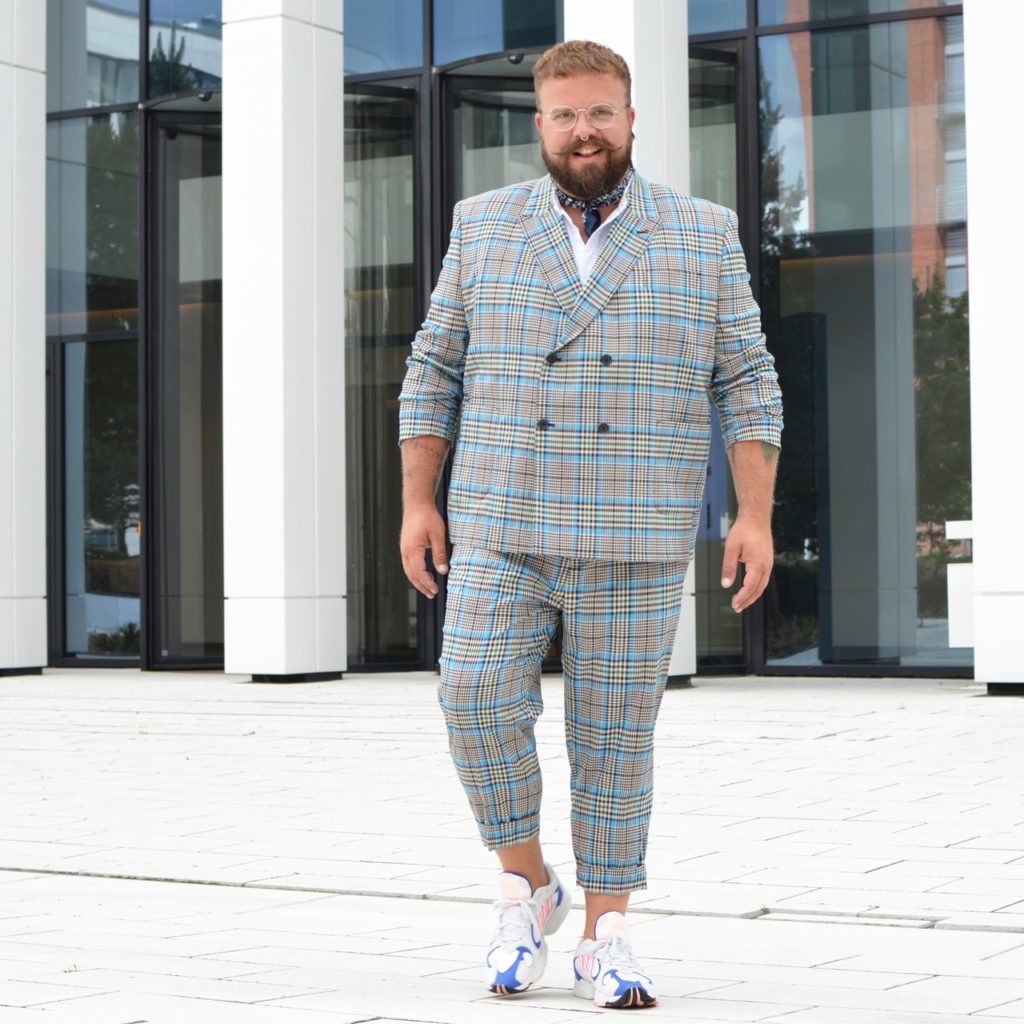 The jacket is not only boxy due to the wide shoulders and the two rows of buttons, this model is also really oversized – and I really like oversized stuff cause it´s comfy!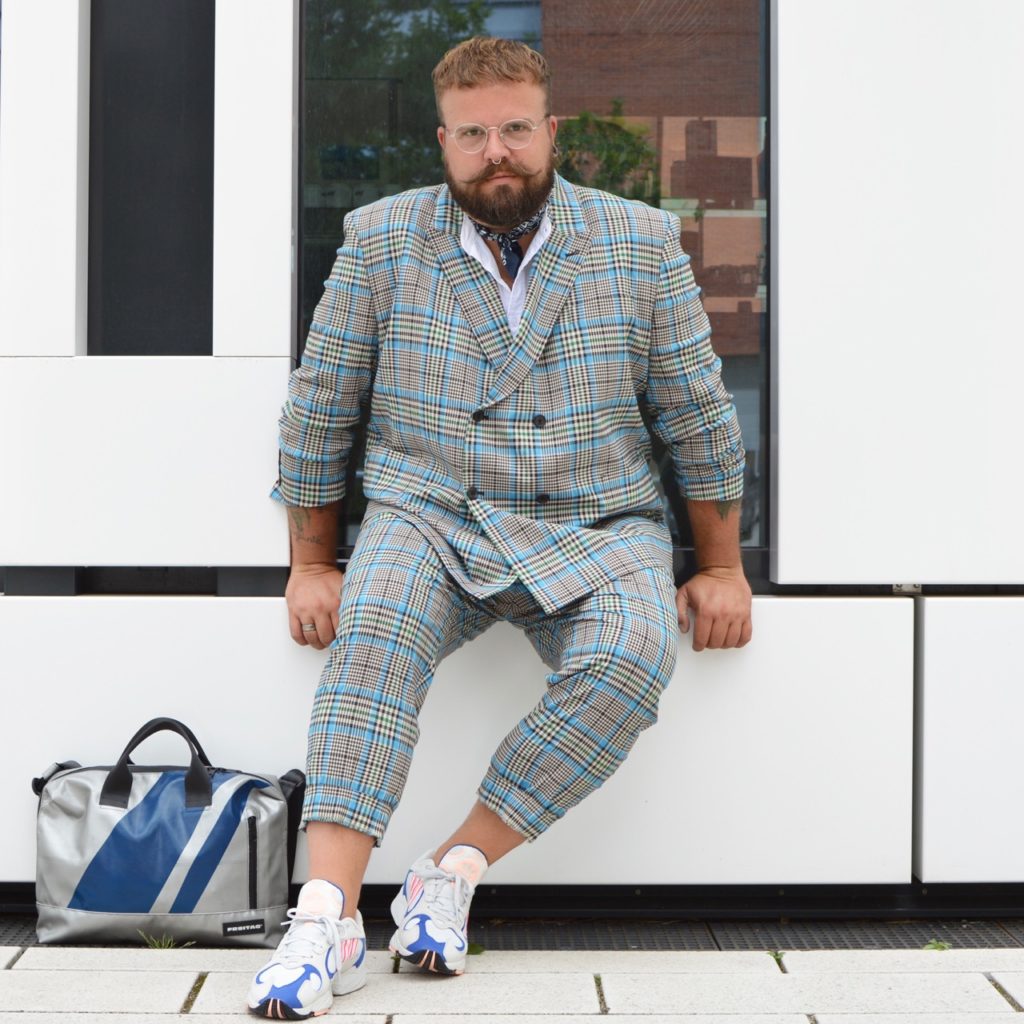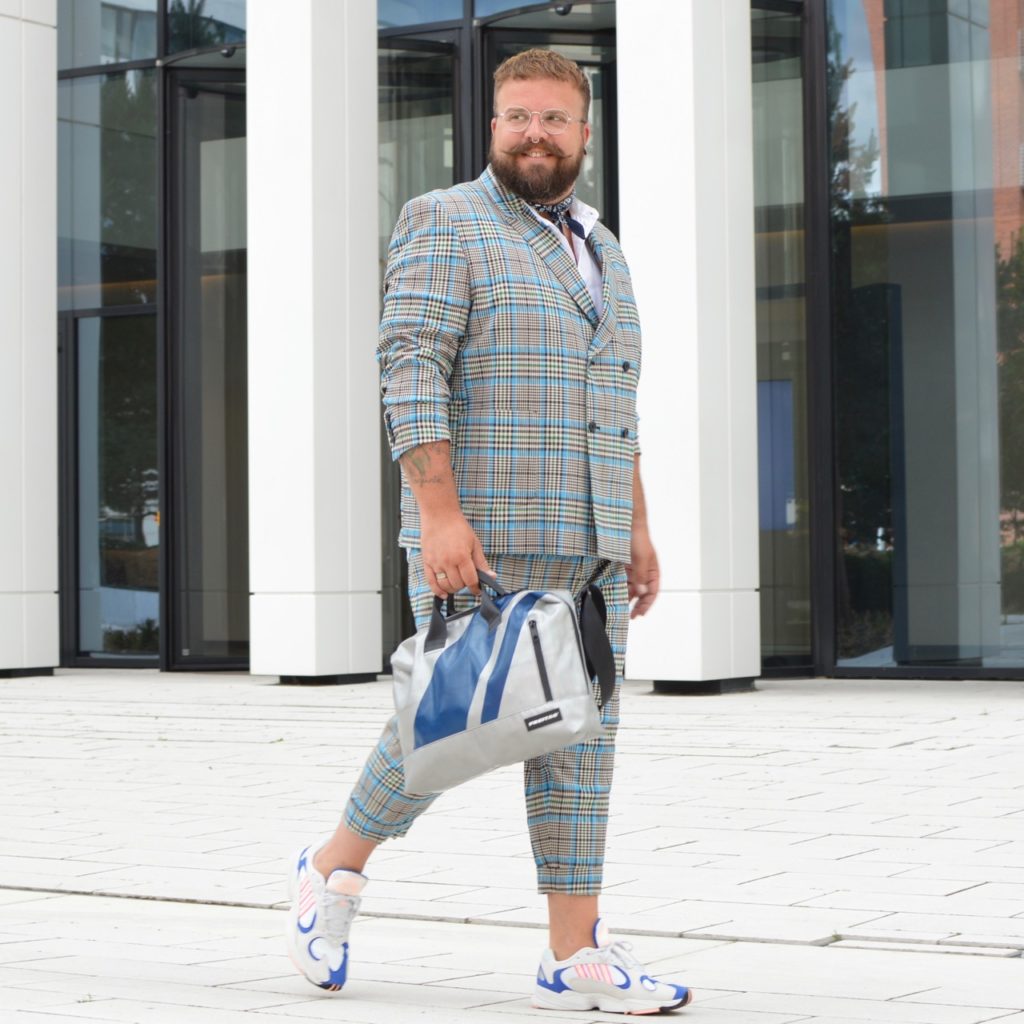 Okay… this suit might possibly not be compatible with the dress code of every company – often suits have to be classic in muted colours… but not only with a relaxed dress code at your office, but also as a guest at a not too formal wedding or summer parties you bill be highly welcomed and be a true eye-catcher in this modern suit!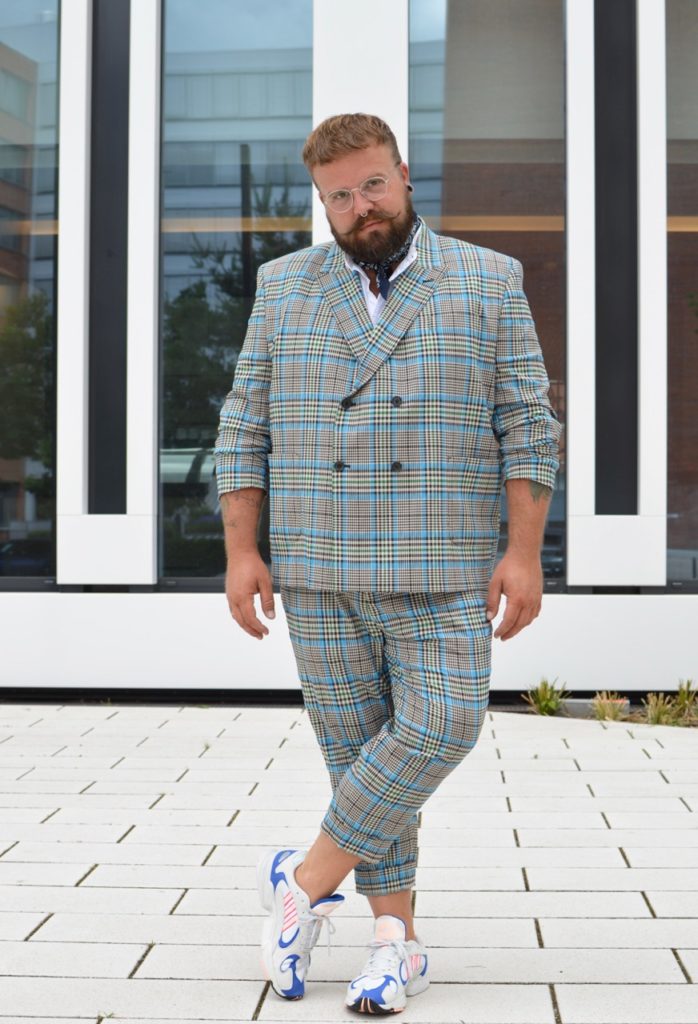 Plus size suits don't have to be boring at all!
I hope you like this suit as much as I do! A perfect thing for your summer style either at the office or at any occasion you can think of. 🙂
Accept your Extra-Inches – love yourself!
Shopping-Links:
Boxy suit jacket* by ASOS PLUS (Size Chest 50 Inch reg) – via ASOS (shop now…)
Pants* by ASOS PLUS (Size w42/l30) – via ASOS (shop now…)
Please see my size guide for comparing your measurements with the provided sizes I wore the clothes for this blogposting.
Follow me!
*tagged articles have been provided by the named brands or shops for this blog posting