We already had the first sunny days and a taste of spring – many more sunny days are about to come. Soon. Hopfully! They´d better be there!
When the temperature is rising, my trousers are getting shorter at once! I love to wear shorts and bermudas – calves are there to be shown! Even if the mornings and evening might still be a little bit chilly, I don't care because I don´ßt get cold at my legs they easy. To keep the balance, I´m wearing a Jumper and denim jacket on top. That creates a look of layers, which you can take of one after the other when it gets warmer during the day.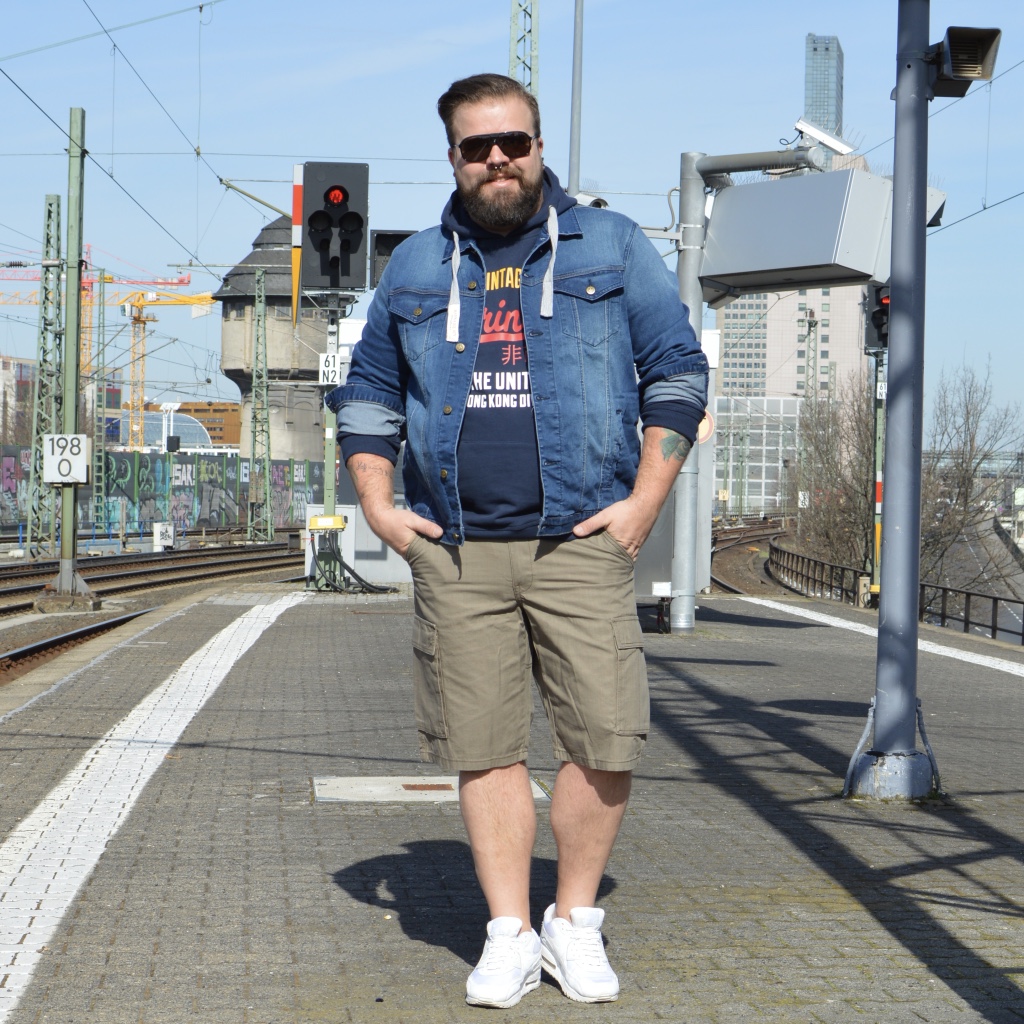 No matter if with or without the denim jacket , I really love wearing shorts but a longsleeve top. I just like the look and it reminds me of movies with Californian surfers… I don´t really know why, but it´s not the worst association one can have with an outfit…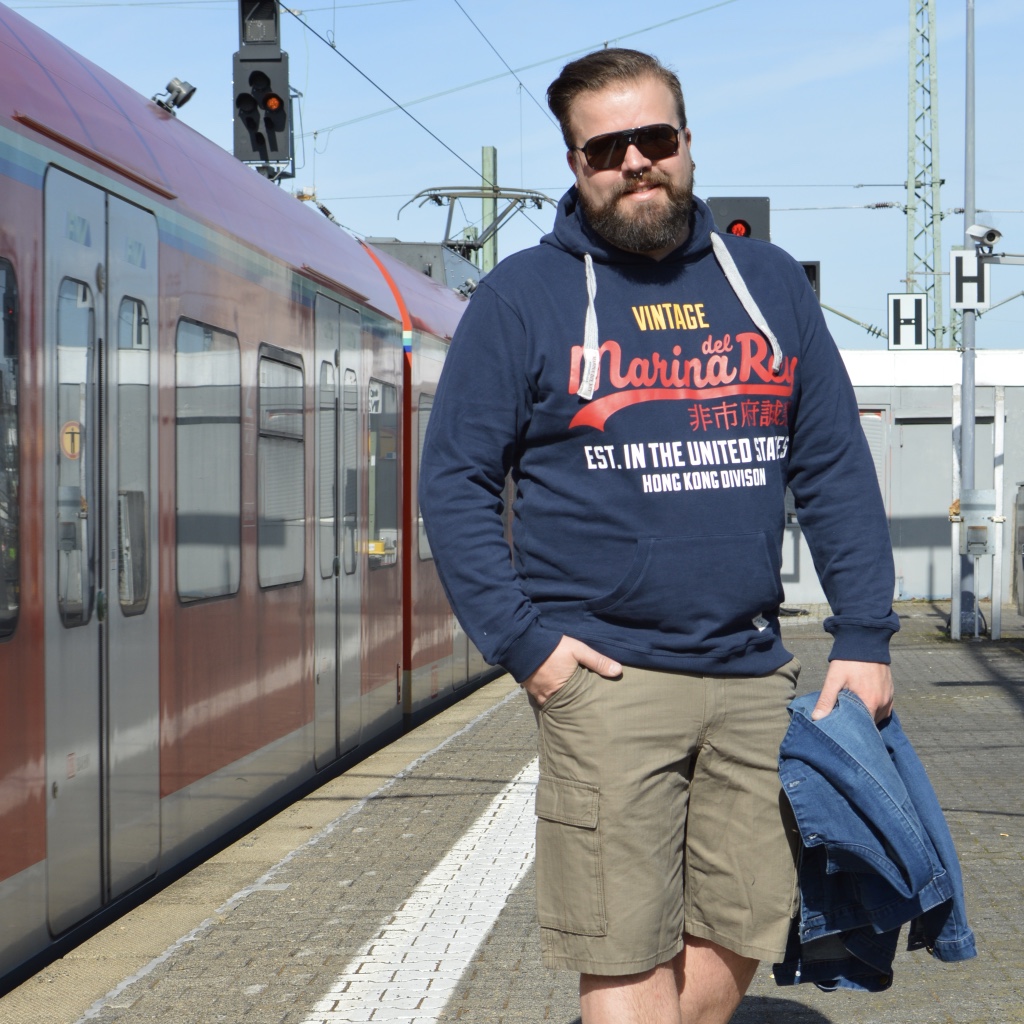 Besides the surfer thing I have in mind, it really as a nice College look as well. A thing I really like is the nice mix of materials that work really well together and which are comfortable!
I you get cold at year legs fast, a long pair of jeans or chinos will do as well! But there goes the surfer idea…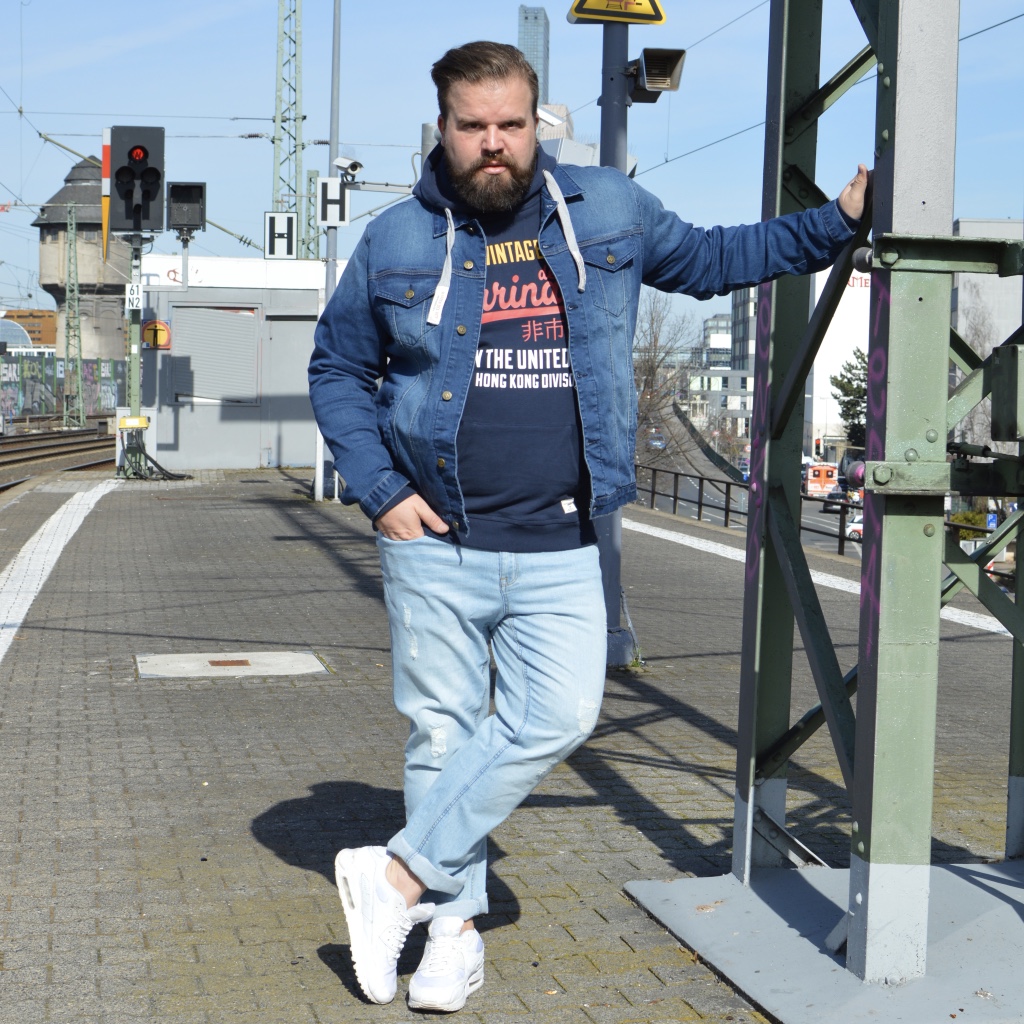 I think that bermudas paired with jumpers and light jackets are perfect for spring time – it always
The denim trousers and the jacket are made out of jog-denim, which makes the pieces extremely comfortable! Due to the material I have ordered them one size smaller as usual, works totally fine and looks good!  I specially prefer  the trousers when the are not that wide on the legs.
Enjoy the first days of spring – with an outfit like that you are prepared for the sunny days and chilly mornings!
Accept your Extra-Inches – love yourself!
Shopping-Links:
Please see my size guide for comparing your measurements with the provided sizes I wore the clothes for this blogposting.
Follow me! INSTAGRAM & FACEBOOK
*tagged articles have been provided by the named brands or shops for this blog posting