Earlier this year I already wrote a review about the new extended sizes by H&M. I discovered, that a huge part of the men´s collection is online available in size XXL – in stores only up to XL. I had ordered shirts and a bomber jacket. The jacket fit, the shirts did not.
When the recent H&M magazine arrived I immediately knew what I would order for my second test, as there was an outfit containing a denim bomber jacket!!!  As I love denim in every style and bomber jackets as well, I needed to have that. A also ordered a pair of jeans and a t-shirt that were shown together with the bomber jacket in the magazine because I really liked that look.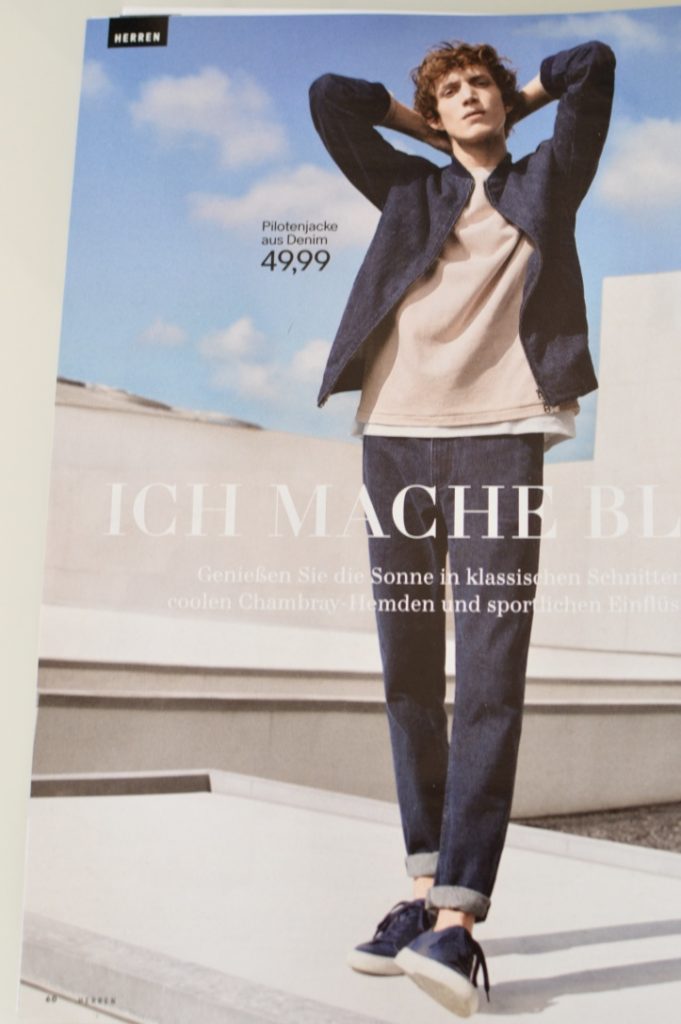 As you can see on the following pictures, all items fit well! The denim bomber and the t-shirt are in size XXL, the jeans are width 42 inch (40 inch might also have worked fine!).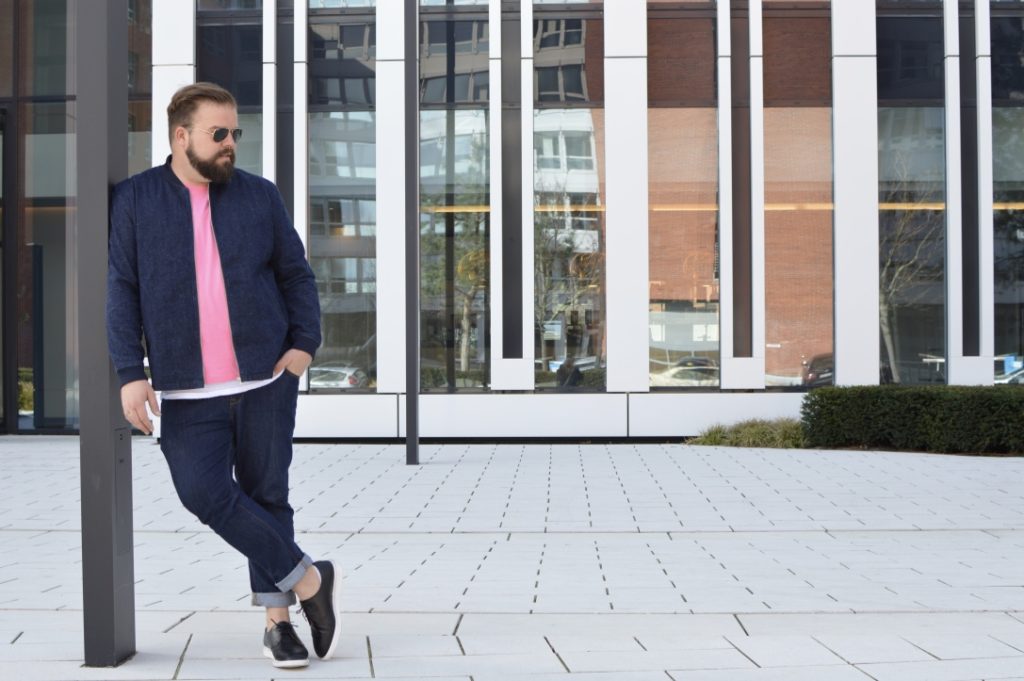 During my last test, there also was a category in the menu of the shop that led directly to the men's extended sizes. That category is not visible in Germany anymore, but if you use a filter and check the number of shirts available in XXL, it´s nearly the same number as in L or XL! So I guess you can say that the bulk of the collection is now available in XXL! In the UK it is different! The special category in the shops menu still exists and there are just about 400 articles listed under that category. Even in Germany, where the lion's share of the range comes in extended sizes, you cannot really call it a plus size collection for men, as for that it needs to be more than just 2X! But it´s a step to the right direction and let´s hope that that those extended sizes will be extended in terms of more sizes – maybe up to 4 or 5 XL and in terms of my pieces of the collection.
The XXL items I´ve ordered really fit me well , shirts didn´t, but jackets, t-shirts and jumpers will work.The t-shirt is quite large in XXL, maybe it would have fit in XL as well. So if you are a bit bigger than me, the shirt should work for you. You can find my measurements at the end of this post and compare your size with mine. So maybe the H&M extended sizes can be an option for you. I hope, that many brands will follow H&M´s example and even go further.
As you can see… I tried to strike the same pose as the model in the H&M magazine… does not really work for me… 🙂
If you like H&M in general, just give it a try and order some of the pieces from the extended sizes collection.
Accept your Extra-Inches – love yourself!
Shopping-Links:
Please see my size guide for comparing your measurements with the provided sizes I wore the clothes in this blogposting.