Pairing checked shorts with a Hawaiian print shirt might sound REALLY strange… but as you can see, it works (at least I think that!). 🙂
But as I always tend to say: if the colors are matching together, mixing prints is quite easy!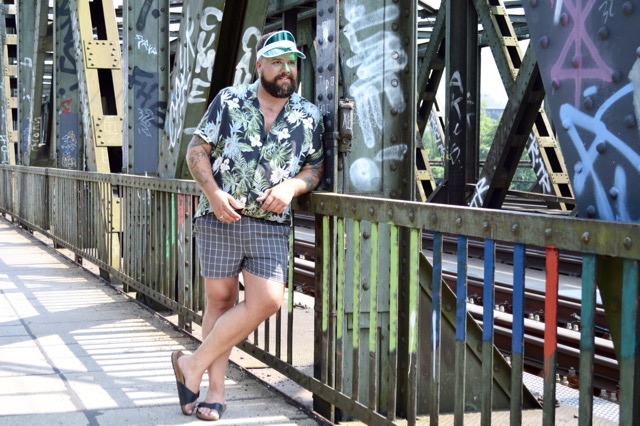 The print of the shirt is quit wild and loud but the grey and white from the shirts print are found in the shorts – so they are repeated and thats what makes the outfit harmonic and coordinated.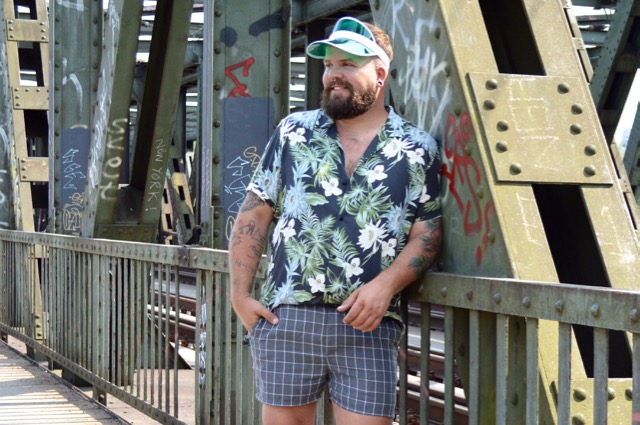 The shorts have not been shorts when I bought them… they were too tight at the calves so I had them shortened…
You will find side stripes everywhere this summer. They have been there since the last autumn and will be with us for the rest of the year. i like them because the make pants look more special and if they are in different colors you can make a match with those colors by pairing shirts in this color. Side stripes are eye-catching and kind of loosen up the look.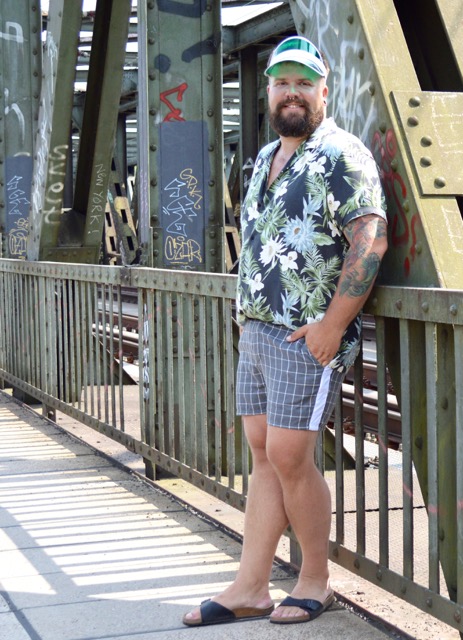 I created two outfits with those checked shorts as they key piece – the second look is a bit more calm. Both looks can for example be a great way to shorten your luggage when you are on a weekend trip. The Hawaiian shirt for the day time and the white shirt for a nice dinner or a beach club.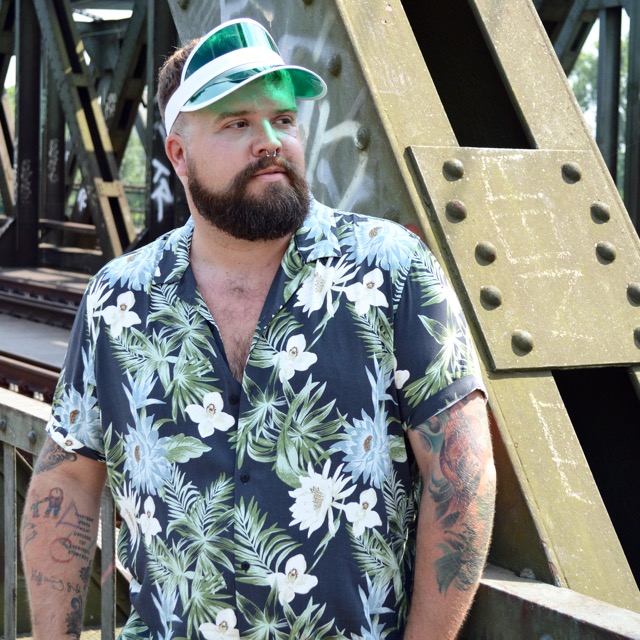 Accept your Extra-Inches – love yourself!
Shopping-Links:
Checked pants* by ASOS PLUS (size 40) – via ASOS (shop now…)
Hawaii print shirt* by ASOS PLUS (size XXXL) – via ASOS (shop now…)
Please see my size guide for comparing your measurements with the provided sizes I wore the clothes for this blogposting.
Follow me! INSTAGRAM & FACEBOOK
*tagged articles have been provided by the named brands or shops for this blog posting