I love to create different outfits with just one key piece cause I like to know what I can pair to a piece that I buy. If you get yourself a pair of jeans or chino shorts – it´s simple cause everything will match. But if you buy checked shorts you really need the think about what you can wear together with it.
But first of all I need to confess that these shorts have not been shorts… I got them from ASOS as a long pair of pants, but they were a bit too tight at my calves. But as I liked them so much and also the two shirts I got to pair them with I thought it would be a good idea to have them shortened. 🙂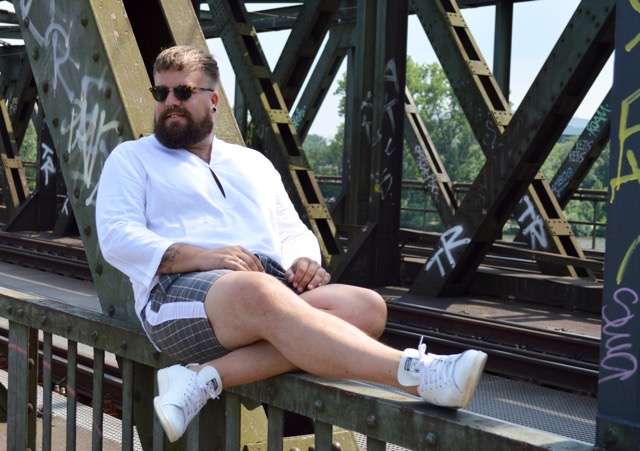 shorts are better for summer anyway… I really like the combination of the checked shorts and the clean white shirt which is not a classic shirt as you can see – more or less a tunic.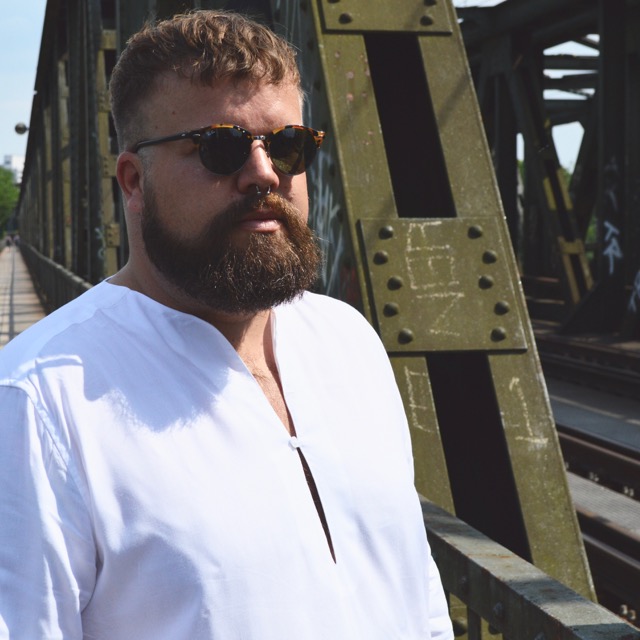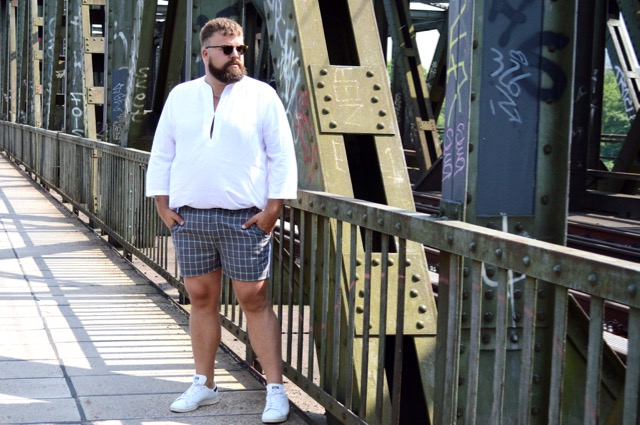 Pairing white sneakers makes the outfit look sporty and elegant at the same time – so you can wear it for a nice garden party or even for work if you are allowed to wear shorts in summer.
The second look I created with those shorts is a bit "louder" as I chose a flower print Hawaiian shirt for that.
Accept your Extra-Inches – love yourself!
Shopping-Links:
Checked pants* by ASOS PLUS (size 40) – via ASOS (shop now…)
Tunic* by ASOS PLUS (size XXXL) – via ASOS (shop now…)
Please see my size guide for comparing your measurements with the provided sizes I wore the clothes for this blogposting.
Follow me! INSTAGRAM & FACEBOOK
*tagged articles have been provided by the named brands or shops for this blog posting